HCMC – With the Covid-safe situation improving significantly in Vietnam, people across the country have been able to enjoy a jubilant Lunar New Year holiday, or Tet, in the "new normal". Visiting churches or pagodas to pray for good luck, wandering around Tet fairs and flower festivals, and traveling are among the most favorite activities of Vietnamese people this Tet.
Like other localities in the Mekong Delta, Spring Fair in Thanh Phu District, Ben Tre Province has become an age-old tradition during the Tet holiday. The event usually opens for visitors from the 28th of the twelfth lunar month to the fifth day of the first lunar month, attracting thousands of visitors to come to play traditional folk games, enjoy dining services, and take photos.
This year, the Spring Fair was relocated to a more spacious and airy area that would be safer given the Covid-19 pandemic remaining complicated. Besides, the number of visitors joining this year's event was relatively huge. Most of them wore face masks to ensure Covid safety.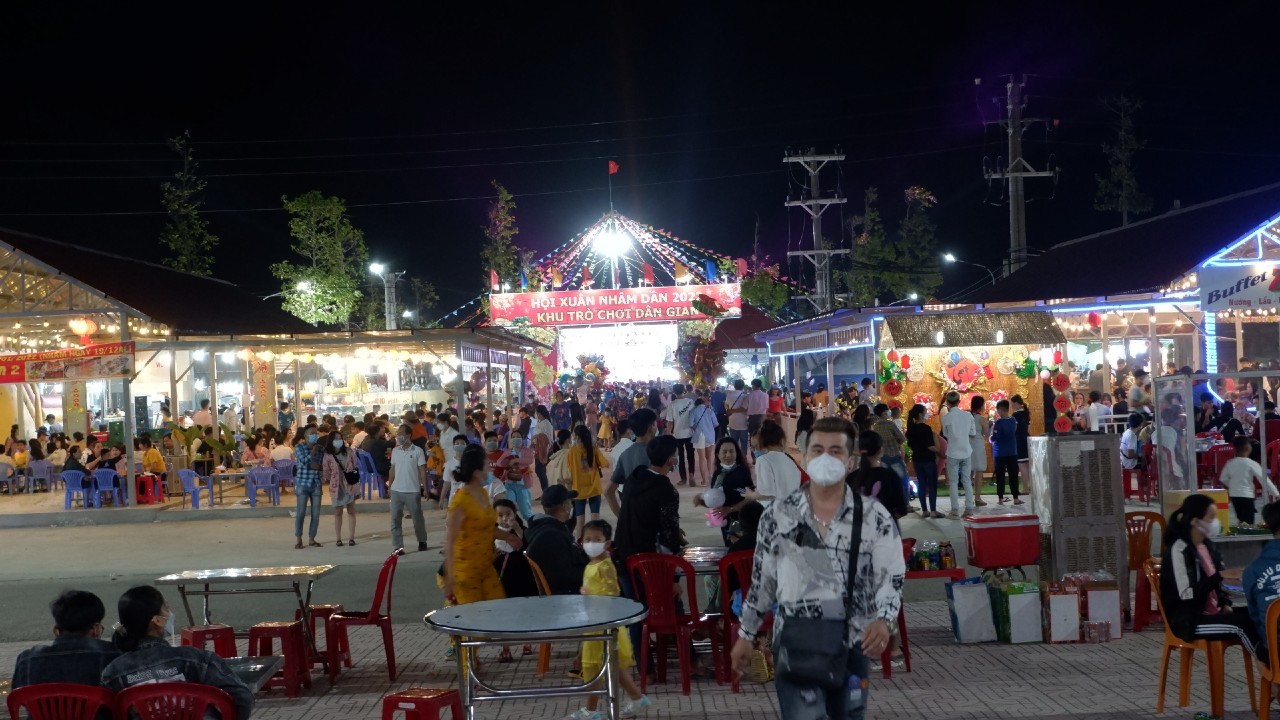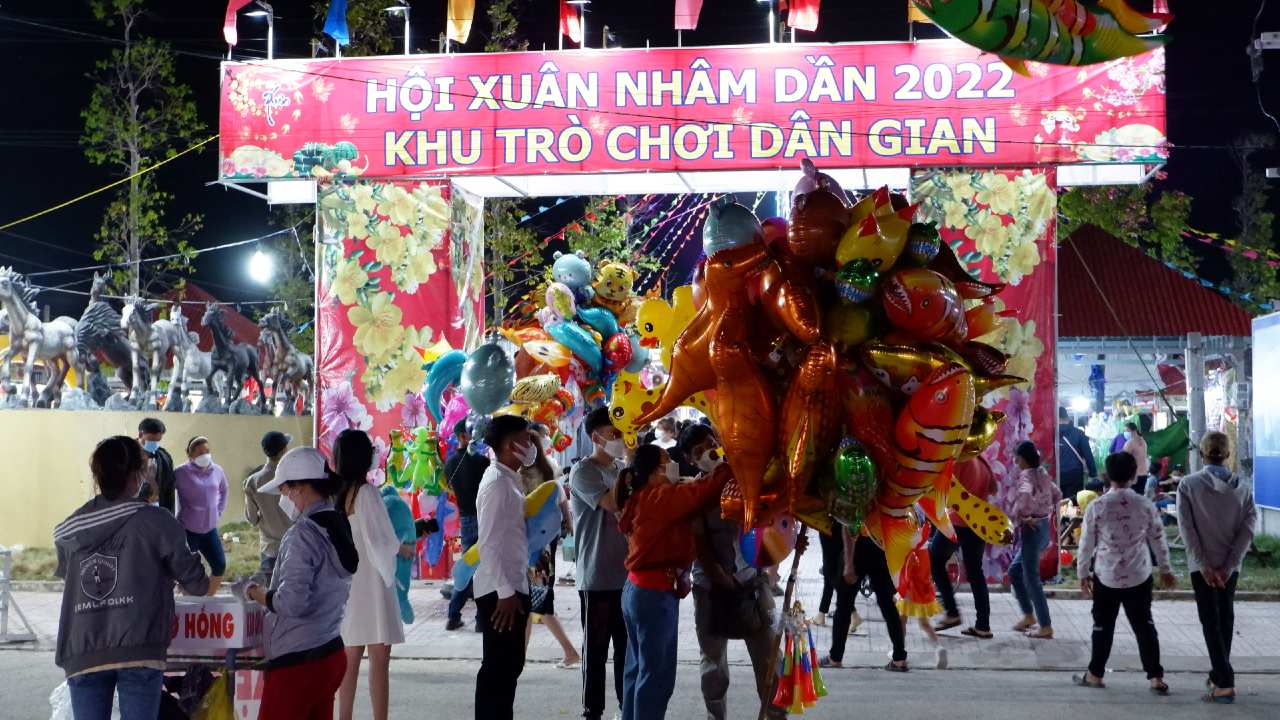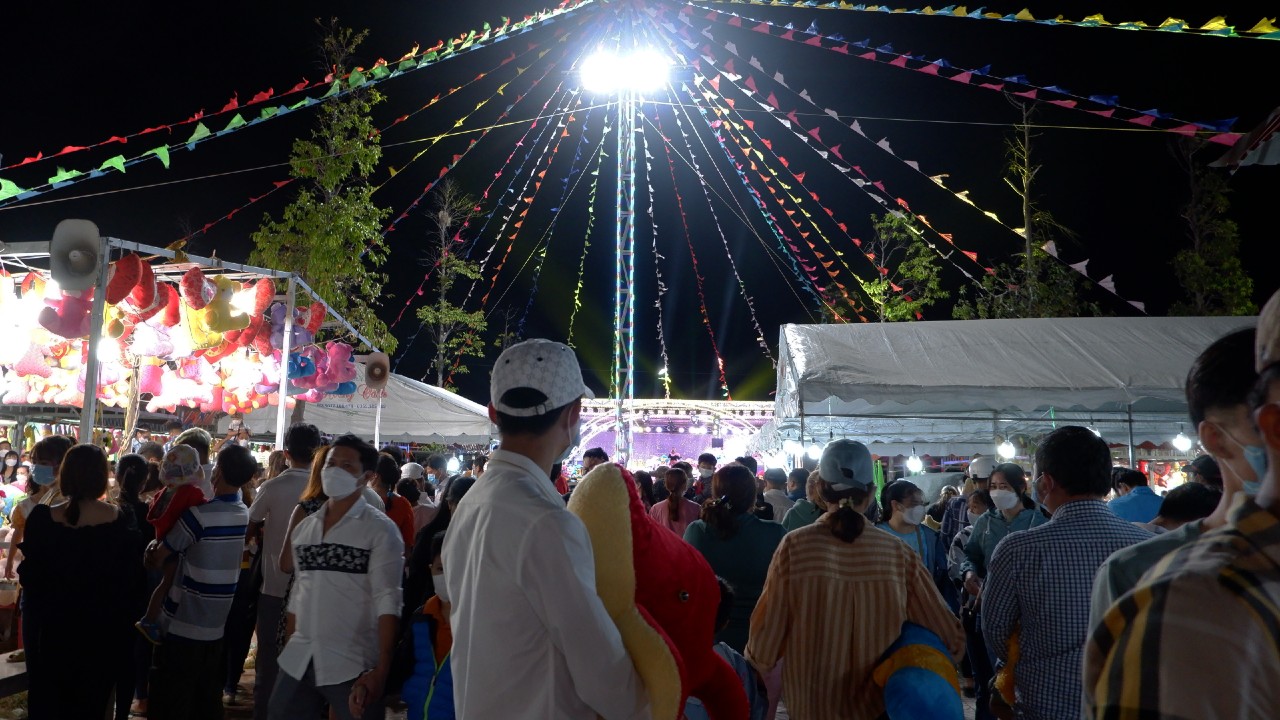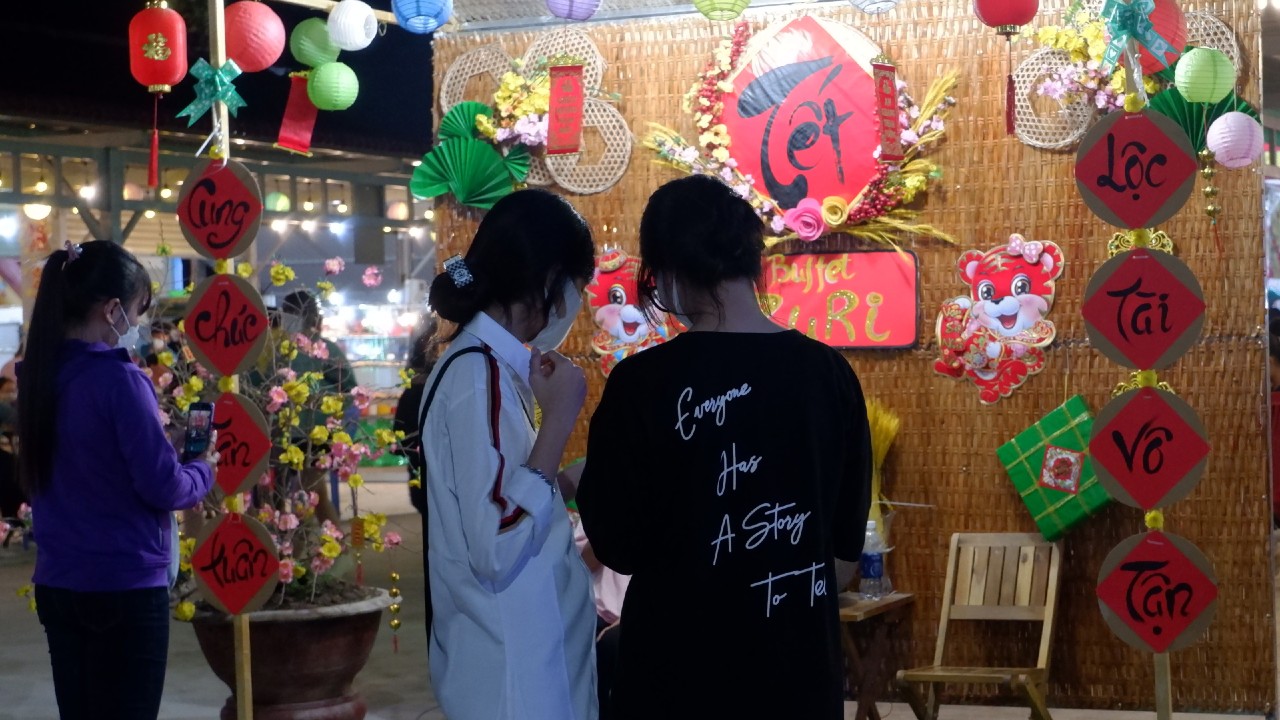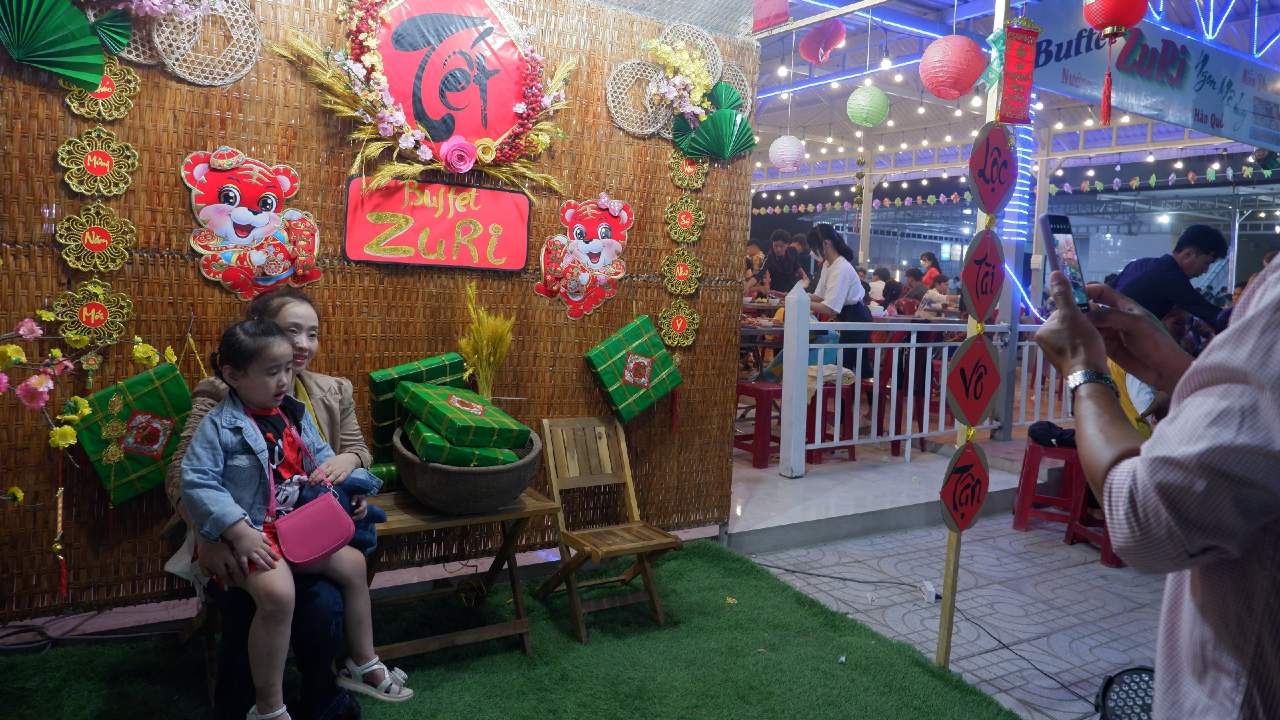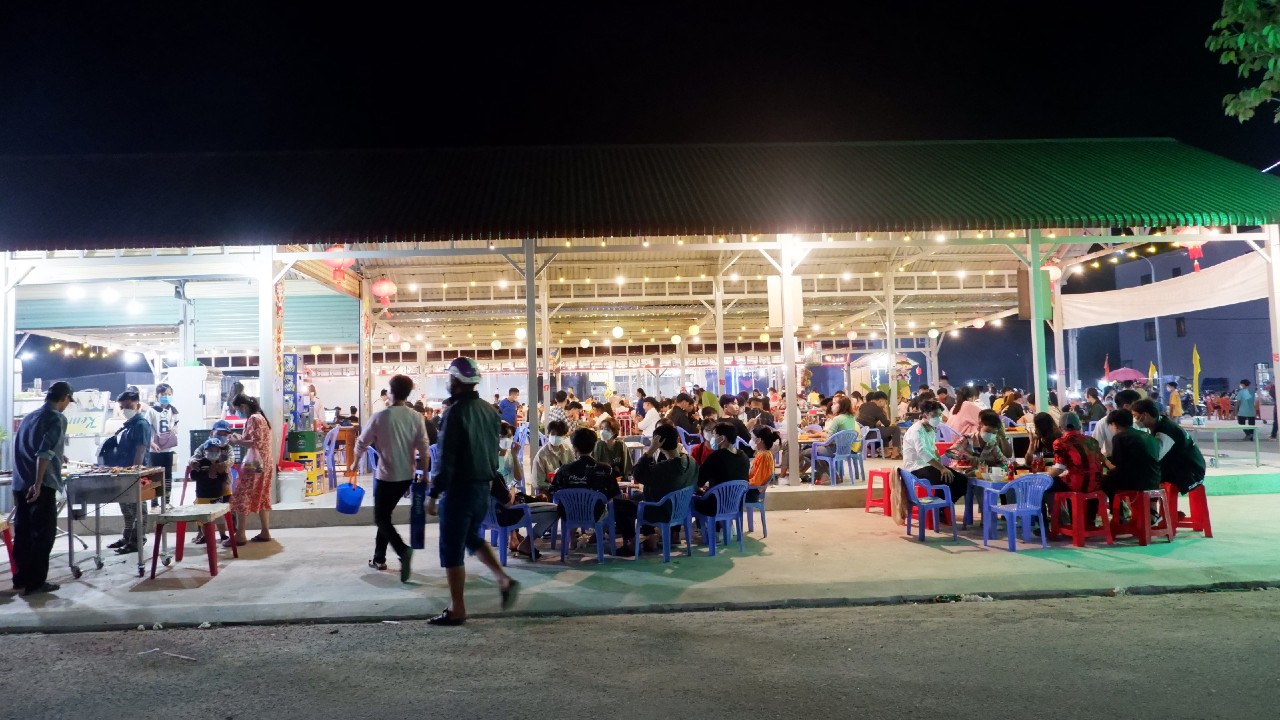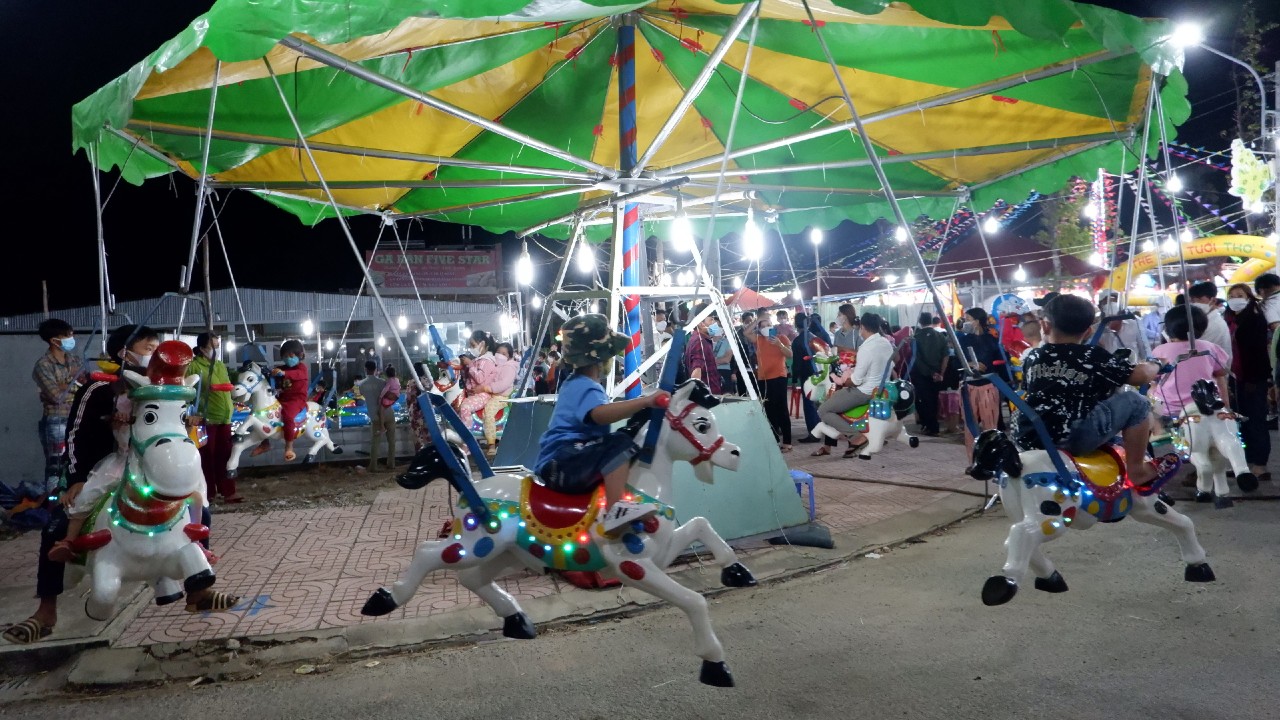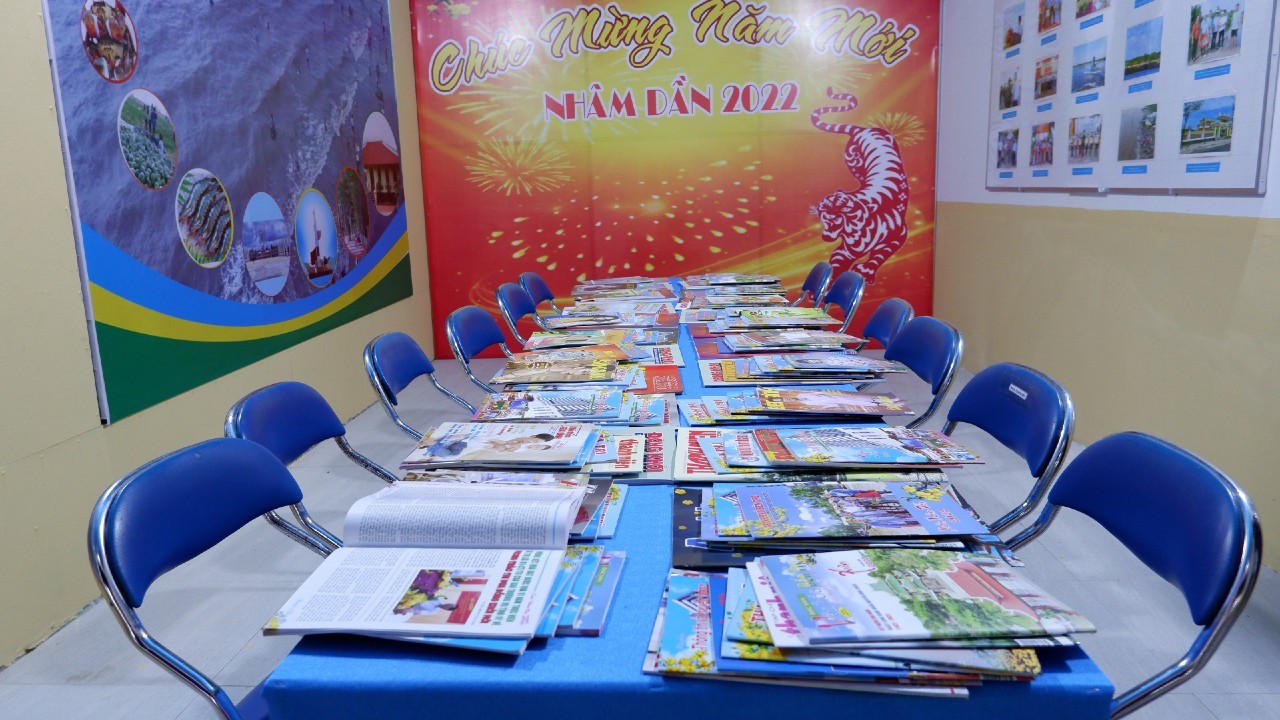 Nguyen Tat Thanh Square in Binh Dinh Province's Quy Nhon City is attracting many residents and tourists for travel at the beginning of the Lunar New Year holiday.
For the Year of the Tiger, the square is decorated with a miniature of a family of eight tigers. Besides, many other miniatures of Banh Chung, or stuffed sticky rice cake, the God of Wealth, wine gourds and a garden of flowers and statues of martial arts are erected at the square, creating a happy Tet atmosphere.
Attractive to revelers, the square also features an area of a photo exhibition which illustrates the characteristics of Binh Dinh people and culture.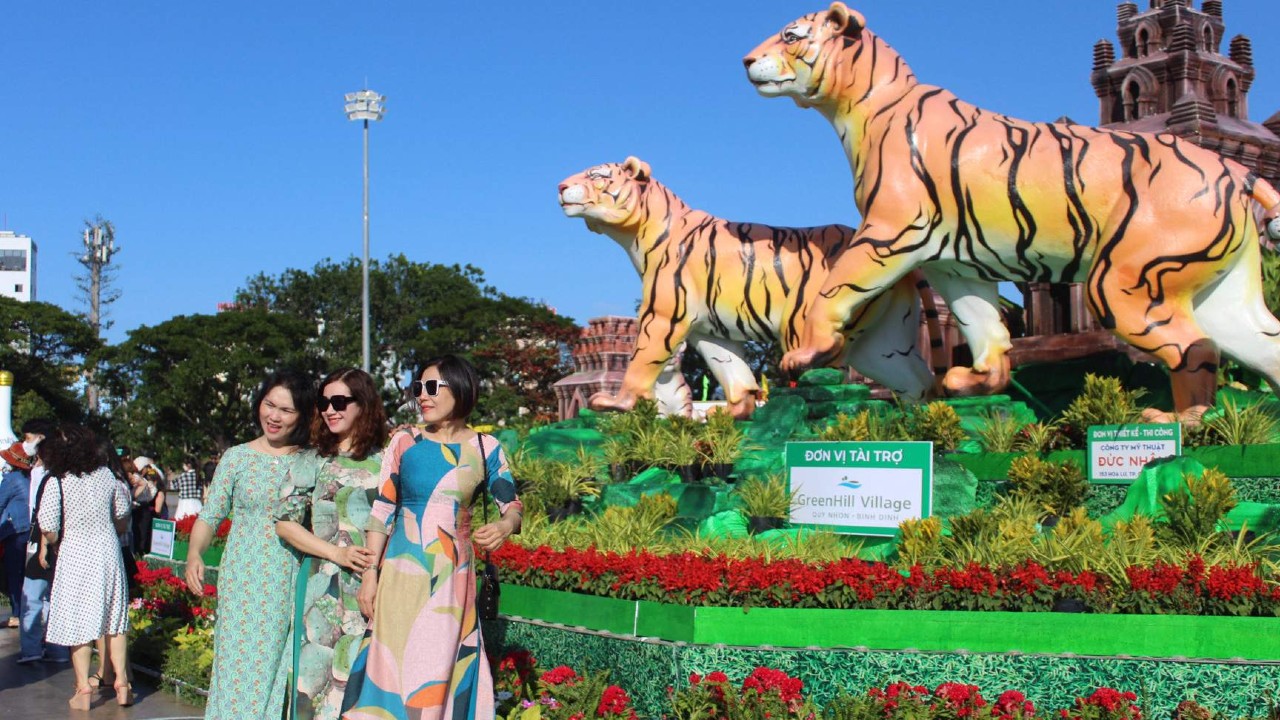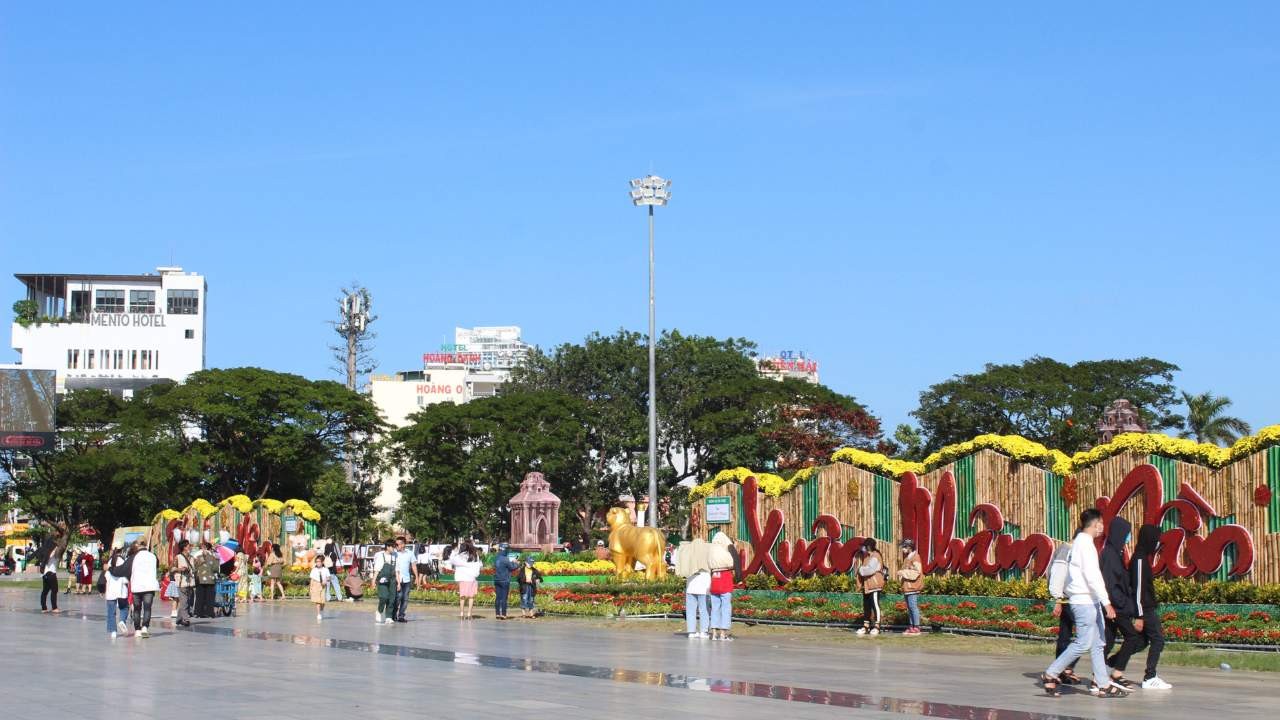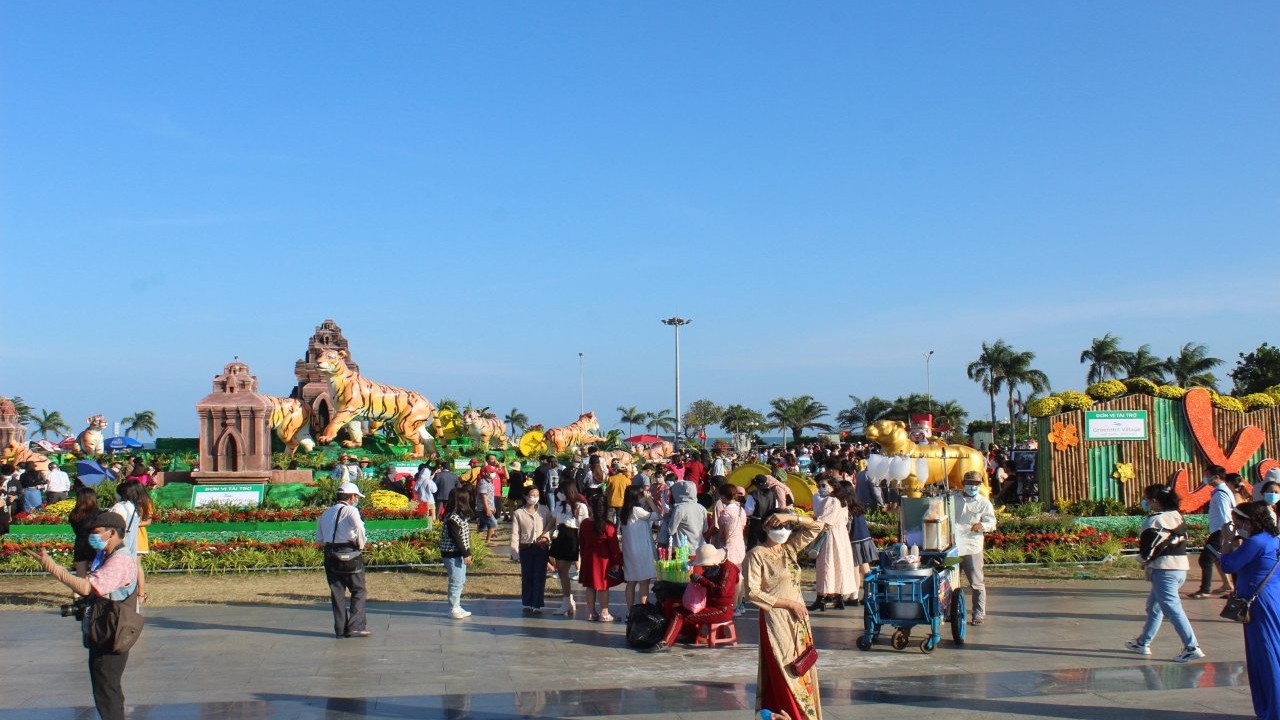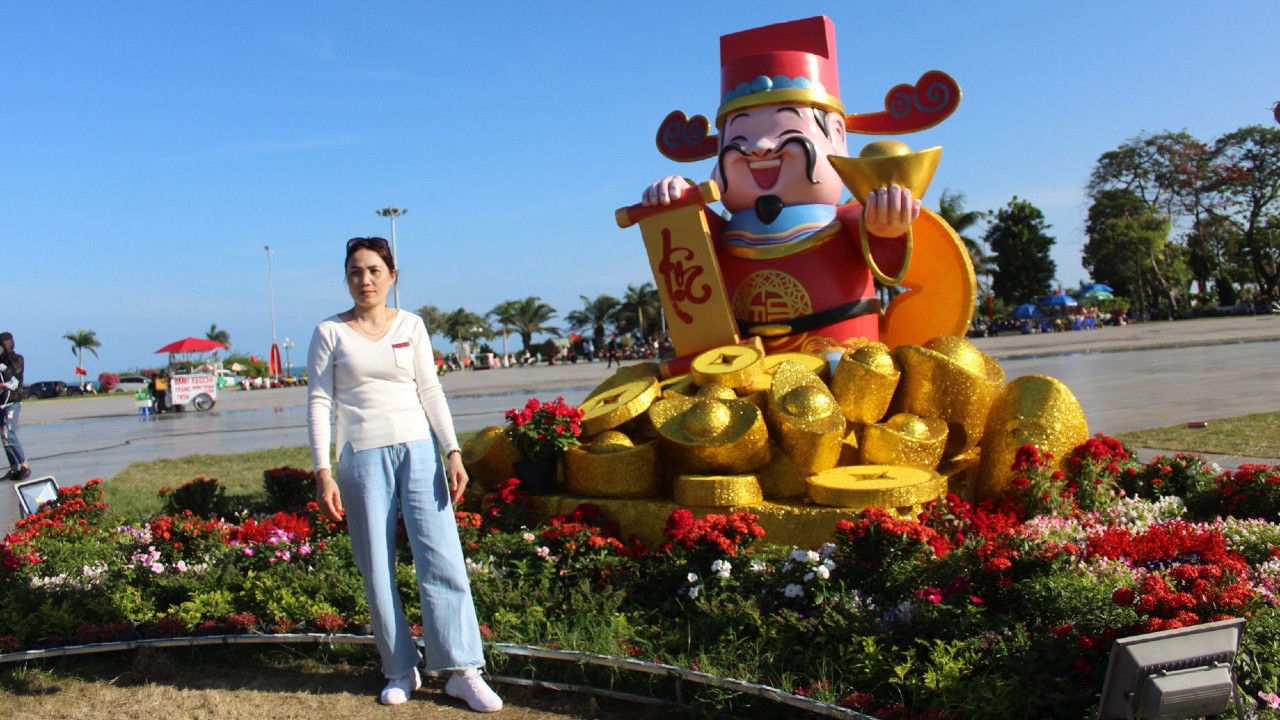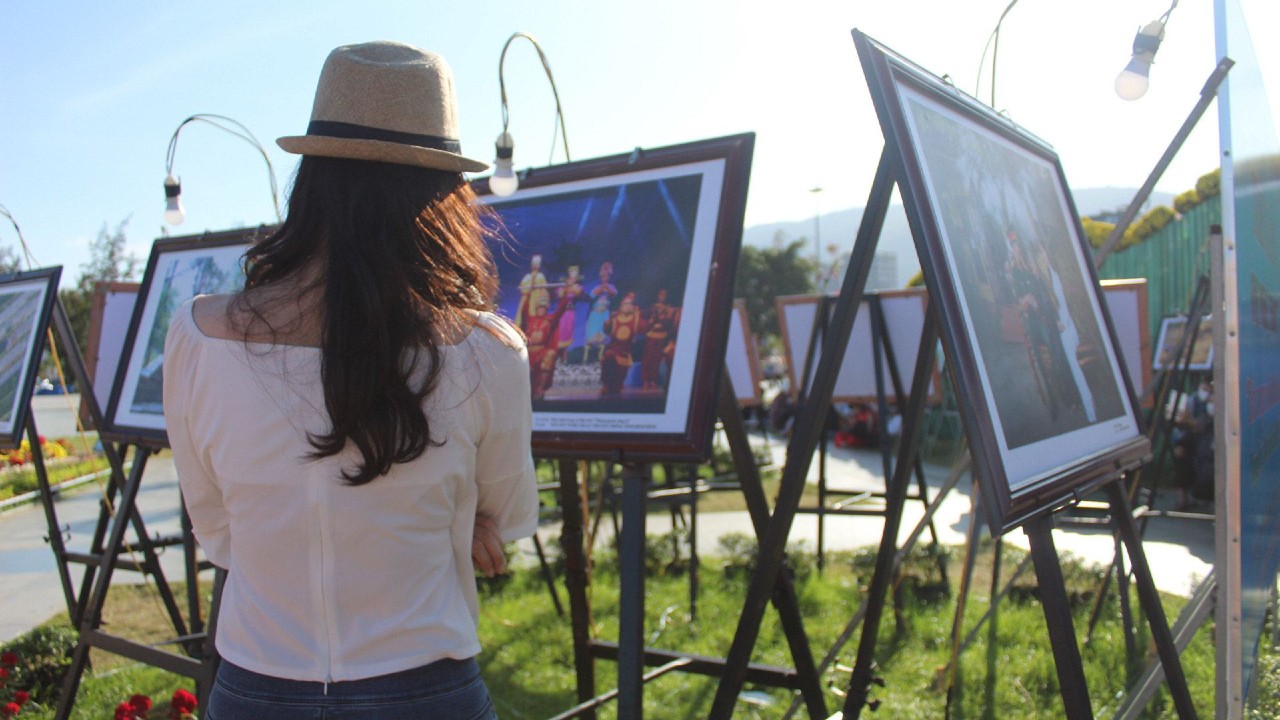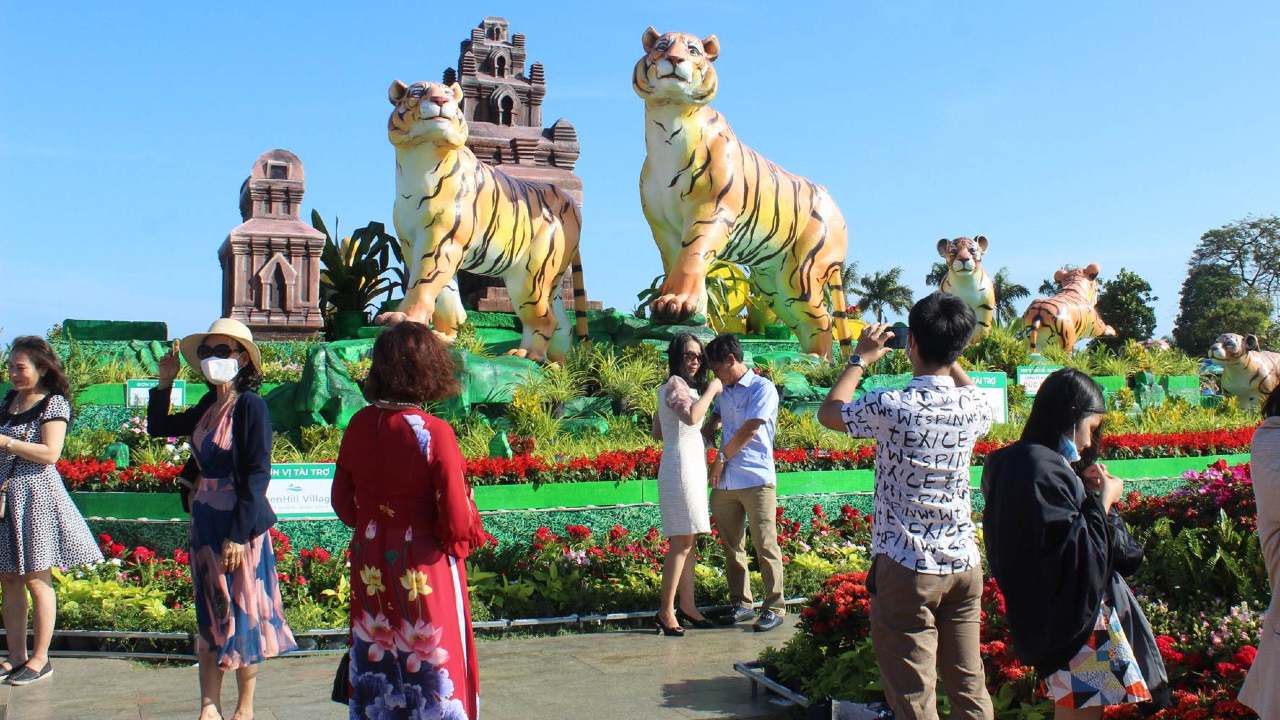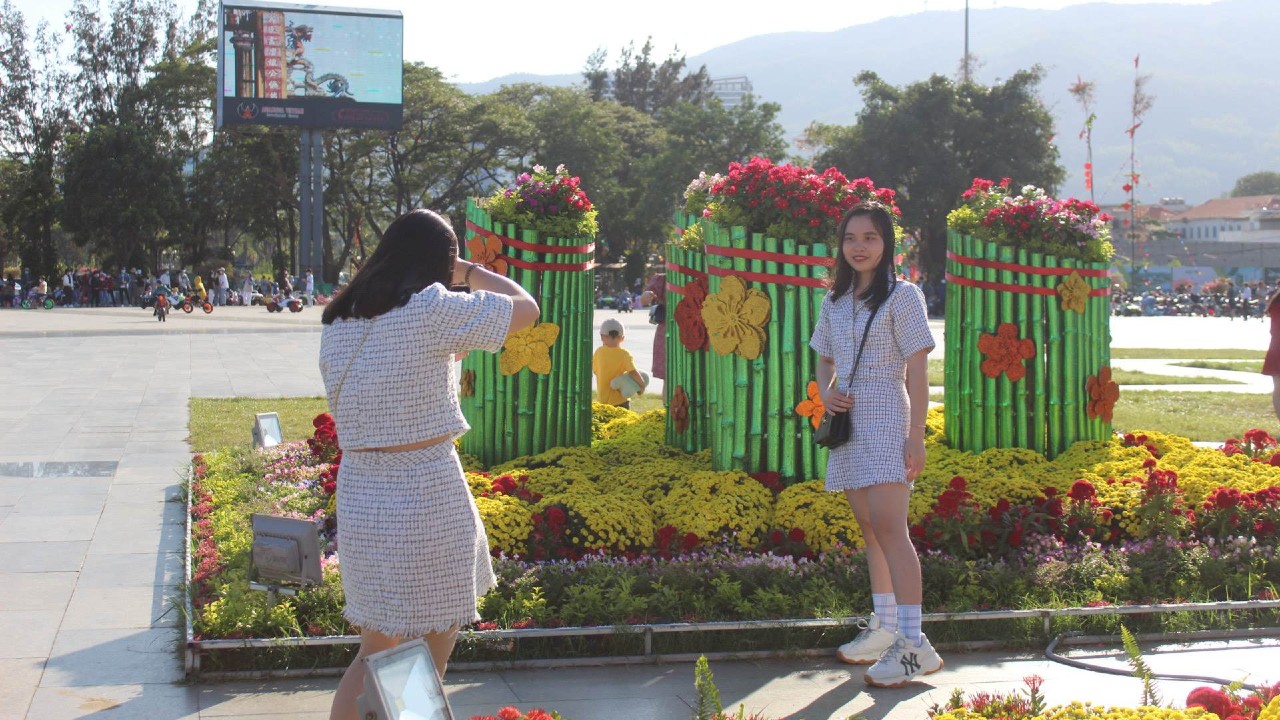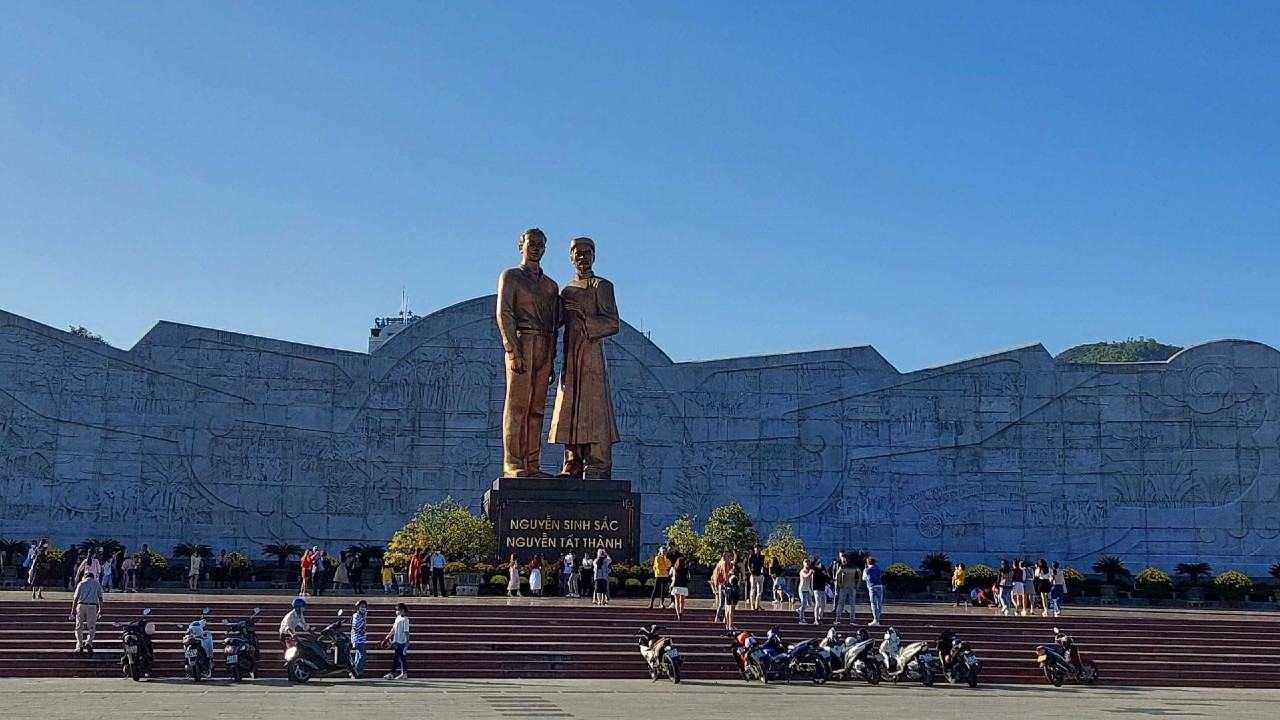 Another tourist site in Binh Dinh Province, Banh It Tower, is also attracting tourists during the Tet holiday.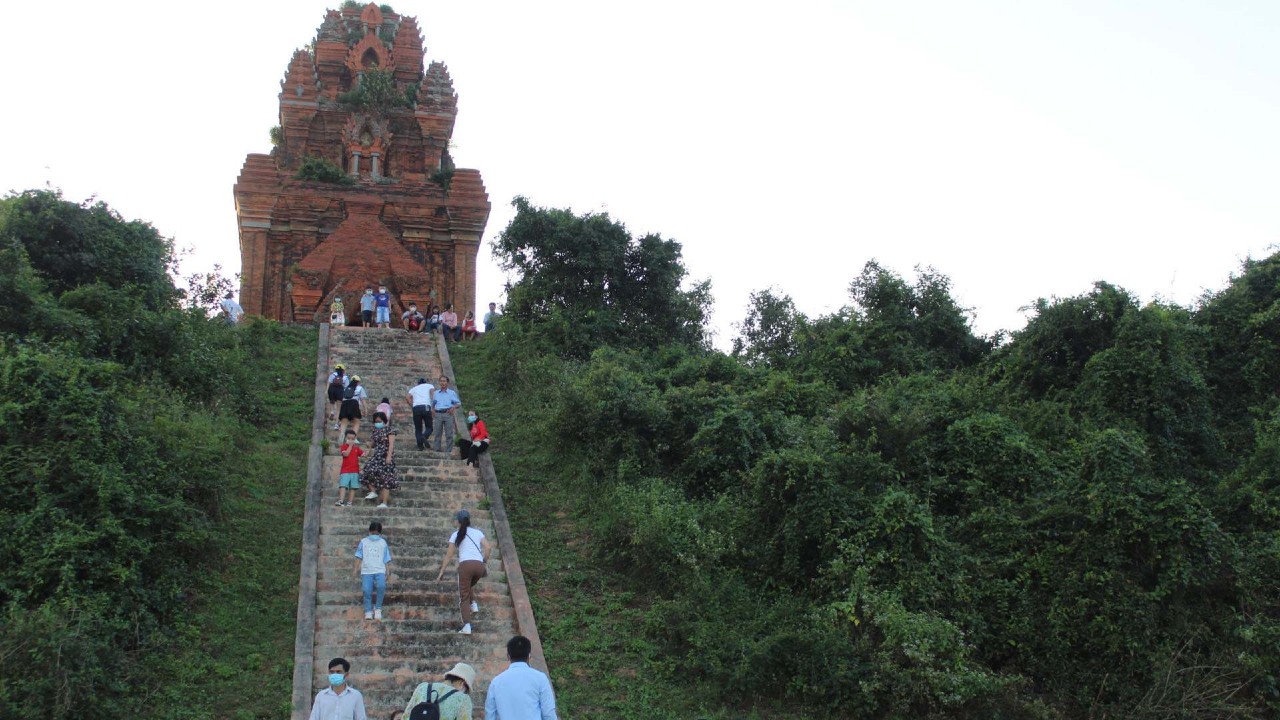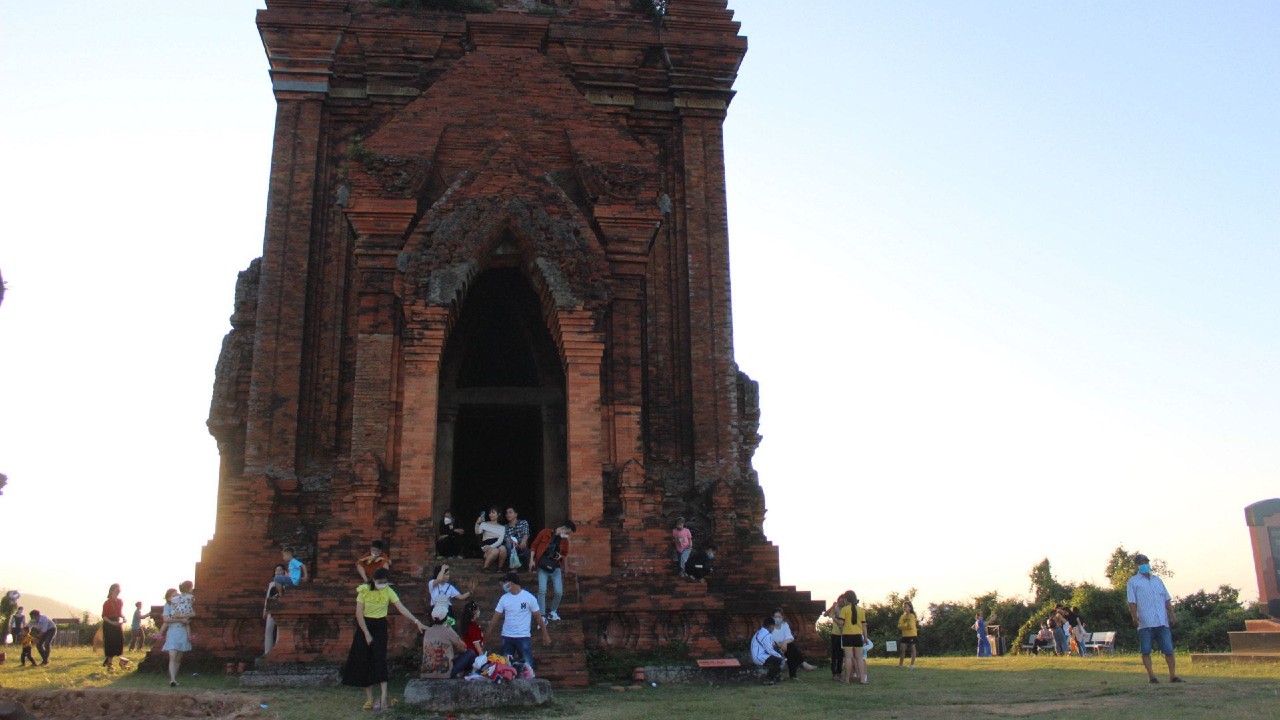 Like many other regions in Vietnam, visiting pagodas during the Lunar New Year holiday to pray for good luck has long been a tradition of many people in the Central Highlands province of Gia Lai.
Some pagodas in the province are not as crowded as in previous years but they are still attractive venues for visitors who look for peace.