HCMC – KMS Technology Company has announced its collaboration agreement with non-governmental organization Eye Care Foundation (ECF) to assist in the visual impairment prevention and treatment in the Mekong Delta.
Through the cooperation, KMS Technology, a software services company with over 1,500 workers in Vietnam and the United States, will provide a VND100 million sponsorship and join a team of ophthalmologists to support ECF with its objective of preventing and treating eye disorders and visual impairment among students in the Mekong Delta.
The ECF initiatives have been in place in Vietnam since 1999. Over the past two decades, ECF, a non-profit organization located in Amsterdam in the Netherlands, has funded various eye care projects in the Mekong Delta and HCMC.
Together with its primary partners, the Centers for Disease Control and Prevention and provincial hospitals, ECF strives to increase the community awareness of eye health, particularly among students and parents, and provide professional training for local ophthalmology staff.
For KMS Technology, healthcare and medical software product development is a specialized service area. Stemming from the similarity of core values, the cooperation between KMS and ECF opens up opportunities for both sides to optimize their contributions to the community practically and sustainably.
In addition to the first contribution of VND100 million, KMS Technology intends to provide long-term assistance to ECF through its experience in building healthcare applications and high-quality technical people resources.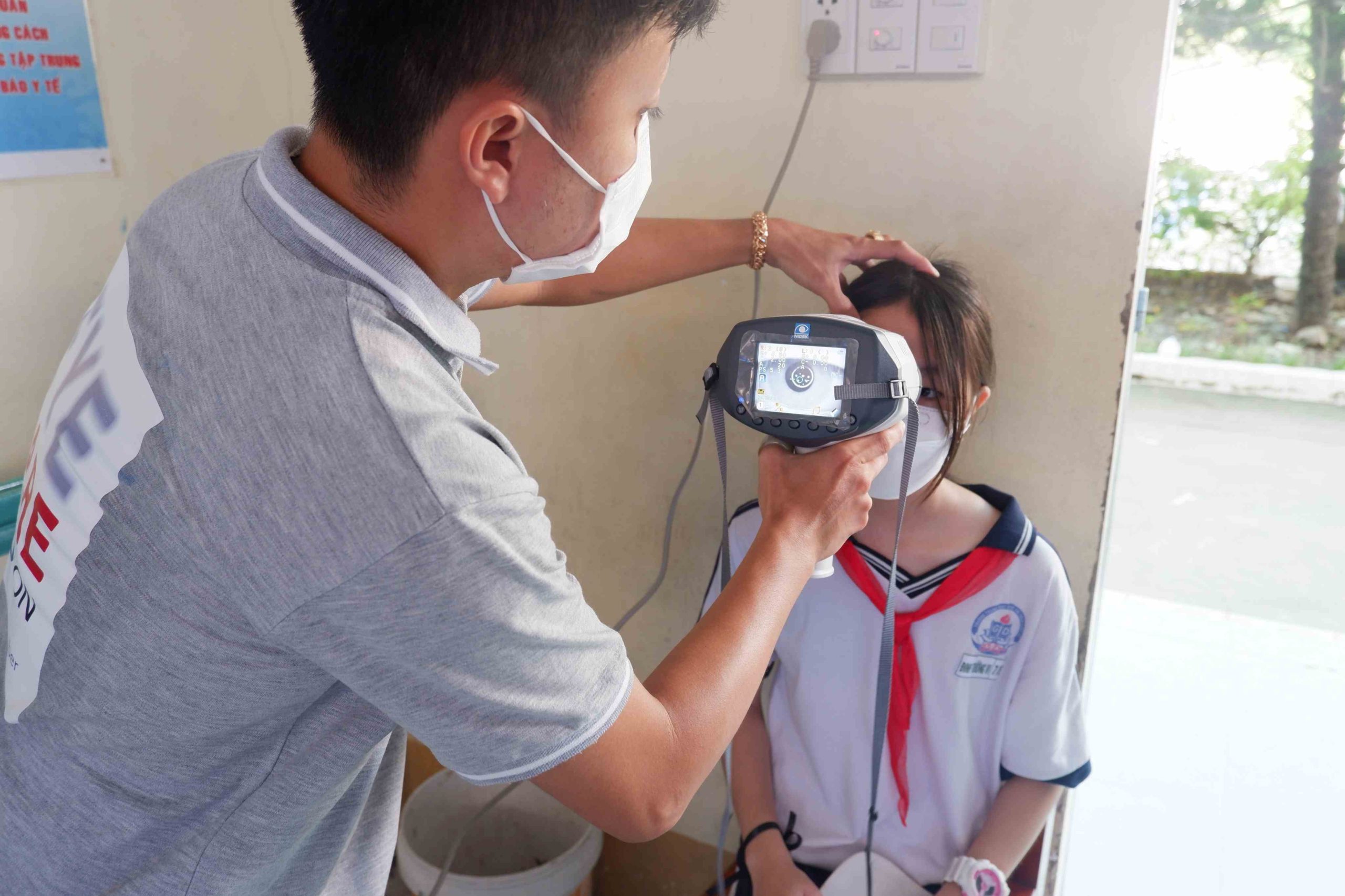 As an official start to the long-term partnership, the Eye Care Festival at the Long Ho Town Secondary School in Vinh Long Province hosted the participants from both organizations on May 21. The event was attended by about 350 children from grades six and seven, parents, physicians from the Vinh Long Eye Specialist Hospital, and volunteers from KMS Technology.
According to the ECF studies, the age range of 11 to 15 accounts for a significant number of children with eye disorders, mostly refractive defects of the eyes, due to a lack of knowledge about eye healthcare or the inability to test and treat appropriately.
At the Eye Care Festival, students engaged in 15 activities that incorporated eye care knowledge to increase their awareness of the significance of good eyesight. During the initial screening, 66 youngsters with refractive errors were thoroughly checked by the doctors, and 42 of them received free glasses. In addition, ophthalmologists from the Vinh Long Eye Specialist Hospital offered information on various prevalent eye illnesses in children and adults.
As a result, it helped families improve their knowledge about eye care, adjust eye-related habits, detect eye problems and bring their children to medical facilities for a quick examination and treatment.