The run-up to the Lunar New Year has seen over 500,000 workers laid off and several others with their work hours cut, causing shockwaves among the labor community.
When I took a taxi to the Buon Ma Thuoc airport late last week, our discussion focused on this year's coffee crop. These days, Daklak and the Central Highlands have begun harvesting coffee, corn, cassava, etc.
According to a 60-year-old taxi driver, this year, many coffee farming households in Daklak could easily find harvest workers. Moreover, unlike in previous years, this year, many people who had gone to work in the big cities returned after their companies laid off many workers.
Earlier, we met Hoang Van Phong, born in 1986, among a group of laborers providing mobile corn separation services in Ea Sô village, Ea Kaw commune, Daklak. For the past seven years, Phong has worked for a timber processing factory in Binh Duong. After the Covid-19 break, he resumed his work at the factory. "There were many orders at first, but they gradually decreased in volume and value. From taking turns to staying at home at the company's request, we were then laid off. I returned to my hometown last month when harvesting season began, so it was not difficult for me to find a job."
Phong began providing mobile corn separation services, where his main duty was to carry each bag of corn to be poured into the machine and then bring the separated corn to the transporting vehicles of the purchasing agents. "Though the job requires a lot of energy, my income helps me raise my children. But when it ends, I have no idea what to do," he added.
Phong is among 472,200 employees in Daklak previously employed in the garment and textile, wood processing and electronics sectors, whose jobs were affected by production difficulties, according to the statistics of the Vietnam General Confederation of Labor. In particular, 41,500 employees have lost their jobs, accounting for 8.8%; meanwhile, 430,600 employees had their work hours cut, equal to 91.2%. Among them, over 9,000 female employees are pregnant or raising kids under 12 months, and over 30,200 female employees are 35 years and above.
According to the statistics of the Vietnam General Confederation of Labor, among 1,230 enterprises in 44 cities and provinces are laying off employees, 30 have suspended paying salaries to 7,000 employees, with a total amount of VND110 billion and 121 have delayed the social insurance payment of 32,300 employees, valued at VND238 billion.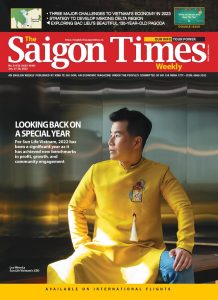 Notably, the above statistics are restricted to official laborers with a labor contract. If we look at the unofficial statistics and those who have not signed labor contracts, the picture of the employment market will appear gloomier.
Worse, the wave of layoffs shows no sign of declining. As per the summary of the grassroots labor union, in December and the early months of 2023, 667 enterprises will continue to reduce the work hours of 271,700 laborers and 88 enterprises will cut 15,700 jobs. Moreover, the delayed payment of salaries and social insurance and the firing of employees above 35 years of age will get more complicated.
As Ho Quoc Luc, the former chairman of the Vietnam Association of Seafood Exporters and Producers, said, "Losing jobs when Tet is so close is sad." Tet is an occasion for family reunions, but now it will be full of concerns about financial shortages.
At this time, any due assistance for employees to enjoy a happy Tet is welcome. To this end, the competent authorities have proposed many solutions. For example, one solution is using part of the unemployment insurance fund with a balance of VND55,700 billion to help enterprises maintain employment for laborers until they receive orders again. Another solution is to extend the social welfare package of VND26,000 billion for workers affected by the Covid-19 pandemic.
Another solution being considered is to support employees via enterprises by cutting down labor union fees, deferred insurance payments, relaxing conditions for those eligible for a 2% interest rate support package and increasing the credit growth rate (the SBV has done this). All of these aim to help enterprises get easy access to capital sources, reduce their input costs and enable them to maintain employment for laborers.
Tet is coming and it is forecast that the period after the Tet holiday will not look bright. Support policies for workers, laborers, and especially non-contract employees must be implemented promptly with a clear administrative procedure to ensure it is a happy new year after all.