HCMC – The Saigon Times Group held a CEO forum connecting experts, authorities and leaders of pharmaceutical firms yesterday, March 9, to discuss the shortcomings of domestic pharmaceutical firms and improve the competitiveness of local manufacturers.
The forum, "Enhancing the competitiveness of the pharmaceutical manufacturing sector", was held in collaboration with the Vietnam Pharmaceutical Companies Association, NS BlueScope Vietnam Company's Colorbond® and GMPC Vietnam Company.
There is much room for expansion in the domestic pharmaceutical market, said Associate Professor Dr. Le Van Truyen, senior pharmacist and former deputy minister of Health, at the event.
However, Vietnam-based pharmaceutical manufacturers still found it challenging to gain more market share due to their limited capacity for research and development and technology transfer, along with hindrances caused by some regulations.
Resolution 36, issued on January 30 this year by the Politburo, outlines the development and application of biotechnology for the country's sustainable development in the new normal, in which it envisions Vietnam rising to be among the 10 Asian nations that will take the lead in biotechnology by 2030.
That said, the Vietnam Academy of Science and Technology, biotechnology research facilities, and manufacturers have been incapable of making a Covid-19 vaccine over the past two years, while there has been some trouble with Covid-19 test kits despite the Government looking into these issues. This showed the industry's weaknesses.
Besides, the percentage of manufacturers achieving good manufacturing practice (GMP) certification remains low. In Vietnam, there are more than 200 factories saying they meet the GMP standards of the World Health Organization, but none have been reviewed by the organization.
Meanwhile, this is an important factor as it affects the processing and production of pharmaceutical products, technology transfer, and export opportunities, the former deputy minister added.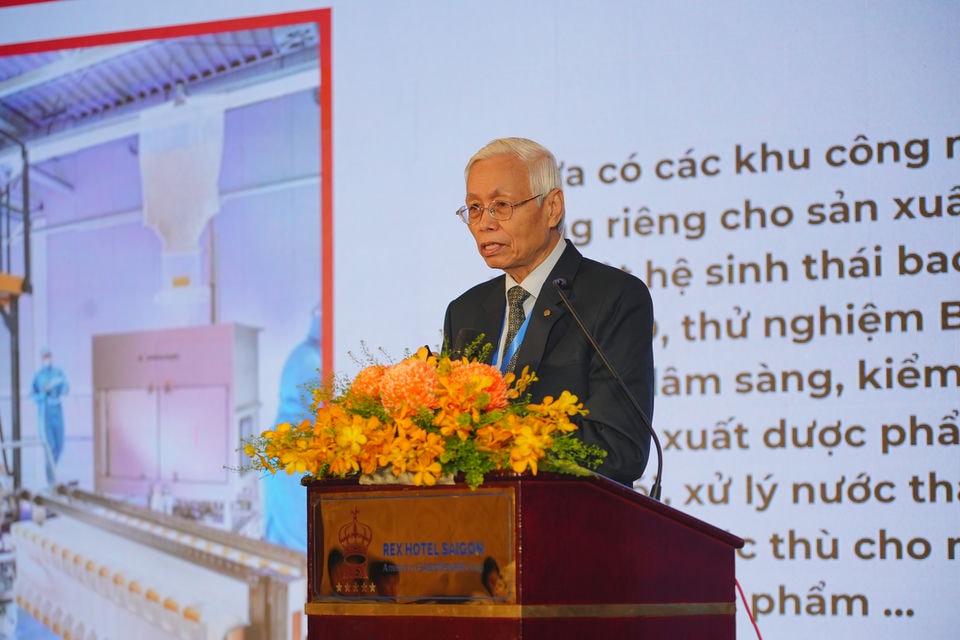 In reality, the number of locally-produced drug exports is still modest, with most of the amount manufactured by foreign-invested companies. For example, Japan is a demanding market, but it bought around 23.7% of made-in-Vietnam drugs. However, the sellers are Japan-invested firms, he said.
Last September, the Ministry of Health issued regulations requiring pharmaceutical firms to prove bioequivalence before bidding for the supply of drugs.
However, Vietnam has yet to establish a national institution for pharmaceutical research and development. It also lacks testing centers and professional researchers, leading to existing bioequivalence testing facilities overloaded with work and businesses waiting a long time to test their products.
In addition, the Southeast Asian country has yet to build an industrial park designed solely for pharmaceutical production.
As most local pharma producers are small- and medium-sized, they are inferior to foreign-invested companies in terms of resources, so the latter have the upper hand against domestic firms. Thus, the target of 80% of the country's medicine consumption produced by domestic companies would be hard to achieve unless they made a breakthrough, Truyen said.
According to Ta Manh Hung, deputy director of the Drug Administration of Vietnam with the Health Ministry, Vietnam's pharmaceutical industry grows 10%-12% a year on average, but locally-manufactured pharmaceutical products account for only 45% of the total drug value.
Local drug producers remained minor players on the market. They mainly produce anti-infective medicines (32.54%), antipyretics and pain relievers (15.5%), and vitamin and mineral supplements (6.55%).