Lotte is on the way to expanding its presence in Asia by launching Lotte Mall West Lake Hanoi – a mega commercial complex with the concept of "A One-Day Trip in the City", aiming to offer Vietnamese people the No. 1 shopping experience in the region.
Lotte Mall West Lake – a fresh shopping icon within Hanoi City, elevating the experience for both local residents and tourists alike.
On September 22, Lotte Shopping celebrated the official grand opening of Lotte Mall West Lake Hanoi. The event was graced by prominent Vietnamese government officials and top executives of Lotte Group. This newly unveiled shopping center embodies Lotte's vision of establishing Lotte Town in Vietnam, with the goal of providing Vietnamese people with a premier shopping destination and an unparalleled Asian shopping experience.
Nestled close to West Lake, Hanoi's largest lake and a popular tourist destination, Lotte Mall West Lake distinguishes itself with its modern luxury design that artfully blends the three concepts of shopping, relaxation, and nature. Seamlessly weaving natural elements into its shopping, entertainment, and accommodation spaces, and featuring a visually captivating layout highlighting the creations by renowned artists, Lotte Mall West Lake is poised to emerge as a fresh and iconic shopping destination within the city, catering to consumers seeking an all-encompassing shopping and entertainment experience.
Setting itself apart from neighboring shopping malls, Lotte Mall West Lake boasts a distinctive array of offerings stemming from Lotte Group's diverse subsidiaries. This sprawling 354,000-square-meter mega commercial complex marks a pioneering effort in the region, providing visitors with an unparalleled 'One-Day Trip in the City' experience. It aspires to create an exclusive integrated shopping and entertainment experience for local citizens and tourists.
Through cooperation with many well-known affiliates of Lotte Group, Lotte Mall West Lake possesses several remarkable features such as the largest premium shopping mall in Vietnam, courtesy of Lotte Shopping. It also houses a supermarket designed to elevate the grocery shopping experience, operated by Lotte Mart. The complex is further complemented by the 5-star L7 Hotel, offering exceptional services and facilities under the Lotte Hotel brand, the largest aquarium in Hanoi contributed by Lotte World, and a high-end cinema by Lotte Culture Works.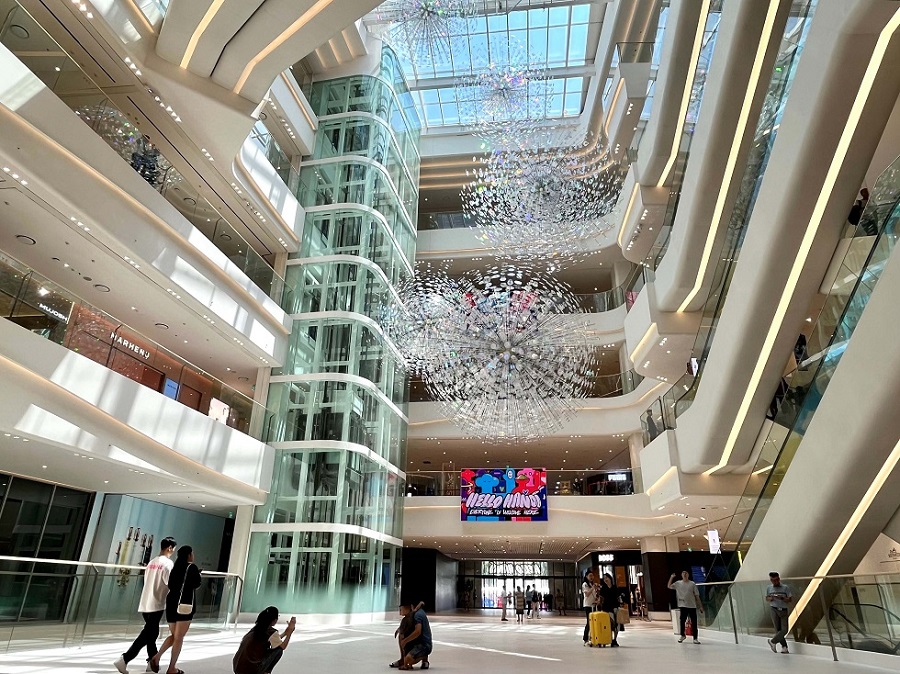 Lotte Mall West Lake's main facility spans seven expansive floors, home to a curated selection of 233 stores representing a wide spectrum of categories and prestigious brands. The first basement houses the 4,300-square-meter Lotte Mart, providing an innovative grocery platform to customers with 90% of the area occupied for grocery displays. Various distinctive products imported directly from Korea offer consumers diverse and premium-quality options. Additionally, there are three captivating sections named Lotte Station, Noodle Station and Gift Station where consumers can indulge in a rich assortment of Lotte's processed food, instant noodle products, and alluring gift items to take home.
The ground floor boasts the distinction of housing Vietnam's inaugural boutique-style cosmetics outlets for globally acclaimed beauty giants like 'Chanel' and 'Dior,' as well as sprawling flagship stores for internationally renowned brands like 'Nike Rise' and 'Samsung Experience'. Futhermore, 'Bottle Bunker,' a professional wine store by Lotte Mart, has made its foreign debut in Vietnam with the first and largest mega wine shop, offering a staggering selection of 3,500 kinds of alcoholic beverages. The brand intends to establish itself as a frontrunner in the growing wine and whiskey market of Vietnam by leveraging its expertise and past success in operating stores in Korea.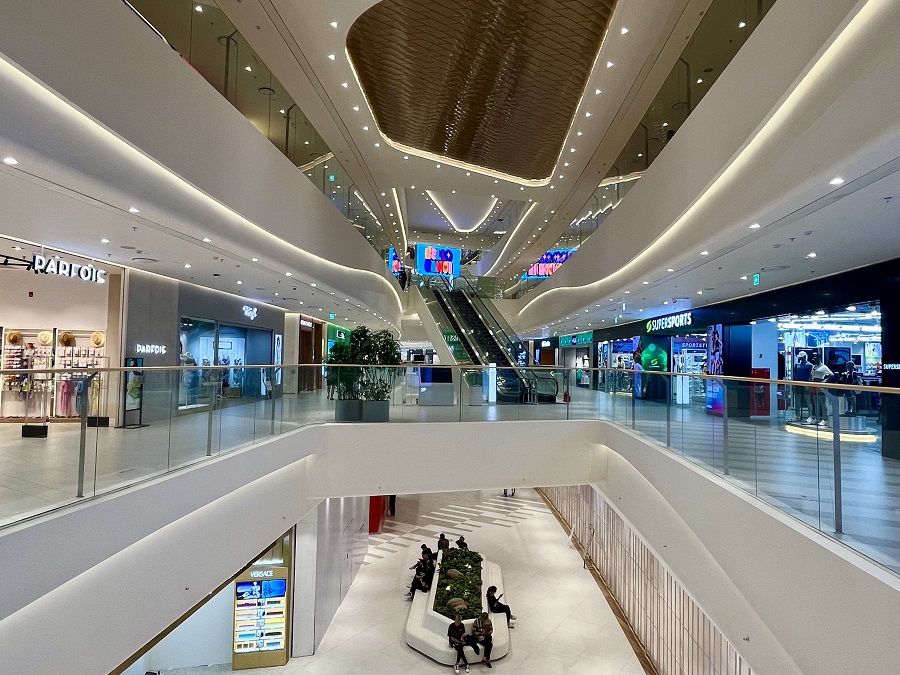 On the second floor, shoppers will encounter well-established sportswear labels including 'Adidas' and 'New Balance,' alongside fashion establishments catering to the youth demographic, such as 'Marks & Spencer' and 'Pull & Bear.' Stepping up to the third floor, patrons will find 'TAT Golf,' a comprehensive store catering to golf enthusiasts, complemented by children's boutiques and a dynamic food hall featuring a delectable array of Vietnamese and Korean culinary delights.
The fourth and fifth floors offer visitors a diverse range of cultural experiences and entertainment options, including a state-of-the-art movie theater and dedicated zones for children. Dive into this retail and entertainment oasis, and patrons will find out every floor has a story to tell. The comprehensive blend of offerings unquestionably positions Lotte Mall West Lake as the perfect retail destination that satisfies local citizens and tourists with an all-in-one destination for shopping, dining and entertainment.
Besides Lotte Mart top-notch experience in the realm of shopping, the mall also has captivating places for entertainment such as the Lotte World Aquarium Hanoi, which spans the first and second basement floors. Encompassing a staggering 9,000 square meters and housing colossal water tanks with 3,400 tons of water, this aquarium is set to claim the title of Hanoi's largest aquatic wonder. Within its depths, visitors will encounter approximately 31,000 sea creatures representing a remarkable 400 species. In the upcoming year, Lotte World Aquarium Hanoi is set to captivate the hearts of approximately a million visitors, both from the local community and abroad, preparing for an aquatic experience that promises to be truly extraordinary.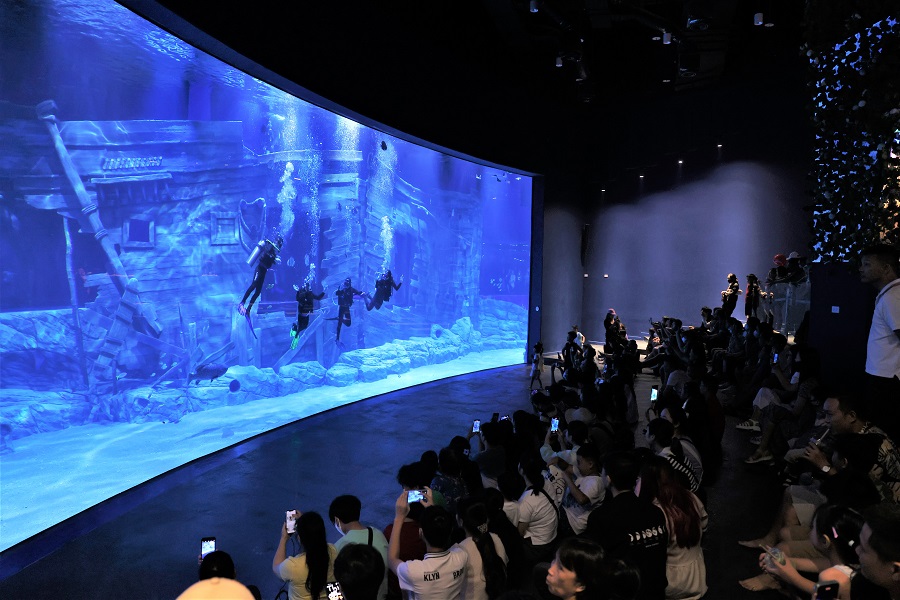 Another compelling feature of the mall that will undoubtedly captivate every patron's gaze from the moment they arrive is the prestigious 5-star L7 Hotel. Lotte Hotel one more time made its international debut with the L7 Hotel brand right in the heart of West Lake, christened as 'L7 by Lotte West Lake Hanoi.' This remarkable hotel complex takes the architectural form of two towering 23-story structures. Within these twin towers, a total of 264 hotel rooms and 192 residency rooms await, all offering sweeping panoramas of the scenic West Lake and the meandering Red River. L7 by Lotte West Lake Hanoi is not just the overseas debut of L7, Lotte Hotel's lifestyle brand, but also marks its first foray into providing 5-star services and facilities on a global scale.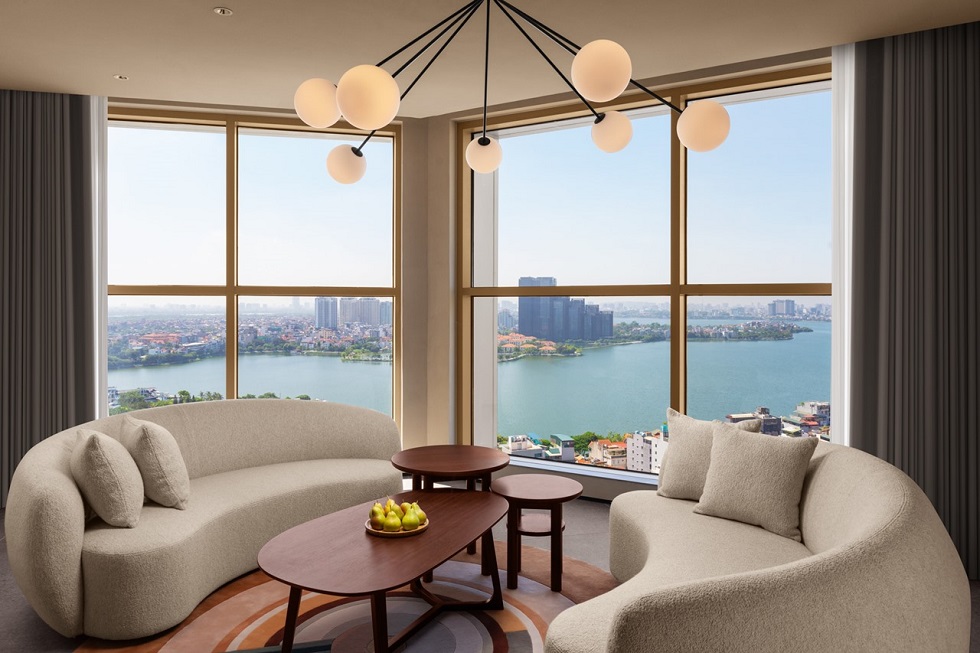 Since its pre-opening in July, Lotte Mall West Lake has attracted nearly two million visitors, with an average daily footfall of approximately 30,000 individuals. This statistic equates to one-fifth of Hanoi's residents having explored this new integrated shopping model, underscoring the immense local interest. It is no doubt that this complex enhances the shopping experience of the locals and is poised to evolve into Hanoi's premier landmark where citizens and tourists can enjoy a top-tier lifestyle shopping experience.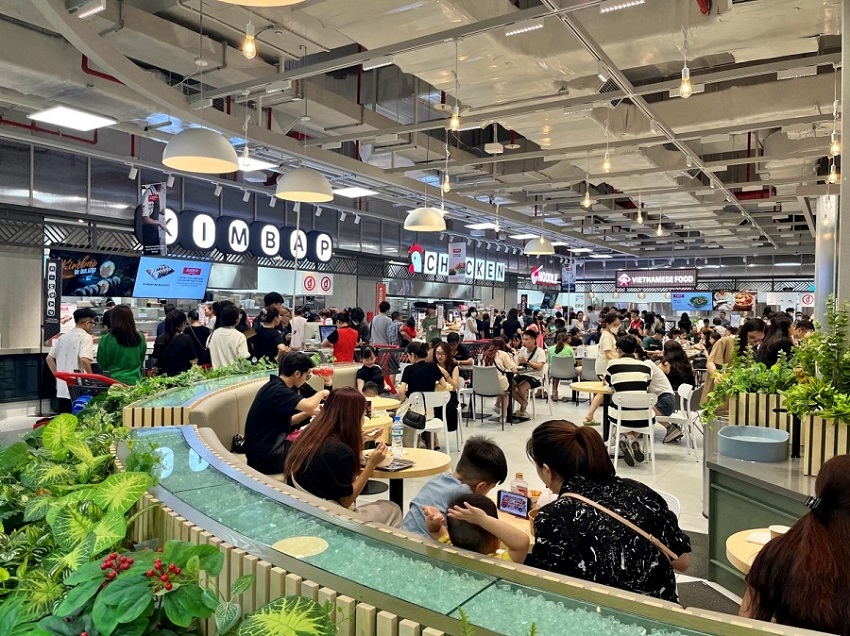 The opening of Lotte Mall West Lake Hanoi marks a big move of Lotte to expand its presence in the Asian market
Right from the get-go, Lotte recognized the vast potential of Asia, often referred to as the 'land of opportunity.' As part of its strategic focus on this region, the unveiling of Lotte Mall West Lake Hanoi marks a significant step towards expanding its footprint.
Among high-performing Asian countries, Vietnam has witnessed rapid growth in its middle-class ratio, therefore making it an attractive market for investment and development. Within Vietnam, the capital city of Hanoi stands out as an emerging hub characterized by its young population and a flourishing economy. Currently, Hanoi's West Lake area is experiencing a surge in population due to the development of large-scale new urban centers and the relocation of public institutions.
These favorable circumstances led Lotte to select Vietnam as the spot for Lotte Mall West Lake Hanoi. The presence of this upscale shopping center not only meets local needs for a complete retail experience but also contributes significantly to the area by rejuvenating the local economy and generating over 3,000 job opportunities for the local workforce.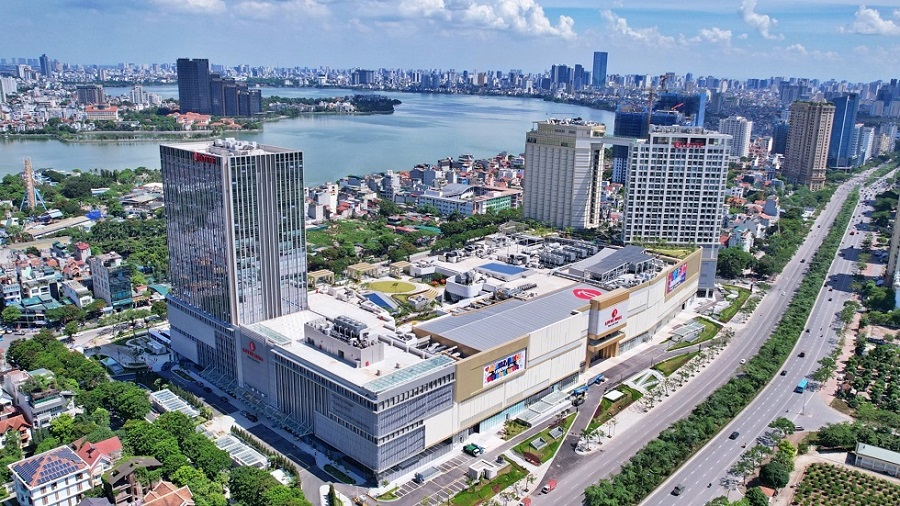 The remarkable investment of Lotte Group into this commercial complex shows its vision and ambition of enhancing the shopping experience of local consumers, as well as building this place into a top shopping and entertainment destination not only in the country but also in Asia.
Kim Sang-hyun, Vice Chairman and CEO of Lotte Shopping, said that regarding the launch of this mega complex: "We will make Lotte Mall West Lake Hanoi the top-of-mind landmark when locals and tourists think of Vietnam. Lotte Shopping will leap beyond being Korea's No. 1 and become Asia's No. 1 shopping destination through Lotte Mall West Lake Hanoi."
To know more about Lotte Mall West Lake Hanoi, please visit: https://lottemallwestlakehanoi.vn/