The Lotte Scholarship Foundation held an award ceremony for the Lotte Scholarship in Lotte Hotel Saigon, Ho Chi Minh City on May 23, 2023. The ceremony resumed after a four-year hiatus due to the COVID-19 pandemic, making it even more meaningful as it provided support to Vietnamese students during a challenging time.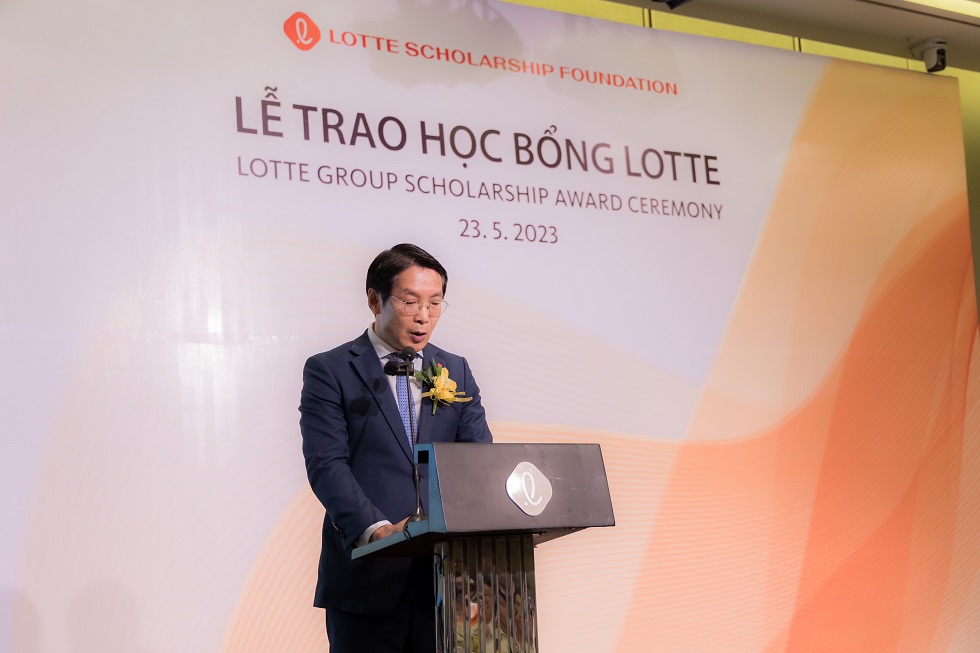 Sixty Lotte scholarship recipients and school officials from eleven universities in Ho Chi Minh City, including Ho Chi Minh City University of Economics, attended the scholarship award ceremony. Each of the selected Lotte scholarship recipients will receive US$800 per year (US$400 per semester) in scholarship funds.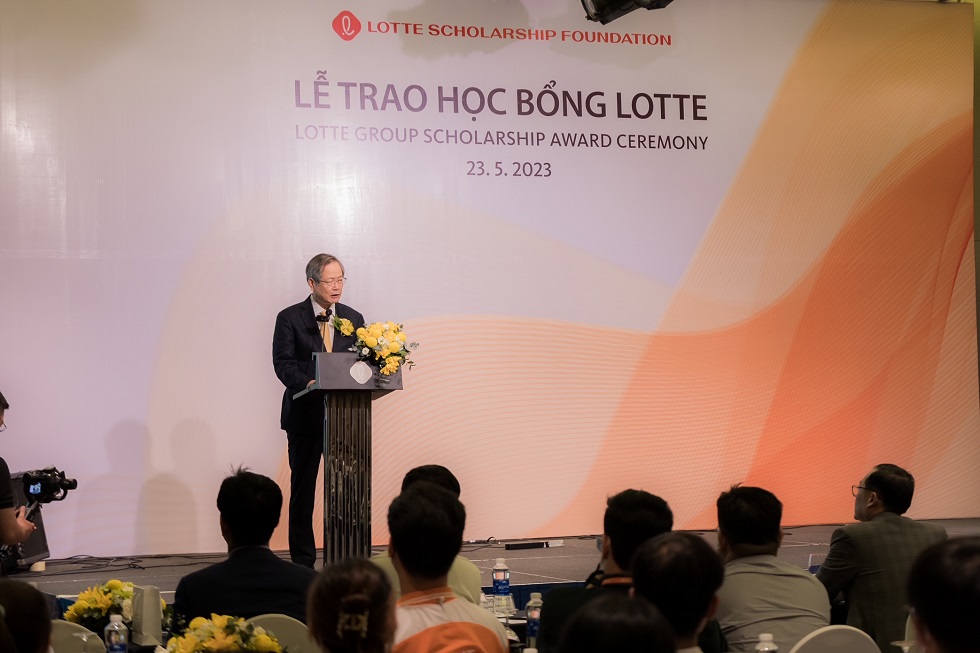 The Lotte Scholarship Foundation is dedicated to supporting students who pursue their dreams and passion despite difficult circumstances, and promoting global talent development, not only in Korea but also around the world. To achieve this, the foundation has continuously provided scholarships in four countries since 2008, starting with Vietnam.
In Vietnam in particular, the foundation has provided cumulative scholarship payments of KRW1,290 million (approximately US$1,032,800) to 3,170 students until 2022 to support their growth.
During the ceremony, Chairman of the Foundation Chun Yung-woo congratulated the outstanding scholarship recipients and expressed his gratitude to Lotte Hotel Ho Chi Minh City's GEO Seo Dong-soo and employees who prepared the ceremony and organized the scholarship selection.