On June 24, 2023, Mars Petcare Vietnam, a leading pet food company, organized a special festival for cats "FABULOUS PARTY – FANCY BOSS", at the Saigon South Marina Club in District 7, HCMC.
More than 180 cats from across Ho Chi Minh City excitingly converged at the festival, which provided an opportunity for cat parents to meet in person and engage in a shared playground with their pets. Attendees came together to discuss the various fantastic aspects of their fancy cats.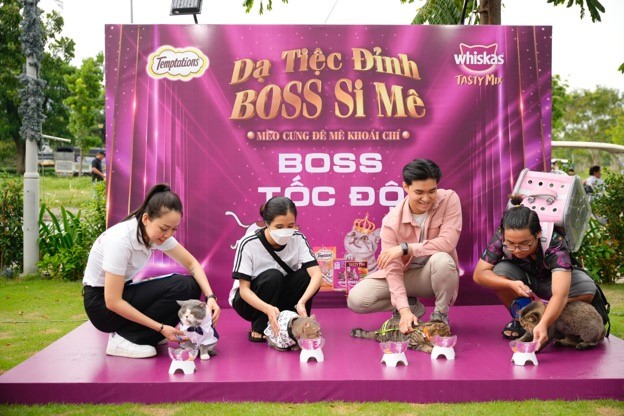 Fabulous Party – Fancy Boss was an exciting event that promises to take every meal to the next level. The event was centered around the slogan "Make Every Meal Special" and was entirely free for all attendees. Many in the cats' community were drawn to the event, which featured an array of pet care activities guided by experienced veterinarians and enlightening sharing from famous KOLs. Moreover, the event also had a carefully enclosed lawn area where cats could enjoy fun sports games.
Most importantly, the festival officially marked the debut of two premium products, Whiskas Tasty Mix and Temptations Creamy Purrrr-ée, to the cats, These were distributed as attractive presents, guaranteed to delight both youngsters and their furry cats.
Mars Petcare successfully provided a beneficial festival to the cat-loving community during the event, while disseminating the message of "A Better World For Pets" to all participants. Additionally, Mars Petcare aimed to enhance pet care routines and make them more pleasurable through the introduction of innovative products like Whiskas Tasty Mix and Temptations Creamy Purrrr-ée.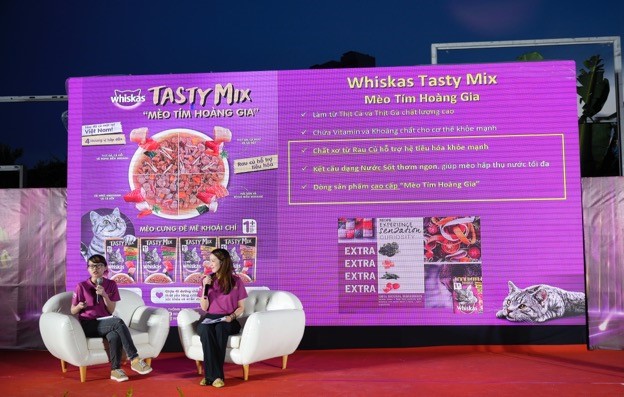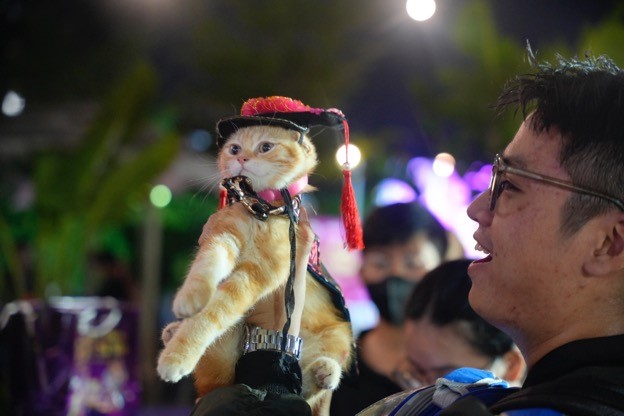 ABOUT MARS PETCARE VIETNAM
Mars Petcare is part of Mars, Incorporated, a family-owned business with more than a century of history making diverse products and offering services for people and the pets people love. Our almost 100,000 associates across 130 countries are dedicated to one purpose: A BETTER WORLD FOR PETS. With 85 years of experience, our portfolio of almost 50 brands serves the health and nutrition needs of the world's pets.
Mars Petcare has been serving the nutrition and health needs of dogs and cats in Vietnam through the distribution of our products, including PEDIGREE, WHISKAS, ROYAL CANIN, TEMPTATIONS as well as our cat litter brand, CATSAN.