Masan Group was recently recognized during the Forbes Magazine's "2023 Top 50 Listed Companies" announcement event. This marks the 11th consecutive year Masan Group has secured a spot on this prestigious list.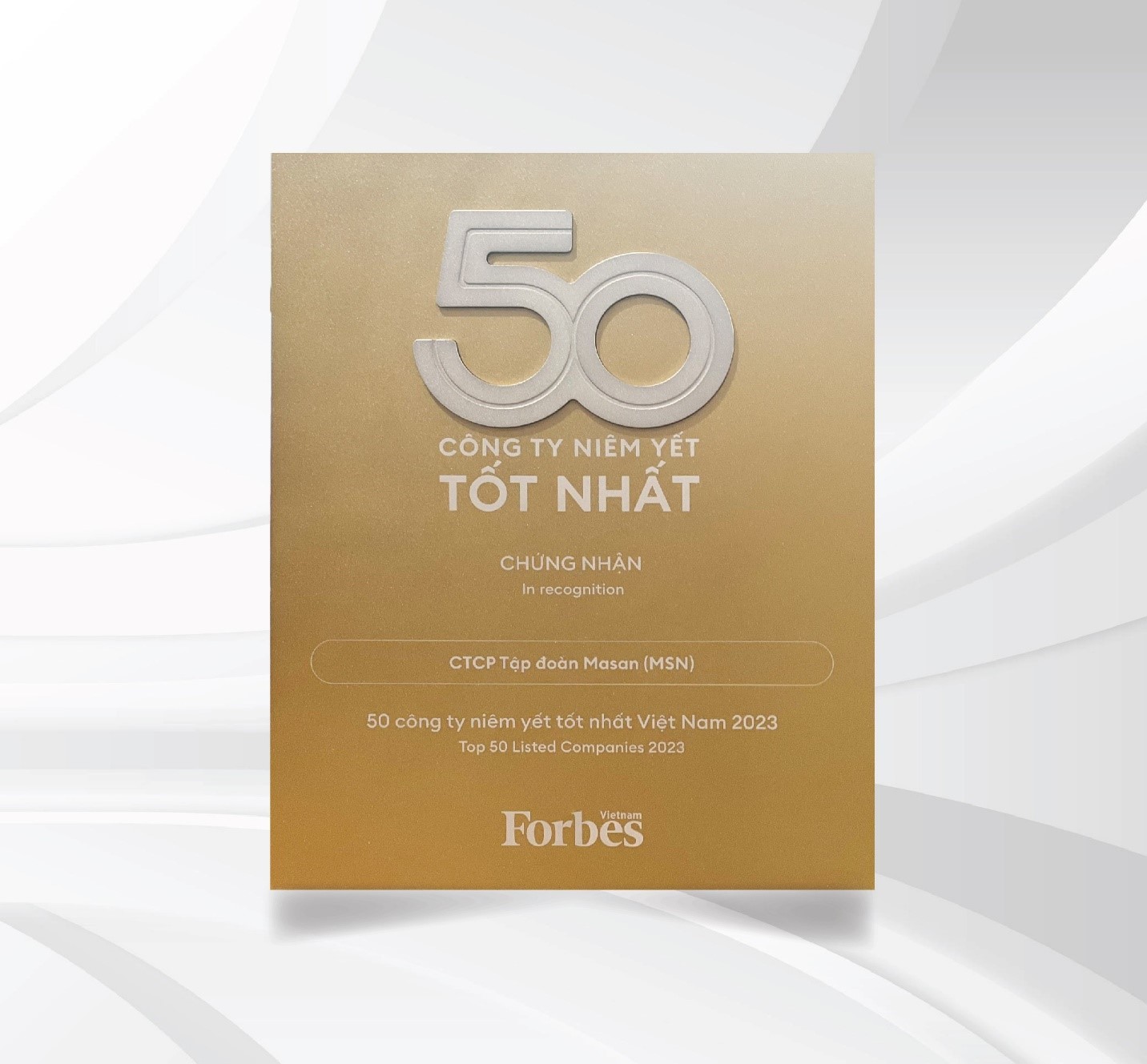 The roster of the top 50 listed companies for 2023 involves a comprehensive evaluation process applied to enterprises listed on both the Ho Chi Minh City Stock Exchange (HSX) and the Hanoi Stock Exchange (HNX). Beyond the initial phase, companies must satisfy the subsequent criteria: recording profits in 2022, and achieving a minimum revenue and capitalization of VND500 billion. Businesses are subject to a quantitative scoring process based on five key parameters spanning 2018 to 2022: compound growth rate of revenue, profitability, ROE ratio, ROC, and EPS growth. This is followed by an analytical assessment by Forbes Vietnam, which delves into the sustainable advancements of enterprises, encompassing factors such as industry standing, profit sources, the effectiveness of corporate governance, and industry prospects.
Amidst a stagnant real estate market and a downturn in domestic consumption, sectors like vital consumer goods, food, logistics, and technology have surged to prominence. The year 2022 witnessed an unprecedented achievement in listed companies' earnings, with the overall spectrum and the top 50 listed companies posting remarkable results. The combined post-tax profit of these 50 firms surged to VND228,096 billion, marking an impressive 18% increase compared to the previous year's roster. Esteemed private enterprises like Masan Group and Techcombank continued their upward trajectory, setting new records and witnessing significant profit escalation.
The year 2022 witnessed remarkable achievements for Masan, highlighted by significant growth in various aspects. On an LFL basis, Masan's net revenue surged to VND76,189 billion, a 2.6% increase from the previous year's VND74,224 billion. Additionally, the group's EBITDA for 2022 reached an impressive VND14,437 billion.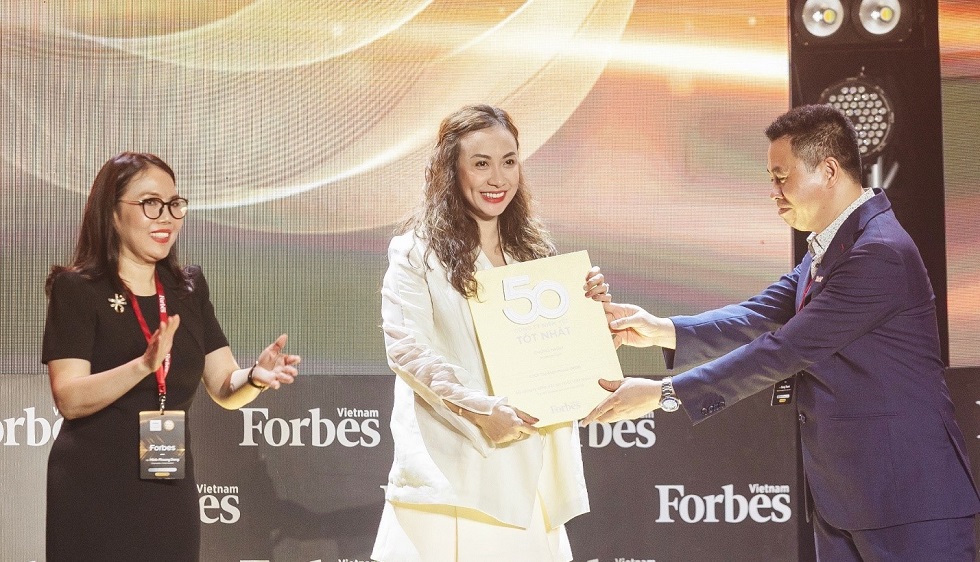 In the first six months of 2023, Masan demonstrated resilience in its business performance, navigating through the challenging macroeconomic landscape. Notably, Masan achieved a net revenue of VND37,315 billion during this period, a remarkable 3.6% surge from the VND36,023 billion achieved in the corresponding span of 2022. The operating profit of The CrownX ("TCX"), Masan's integrated retail consumer platform, which combines Masan Consolidated WinCommerce ("WCM") and Masan Consumer Holdings ("MCH"), experienced a remarkable year-year-year growth of 38.8%. This exceptional progress was underpinned by the robust underpinnings of its consumer goods enterprise.
During the first half of 2023, TCX achieved revenue of VND26,835 billion, reflecting 3.1% growth compared to the corresponding time. In the second quarter of 2023 alone, TCX's revenue stood at VND13,535 billion, a robust increase of 7.6% over the same period of 2022. TCX's EBITDA for the first six months of 2023 amounted to VND3,507 billion, indicating a significant 10.3% rise compared to the previous year. Similarly, in the second quarter of 2023, TCX's EBITDA reached VND1,976 billion, showcasing an impressive 28.3% increase over the corresponding period last year.
MML increased revenue by 70.2% YoY in 1H2023 and 68.7% YoY in 2Q2023 thanks to higher topline across all segments and the addition of the processed meat segment. MML revenue increased to VND3,303 billion in 1H2023, up 70.2% from VND1,941 billion in 1H2022. On an LFL basis, revenue increased by 22.2% in 1H2023 thanks to higher sales across all segments.
Based on 1H2023 performance and the current momentum, Masan expects to deliver VND83,500 – 90,000 billion in revenue and VND3,000 – 4,000 billion in NPAT Pre-MI in 2023.
As the latter half of 2023 began, promising macroeconomic developments have emerged, including the State Bank of Vietnam's interest rate reduction, VAT reduction, and interest rate support initiatives tailored to manufacturing enterprises. These factors hold the potential to yield favorable outcomes for businesses across Vietnam, including Masan. Leveraging a robust growth strategy and a business framework, this entity is sturdy to realize business outcomes as market demand bounces back in the foreseeable future.
Since the start of 2023, Masan has consistently gained recognition and accolades from esteemed domestic and global institutions through prestigious awards. Notable honors include being named the "Best Place to Work For in Asia 2023" (HR Asia Award), securing a position in the "Top 50 Sustainable Enterprises 2023" (Nhip Cau Dau Tu Magazine), and being acknowledged among the "Top 50 Prestigious & Effective Public Companies 2023" (Vietnam Report).