"Masan High-Tech Materials will continue to invest in innovation to create the products for applied high-tech industries such as smartphones, electric vehicles, aeroplanes and submarines in coming years," said MHT CEO Craig Bradshaw.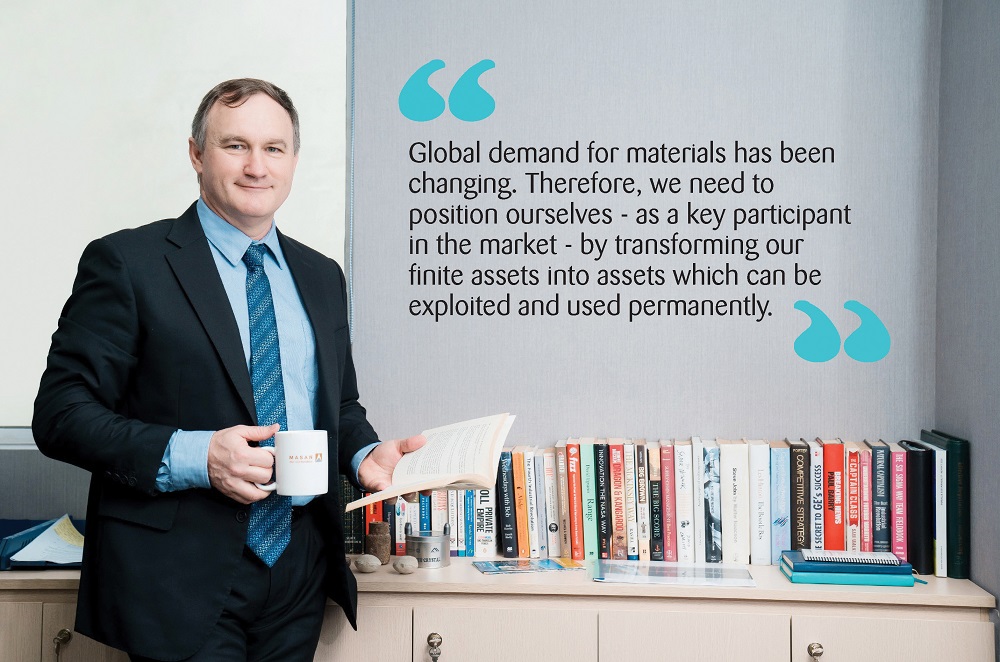 Industrial materials are feedstocks for all industrial production sectors, which help spur the development of other industries such as machine industry, information technology, electronics, chemicals, and high-tech industries.
According to experts, there is growing demand for industrial materials, including aluminum alloy for many industries; (tungsten) alloy for electronics, high-tech industries, defense; copper for civil and defense industries; and tin for energy industry, electronics, mobile phones, components, and accessories. The demand is even forecast to grow in double digits in the next 10 years.
Seeing the bright growth prospect, Masan High-Tech Materials (MHT) has completed the acquisition of H.C. Starck Tungsten Powders and established a strategic alliance with Mitsubishi Materials Corporation, a Japanese company, through an investment of US$90 million, equivalent to 10% of MHT's shares in 2020.
MHT CEO Craig Richard Bradshaw said that the transactions have validated the transformation of Masan High-Tech Materials into a vertically integrated high-tech tungsten platform and asserted its position as a global-scale high-tech materials producer.
"Global demand for materials has been changing. Therefore, we need to position ourselves – as a participant in the market – by transforming our finite assets into assets which can be exploited and used permanently," Bradshaw said.
Bradshaw added MHT Management Team is implementing a sustainable development roadmap based on its technology platform with the goal of gradually taking the market share in the global high-tech industrial materials market.
The MHT CEO highlighted a number of improvements being adopted by the company in the business operations, typically artificial intelligence (AI) technology, to realize the above goal.
For the production operations, the application of AI has assisted the production sites to increase production by 30% compared to the past, while using the same equipment.
"This means that we can produce many products of the same type at lower cost because we do not have to spend more on capital expenditures. The results will gradually improve in two years when we install AI on different equipment," said Bradshaw.
Previously, MHT invested two more high-tech process lines with total capital of over US$9 million, including Fluorspar flotation circuit and high gravity Tungsten recovery circuit in 2017. These are state-of-the-art production lines in the world at the time.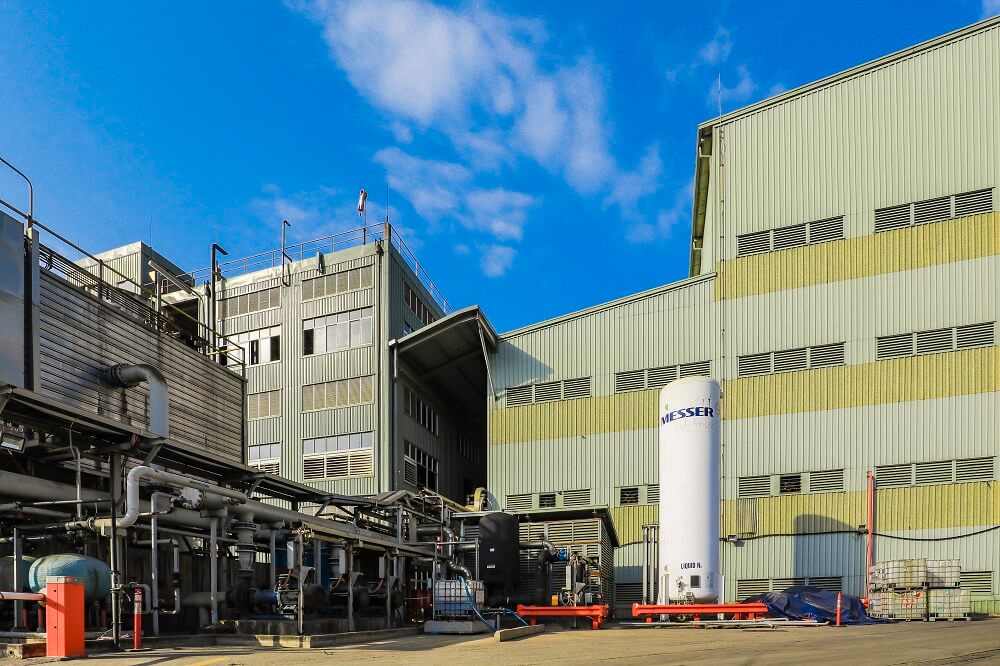 According to the MHT CEO, these investments have helped the company increase product quality and optimize the resources.
For customers, MHT Deputy CEO Hady Seyeda said that the company is aiming at providing tailor-made solutions and products appropriate to the demand of each specific customer, instead of simply providing raw materials for production.
"Many countries are planning to gradually realize their net-zero goals with specific milestones by 2035, 2040 and 2045. That's why when we work with our customers, we always ask the following questions: 'What do you expect from your product today?', or 'What do you expect from your product in the next 2-5 years?'. For many customers, we work with their R&D teams to understand their expectations in the next 5-10 years with their future products," said Seyeda.
According to Seyeda, MHT's continued investment in R&D and innovation is also delivering value with new customer-centric products specifically tailored for the electric mobility and 3D printing segments.
"A typical example of that is additive manufacturing. Plastic 3D printing is easy, but if you try to 3D print heavy metal, it is much more difficult because there are many issues with properties in this process. For example, to work with heavy metal in 3D printing, you have got to make it round from triangle-shaped forms, and therefore the tungsten metal can flow like water to be effectively used in 3D printer. Currently, no one can make tungsten powders flow like water, but we can," said Seyeda.
Beyond these product ranges, the company has also developed new analytical equipment which is now in prototype stage after having been patented in late 2021. In recycling, MHT has filed additional patent applications for new recycling processes for cobalt bearing sludges and battery black mass.
These new processes will enable the recycling of various hard-cutting tool sludges and battery black mass with a lower environmental footprint than the current recycling processes.
"This is as a potential game changer for environmentally sustainable recycling of copper, cobalt, nickel, manganese, lithium, etc.," said Seyeda.
With a strong commitment to investing in technology and innovation across all processing chains, MHT continues to position itself as a leading high-tech materials producer and is highly recognized at both national and international levels with 16 domestic patents, 87 international patents, 54 application patents, 40 ongoing scientific projects, and 32 projects in the ideation stage.
In regard to the strategic vision in the period of 2022-2025, the chairman of the Board of Directors of MHT, Danny Le, said MHT will be more than a supplier of strategic high-tech materials.
"The company will partner with disruptive consumer technology platforms to create direct-to-consumer products where tungsten is a key element. Most importantly, we envision a circular platform where we can recycle these products to drive sustainability and productivity," said Danny Le.
Accordingly, in 2022, the company will continue to focus on recycling raw materials, implementing carbon-neutrality initiatives and promoting the benefits of the circular economy.