"Innovation for children" is a collaborative project between Masterise Group and UNICEF Vietnam to improve children's living environments and quality education.
Masterise Group recently announced "Build A Better Future", its strategic corporate social responsibility program designed with three pillars: environment, education, and humanitarian aid.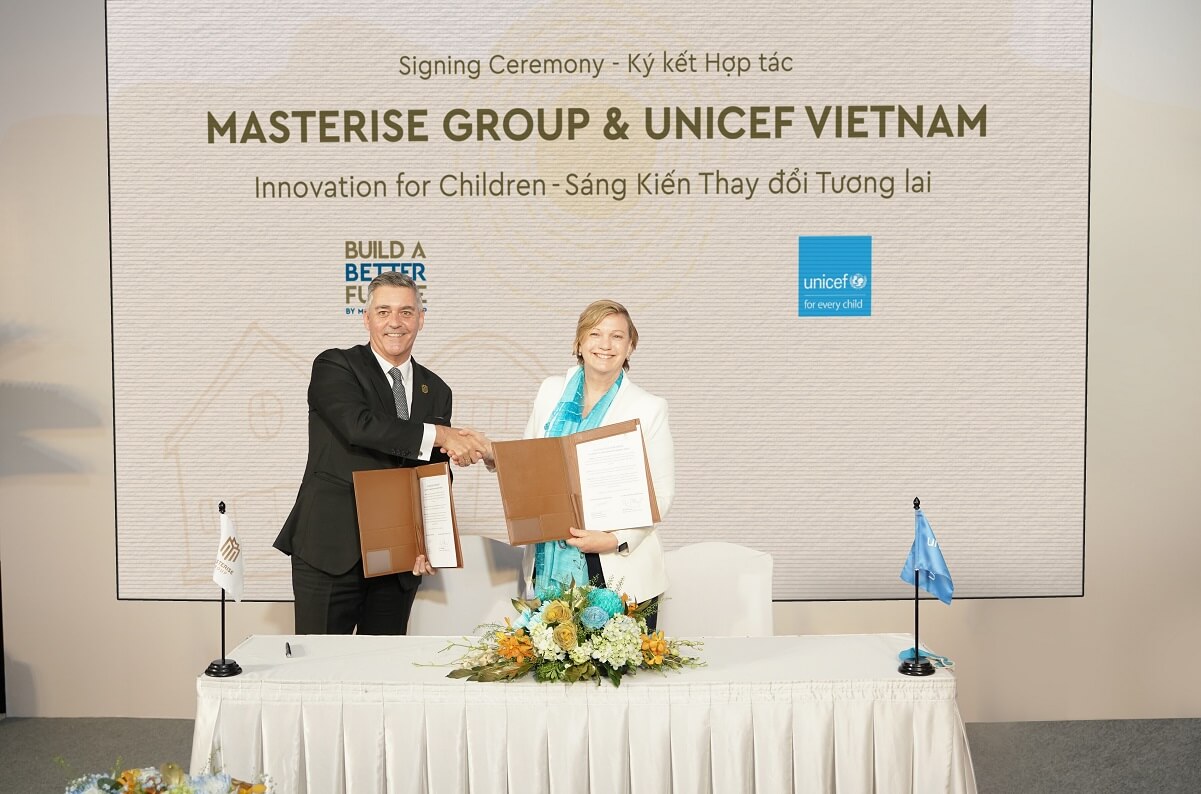 As part of the long-term program, the Group is partnering with UNICEF Vietnam to launch the "Innovation for children" project to provide Vietnamese children with a safe, clean, healthy, and sustainable living environment.
Jason Turnbull, Deputy Managing Director and CFO of Masterise Homes, recently told the media about the collaboration.
What do you aim to achieve through the "Innovation for children" project?
The project will be an integration of educational and environmental initiatives aimed at addressing three major issues: climate-smart communities, smart schools and learning through leadership.
A UNICEF report in 2021 revealed that children and young people in Vietnam are most at risk from climate change impacts, threatening their health, nutrition, education and safety as well as denying them access to clean water, sanitation and hygiene (WASH) services. This needs to change. Through this project, Masterise will support the development of climate-smart schools and communities, where climate and environmental impacts will be mitigated by exploring green energy options for schools and threats to quality learning will be lessened by integrating innovative learning and access to safe water, sanitation and hygiene (WASH) – we aim to provide clean water to 20,000 people.
A model based on these pillars will be created and tested. 6,000 students in Soc Trang Province will be invited to participate in the testing of a climate change adaptation model, which will then be improved and duplicated.
We will also contribute to building creative child participation approaches that engage children and adolescents in innovative and gender-sensitive ed-tech learning, practicing the skills deemed essential for employability as they learn. The objective is to empower 34,700 children and young people to become change agents through climate action activities.
What challenges did the group face in its first collaboration with UNICEF on this project?
Masterise Group is proud to initiate a long-term project to improve the quality of life and education for future generations. During our time as a pioneer, we encountered several challenges.
In the beginning, both sides must strive to share a common voice between enterprises and non-governmental organizations, how to research and build initiatives based on the strengths of both sides, and how to collaborate to help the Vietnamese community make positive changes.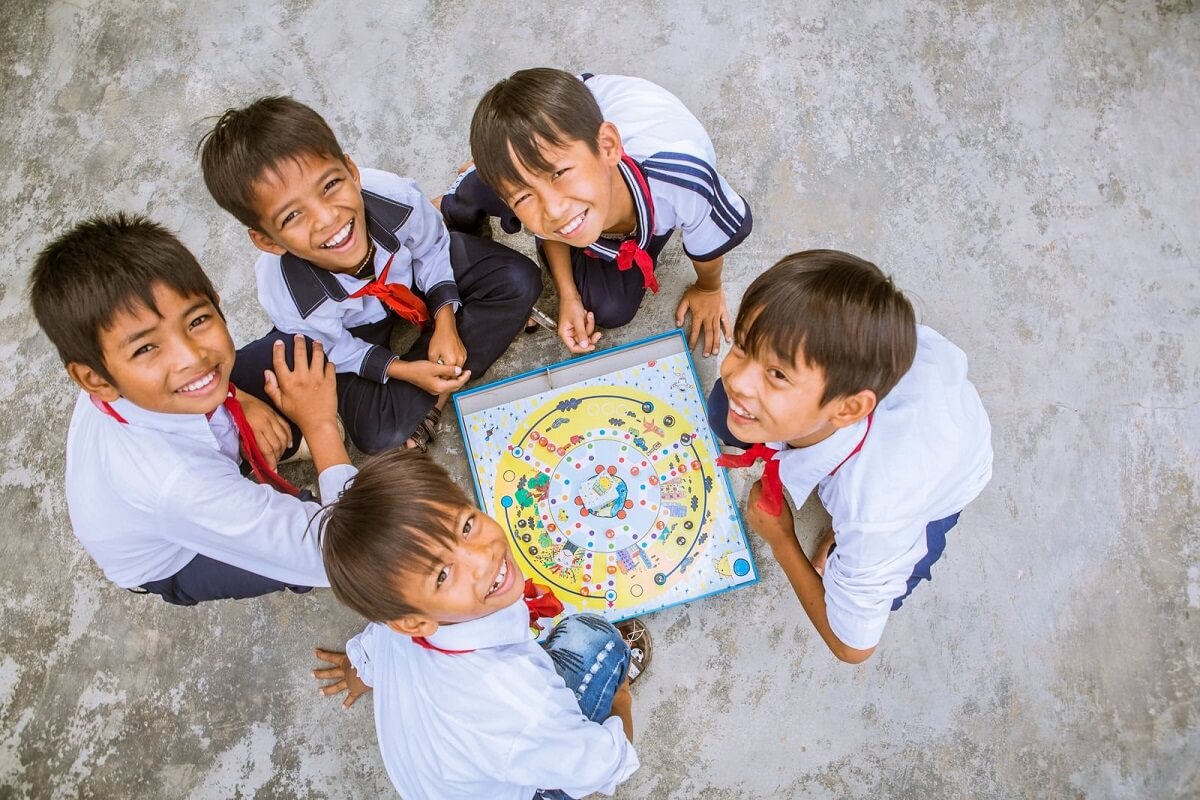 The testing phase will be the emphasis of the two-year strategy, which is also the most essential step in determining the initiative's effectiveness.
Following this time period, the project initiatives will be replicated at a provincial level with a focus on two pressing issues: climate change and children.
The biggest challenge in realizing the project idea is the first step – raising awareness of the issue among communities, empowering children to actually become change-makers, and bringing concrete positive change to the children's environment.
How did Masterise Group and UNICEF Vietnam form partnership to mobilize the strength and resource of each organization in this two-year cooperation plan?
Both UNICEF and Masterise Group believe that the strategic partnership will become a model in the private sector, inspiring and opening ways for many more enterprises to follow suit across the country.
It can be said that the two organizations share values and are both committed to taking action to deliver impactful and innovative solutions at scale to tackle the challenges children face in Vietnam. This is where our corporate social responsibility program "Build A Better Future" and the project "Innovation for Children" come in to help get to the roots of key challenges facing children.
UNICEF is our partner of choice because they are working on this through an integrated approach. From frugal innovations to high-tech improvements, UNICEF is turning ideas into scalable solutions that bring invaluable knowledge and expertise on children's issues. It has been working in Vietnam since 1975 and in the world since 1946, so its technical excellence is relevant, being able to bring together all key actors and make things happen.
From our end, Masterise Group commits to leveraging our technical expertise for the program's needs, as well as ask our team, partners, and customers to join us in campaigning for UNICEF's smart climate change response programs.
Why did Masterise Group decide to implement a sustainable development program this year?
We believe that a sustainable future depends not only on the value of prosperity but also on the community's resilience and readiness – especially for future generations. Each trip, in particular, requires us to take initial steps that we are not afraid to begin.
Masterise Group's commitment to "building a better future" is encapsulated not just in corporate social responsibility, but also in its real estate projects and service quality. Choosing a "sustainable" approach, whether in business or community activity, is tough since it requires a partner with global enforcement capabilities and a shared vision.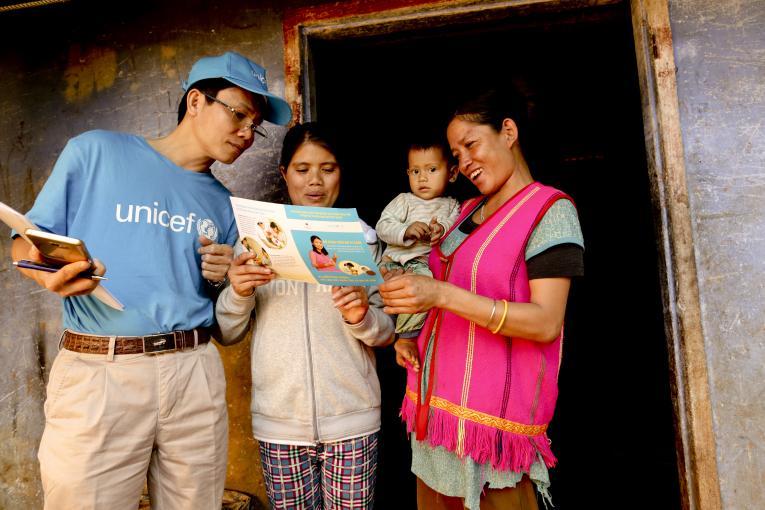 From the aspects of corporate social responsibility, the partnership with UNICEF Vietnam is a first step in Masterise Group's long-term journey for the community. We know that, together, we will contribute to building climate resilience and to enhance quality education – taking steps towards a better future for every child in Vietnam. From the business perspective, we have cooperated with two foremost leaders from England to develop a smart and sustainable township at The Global City that is adhering to international standards – from energy-efficient landscape design to innovative and sustainable solutions.
Our philosophy remains the same, whether business or CSR activities: to enhance the living environment and elevate Vietnam's prosperity and development, building a better future for all through sustainable and resilient values.
Thank you for participating in this interview with us! Wish for the best outcome of this project for Vietnamese children!