February 23,  2022, Meliá Hotels International is set to become one of the largest international hotel brands in Vietnam through a new collaboration with the country's largest domestic hotel owner, Vinpearl.
The partnership increases the group's room count for Vietnam to 7,000, boosting their numbers to 23 hotels and resorts under operation and on the way.
Meliá first entered Vietnam in 1999 with the opening of Meliá Hanoi. Since then, Meliá has expanded its market domestically and in the Asia Pacific, such as Indonesia, Malaysia, Myanmar and Thailand.
While taking over the management from VinPearl, Meliá had decided to continue the collaboration with VinHMS as the hospitality management solution provider for the Meliá Vinpearl hotel chains and resorts in Vietnam.
The cloud-based hospitality management solution CiHMS is a product developed by VinHMS – a Vietnam technology company specializing in developing and providing digital transformation solutions that are globally certified by international standards.
CiHMS is a complete solution for all hotel operation needs, powerful and highly integrated. The advantage of CiHMS is its exceptional stability, quick implementation with simple setup and installation in a short time.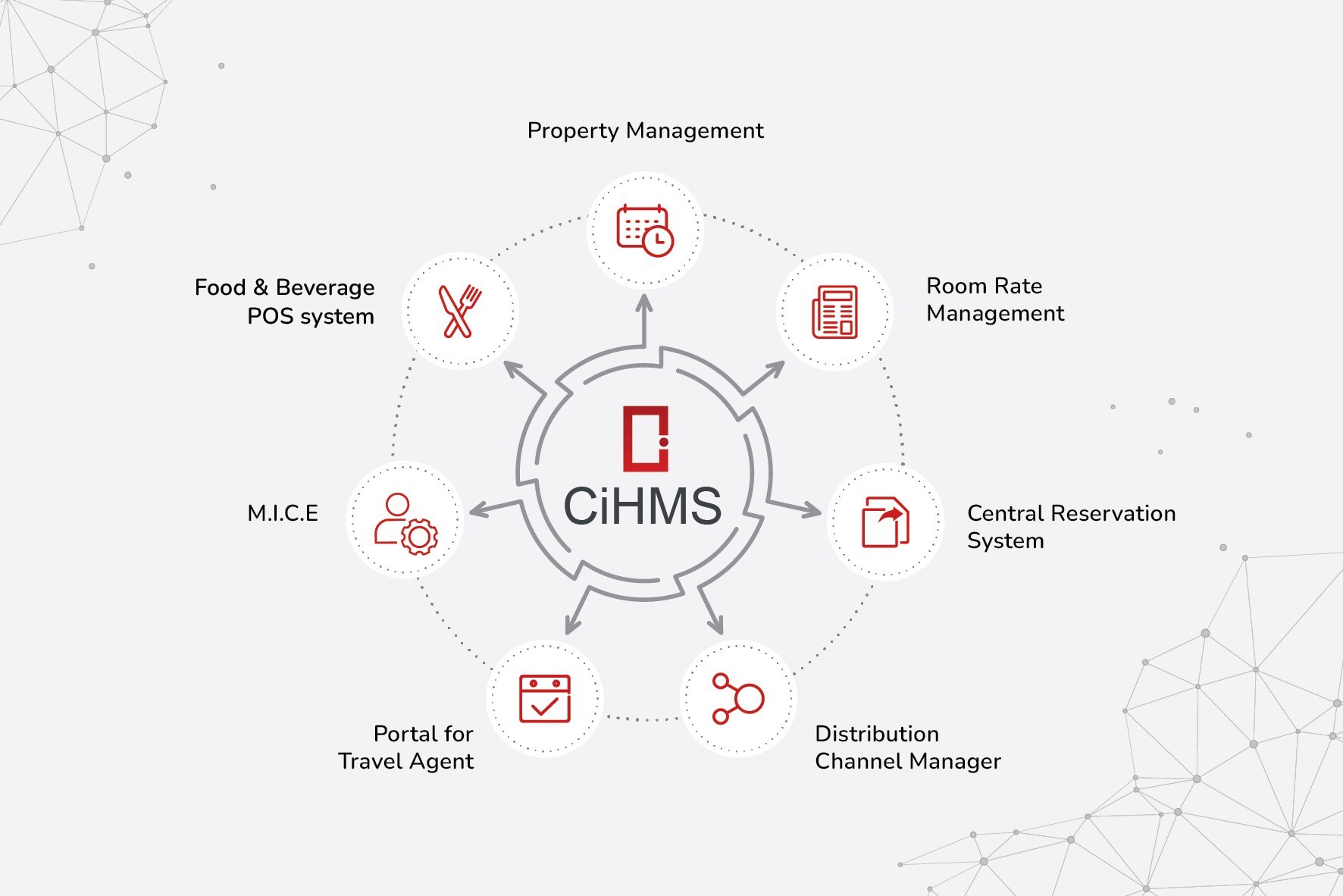 CiHMS is fully equipped to optimize and manage all your business operations seamlessly, with real-time synchronization throughout the system from your front desk to maintenance and housekeeping right on your staff's mobile devices. Multidimensional and multimedia integrations along with facial recognition technology, OCR technology, or QRMenu – the future of FnB boosts hotels' performances while limiting physical interaction between customers and hotel employees to a minimum, ensuring customers feel safe and secured in this sensitive time of COVID-19 outbreaks.
The latest feature – MICE connects the reservation system banquet department to organize meetings, incentives, conferences, and exhibitions, enabling hotels to centralize all these functionalities on just one single platform.
The hospitality management solution CiHMS is always up-to-date with the latest technology, ensuring Meliá meets operations and business' constantly changing needs. In addition, CiHMS is extremely safe, highly reliable and secured, and is certified with PCI/DSS level 3. VinHMS was the first member of HTNG – Hotel Technology Next Generation Association in Vietnam.
Up to now, VinHMS has successfully implemented the hospitality management solution CiHMS for 40+ hotels domestically, including Vinpearl, Naturekey, Andochine, and more. Moreover, other digital transformation solutions such as CiAMS – Asset Management Solutions, CiTravel – Hotels Management solution for SMEs have been deployed simultaneously for varied clients across the nation.
"All digital transformation solutions provided by VinHMS aim for breakthroughs and feasibilities, striving to help Vietnam enterprises close up the technology gap and compete with the international businesses," said Mr. Hoang Nguyen, CEO of VinHMS.
"Although the recent COVID-19 pandemic made a huge impact on the hospitality overall, it was a perfect time for the industry to kick-start their digital transformation journey, to ease out the operations expenses, boost up your room occupancy, revenue as well as customer experience," he added.
VinHMS is a technology company with talented engineers and dedicated business experts specializing in high-quality technology solutions and services to help businesses achieve their strategic goals with optimized resources. VinHMS currently provides various operations management solutions, such as CiHMS – a platform that manages all operational needs of hotels & hotel chains, CiTravel – a complete hotel management system for small hotels, CiAMS – asset management solutions for enterprises, and more.