How the Cluster General Manager of Meliá Vinpearl Phu Quoc, Mario Caballero, is redefining purpose-driven principles that set a new position for one of the largest resorts in Vietnam.
In comparison to other destinations in Vietnam, Phu Quoc holds a competitive advantage with its policy of visa exemption for international tourists and is less affected by tourism seasonality. The tourism sector in the island, however, has recently experienced stagnation due to the economic downturn and constraints on travel expenses.
Kien Giang Province, investors and international resort brands, has been actively seeking strategies to boost and invigorate tourism. Among these, Meliá Vinpearl Phu Quoc is one of the pioneers in successfully operating weekly charter flights to the island until April, 2024.  In early November, the resort had more than 1,000 guests daily, reaching up to 2,000 during peak times. These guests, from the Czech Republic, stayed for a minimum stay of seven nights, marking the first time Phu Quoc received an unscheduled flight directly from this nation.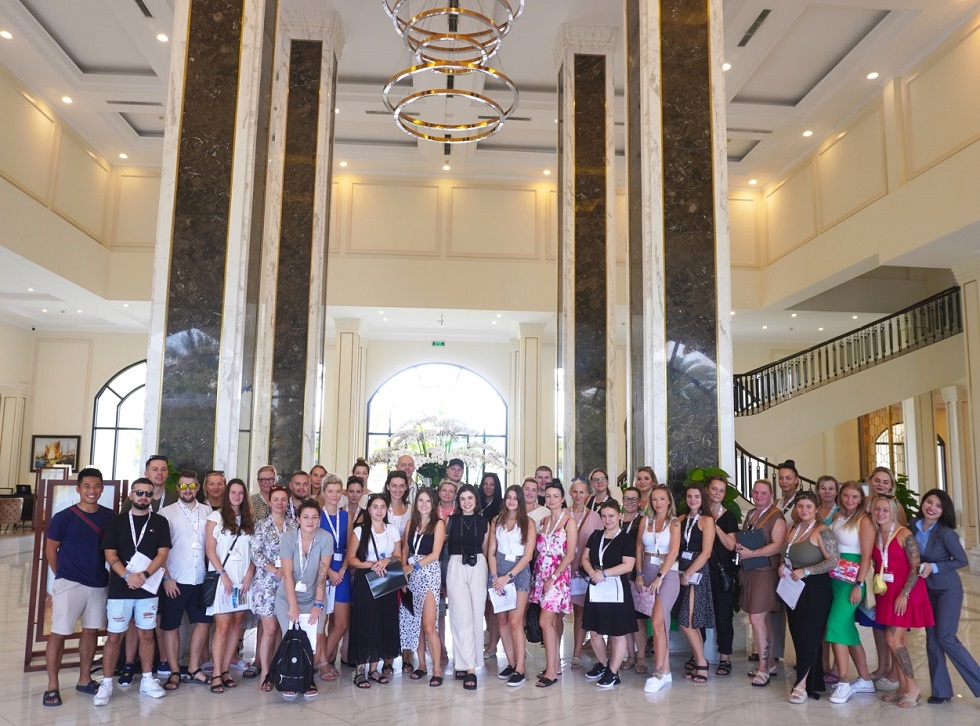 The inner workings of the best luxury villa resort, which has been recognized by 2023 World Luxury Hotel Awards, require meticulous planning and a passion for putting the guests first. Sure, this may make it look easy on the surface, but behind the scenes, there is a mountain of commitment. A dedicated team is working round the clock to ensure that each guest has a memorable stay.
Meliá Vinpearl Phu Quoc's Cluster General Manager, Mario Caballero, a veteran of the industry who has served for over a decade at Meliá Hotels International, leads this charge. During this interview, he provides valuable insights into how guest satisfaction can shape a hospitality organization's reputation and its importance in the long-term development of the resort.
What aspects of managing at Meliá Vinpearl Phu Quoc resonate most with your passion?
For the service, understanding the diverse needs of our guests is pivotal. Together with my passionate team, we tailor our services and amenities appropriately, catering to all age groups, cultures, and special requirements.
Our resort has recently become a hotspot for international visitors arriving on weekly charter flights. To guarantee their satisfaction, for example, we have organized airport transfers and digitized all our services, menus, and maps for easy smartphone access, providing guests with instant information at their fingertips.
Can you share with us some outstanding features that Meliá Vinpearl Phu Quoc has to set it apart from other resorts?
In the first three quarters of 2023, Meliá Vinpearl Phu Quoc has been honored as the "Best Luxury Villa Resort – Global" and "Best Luxury Family Resort in Asia" by prestigious World Luxury Awards. With outstanding achievements, our resort is a favorite for travelers—both business and leisure—looking for a more inspiring escape, dedicated to relaxation and enjoyment.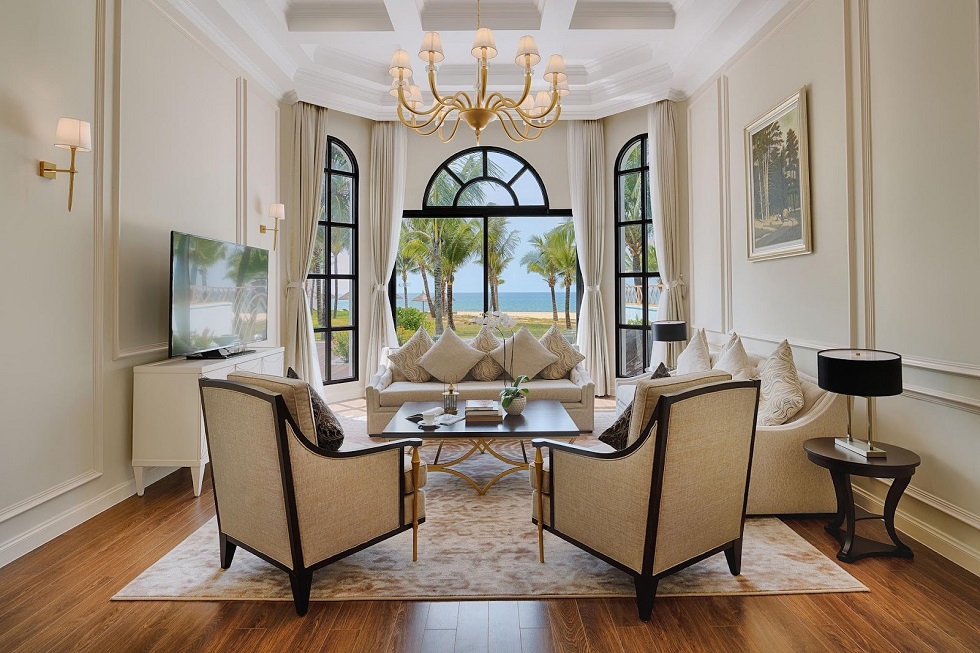 Following our recent rebrand, Meliá has thoughtfully introduced a host of refreshing changes to the resort, including a commitment to service quality upgrade. With the essence of Spanish hospitality, "Soul Matters" is at the heart of everything we do. This philosophy binds us as a team, fostering strong connections and guiding our daily interactions with guests. The well-trained team members are always thoughtful to the needs of our guests.
One who comes to Meliá Vinpearl Phu Quoc is welcomed with smiles as if he/she is a family member. The sweet fruits of success all come from the efforts of the team, and these caring acts may touch the hearts of our guests.
What other remarkable aspects of the property would you like to bring to the attention of guests?
Nestled by one of the most pristine beaches in the world, Bai Dai, the resort is intertwined with towering coconut trees, lakes and ocean. Our 522 neoclassical villas feature private pools and spacious living areas.
We offer beach-front three-bedroom villas designed to evoke the charm of island life. Surrounded by extensive gardens, we also have BBQ areas and engaging activities for children at Kidsdom. Meanwhile, guests can enjoy the best of all-inclusive offers, with a range of experiences and unlimited culinary journeys. For added excitement, afternoon tea or poolside relaxation with a floating tray are available for guests to enjoy.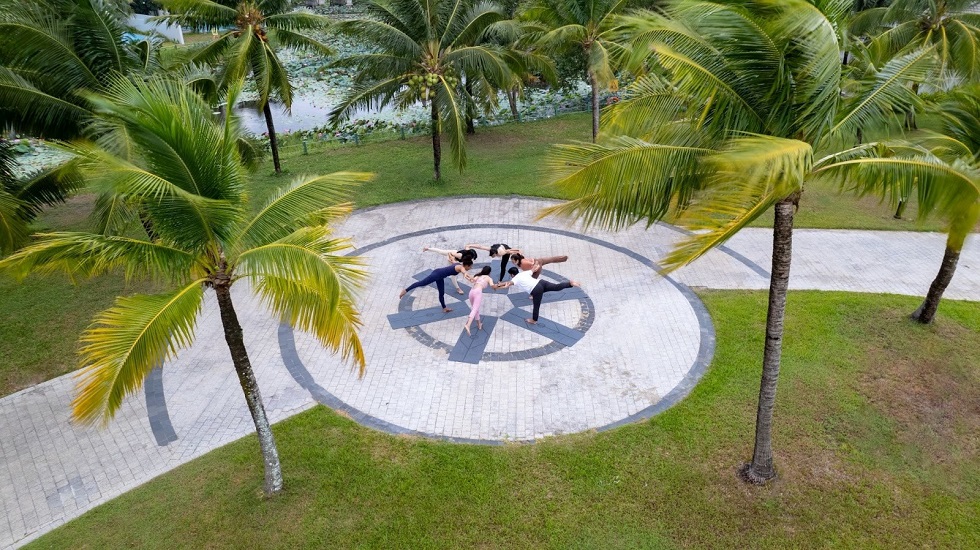 Our resort is within easy reach of local attractions. You can hop on the resort shuttle bus to Grand World Phu Quoc, which has a popular "The Quintessence of Vietnam" show. For those seeking adventure, let's explore VinWonders Phu Quoc, the largest theme park in Vietnam, or the wildlife conservation park Vinpearl Safari Phu Quoc.
The hospitality industry is responding to the growing demand for wellness. What is your viewpoint on wellness tourism, and how does Meliá Vinpearl Phu Quoc align with this trend?
An increasing number of visitors are now dedicating time to focus more on their mental and physical well-being. Hence, with the purpose of encouraging visitors to disconnect from their devices, we provide a range of health programs, including yoga sessions. The holiday can be further enhanced with a variety of our well-being offerings at YHI Spa. With nine treatment rooms, our spa has a diverse range of rejuvenating treatments, Vietnamese and Thai massages. Guests can access a jacuzzi and sauna while also maintaining fitness routines at our well-equipped gym.
What are some of the highlights that contribute to the remarkable dining experience at Melia Vinpearl Phu Quoc?
The cuisine also holds an intriguing story worth sharing. Our talented chefs always go to great lengths to offer guests a perfect dining experience. They source imported and locally fresh ingredients to create dishes rich in flavor and meticulous preparation.
Every meal here is a thrill with diffrent restaurants to choose between, so you'll never get bored such as Jarana – International buffet, Food Market – Western buffet; Casa Nostra – the specialty of Italy; Doki Doki – Japanese authenticity; Cape Nao – Mediterranean beach club, Elyx bar and 1982 Sports & Fun bar – the lounge bars, offering a selection of wine and spirits and delicious bites.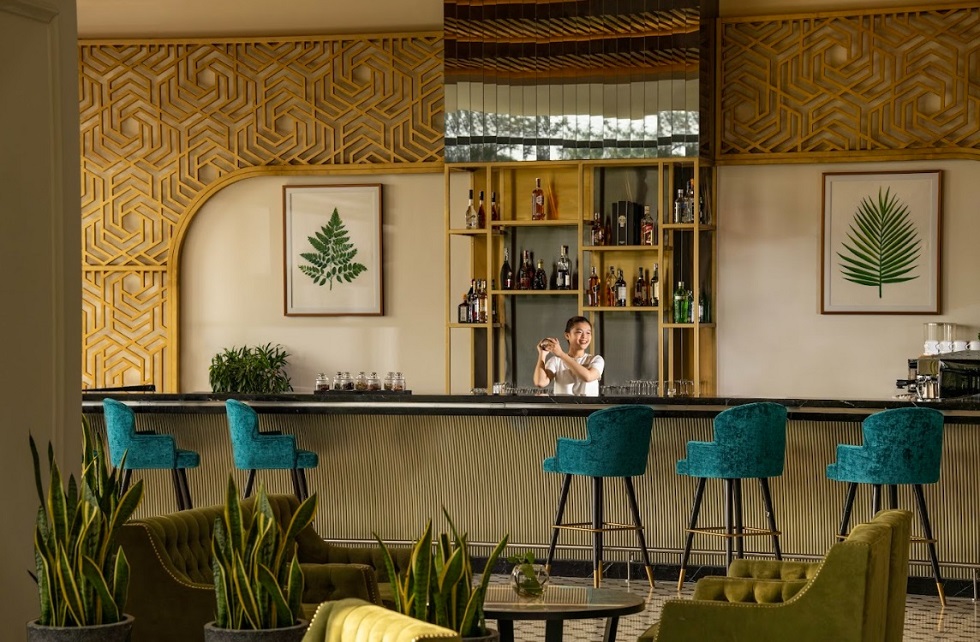 If you want to keep your healthy lifestyle during trips, we have the "Balance by Meliá" concept, showcasing specific amounts of fiber, calcium, omega-3, antioxidants, proteins or vegetable proteins. The dishes are also accompanied by icons showing whether it contains gluten or lactose, if it is spicy, or if it is suitable for vegetarians.
What can we expect next from the Meliá Vinpearl Phu Quoc team?
We are pushing the all-inclusive envelope to higher levels of service. The package includes unlimited gourmet dining, hot and cold snacks during the day, and an extensive drinks menu. Fun activities for all, wide-ranging leisure and entertainment options during the day and in the evening.
We also focus on launching The Level. This service offers special comforts in your room, priority attention in all hotel services, special welcome amenities, private areas and exceptional services from professional concierges.
What are your feelings about Vietnam tourism at this moment?
The fact that Vietnam has a wide array of natural landscapes, the four most prominent of which are culture, nature, cuisine and people. They act as key contributors to the development of cultural heritage tourism. Currently, as you can see, Meliá's latest rebranded 13 hotels and resorts can be found in close proximity to popular tourist attractions, ranging from the North to South.