The logistics industry has expanded rapidly with double-digit growth in recent years and become essentially important to Vietnam's social and economic development. In an interview with The Saigon Times, Mr. Le Thanh Vinh, general manager of Nhatviet Logistics, a logistics expert with 20 years of experience, shared his insights into the industry and how to minimize warehouse costs with logistics solutions. Excerpts: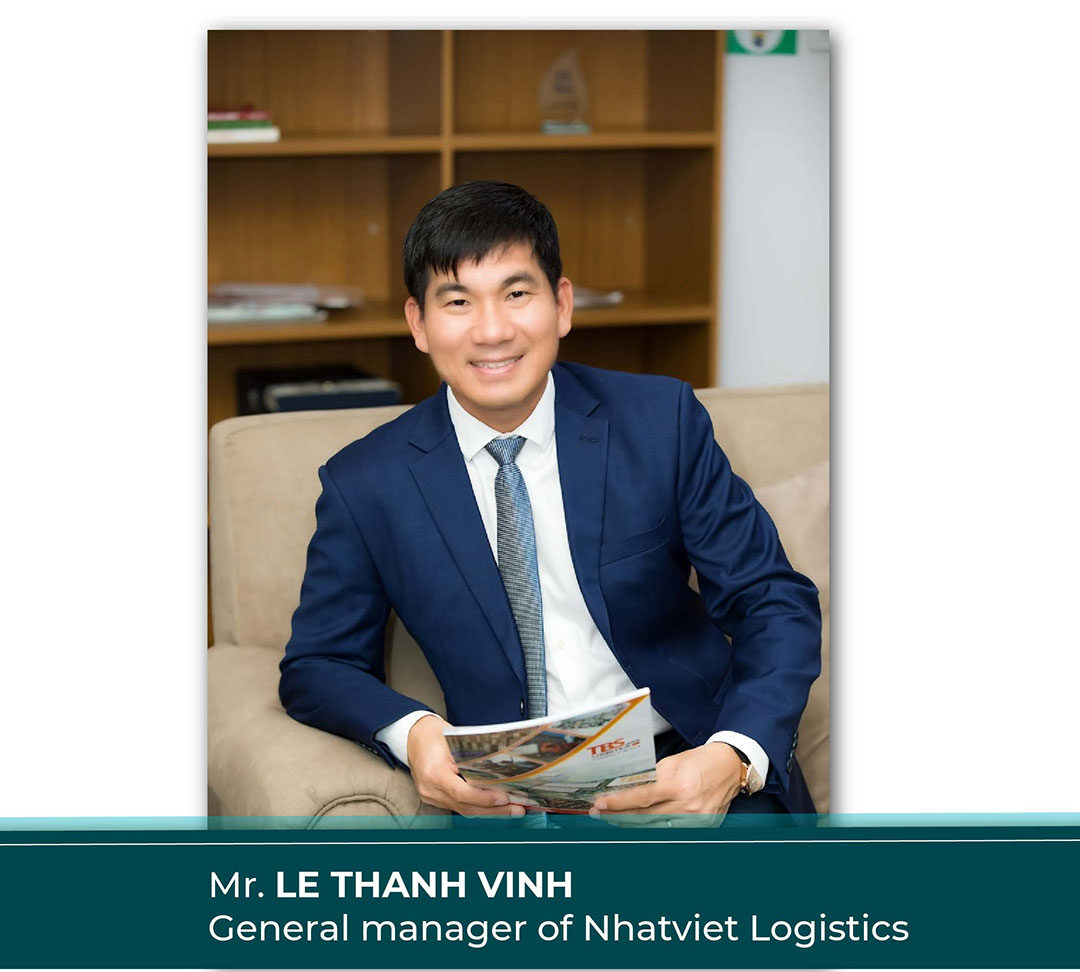 The Saigon Times: According to the 2021 figures from the World Bank, Vietnam was placed 64th among 160 countries in logistics growth, and it came 4th in the Southeast Asian region, after Singapore, Malaysia and Thailand. Would you like to give your opinion about this?
Vietnam's logistics industry has shown its potential for years, as I see it. The experts' recent assessments and rankings are based on actual research, which has underlined the bright prospects of the logistics industry in Vietnam at present and in the future.
Why has Vietnam become a top destination for foreign manufacturing companies?
A country with social, economic and political uncertainties will scare away visitors regardless of how beautiful it is, not to mention investors. Thus, foreign investors flocking to Vietnam result from the country's efforts to maintain social stability and develop policies that attract foreign investment.
I believe that the country will see more investment in the coming time as Vietnam has reached out to the world, with many free trade agreements having been signed over the past few years, especially the European Union–Vietnam Free Trade Agreement.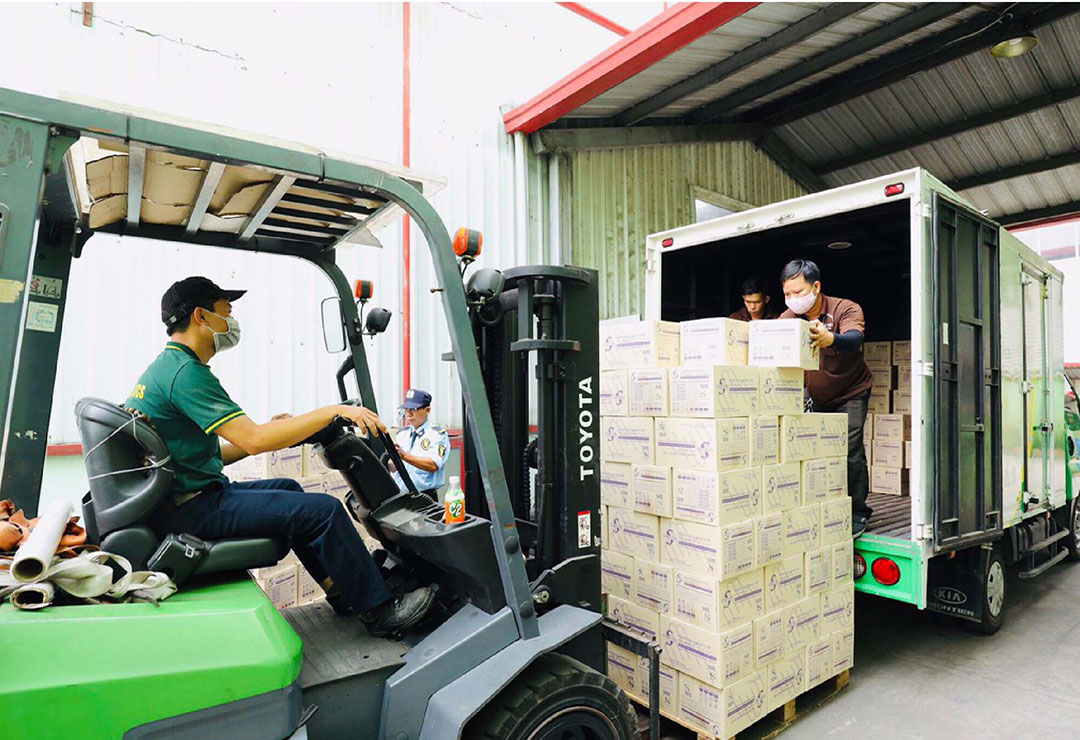 The Government's success in attracting foreign investment in various fields has accelerated the growth of the logistics industry and thus leading to warehouses in high demand. What should logistics businesses do to resolve this matter?
The industry has witnessed rapid growth in recent years, ranging from 13% to 15% a year, making it a critical service industry that promotes regional linkage and national socio-economic development. This, again, shows the bright outlook of the industry and woos foreign enterprises into investing in infrastructures, human resources and the digital transformation in operational management. Of which, human resources and the digital transformation play a critical role in improving connectivity and achieving sustainable development.
However, statistics show that most local logistics companies are small- and medium-sized, meaning their financial capacity, experience and resources are not as good as foreign-invested companies. As a result, nearly half the market share belongs to FDI companies, though they only account for about 10% of the total number of logistics firms.
Thus, authorities should work out policies to help local firms and the industry expand sustainably.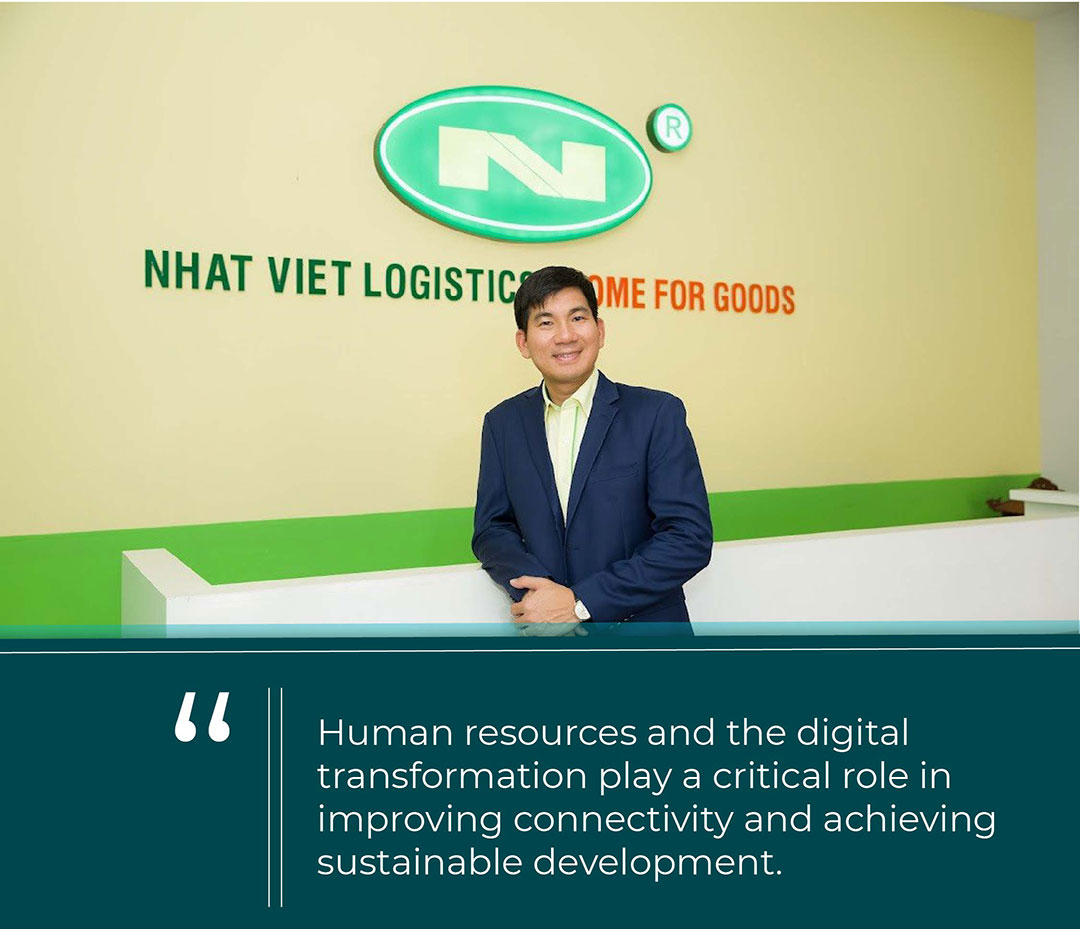 As the sharing economy has grown strongly over the past few years, and the shared warehouses have been increasingly popular in the market, what are the benefits of this service?
With over 20 years in the industry and 16 years working at Nhatviet Logistics, I have seen what benefits and values a shared warehouse brings to clients. It has been a logistics solution for small- and medium-sized enterprises (SMEs) and turned us into their logistics department. We help clients handle goods import and export procedures, storage, packaging, delivery, and goods arrangement and management.
Meanwhile, the service enables users to flexibly change the rental area to suit the quantity of goods and thus minimize warehouse rental costs.
With 16 years in operation, Nhatviet Logistics has expanded its networking and can provide businesses in many provinces with its services. Besides, our fleet of varied trucks can help clients deliver their commodities to consumers as fast as possible.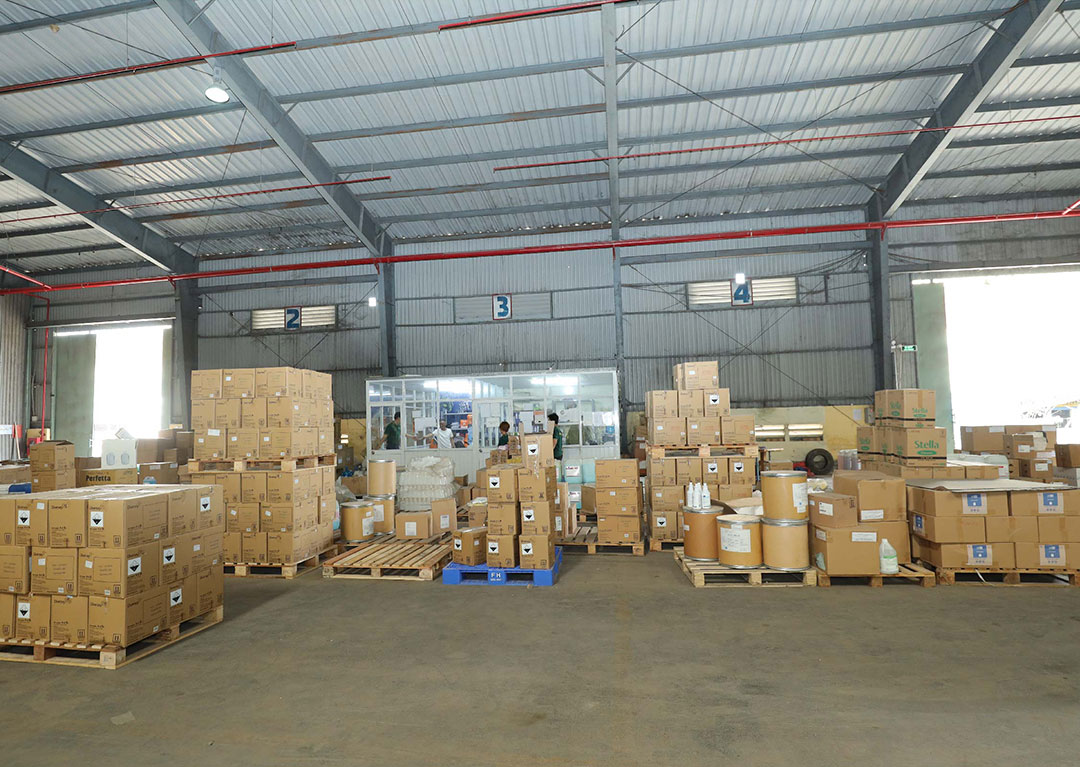 Among those benefits, cost saving would attract businesses' attention the most, especially SMEs. Could you be more specific about this?
For example, if you rent a 300-square-meter warehouse and manage it by yourself, it will averagely cost around US$5 per square meter. Besides, you will have to hire two security guards, a warehouse keeper and a warehouse accountant and pay water and electricity bills, environmental costs, management fees, and so on. Thus, you will end up spending a big sum of money on those costs.
Meanwhile, our services will help you cut down on around 30% to 40% of the costs. All you have to do is promote sales and boost revenues. And we will help you take care of the rest. In addition, we commit to taking full responsibility for clients' losses or damages of goods if we are at fault.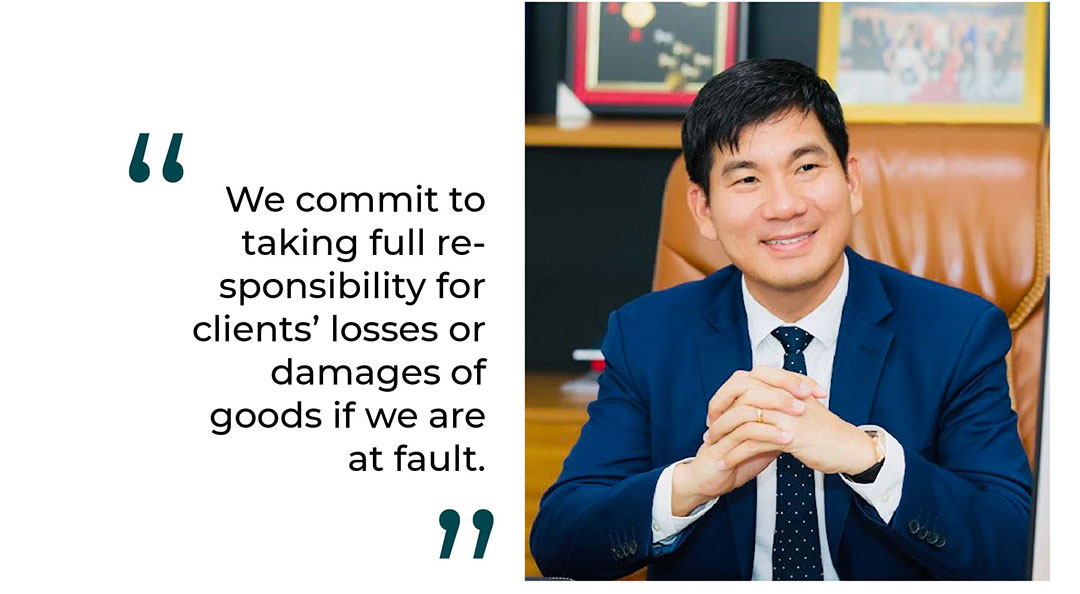 What are the drawbacks of shared warehouses?
With all those years of experience and understanding of the market and the product value, I still cannot figure out its disadvantages. This may be the reason why Nhatviet Logistics's services have won customer trust for 16 years of its operation.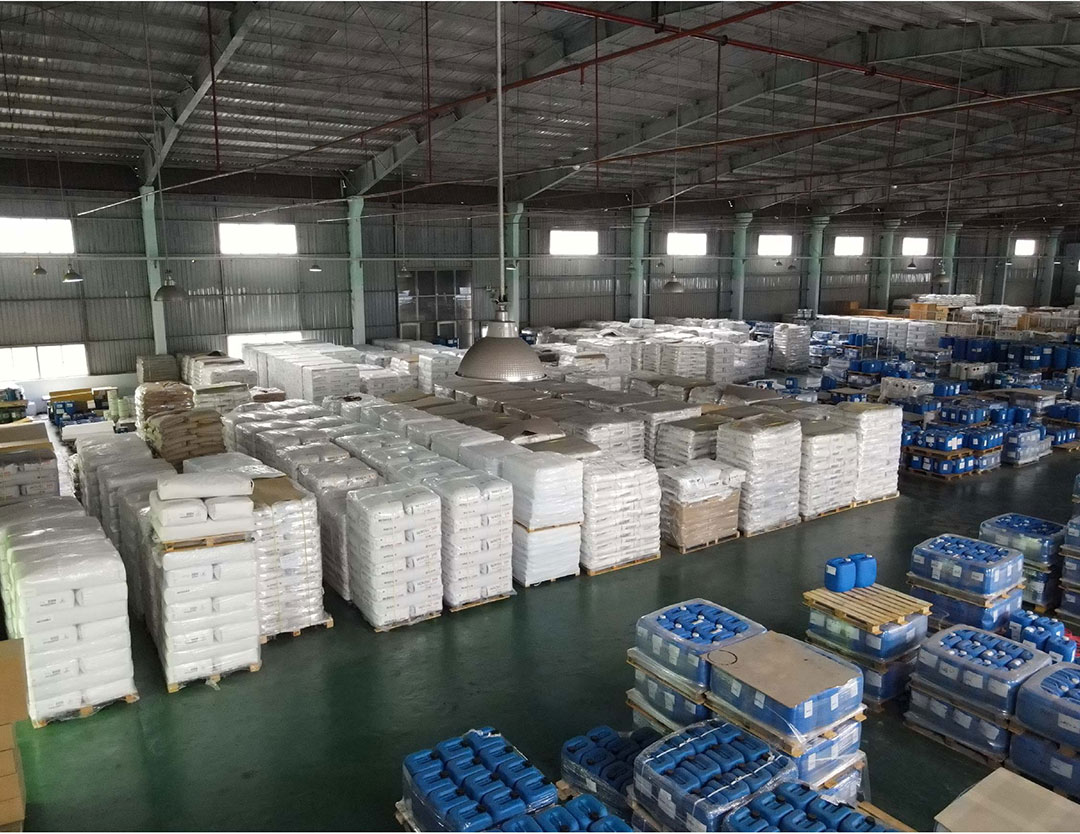 What warehouse leasing products do investors and logistics firms focus on at present?
In my opinion, there are very few investors who work in the logistics industry at the moment. Most of them buy properties to build and lease out warehouses and factories. With the recent fast-expanding growth of the industrial real estate segment, more and more investments are forecast to be poured into it.
However, some of those properties may not be able to find a leasee anytime soon as it depends on various factors. As for Nhatviet Logistics, we offer various logistics solutions, ranging from leasing warehouses based on area and weight to cubic meters of goods, meaning that the costs will be calculated on either weight or quantity of goods. In addition, we also provide clients with large warehouses and let them manage the properties upon request.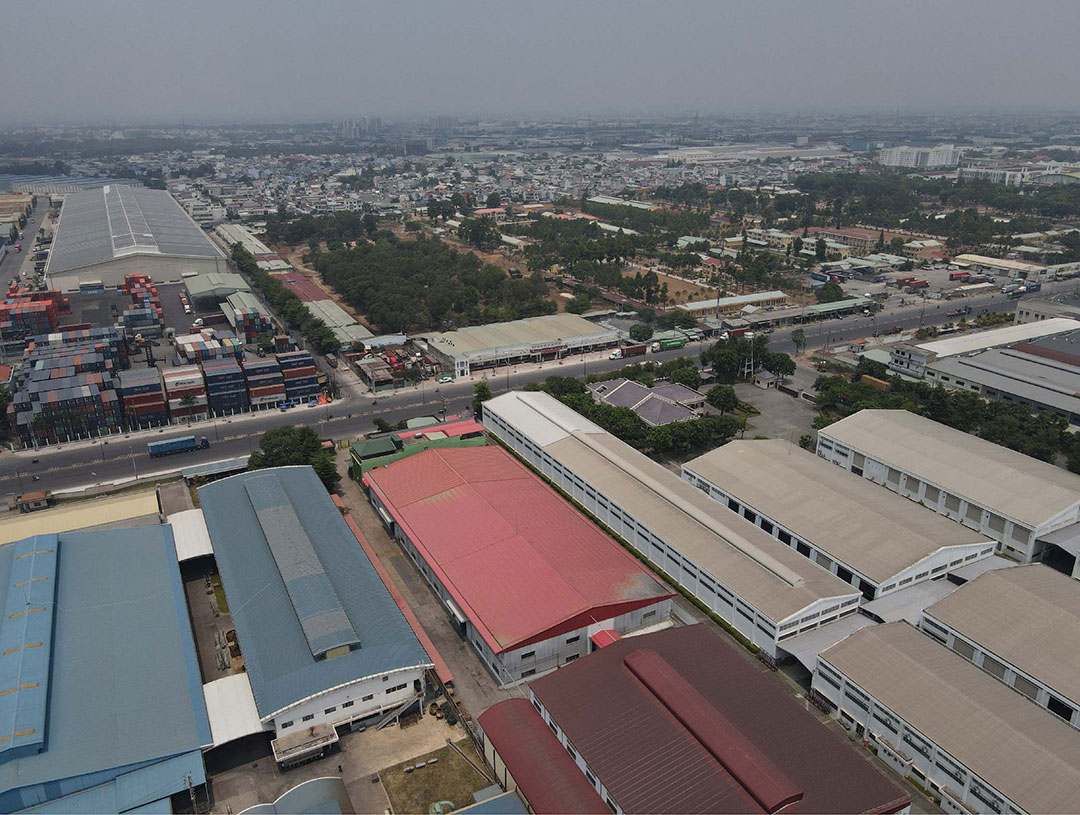 Could you explain the reason why Nhatviet Logistics has chosen shared warehouses as the company's product strategy for the coming times?
Nhatviet Logistics have provided shared warehouses, along with other warehousing services, for 16 years, and we have always strived to carry out our missions to provide logistics solutions. We are planning to develop our services in ways that diversify our clients, reaching out to households, individuals and retailers.
As warehouses are in high demand, the industrial real estate segment is growing rapidly with various products such as warehouses and cold storage warehouses. In your opinion, what kinds of warehouses would outvalue others?
With quite a long time working in this field, I must say that never before has the logistics industry received much attention, with the government, authorities and universities putting it as a discipline in recent years. Hence, there must be something special about the industry so that it could become a spotlight among others.
In regard to your question, Nhatviet Logistics is striving to be able to provide all kinds of warehouses. To me, every logistics solution has its own value, as long as it can meet the market demand and satisfy clients' needs.