Plastic waste segregation at source and collection play a critical role in bringing plastic back to serve business activities, and more broadly, promoting the Circular Economy model in Vietnam. Collecting and processing more plastic waste than packaging sold in the market is also a commitment that Unilever needs to achieve by 2025.
For a waste-free world
Vietnam is in the top 10 countries responsible for about 13 million tons of plastic waste discharged into the ocean each year. However, banning the plastic use is not the solution as plastic is an optimal material for packaging and transportation as well as other activities in our daily life and economy while emitting less greenhouse gases than other materials.
The key point is that too much plastic exists in the environment – on land and in the ocean, and we need to turn plastic waste into a renewable resource through bringing plastic back to the circular economy via segregation at source and collection.
Acknowledging that, as a leading multi-national company in consumer goods, Unilever Vietnam sets out its ambitious target for plastic waste collection. "Along our sustainable development journey, Unilever pays special attention to the goal of building a waste-free world through strong commitments in plastic waste management. We will collect and process more than we sell by 2025," said a Unilever Vietnam representative.
In-community and informal waste collection models
Plastic waste segregation and collection can only express its real strength thanks to not only Government's direction and support, the coordination of businesses and organizations, but also the community's awareness and action.
Understanding this, Unilever started its plastic waste management journey in Vietnam with the in-community plastic waste segregation at source and collection model through waste-for-gift green days, initiated in Hanoi. This model also helps to raise awareness and establish good habits about waste segregation at source for more than 41,400 households, 32 schools with more than 15,000 students.
According to the United Nations Development Program (UNDP), it is estimated that more than 30% of waste in Vietnam is collected through informal channels. Therefore, the informal waste collector workforce plays an important role in the plastic waste segregation and collection system that Unilever Vietnam has been driving.
Therefore, Unilever Vietnam, along with the partner VietCycle, has pioneered to implement "The Plastic Reborn" program to deploy the informal plastic waste segregation and collection channel – informal waste collectors.
This program aims at plastic waste segregation at source and collection to promote the Circular Economy while improving working condition, occupational safety, health and life for informal workers – mainly women in the value chain.
This initiative has successfully built a collection system in Hanoi through recruiting and building on-street collection agents, large collection stations, and a labour network of more than 1,200 informal waste collectors.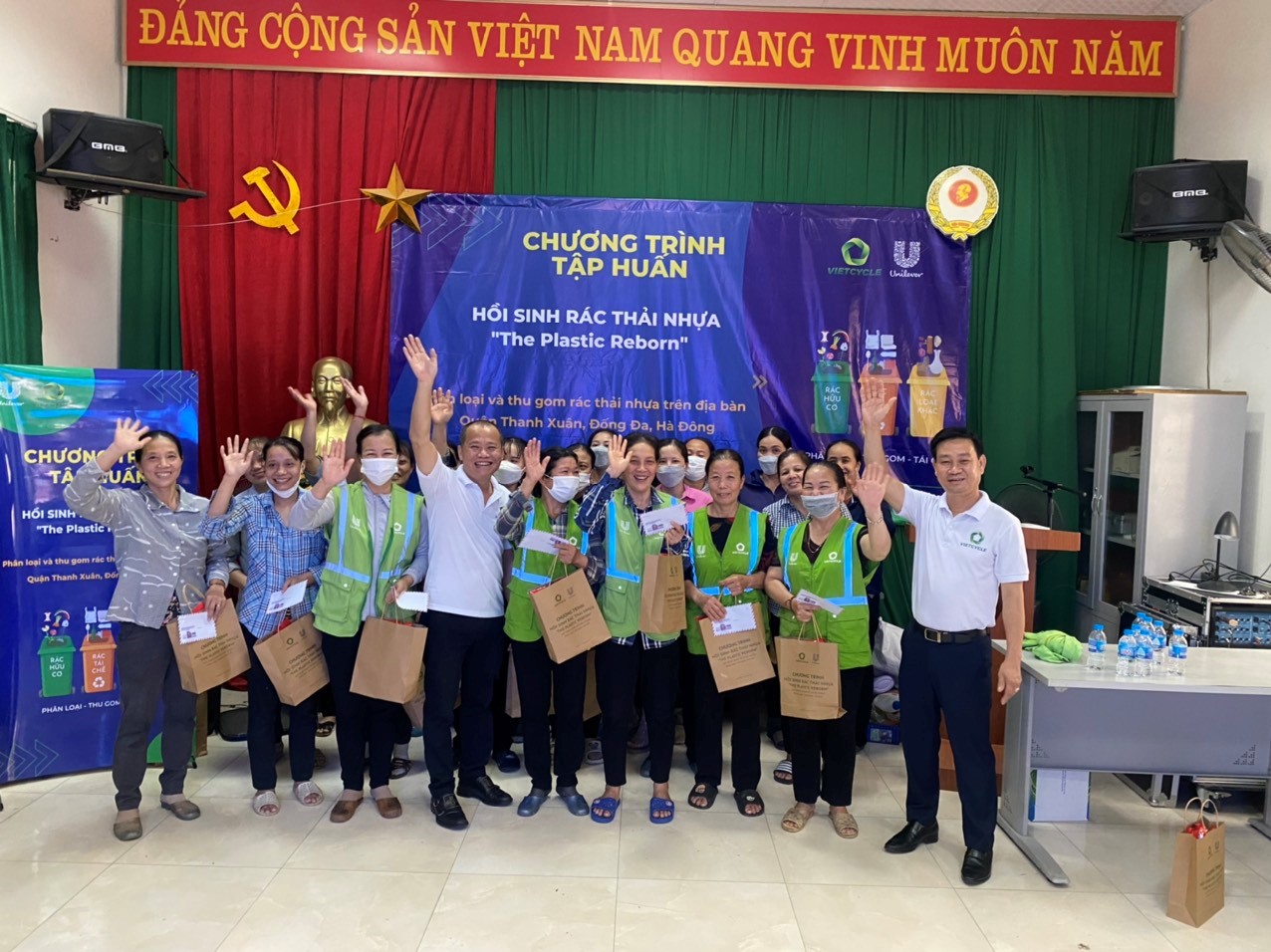 Additionally, the program has implemented training and communication activities to collection associations, collection stations and informal waste collectors, helping them with information about hygienic condition, labor safety, and protective equipment for the plastic waste collection process. This supports to improve health and living condition for the collectors.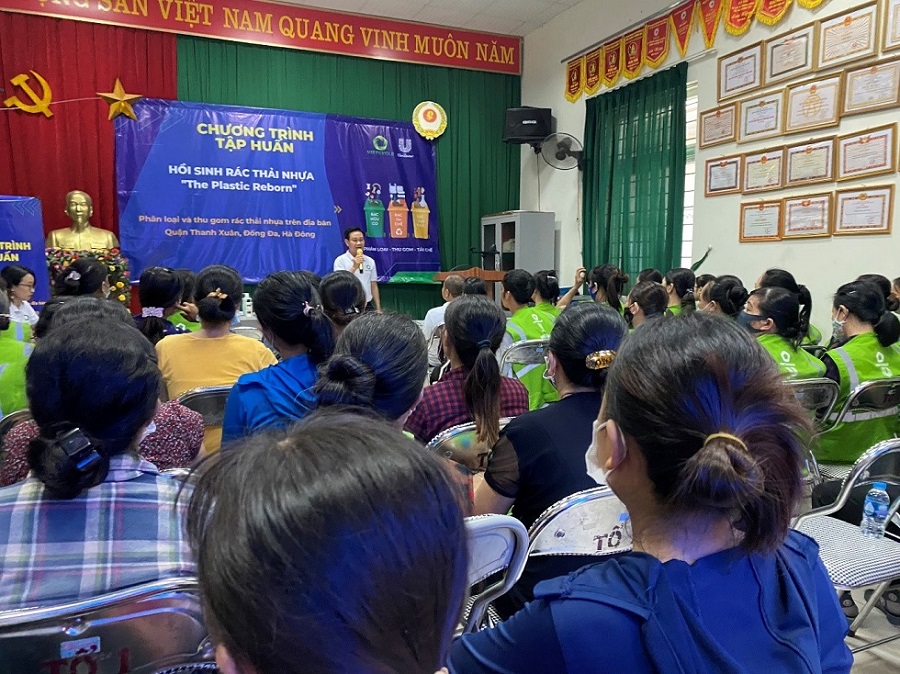 Up to now, these two segregation and collection models from Unilever Vietnam have sorted at source and collected more than 12,000 tons of plastic waste, building a firm foundation for the business to fulfill its goal of collecting and processing more plastic waste than packaging amount sold by 2025.