Mondelez Kinh Do has had a strong performance in consumer engagement in the first half of 2023 despite the economic slowdown. The company has achieved significant milestones in product innovation, marketing campaigns, and new product launches, solidifying its position as one of the market leaders. Sameer Yadav, marketing director of Mondelez Kinh Do Vietnam, shared with us their success story.
Can you share some of the highlighted achievements in the first half of the year?
Mondelez Kinh Do has over the years achieved outstanding performance in Vietnam which is one of the largest and fastest-growing markets for Mondelēz in Southeast Asia. We have been ranked first in terms of both value and volume share in the biscuit category in Vietnam for the last eight quarters and Mondelez Kinh Do has been honored among the top 50 outstanding FDI enterprises for its significant contribution to Vietnam's economy (*).
We have strong brands that stay firmly at leading positions in the market. One of those is Cosy having been ranked first in terms of Volume Share in the Biscuit category in Total Vietnam (including Traditional Trade, Semi-retailer, and Modern Trade channels) for 24 consecutive months. (**)

We've won a number of prestigious marketing awards, including the MMA Award and APAC Effies for our iconic "Kinh Do Tet – Shop of Hope" and "Kinh Do Mooncakes – Keeping Stories Alive" marketing campaigns. These awards recognize our deep understanding of consumers, sustained investments, and the rigor of our brand teams behind the initiatives.
How have consumer preferences changed and the way Mondelez Kinh Do responds to lead the changes?
In our observation, consumers are making choices in the short term with the tendency to go after promotions and consider the value of the products that they buy.
We are responding to the change by three things:
First, we continue to focus and invest in our core brands like Cosy, Oreo, Solite, and AFC… Staying true to the core is important because consumers will go for brands they trust and love.
Second, we continue with a big push on distribution across the country.
And third, we relook at our price pack architecture to have a proper pricing and discounting strategy in place, whether for in-home consumption, immediate consumption, or on-the-go consumption.
How has Mondelez Kinh Do's marketing strategy contributed to its market leadership?
As we continue to grow and thrive, our constant endeavor is to keep consumers at the heart of everything we do and make our brands distinctive and memorable. By deeply knowing and connecting with our consumers, we have developed innovative products that cater to their preferences. The emphasis on consumer-centric marketing has also helped create an emotional bond between the brand and consumers.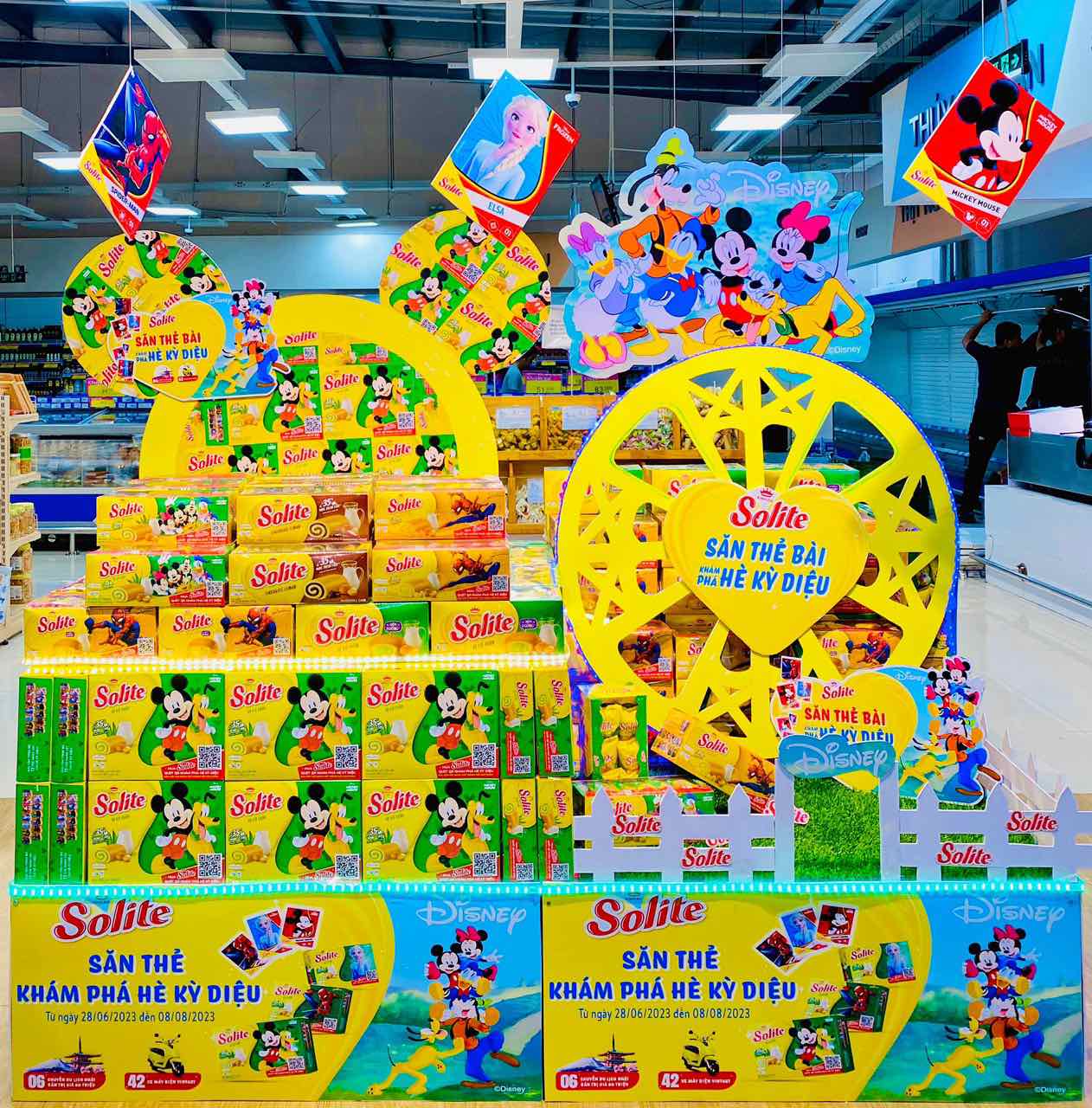 We are a consumer-driven, marketing-driven organization which means we do invest a lot into brand building. So first and foremost we are investing a lot into sharpening our brand propositions and coming closer to the consumers and staying relevant to their needs.
Kinh Do, for example, is one of our most powerful brands with a brand promise of "Keeping your stories alive" with moon cakes. And we will continue to invest in that. The more and more work we do on Kinh Do and consumers, we realize that while Vietnamese consumers want to be part of the global world, they still are very much attached to their roots. And they try to keep it alive in various ways, through traditions, and customs. Those are what Kinh Do stands for.
Can you share some notable product innovations Mondelez Kinh Do has achieved so far?
We have successfully introduced many notable products to the market this year. One of the most successful initiatives of this year has been the Oreo Blackpink. Consumers were very excited about the partnership and gave us a big yes both on the core Oreo sandwich biscuits and on the Oreo Pie as well.
We've also launched Cosy Number One campaign, which celebrates the No.1 spirit in each of us. The campaign which gives a meaningful message of encouragement to those in doubt has received positive responses from consumers.
LU Choco Lava which is the premium chocolate has been crafted with a lot of love. We are working consciously to drive premiumization in our portfolio and LU will now not only provide great gifting assortment packs but also cater to the everyday indulgence needs of our consumers.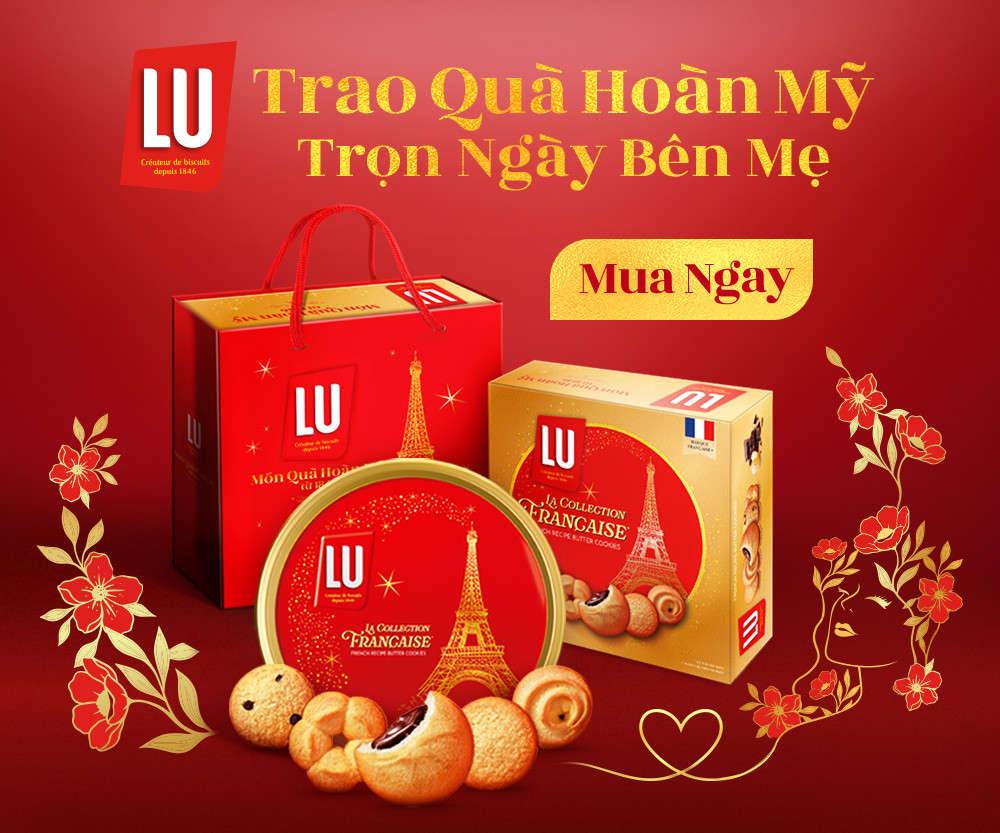 And last but not least are two very interesting launches for this summer. One is the Solite Disney Collection 2023 specially designed with Disney's famous characters such as Mickey Mouse and Friends, Frozen, and Spider-Man. The other is the Cosy 2-in-1 Wafer which gives a very cooling effect like a strawberry smoothie and is expected to be the next big hit this summer.
What can consumers expect from Mondelez Kinh Do in the coming months?
We are very confident about the future of Vietnam and the country's economic progress and we are continuing to invest in building our brand and business.
We are Global Snacking leaders and based on our track record, Mondelez Kinh Do is expected to continue driving innovation in its product offerings, capitalizing on emerging and future trends, and expanding its market presence.
Additionally, we will continue to develop engaging marketing campaigns that foster stronger connections with consumers and expand our market presence. With our commitment to excellence and understanding of market trends, Mondelez Kinh Do is poised to deliver more exciting developments in the months to come.
(*) NielsenIQ: From Retail audit report in Total Vietnam (including Traditional Sales, Semi-Retailer, and Modern Trade channels) for Biscuit Category from October 2020 to September 2022.
(**) NielsenIQ: From Retail audit report in Total Vietnam (including Traditional Trade, Semi-retailer and Modern Trade channels) for Biscuit category from January 2021 to December 2022.