White sand, fresh air and best sunset view are what characterize Mui Nai Beach in Ha Tien City, Kien Giang Province
Mui Nai is a charming beach in Ha Tien City of Kien Giang Province in the Mekong Delta. The beach is only five kilometers from the heart of Ha Tien.
There is one thing about Mui Nai environmentally friendly minded travelers should know. That is the beach used to be full of garbage. Much efforts were expended to turn it into a clean and beautiful beach.
Aside from white sand and crystal-clear sea, Mui Nai has a pleasant climate all year round. Mui Nai is now a tourist spot offering tourists various forms of watersports, such as paragliding, jet-skiing, flying boat, and alpine coaster system.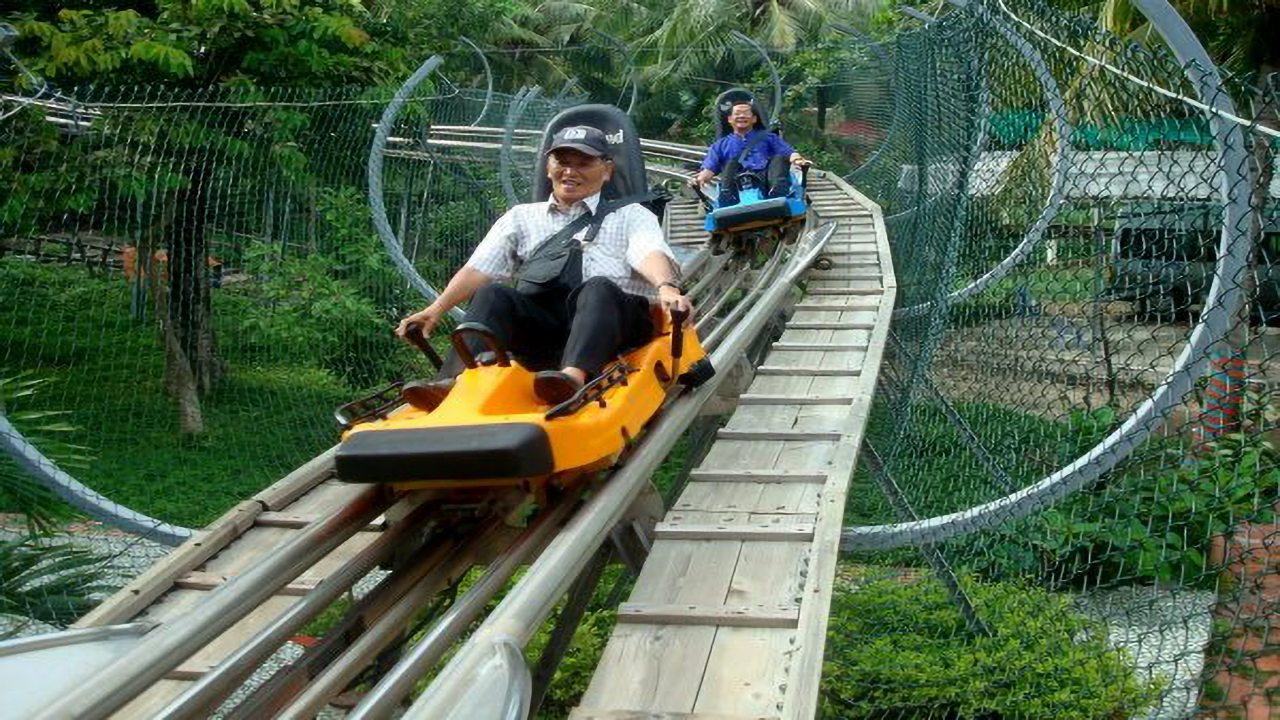 For visitors who want to enjoy the wonderful feeling of the sea, the beach is a perfect venue for watching sunset. As almost all the beaches in Vietnam are in the east, tourists can contemplate beautiful scenes of sunrise. Mui Nai is different. It is in the southwest and offers gorgeous view of sunset. It is arguably one of the beaches in Vietnam having the best sunset view. Sitting on the sand and watching the setting sun while hearing sounds of sea waves slapping will definitely allow one to get into peace of mind.
Mui Nai also has other places to discover. After swimming in the blue sea, playing sea sports and admiring sunset, visitors may explore a fishing village and a market nearby where they can watch local lifestyles and try local specialties.