Hanoi, January 10, 2022 — National Payment Corporation of Vietnam (NAPAS), in collaboration with two banks, NCB and Nam A, officially launched the online payment method using VietQR code on the National Public Service Portal. The implementation of this service aims to bring people a new convenient and simple payment method when paying for public services without having to go directly to agencies and administrative units.
Accordingly, people can access the address https://dichvucong.gov.vn/, select a payment profile and choose a payment method via NAPAS to scan VietQR code using mobile banking applications of banks. Payment by scanning VietQR code is done quickly, easily and anytime, anywhere around the clock, including holidays and Tet. The transaction limit is capped at less than VND200 million a transaction.
Upon the successful implementation with the first two banks, in the coming time, NAPAS will continue to deploy the service to all member banks that have participated in the Napas247 Quick Money Transfer service with VietQR code.
The successful implementation of VietQR code payment method for online payment transactions is an important step forward, promoting the potential of VietQR code application not only in money transfer transactions between individuals but also in transactions payment services for goods and services. This is an important foundation for NAPAS to continue to develop and expand payment methods with VietQR code in the future.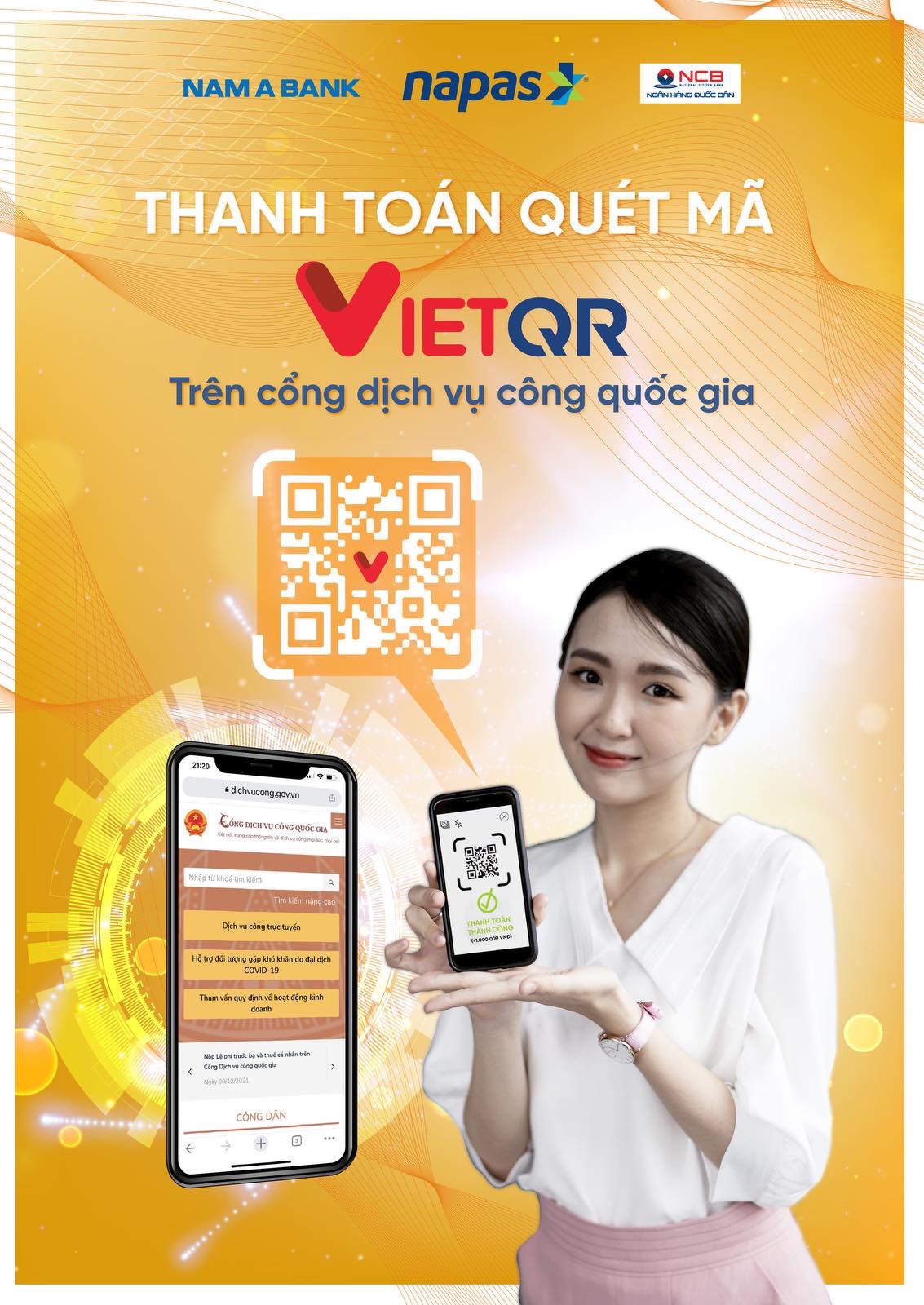 Mr. Nguyen Quang Minh, Deputy General Director in charge of product development of NAPAS, said: "Implementing level 4 online public service payment service for people and businesses is one of the key tasks assigned by the State Bank to Napas in recent years. Besides the traditional payment methods via card and bank account, Napas now adds a new payment method with VietQR code for people to choose the appropriate payment method on the National Public Service Portal. This online payment method at the National Public Service Portal not only saves time and resources for people, agencies and administrative units, but also is a contactless payment method, helping prevent the spread of diseases."
Currently, NAPAS has completed connecting payment infrastructure to 48 localities, 15 units being ministries, agencies, and public service providers to provide online payment services for five service groups on the National Public Service Portal. Including payment of social insurance premium, real estate tax, payment of traffic violation fines, advance of court fees and payment of fees and charges.
The National Public Service Portal was officially launched on December 9, 2019, to provide information about administrative procedures and online public services; support the implementation, monitoring and evaluation of the settlement of online public services, and receive and handle complaints and recommendations of individuals and organizations nationwide. In 2020, NAPAS was honored to receive a certificate of merit from the Government Office for its efforts in connecting and providing payment services on the National Public Service Portal.
Together with banks, NAPAS is always proactive in implementing new payment methods, contributing to the development of the national digital transformation plan towards a cashless society.