It is a great pity that travelers miss out on beautiful landscapes with green mountains and blue skies for different reasons. As a young travel lover, I believe in living a life to the fullest and building life experiences through travel. There is no time like the present, as the saying goes, so let's start a backpacking journey to the south of Vietnam.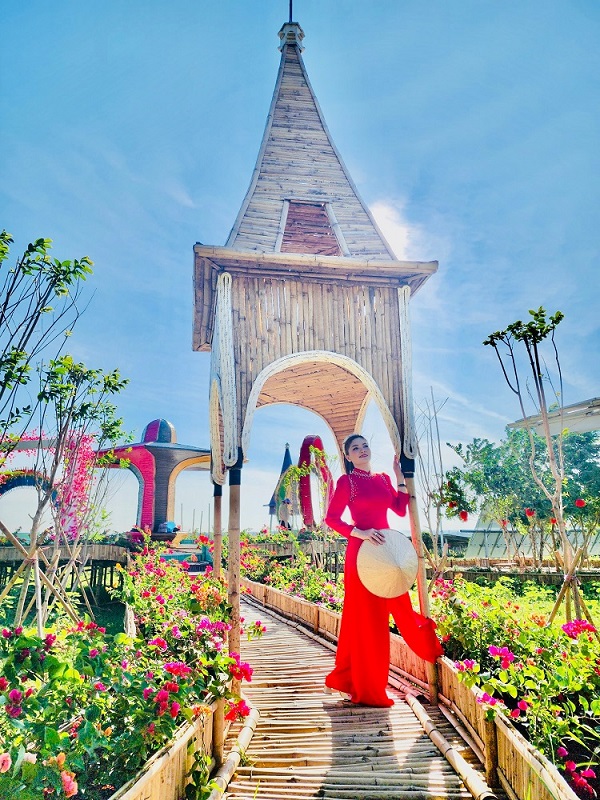 Majestic beauty that never fades
Setting foot on the An Hao Solar Power Tourist Farm, visitors will be in awe of the whole relaxing space opening up to their eyes. From the spring breeze drifting through green grass, colorful flowers, and stirring water surface of the Thien Canh Lake, to each solar panel gallantly capturing power from the sun, all combine perfectly together to create a marvelous rhythm for the new lunar year, and awaken "the aspiration of the southern region".
Any position on the tourist farm can afford a view of the vast, tranquil, and gentle fields stretching to the horizon, as well as the faraway villages under the spring sun. Moreover, celebrating the late Tet holiday in the hilly region near the southwest border is also an unforgettable experience.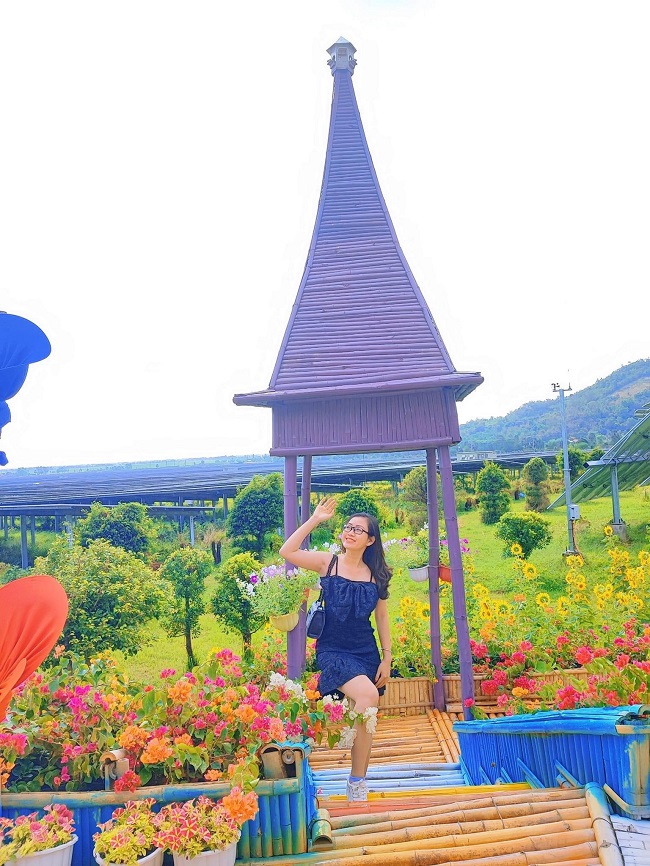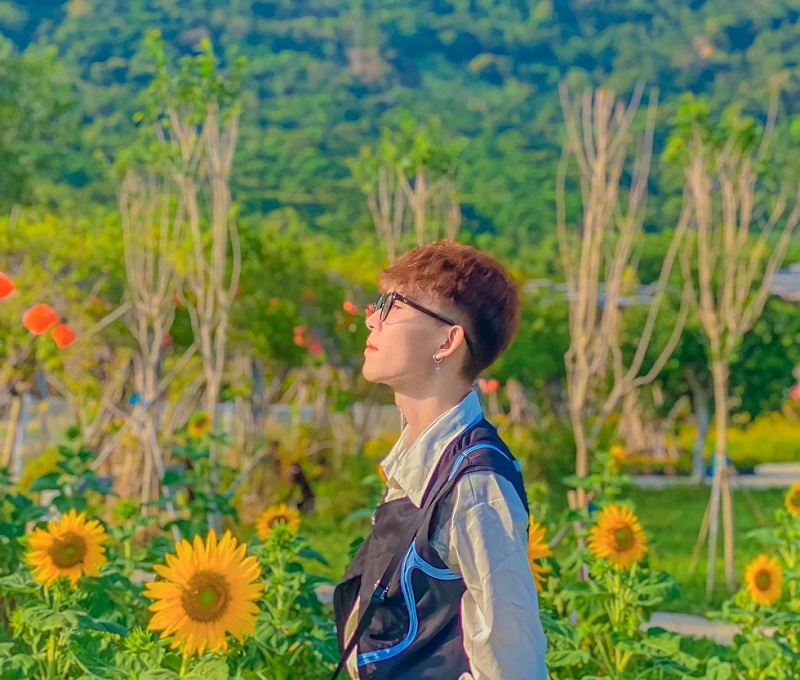 In the eyes of a Gen Z person like me (born between 1995 and 2012), the tourist attraction is characterized by not only beautiful landscapes in different timeframes of the day, layers of sunset clouds behind the mountain range but also the warm sunlight and moderately cool winds. The sunlight is usually strong enough to provide heat for the solar panels, while the spring breezes can cool off the weather at sunset.
A leader of the tourist site stated that the An Hao Solar Power Plant welcomed over 15,000 visitors during the Lunar New Year (Tet) holiday. This number of visitors was rather small in comparison with the capacity of the tourist area. As the traffic infrastructure has yet to be improved, many travelers find it difficult to visit this one-of-a-kind tourist attraction.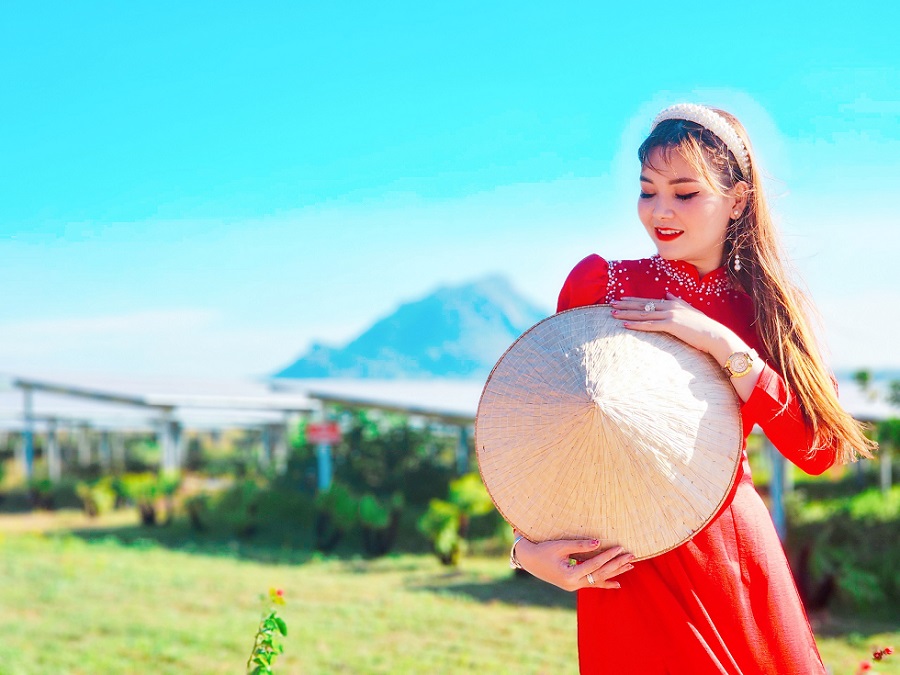 Many people are curious as to why investors devote themselves to building an area with perfect sunbeams in every corner.
If you spend time visiting this place and thinking hard about it, you will realize that the answer lies in the aspiration for the development of natural resources and clean energy in the southern region.
The sunlight seems more beautiful when shining onto hundreds of solar panels. The An Hao Solar Power Tourist Farm not only provides clean energy but also showcases the beauty of natural landscapes and human efforts in enhancing sustainable development.
Lean on the sun to go far! It motivates investors to focus on exploiting and fostering the potential of the sacred mountain range of Bay Nui. Every day we come to visit this place, each of us will see how the An Hao Solar Power Tourist Farm changes.