HCMC – The return of the Virtual Countdown Lights 2022 will mark a significant moment for all artists and fans, with never-before-seen performances for everyone to celebrate the start of a new year from their own home.
The Virtual Countdown Lights 2022 will bring together some of the most popular names in music, including Dong Nhi, a female artist who has been maintaining the heat throughout her 10-year career, and rapper Wowy, whose songs are well-known in the underground world.
The show will also feature two prominent female vocalists, Van Mai Huong and Vu Cat Tuong.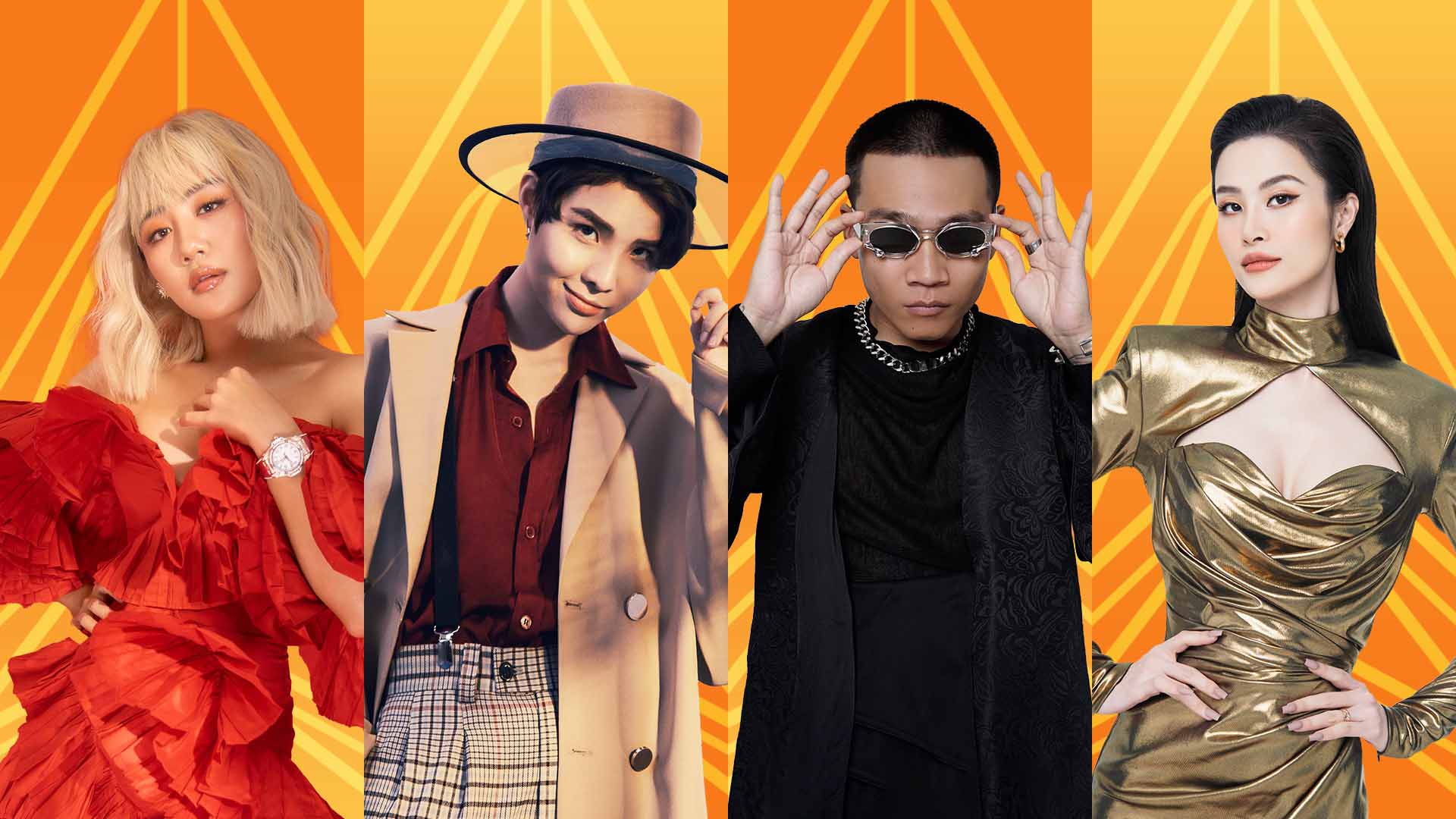 The Lights New Year Countdown was an annual iconic event that gathered thousands of people across Nguyen Hue Boulevard in District 1, HCMC, before the Covid-19 pandemic. The show was always crafted to match international standards and also broadcast live on television.
The event has remained one of the most anticipated in the city. The last offline event gathered approximately 70,000 people and was broadcast live on TV and online to millions of households.
This year, Capital Studio Media City and its partners decided to enhance last year's virtual setting with a strong message to unite audiences.
The Virtual Countdown Lights 2022 is one of the first music events to leverage a blend of traditional and virtual production techniques overarched with extended reality technology to create unparalleled performances never seen before.
The entire virtual landscape has been crafted by combining two iconic locations – Nguyen Hue Pedestrian Street and Ha Long Bay – interconnected by a clock tower. This will make up three stages with unique concepts that audiences can interact with.
The Virtual Countdown Lights 2022 will allow viewers to participate in the entire event with their loved ones from home while still enjoying the true spirit of celebration.
The show's design is inspired by a triangle, three lines that merge to symbolize how anything is surpassable together.
Inspired by the pyramid shape, the Virtual Countdown Lights magnifies this symbol of art and the power of consensus by merging three layers of meaning: Reset – Restart – Unite, representing the idea of "Every cloud has a silver lining".
At the Virtual Countdown Lights 2022, music will be a remedy to heal and nurture everyone's spirits after a year of fatigue and insecurity.
The event will be broadcast live on YouTube, the Facebook fanpage of Billboard Vietnam, and the VieON app on December 31, 2021, starting at 8:30 p.m.
The Virtual Countdown Lights 2022 is being organized by Capital Studio Media City and its partners, Amberstone Event, Novel Production, Box Collective, NTROPIC Asia, InQ International and Amplify, with Billboard Music Vietnam as the official media partner and the Saigon Commercial Joint Stock Bank as the main sponsor.