Ranking only below the city of Danang, Nha Trang became the 2nd most searched destination in Vietnam in the summer of 2023.
Nha Trang has been a popular destination in Vietnam over the last decades with both international tourists and domestic visitors. According to a survey of Booking, Nha Trang is the 2nd most searched keyword when it comes to "places for vacation in Vietnam summer of 2023". Besides, Nha Trang ranks in 3rd place among "the best beaches in the world" according to popularity on Tiktok with 64 million views, only behind Bondi Beach of Australia and the noted beach of Pattaya in Thailand.
The beauty of nature is the main magnet drawing tourists to Nha Trang. This balmy city is prioritized with white sand beaches, embracing the coastal line of the city. With its pleasant and year-round temperate weather, Nha Trang is accessible to both international and domestic travelers at any given time.
The appeal of Nha Trang tourism
Besides, Nha Trang appeals to families thanks to its reasonable prices, convenient transportation infrastructure, an abundance of activities for tourists, and fewer scams.
Another striking feature of Nha Trang tourism this year is an array of events, and big concerts attracting tourists to this coastal city. A huge number of tourists have flocked to Nha Trang this year to join music concerts with international artists such as Charlie Puth, along with well-known Vietnamese singers. Emphasizing international music events is trendy in Vietnam, especially in big cities such as Da Nang, Nha Trang and Hanoi. These events can bring a huge amount of revenue to local tourism when tourists keep traveling and exploring local destinations after each concert.
To prepare for the massive return of tourists in upcoming months, many hotels in Nha Trang have invested in facility improvement. Being managed by Meliá Hotels International from Spain, Meliá Vinpearl Nha Trang Empire Hotel is becoming a star in the tourism sector in Nha Trang.
Meliá Vinpearl Nha Trang Empire: The pearl on the coast of Nha Trang
Located in the center of Nha Trang City, Meliá Vinpearl Nha Trang Empire Hotel is close to numerous famous attractions within the city center such as Po Nagar Cham towers, Long Son pagoda, Alexandre Yersin museum,…. With 41 floors, tourists can have a panoramic view of Nha Trang City from their room to enjoy a glorious sunrise or revel in the bustling scene of the city at night.
Meliá Vinpearl Nha Trang Empire has more than 1,200 rooms, catering to the demand of many visitors, from families to company trips. The Hotel is also equipped with meeting rooms and modern technologies, which are suitable for MICE tourism at all levels.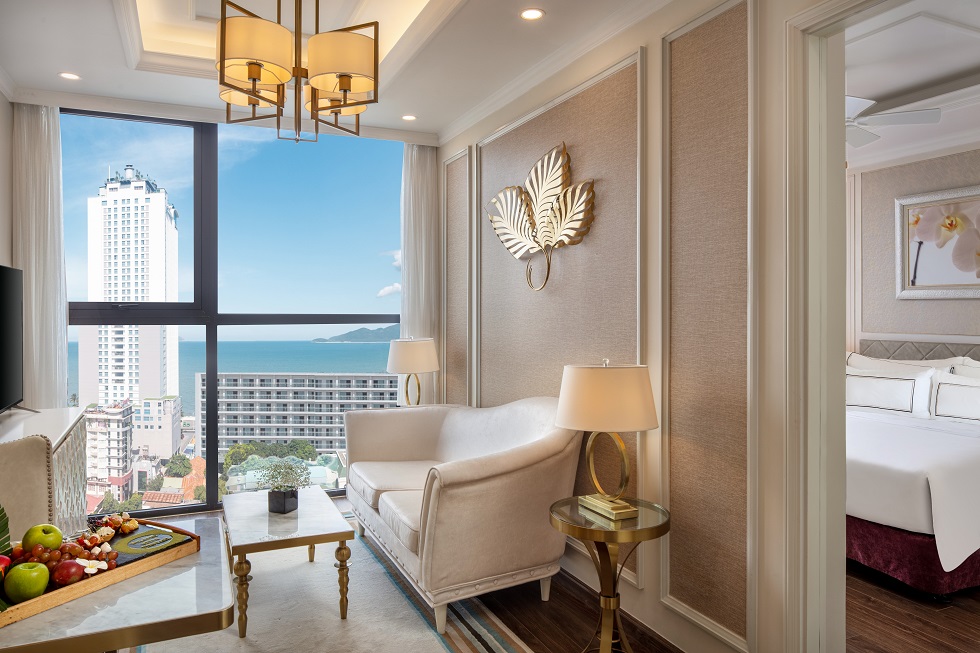 Coming to Meliá Vinpearl Nha Trang Empire, visitors will have a perfect vacation experience. You can find everything you need in each hotel room: a cozy kitchen, a sophisticated living room, a cozy bedroom, and a spacious bathroom. The pillows and bed sheets are made from cotton and feathers which bring about a good sleep for everyone. Tourists are well cared for since they step into the hotel lobby with a warming welcome and high-quality services. With the motto "Soul matters", Meliá Vinpearl Nha Trang Empire Hotel wants tourists to feel warmly welcomed and truly cared for, encouraging them to choose Meliá Vinpearl Nha Trang Empire for their future visits to this beautiful city.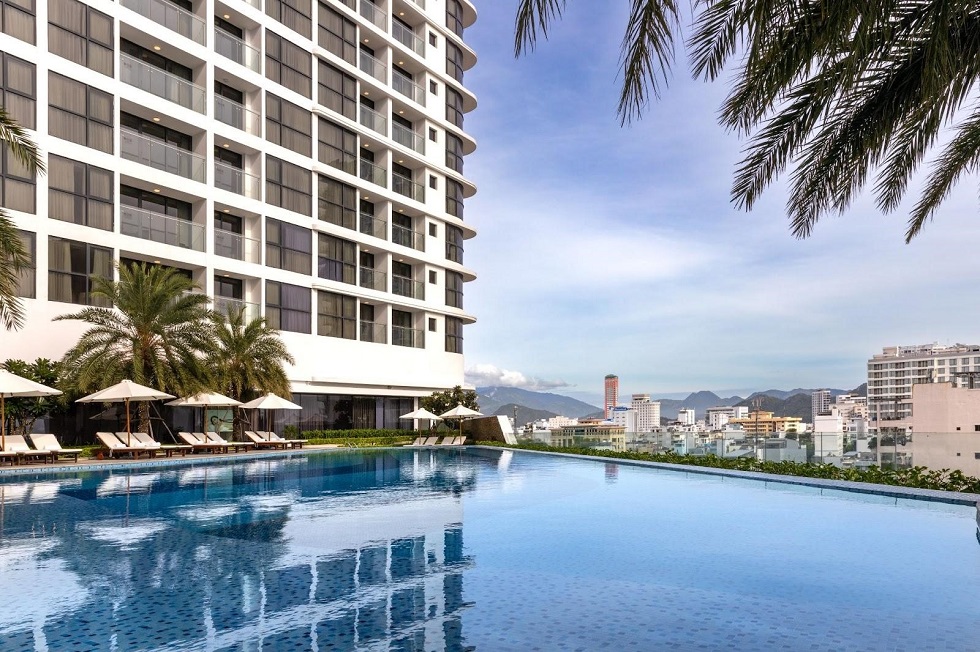 The most highlighted feature of Meliá Vinpearl Nha Trang Empire is the diversity of services, from stunning culinary experiences to YHI spa. Visitors can both enjoy their great dishes in a sophisticated space of Garnet restaurant while enjoying the peaceful view of the swimming pool. With a diverse menu of both Asian and Western foods along with local dishes made from fresh ingredients, Garnet restaurant can definitely satisfy even the most picky tourists.
Apart from Garnet restaurant serving à la carte menu, there is also a buffet area at Amber restaurant with large counters that serves international cuisine, local specialties and seasonal juices. Tourists can enjoy their meal with a perfect view looking out to Tram Huong tower.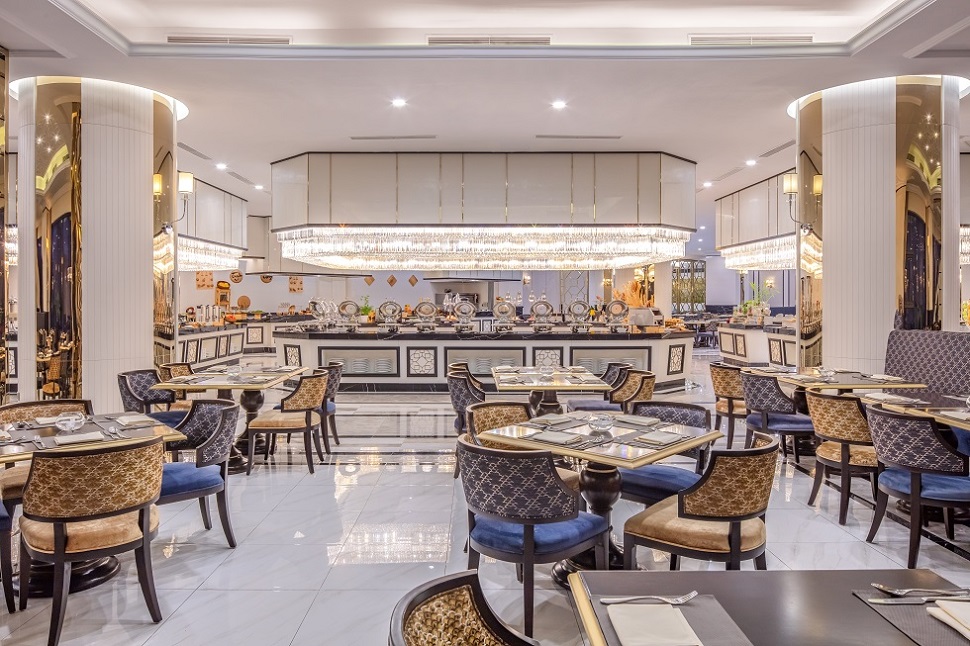 After a long day exploring Nha Trang City, don't forget to spend a few hours relaxing and balancing energy at the high-end YHI Spa. Aiming at creating a balance among body, soul, and spirit for visitors, YHI Spa offers many therapeutic packages for tourists to try. Under the care of experienced therapists and nature-based therapeutic methods, visitors can feel absolutely refreshed, relaxed, energetic, and ready for new activities.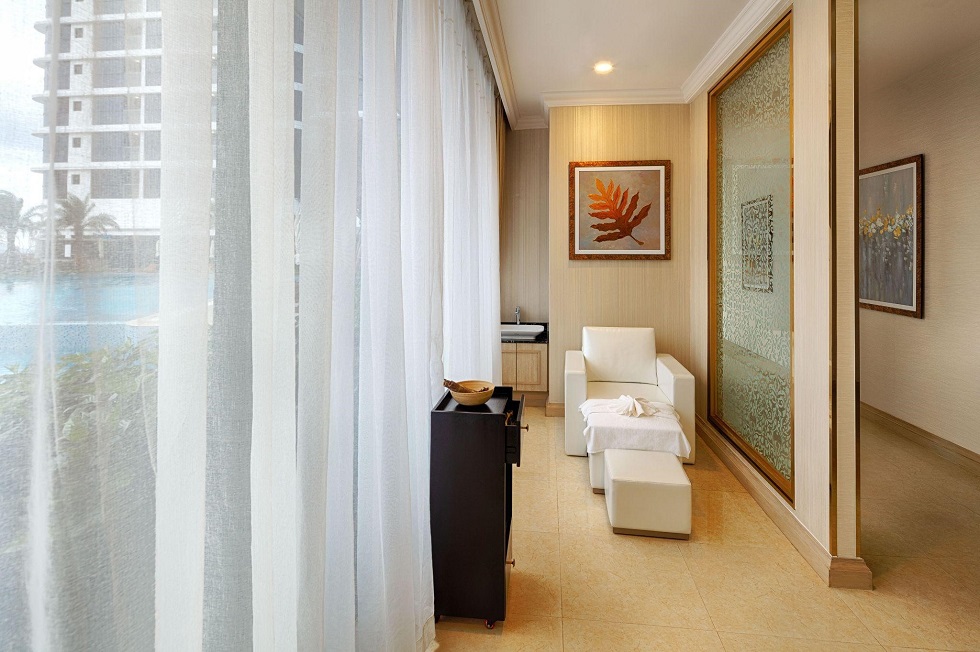 A perfect trip is imperfect without a wonderful accommodation experience. Let Meliá Vinpearl Nha Trang Empire create a meaningful experience for you in Nha Trang and you can treasure every moment here.