Nhan Tower is among the must-visit destinations in the south central coastal province of Phu Yen
Nhan Tower stands on the mountain of the same name, some 64 meters above sea level. From there, tourists can witness a panoramic view of Tuy Hoa City being embraced by the Da Rang River.
The entrance of the tower is located at the foot of the mountain on Le Trung Kien Street. There are two options for visitors who want to get to the Nhan Tower. They can take the stone steps leading to the attraction while enjoying the scenery along the way or choose to ride a motorbike on the winding mountainside path.
Nhan Tower is a religious complex highlighting the unique architecture of the Cham ethnic people. The tower, which was built in the 11th century, is 20 meters high. Each side of the tower is about 10 meters long and 23.5 meters high.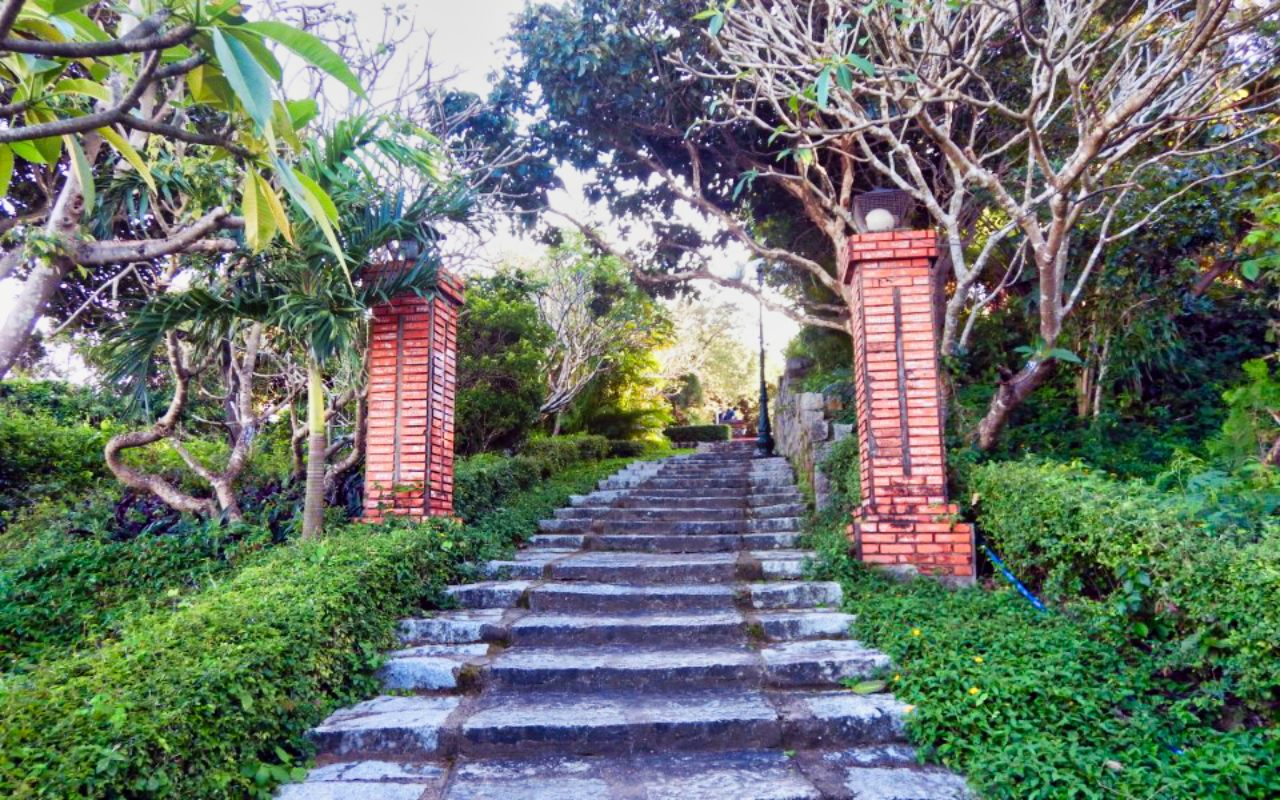 The tower has three well-proportioned parts. The religious complex is built entirely of solid bricks, which make it unique. On the top of the tower is a stone pillar of Linga —a representation of Shiva, the god worshipped by the Cham people. It has only one door toward the East. The space inside the Nhan Tower is so small that it can only accommodate a small worshipping table. Aside from the tower, there is a garden of statues of Shiva and Tara worshipped by the Cham people.
When the last sunrays of the day shine on the Nhan Tower, it casts a majestic view. Moreover, visitors often feel nostalgic when they see its walls covered with moss and little plants.
The destination is particularly popular among visitors during sunset. They stroll around and enjoy a view of their hometown beneath. This helps them find peace of mind after a hard day's work.