Orion, the No.1 confectionery in Vietnam, and other South Korean businesses participated in the South Korea-Vietnam Partnership Fair on the occasion of South Korean President Yoon Suk Yeol's June 22-24 state visit to Vietnam.
Vietnam and South Korea established diplomatic relations in December 1992 and elevated their relationship to a strategic partnership in October 2009. The two countries further advanced their relationship to a comprehensive strategic partnership in December 2022.
South Korean President Yoon Suk Yeol started his state visit to Vietnam on June 22 at the invitation of President Vo Van Thuong. It is Yoon's first trip to Vietnam in his capacity as President of South Korea. Vietnam is also the first country in Southeast Asia that President Yoon has visited since holding the top post.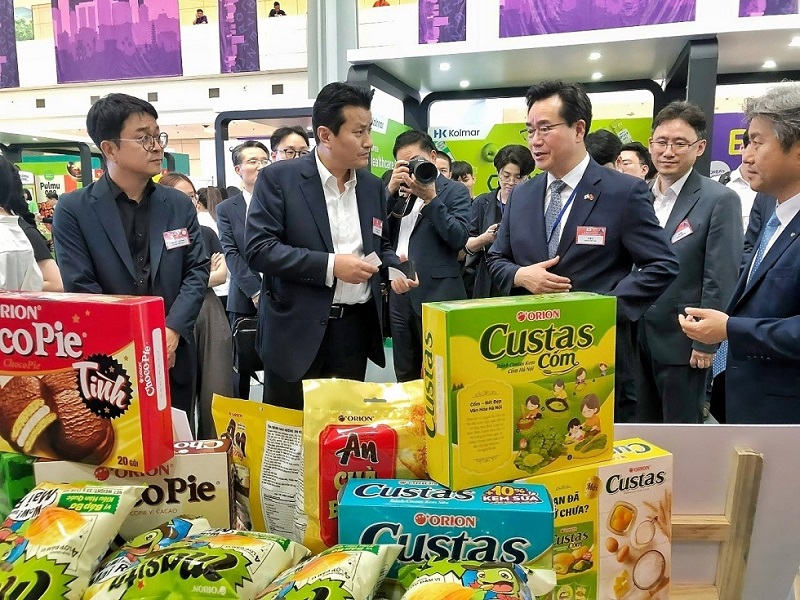 Orion Food Vina Co., Ltd joined the South Korea-Vietnam Partnership Fair with a special booth named "The Taste of Wonder". The booth showcased the high-quality products of Korean companies in Vietnam and introduced Orion's top favorite products in the country to visitors, such as ChocoPie Cake, Custas Cake, An Rice Cake, Ostar Snack, and Jeju Volcanic Mineral Water. Moreover, it was a good chance for Orion to affirm its position as the leading confectionery enterprise in the Vietnamese market.
With the philosophy "Only Orion", Orion clearly knows the value of "being different" in business. "Difference is beautiful," and "difference" is Orion's main point of competitiveness. Starting with the motto "Orion is Chocopie, Chocopie is Orion", the brand has won the hearts of numerous customers by offering truly distinctive and flavorful Chocopie products. In no time, Chocopie has emerged as the top favorite snack among Vietnamese households and generations. With a huge love for Orion's Chocopie and other products, many Vietnamese consumers label them as "a national favorite".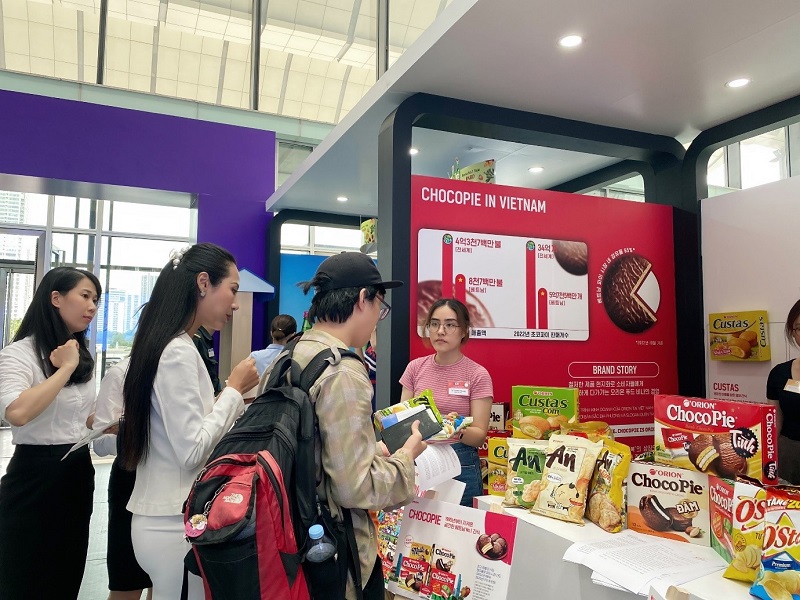 Orion Food Vina Co., Ltd. was officially established in 2005, but its first office was opened in 1997. In 2006, Orion inaugurated its first factory in Binh Duong, and three years later, its second factory sprang up in the northern province of Bac Ninh. With nearly 25 years' presence in the Vietnamese market, the company currently employs over 3,600 staff members, operates 32 production lines and produces around 84,000 tons of products per year.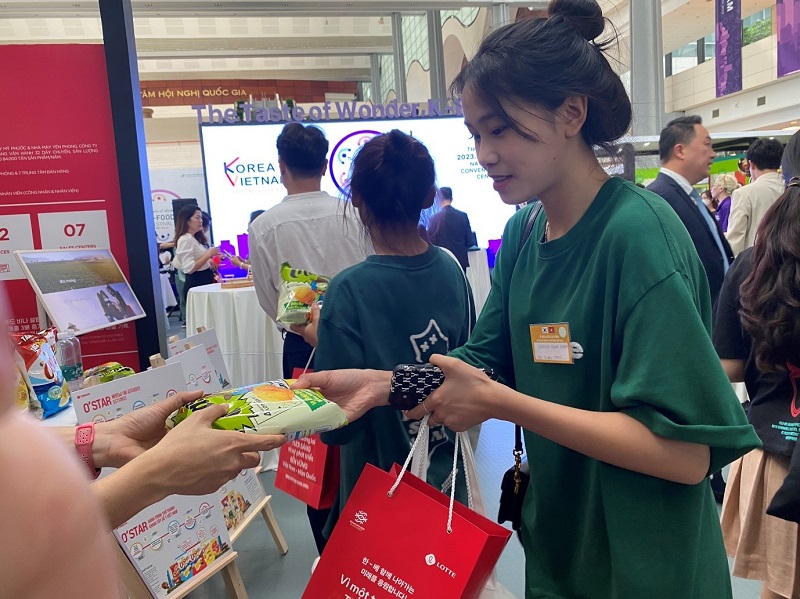 Notably, a total of 3.4 billion ChocoPie cakes flew off the shelves worldwide last year, with the Vietnamese market consuming over 575 million of them. According to statistical data, Orion's ChocoPie product line generated revenue of nearly US$437 million worldwide in 2021. Particularly, the Vietnamese market contributed US$87 million, equivalent to VND2,000 billion, to the company's earnings. The overall revenue of Orion's products in Vietnam exceeded US$300 million, equivalent to VND7,400 billion in 2021, with ChocoPie being the largest contributor.
Despite its popularity in Vietnam, Chocopie's price has remained unchanged for the past decade. As a show of support for the country amidst tough economic times, the company has offered an additional two packs of Chocopie for a box of 12 packs to customers at the same price.
Orion introduced Masita, a brand-new product line, to Vietnam in April this year. Originating from South Korea in 2018 under the name "Kobukchip," Masita captivates customers with its distinctive buttered popcorn flavor and delightful turtle-like shapes. The four-layered crunchy corn chips have quickly gained popularity and won the hearts of customers in Vietnam.
Orion Vina has set a goal of becoming the No. 1 food enterprise in Vietnam through increased investments and the development of new, sustainable products. The company prioritizes transparency in production and business reporting, actively engages in environmental protection by reducing ink consumption for packaging and minimizing advertising costs, and relentlessly improves product quality for consumers' health. Additionally, Orion is committed to fulfilling its social responsibilities in Vietnam.
Orion has implemented the "Homeland Potato" project for seven years in the country to provide farmers with quality seeds and technologies in support of potato cultivation. As a result, Orion can now ensure a steady supply of fresh potatoes for the production of Ostar and Swing snacks.