The label of "biodegradable" product from OXO-degradable plastics makes many people believe in using it because of advertised properties that it is not harmful to health and protects the environment. However, is that the case?
Unpredictable dangers from OXO-degradable plastics
On the market today, a number of known substitutes for conventional plastics are biodegradable (Biodegradable or Compostable) and OXO-degradable plastics.
Biodegradable and Compostable plastic products have the ability to decompose into water, CO2 and organic humus… under the influence of microorganisms within six to 12 months.
Meanwhile, for OXO-degradable plastics, the main ingredient is still ordinary plastics that is not biodegradable and has OXO additives (about 1%) in the production process. The mechanism of OXO-degradable plastics is to decompose into microplastic particles that take hundreds of years to decompose.
The degradable and non-recyclable nature of OXO-degradable plastics, therefore, is greatly increasing the number of microplastics in the environment. These microplastics then mix into the soil, air and water sources, are absorbed and accumulated in marine organisms and animals and so on continue to enter the human food chain. According to recent scientific studies, microplastics have even been found in human blood, venous tissue and lungs.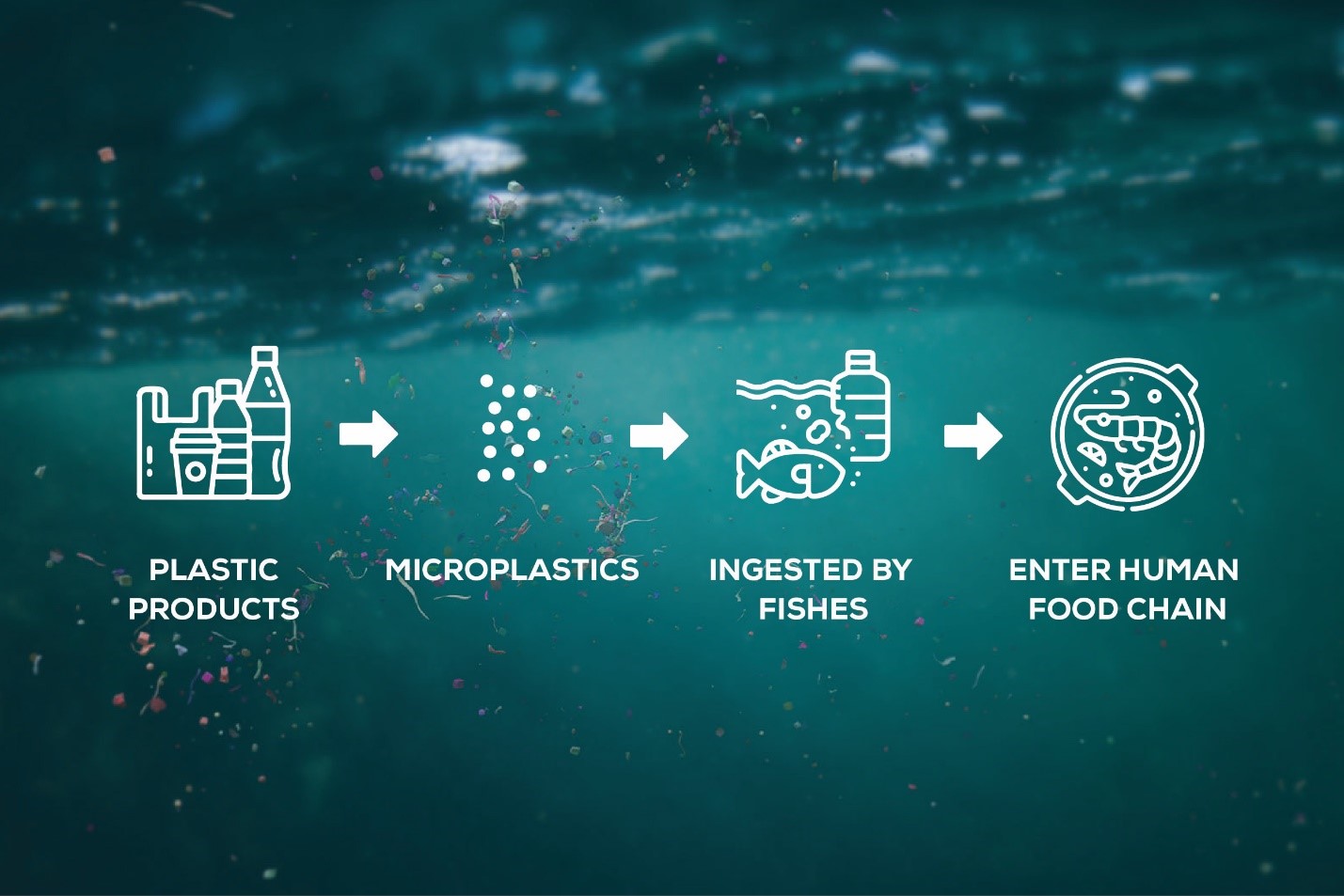 "European Bioplastics ('EUBP') has long been warning about the harmful effects of OXO-degradable plastics on the environment as well as the potential damage to the reputation and understanding of truly biodegradable plastics. Several cases of greenwashing and false claims have been reported over the past years that have led to confusion about biodegradation in the general public," says Hasso von Pogrell, Managing Director of EUBP.
The "green" revolution in the plastics industry
Concerned about the potential adverse effects on the environment and human health of products from OXO-degradable plastics, in Europe, more than 150 organizations, including leading enterprises that represent every step of the plastics supply chain, industry associations, NGOs, scientists and elected officials have endorsed a statement calling for global action on banning OXO-degradable plastic packaging to avoid environmental risks.
Accordingly, from 3 July 2021, single-use plastic plates, cutlery, straws, balloon sticks and cotton buds cannot be placed on the markets of the EU member states. In addition, the same measure also applies to cups, food and beverage containers made of expanded polystyrene, and all products made of OXO-degradable plastic. Besides the European Union, many countries in the world such as Australia, Canada, Korea, Thailand, Pakistan, Denmark, Latvia… also have formulated drastic policies against OXO-degradable plastic products.
Saying no to disposable plastic packaging that is difficult to decompose, in Vietnam, some businesses have boldly invested in the production of compostable products.
Compostable products have the ability to decompose into water, CO2 and humus in a period of 6-12 months. Not only being environmentally friendly, this product is also especially safe for users. Unlike ordinary plastic waste, compostable ones can be treated by burying, not burning. This will minimize harmful gases such as furan or dioxin – substances that cause serious diseases in humans such as cancer.
In addition, compostable products also help reduce carbon emissions, as during the decomposition process, the amount of CO2 will be reabsorbed by plants into metabolism, thus minimizing environmental pollution.
To be recognized as compostable and safe for users, products must undergo rigorous international testing to achieve certifications such as TUV OK Compost Home, TUV Compost Industrial, DIN Certco, Seedling, BPI Compostable before being marketed.
In the future, the shift in the production of environmentally friendly products is aniticipated to be a key factor in the process of building a circular economy and sustainable development.