Prime Minister Pham Minh Chinh signed Resolution 82/NQ-CP on May 18, 2023, focusing on critical measures and solutions to enhance service quality and accelerate the recovery and sustainable development of the tourism industry.
The Government's resolution outlined tasks to restructure the tourism market, develop customer-centric products and services, facilitate entry for foreign visitors, attract large investors, support businesses, and enhance workforce training.
Accordingly, the Ministry of Culture, Sports, and Tourism has been assigned to continue implementing the plan "Restructuring tourism to develop it into a leading economic sector". Notably, the enhancement of tourism source markets is highly emphasized.
The sector will significantly change its approach to tracking visitor arrivals and calculating revenue. Instead of relying on estimates, it will gather tourist information through the National Statistical Survey Program and continue applying the tourism satellite accounts, a main tool for economic measurement, as recommended by the World Tourism Organization. This shift will enable leaders to calculate the sector's contribution to the GDP accurately.
The Government has instructed local authorities in cities and provinces to pay more attention to developing new tourism products and expanding international markets Additionally, it is necessary to improve connectivity among different destinations and regions with the participation of national tourism agencies and large enterprises.
Actions should be taken to diversify tourism products and enhance the linkage between tourism and other sectors within the value chain. Moreover, those measures should be associated with green and sustainable development and adhere to the principle of "placing the tourist experience at the forefront."
To bring back international tourists to the country, the policy to offer a visa waiver for more countries and lengthen their duration of stay is crucial. The authorities should also improve immigration procedures and proactively expand international flight routes to Vietnam.
The Government asked relevant agencies and authorities to actively attract strategic investors to develop entertainment complexes, resorts, international tourist centers, accommodation services, commercial centers, and retail services. It is also essential to develop stimulus policies and business support packages, facilitate access to loans for tourism-related businesses, and apply appropriate electricity pricing methods for accommodation facilities.
Some experts highly appreciate Resolution 82 as it focuses on addressing pressing issues in the tourism sector rather than solely dealing with specific incidents. For example, the resolution does not provide an immediate solution to the current pressing matter, which is the proposal for visa exemptions for tourists from certain markets. Instead, it aims to develop comprehensive solutions to create convenience for visitors coming to Vietnam.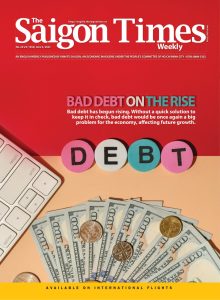 In terms of market issues, the resolution goes beyond vague calls to promote market research and development. Instead, it points out the need to restructure the market, build data systems, and conduct surveys to gather tourist information.
Moreover, Resolution 82 specifically outlines tasks related to market research, and data statistics, as well as requires suitable adjustments in the method of tracking tourist arrivals. It helps break down the obsession with achievement, enables localities to accurately measure visitor numbers and the contribution of tourism to the economy, and lays the foundation for the Government to develop appropriate tourism development policies.
Many believe that it is crucial to evaluate the market based on data and prioritize tourist experiences. While other countries have embraced those things to develop their tourism sectors, they seem relatively new to businesses and management agencies in Vietnam. Therefore, those units are required to draw up well-planned strategies and systematic approaches to fulfill the tasks in Resolution 82 effectively.
As the resolution delves into specialized content and new knowledge about data and the market, traditional approaches like organizing conferences and seminars for collecting feedback are considered ineffective.
Instead, the Government needs to pay adequate attention to improving the abilities of the private and public sectors, as well as providing sufficient resources for the implementation of special programs. Only with professional staff and adequate financial resources, Resolution 82 can be carried out effectively to accelerate the sustainable development of tourism.