Co-founder and Director of PEB Steel Buildings Co., Ltd. (Pebsteel) – Adib Kouteili is very optimistic about the prospects of pre-engineered buildings in 2022, thanks to two driving forces of industrialization and urbanization in the post-COVID-19 period.
With nearly 40 years of experience in the pre-engineered steel industry, Mr. Adib Kouteili is one of the pioneers who brought the concept of "pre-engineered buildings" to Vietnam. He and Sami Kteily co-founded Pebsteel in 1994 in Europe to provide solutions for pre-engineered buildings and steel structures.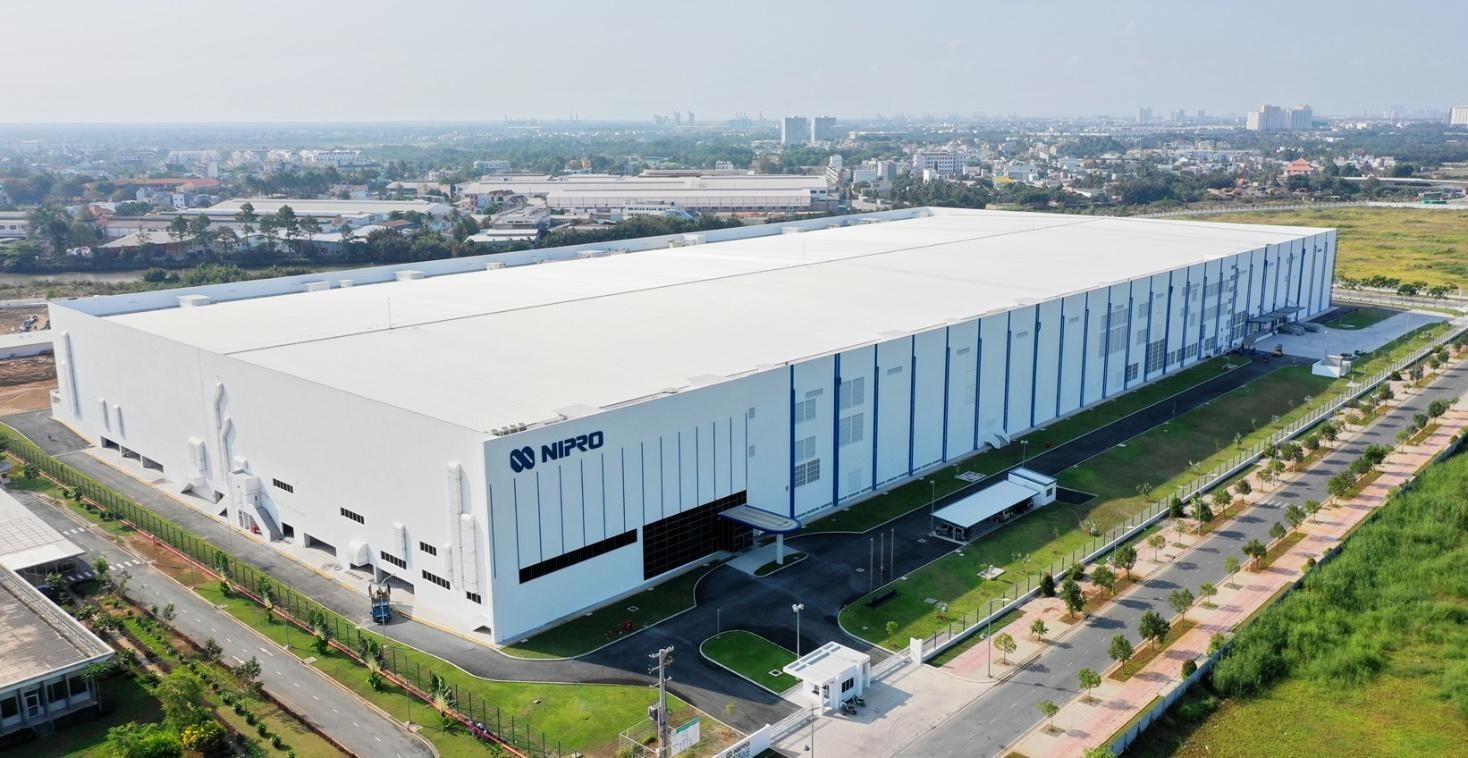 As a "top-tier company" in the pre-engineered buildings industry, how do you assess this market?
Pre-engineering buildings were first made in the 1960s in the United States, then expanded to Europe. According to Global Industry Analysts, the global market for Pre-Engineered Building/PEB reached US$27.1 billion in 2020 despite the Covid-19 crisis. It is projected that revenue from this market will reach US$49.1 billion by 2026 with a compound annual growth rate CAGR of 10.1% over the analysis period.
High-tensile steel is the dominant material in pre-engineered buildings. I am optimistic that despite being a niche market, pre-engineered buildings will become more and more popular with an expanded market share in the future. Besides the diversified product advantages, industrialization and urbanization are two motives for this industry to make a breakthrough.
Could you explain how these two motives impact the prospect of the pre-engineered buildings industry specifically?
Firstly, pre-engineered buildings meet 3 key requirements, "Durability – Time Savings – Cost Savings and Flexibility" in the industrialization trend. According to statistics, 80% of warehouses worldwide are pre-engineered buildings. With advantages of fast construction, cost savings, easy expansion, and product lifespan of up to 100 years, pre-engineered buildings have proven its advantages, making good shortcomings of conventional reinforced concrete houses. Pre-engineered buildings nowadays become more and more popular and widely used in all types of works from civil, to commercial, and public works. We have made breakthroughs with the highest Unilever palm-oil refinery plant with a height of 68 meters in Indonesia; the largest clear span of 128 meters for the Lufthansa hangar in the Philippines; the longest FCB Warehouse building in Thailand with a total length of more than 1 kilometer. The VinFast Hai Phong automotive factory with an area of ​​222,000 m2 was completed within 5 months.
Secondly, in the industrialization trend, public investment in infrastructure and private investment in civil, commercial, and service construction projects have seen a spike. Pre-engineered buildings win the hearts of investors, contractors, and architects thanks to their innovations in improved material – design – construction techniques. At Pebsteel, we are constantly breaking beyond what we previously thought to be our limits. For some examples we may refer to the 14-story office tower in Manila (Philippines) and the unique curved corridor for the Okada Manila hotel and resort complex (formerly Manila Bay Resorts).
Where is Vietnam on the map of the pre-engineered buildings industry now and in the future?
In 1993, I set foot in Vietnam for the first time. At that time, very few investors realized that there was a "sleeping Asian tiger" in this country. We did not miss out on this opportunity, we promptly started to invest in and develop pre-engineered buildings in Vietnam.
The steel industry in general currently has more than 200 enterprises, creating jobs for nearly 750,000 workers, and about 85% of construction works in Vietnam are applied pre-engineered steel technology – the product that Pebsteel pioneers in Vietnam's steel market.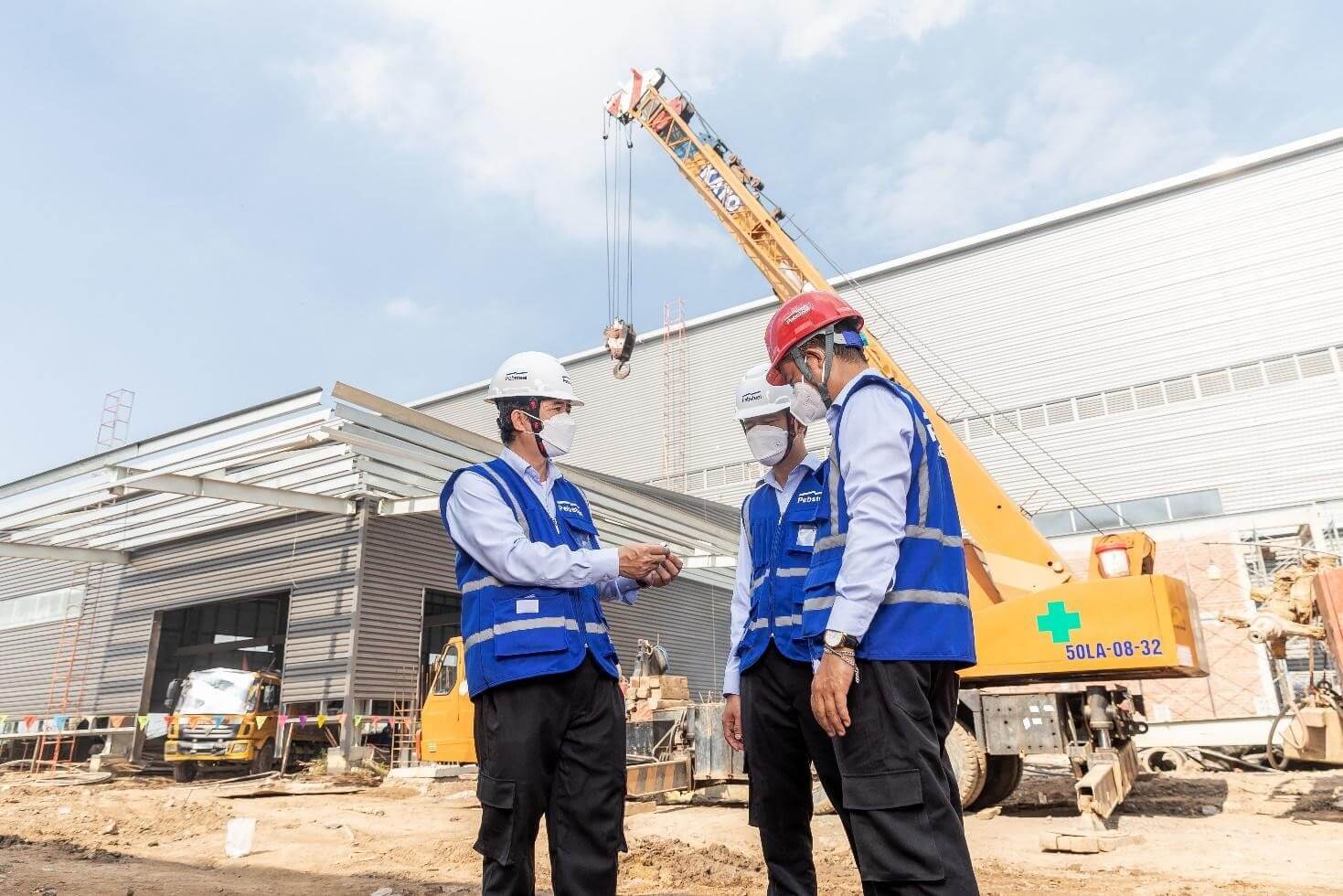 Pebsteel mainly focuses on the Vietnamese market. We currently have 7 large-scale factories, of which 6 are located in Vietnam and 1 in Myanmar. From the headquarters in Ho Chi Minh City, Pebsteel has so far expanded to 10 regional sales offices in 6 Southeast Asian countries as well as a network of partners in 15 countries in Africa and the Middle East. In addition, Pebsteel has completed over 6,000 construction works for customers from more than 50 countries, bringing in over US$100 million in annual revenue.
The COVID-19 pandemic has greatly impacted the construction industry in general and pre-engineered buildings in particular. How do you assess the industry outlook in 2022?
2020-2021 is a difficult period for all industries and many enterprises have been "severely struck" by the pandemic. The construction industry is also not an exception in this period, growth fell to 6.76% in 2020 and only 0.63% in 2021, compared to 9.1% in 2019, according to the General Statistics Office. However, overcoming common challenges, the steel industry is still moving upstream with a growth rate of more than 16% in 2021, according to the Vietnam Steel Association (VSA).
Closely related to the above-mentioned industries, pre-engineered buildings also achieved positive results with strong growth expectations this year. 2022 will certainly be a promising year when the epidemic is under control, construction demand recovers, industrial and urban investment increases, and consumption of pre-engineered steel buildings continues to maintain its growth momentum.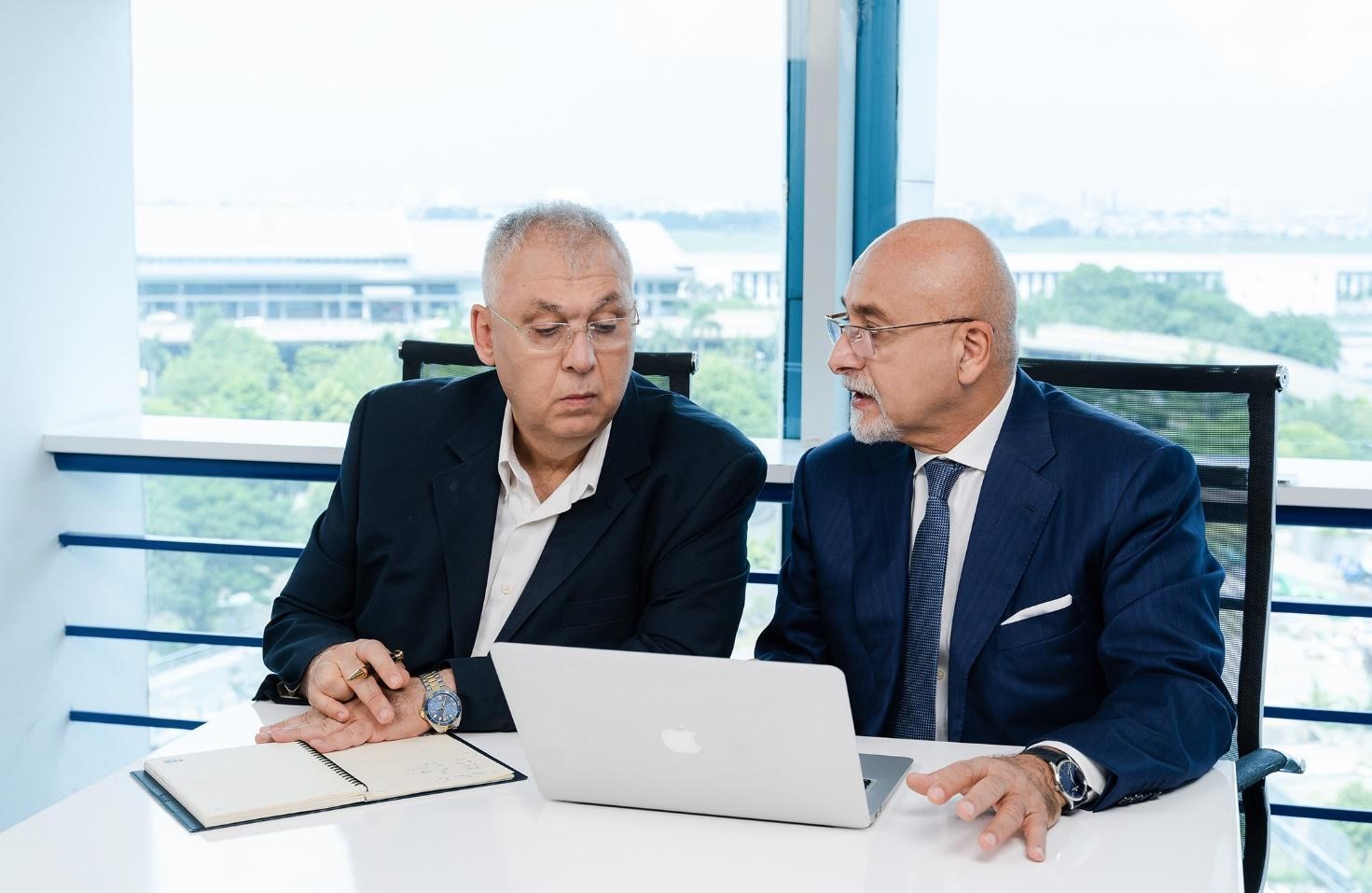 What is Pebsteel going to do in this potential market to stay ahead of the industry post-COVID-19?
We have set out a long-term business strategy, for not only the post-COVID-19 period but also until 2030. In early 2022, Pebsteel completed its new brand identity, asserting itself as a leading company in pre-engineered steel buildings with a series of optimal, sustainable, and safe advanced solutions. Our website, logo, slogan, etc., all "wear a new cloak" to fully convey our brand spirit and vision – aiming at corporate success by going abreast with that of all clients, partners, and staff.
Besides that, Pebsteel continues to strongly invest in QRD (Quality Research & Development), empowering employees to pursue unprecedented innovative ideas to maintain a competitive edge. We constantly come up with pioneering ideas for innovative products such as PebHybrid® truss frame, PebINSUL™ special insulation, PebWall® wall panels, PebLiner™ cladding panels, fiberglass insulation panels PebFoam™, etc. Additionally, the capacity of 100,000 tons/ year and the high reserve of 15,000 tons of materials are also an advantage in helping Pebsteel to undertake large-scale projects.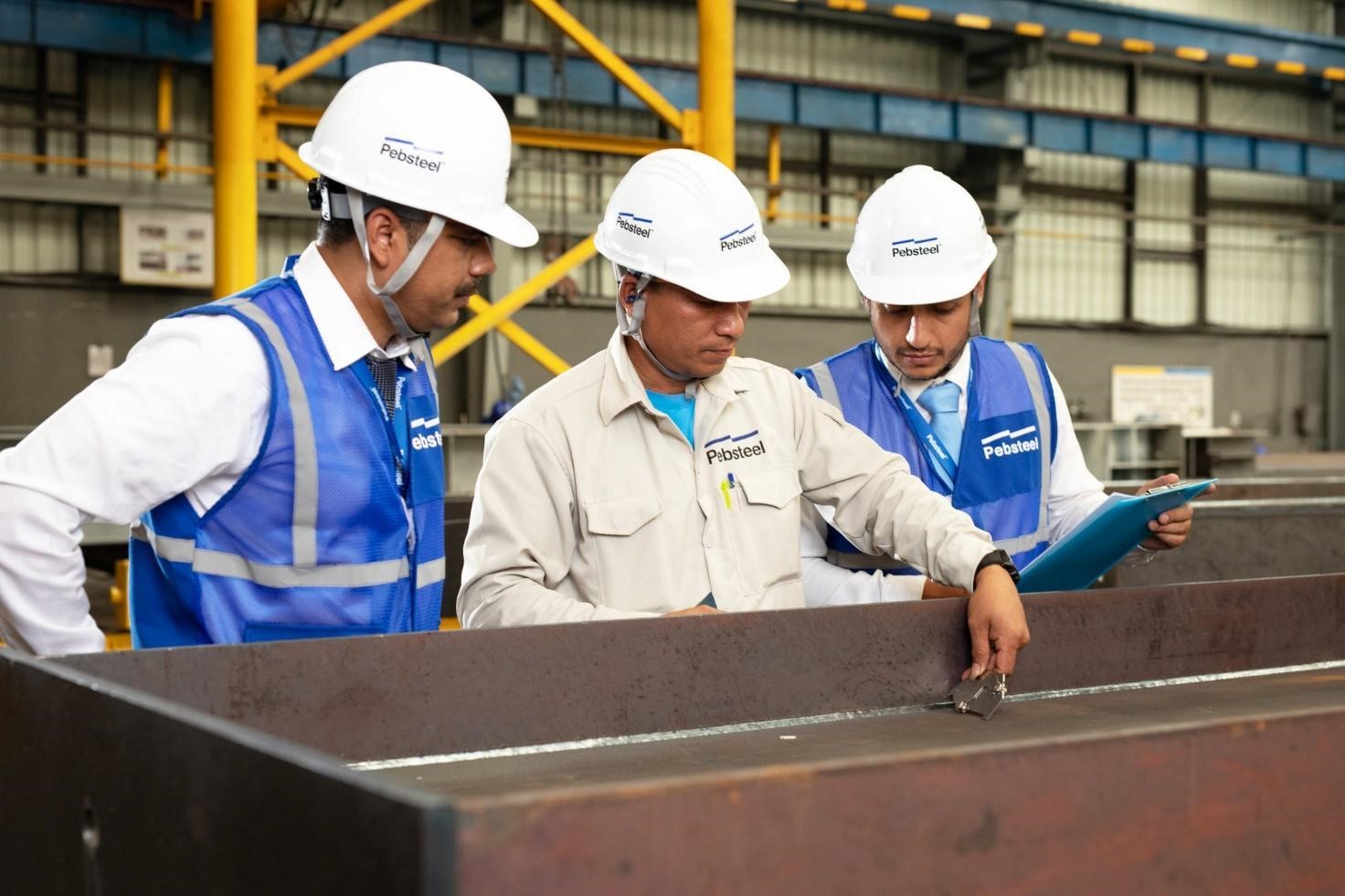 With the support from two major Japanese shareholders (Nippon Steel and Okaya & Co., Ltd.) since 2009, Pebsteel has set a new standard for the pre-engineered buildings industry through effective solutions, dynamic teamwork, and committed partnerships. Improving technical design and building components, creating new materials, and reducing construction waste are Pebsteel's efforts toward a more sustainable development. Through environment-friendly material technology and energy-efficient design, Pebsteel is proud to pioneer LEED® Green Building as well as helps partners successfully operate their factories meeting sustainable standard LEED® by the United States Green Building Council.
Moreover, we always conform to the latest international design rules when designing and executing buildings. The multipurpose materials at Pebsteel are imported from Japan, South Korea, and China, ensuring the quality standards of the American Standard Testing and Material (ASTM). With over 1,400 experienced employees and experienced engineers, we are committed to providing services that exceed customers' expectations, provide the best solutions in technical operation, and proudly pioneer in leading quality standards of pre-engineered buildings in Vietnam.