Aiming to be a leading force for growth and a force for the good of society, P&G has been pioneering in promoting green and sustainable growth and performing the best corporate social responsibility (CSR) practices through many environmental projects bringing about lasting changes in Vietnam.
Toward sustainable growth in Vietnam
Building sustainability into daily business activity, P&G is committed to making positive impact on families, communities and the planet, especially on climate, forest, water and packaging. The company's two factories in Binh Duong Province are models of green manufacturing, having been certified "Zero Waste to Landfill Site" since 2014 following P&G Group's global standards.
"P&G's goal is to create high quality products that help improve the livelihoods of people at the communities we operate. Accordingly, environment and sustainability are embedded in everything we do at P&G," said Priyamvada Srivastava, Vice Chairman – Country Manager of P&G Vietnam.
As a pioneer in environmental sustainability, P&G Vietnam has taken various initiatives of sustainability to improve working conditions and the environment as well as to raise awareness among employees, suppliers and communities about the importance of preserving natural resources.
One of the notable projects of the company in 2023 is the forest restoration program "Vi Ban Uom Mam Mot Viet Nam Xanh – Forests For Good" resulting from the partnership between P&G Vietnam, Central Retail Vietnam and Gaia. The initiative aims to promote protection of the environment and inspire the company's employees and suppliers to play an active role in preserving the earth.
The project helped plant 6,000 trees in Xuan Lien Nature Reserve in Thanh Hoa Province and Ca Mau Cape National Park.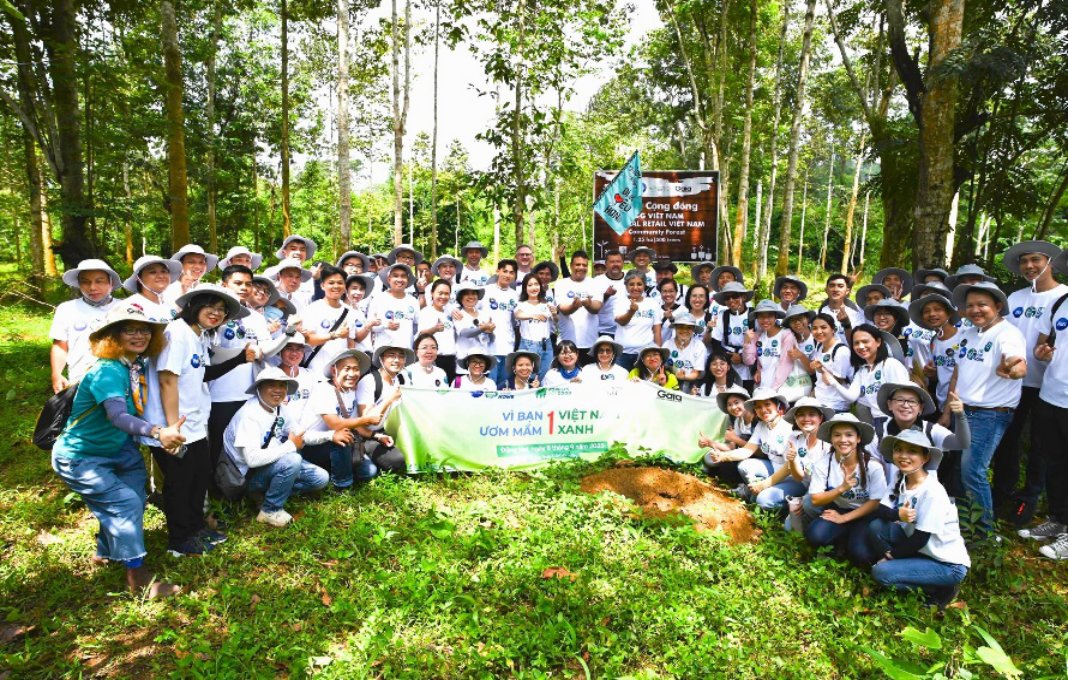 Following the success of the program, all employees of P&G joined hands to plant trees on 1.25 hectares in Dong Nai Cultural Nature Reserve including valuable forestry species in early September 2023.
Bringing safe drinking water to the community
The Children's Safe Drinking Water initiative is the key community program that has been implemented by P&G in Vietnam since 2016. With the tremendous support and cooperation from Vietnam Red Cross as well as P&G's partners and local authorities, the program has to date provided more than 90 million liters of clean drinking water to nearly 150,000 households in more than 10 provinces and cities across the country where people lack clean water, especially in the provinces that were seriously affected by floods like Nghe An, Ha Tinh, Quang Binh, Long An, An Giang and Dong Thap.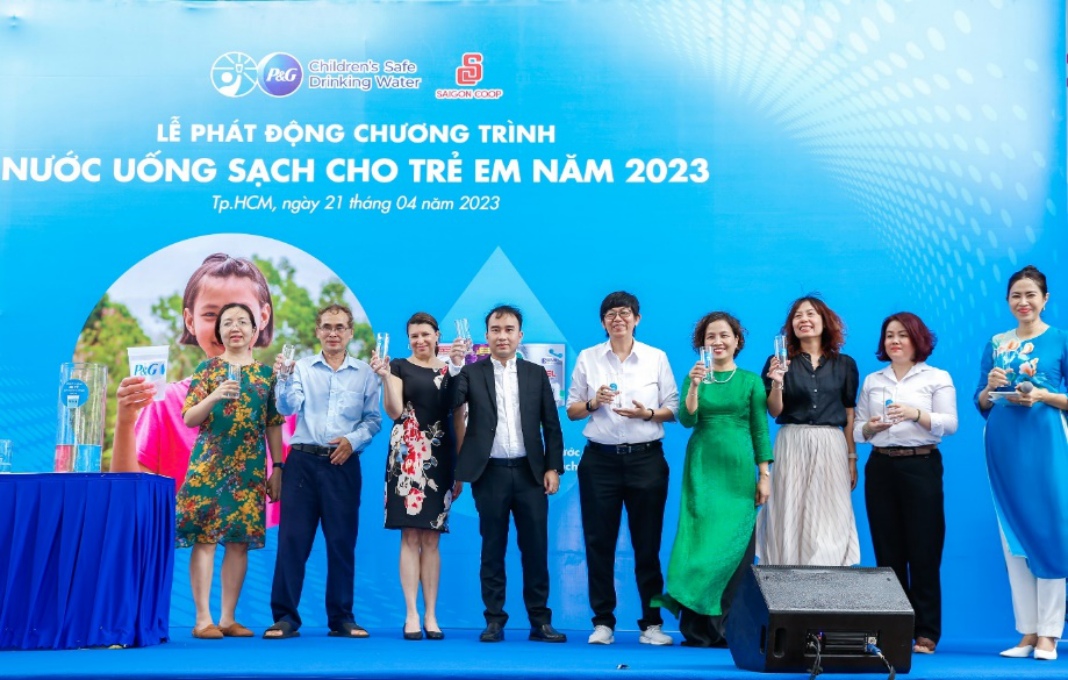 As part of the Children's Safe Drinking Water program, P&G Vietnam continued its long-term partnership with Saigon Co.op to implement the project in April this year to spread the meaningful message of the program as well as to call for the participation and contribution of the community. Through the program, consumers can contribute to bringing clean water to people in need by purchasing P&G's products at Co.op Mart and Co.op Xtra store chains nationwide.
P&G Vietnam has been honoured with numerous prestigious domestic as well as international awards for its sustainable and social activities. These include recognitions by State authorities such as a second-class Labor Medal, a Certificate of Achievement from the Prime Minister, Recognition from the President, and Green Book Award by Binh Duong Province for many years in a row.
The company has also earned awards by other organizations, including the Grand Prize at the Environment, Society and Governance Awards 2022 (ESG Impact Awards) by the American Chamber of Commerce in Vietnam (AmCham Vietnam), the "Implementing the Principles of Women's Empowerment" by UN Women WEPS 2022, the Global CSR Award 2021, and remarkably the Amcham Vietnam Award for CSR practices for six consecutive years in 2017-2022.
The awards are the recognition for P&G Vietnam's constant efforts to achieve outstanding performance of both business and CSR practices.