Phuc Khang Corporation has collaborated with the University of Social Sciences and Humanities (USSH) in HCMC, under the Vietnam National University HCMC, to raise social responsibility for green and sustainable development.
The event gathered four members of the Party Central Committee, including HCMC Chairman Phan Van Mai, Minister of Science and Technology Huynh Thanh Dat, Minister of Agriculture and Rural Development Le Minh Hoan, and VNU-HCMC Director Vu Hai Quan, in addition to many other delegates.
Luu Thi Thanh Mau, standing vice chair of the Vietnam Young Entrepreneurs Association, and general director of Phuc Khang Investment & Construction Joint Stock Company, aka Phuc Khang Corporation, participated in meaningful activities at the convocation ceremony at the University of Social Sciences and Humanities (USSH) in HCMC, under the Vietnam National University HCMC, including planting trees, and visiting Phuc Khang – USSH Innovation Hub and the native plant garden donated by Phan Van Mai, chairman of the HCMC government.
Creating "Green products – Green individuals"
In the spirit of cooperation and mutual respect, Phuc Khang Corporation and the USSH signed a memorandum of understanding (MOU) which stipulated four mission-oriented targets, including creating the Phuc Khang – USSH Innovation Hub, conducting research and development activities to serve the community, promoting brand development, offering trainings that are aligned with reality to meet the society's demands.
Accordingly, Phuc Khang Corporation and the USSH will tap their potential to ramp up specific activities and events in the future.
As a leading green construction company with a 13-year history, Phuc Khang Corporation considers its collaboration with USSH a milestone by developing a green project, Phuc Khang – USSH Innovation Hub.
Based on the iLab model from Harvard University, the project will be constructed with a range of selected ideas, and key study topics, which will provide students and teachers with a variety of resources for their studies, as well as a vehicle for connecting students, teachers, and enterprises so that new ideas can be protected and developed.
"Phuc Khang – USSH Innovation Hub" will be located on the Thu Duc Campus of the USSH. A project fund will be provided by Phuc Khang Corporation to convert the existing building into a creative space with hi-tech advances in accordance with the LOTUS SI standard for green construction, which is certified by the Vietnam Green Building Council (for interior spaces that have an area smaller than 1,000 square meters).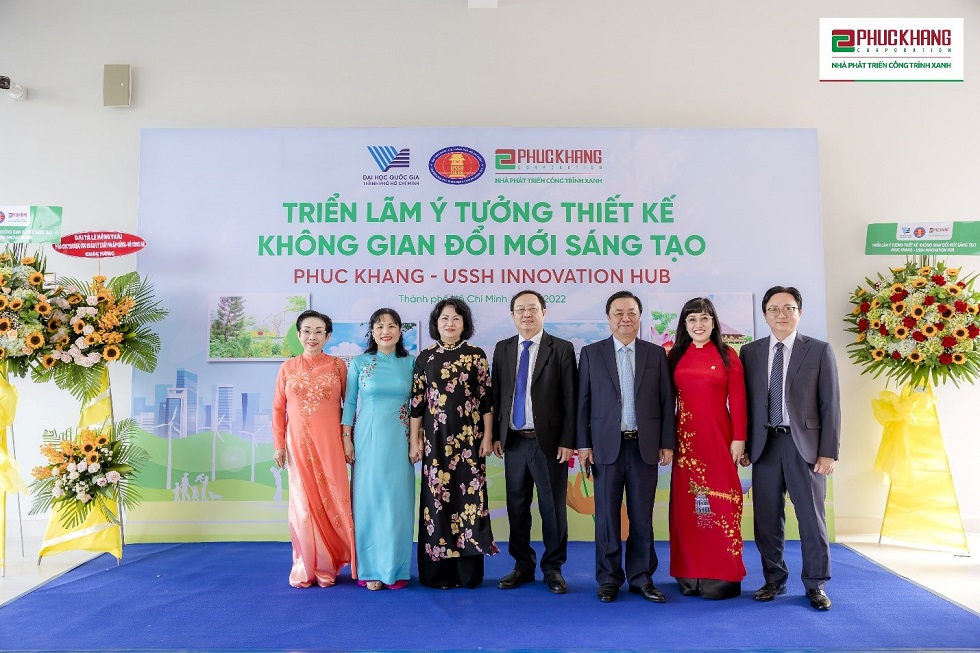 According to Associate Professor Dr. Ngo Thi Phuong Lan, rector of the USSH, the construction has a tremendous significance not only to the students and educators of the USSH, but also to the students of the National University System due to the interdisciplinary nature of the social creative ideas that can be used to solve complex social issues.
Phuc Khang Corporation has been determined to lead in strengthening the creation of a better lifestyle for public health and a sustainable humanistic environment in accordance with the global environment standard, as stated by businesswoman Luu Thi Thanh Mau.
The creation of "green humans" along with green products under strict standards is therefore essential.
In line with LOTUS SI green construction, Phuc Khang Corporation has fostered a long-term partnership with HCMC USSH to create an innovative environment.
Social responsibility for intellectual enhancement
Additionally, Phuc Khang Corporation will collaborate with USSH to conduct academic activities for science studies, as well as national and international conferences on green cities, smart cities, culture, and the environment towards sustainable development.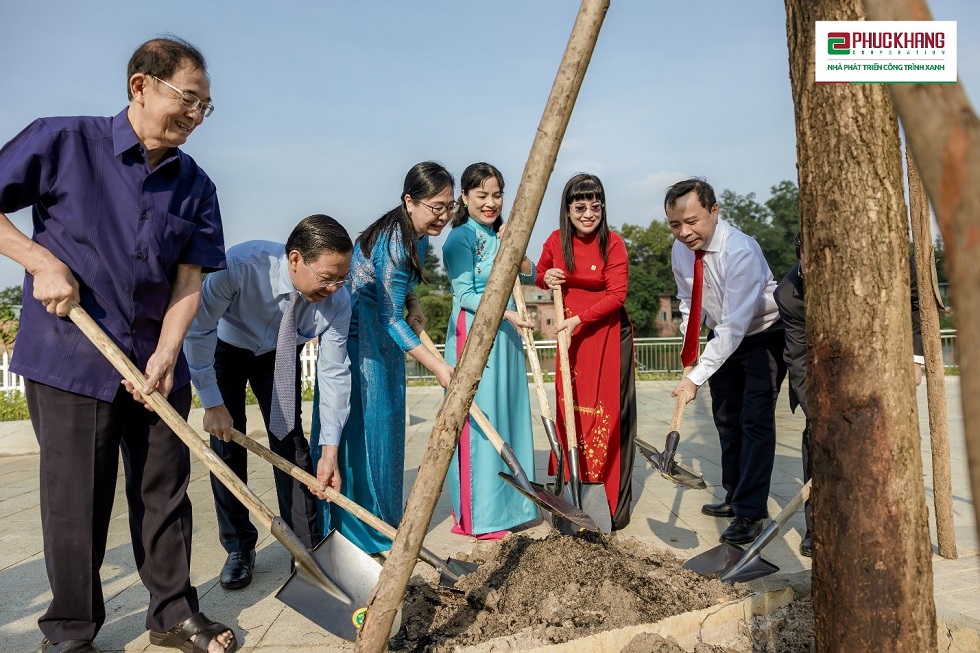 A new program called "humanity people start-up" will be held to beef up the start-ups associated with the balance of social responsibility and culture.
On one hand, Phuc Khang Corporation experts will provide training on urban management and development, environment, sustainable development, human resource management, and traditional culture. On the other hand, USSH will help organize events to spread the spirit of business startup, innovation, and social responsibility.
In August 2022, Phuc Khang Corporation signed a memorandum of understanding for strategic cooperation with HCMC University of Law. Phuc Khang Corporation's CEO confirmed that sustainable development originates from development with responsibility, with a particular emphasis on corporate social responsibility.
As per this orientation, amidst the Covid-19 pandemic, Phuc Khang Corporation launched a campaign called "Voluntary green heart" to assist the authorities and residents in fighting the disease.