The 2022 Vietnamese sustainable urban development forum, which took place in Hanoi City on June 16 and 17, attracted over 1,500 local and foreign participants. Chief Executive Officer at Phuc Khang Corporation Luu Thi Thanh Mau was honored to put forward ideas and suggestions on the development of a sustainable and green economy at the forum.
This year's forum themed "Developing sustainable, green and smart urban areas with climate change adaptation, and disease and natural disaster prevention" was co-organized by the Party Central Committee's Economic Commission, the Ministry of Construction and other relevant agencies. The forum featured a high-ranking session and four seminars focusing on developing urban areas and smart urban chains connecting the local market and the global one. In addition, the seminars also put on the table proposals on developing new urban models and speeding up the transition to the urban economy.
One of the highlights of the forum was a seminar titled "Developing new urban models and boosting the transition to a green and sustainable urban economy," which was chaired by Dr Nguyen Duc Hien, deputy head of the Party Central Committee's Economic Commission. The seminar gathered over 1,500 participants who are local and foreign experts and scientists, State leaders and enterprises.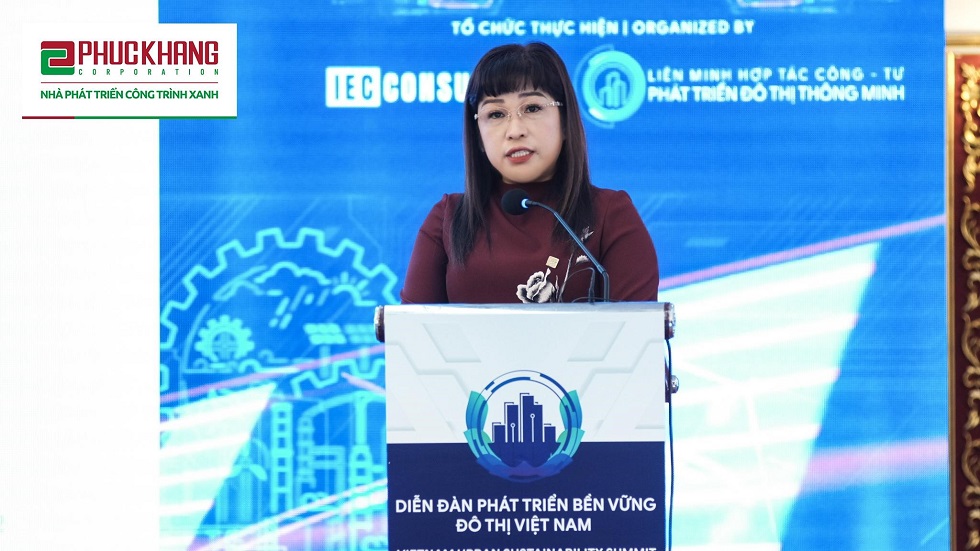 CEO Luu Thi Thanh Mau, who serves as vice president at the Vietnam Young Entrepreneurs Association, presented numerous useful and practical ideas at the seminar with an aim to contribute to developing new urban models and promoting the transition to a green and sustainable urban economy.
For its 13-year journey of establishment and development, Phuc Khang Corporation has become the nation's leading property developer of the first world-class green works. The firm's green building projects show a strong desire for a new height. They meet the United States' LEED standard and Vietnam's LOTUS one. These green projects include Diamond Lotus Riverside and Vietnam Lotus Village.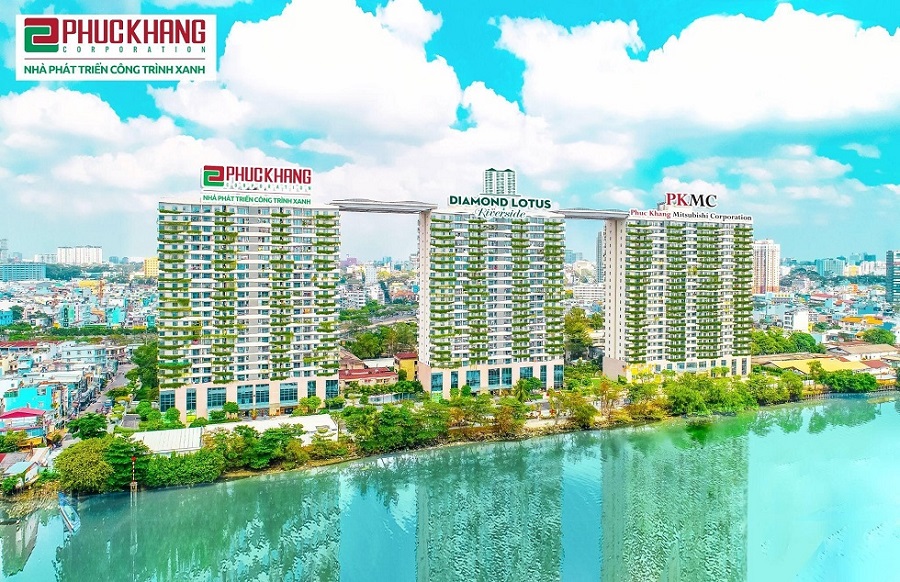 Diamond Lotus Riverside helps save 44% of energy and 35% of water and features airy space with natural sunlight, said CEO Luu Thi Thanh Mau.
To develop urban areas in a sustainable and green style, it is necessary to learn experience from many developed countries such as Japan, the United States and Singapore and have a close cooperation between State agencies and enterprises, mainly leading housing developers such as Phuc Khang Corporation.
Since the first day of its establishment, Phuc Khang Corporation has been living up to its mission to act as a pioneer in building a better lifestyle and living environment for the community according to the global green standards. All of Phuc Khang Corporation's projects embrace traditional humane value, which is a solid foundation for the best service to its customers and the society.