HCMC – A multi-function public space, which was an abandoned area of 1,500 square meters polluted with garbage a few months ago, has been opened to the local community in Chuong Duong Ward, Hoan Kiem District, Hanoi.
As part of this pilot mini development plan for the Red River zones, several activities have been taking place during the past few months.
These included clearing 200 tons of garbage, training local communities on garbage management and reduction, wastewater treatment, building a forest garden, a playground for children, and a pathway to connect local communities with the nearby green space.
It is also expected to provide Hanoi City with valuable inputs for the development of its urban zoning master plan.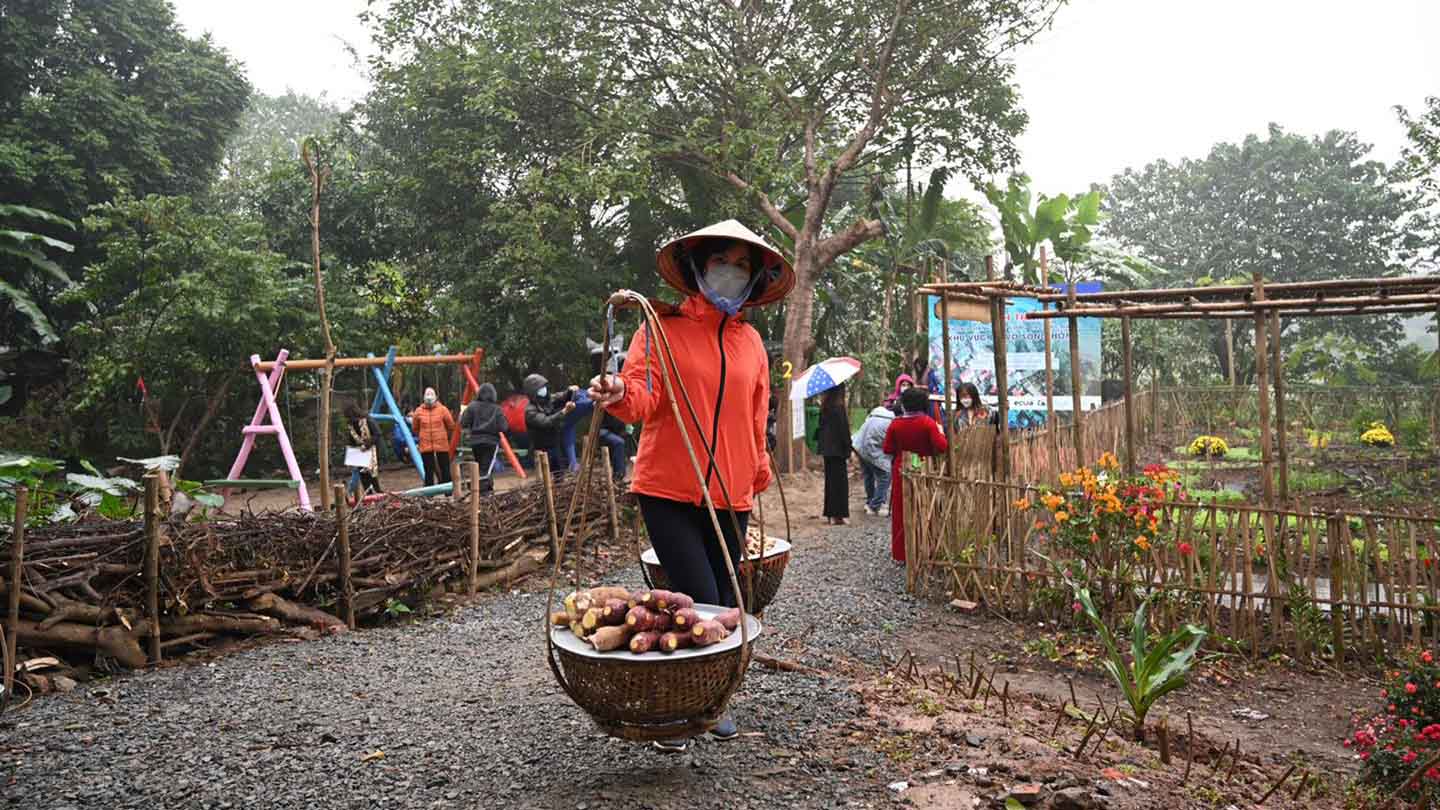 The project has been initiated by the Livable Hanoi network and is being implemented by four organizations, Think Playgrounds, Keep Hanoi Clean, the Center for Environment and Community Research and ECUE.
In addition to the contributions of many individuals, the project has been sponsored by the Embassy of Denmark in Vietnam, Ford Vietnam, and the United States Agency for International Development.
"The Embassy of Denmark is once again proud to continue supporting the 'For A Livable Hanoi' alliance with this initiative, and joining hands with many other stakeholders, including social organizations, local authorities, businesses, other development organizations, and many Hanoi-loving volunteers, contributing to meaningful efforts to make Hanoi a better place for everyone," the Embassy said.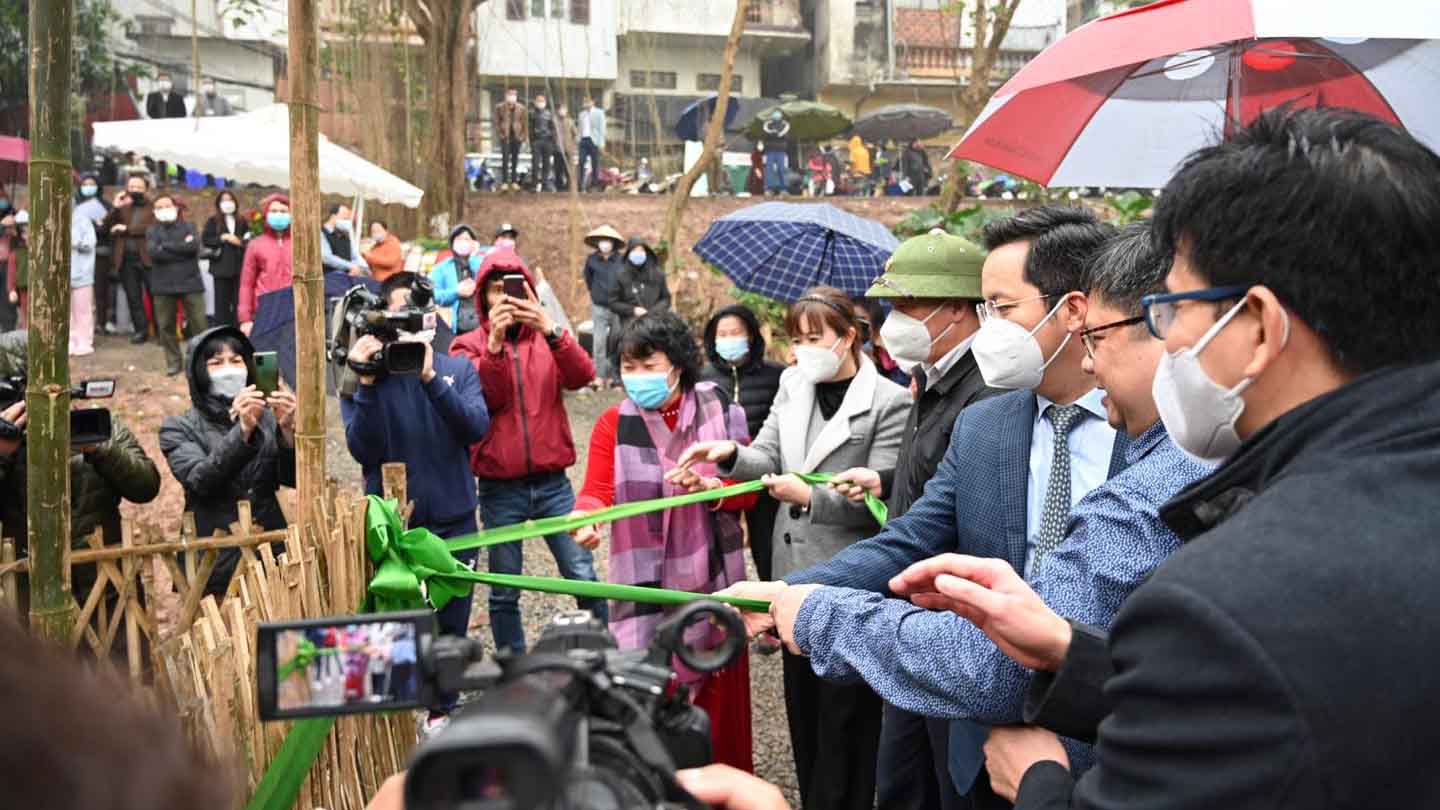 Addressing the opening ceremony, Nguyen Anh Quan, vice chairman of Hoan Kiem District, said this multi-function public space is a very meaningful project, which aligns with the law on environmental protection.
"The project helps raise awareness and responsibility among the community over environmental protection. After more than two months, it has been transformed from an area polluted with garbage and wastewater into a clean and beautiful public space. The local residents now have a green space and the air quality has improved," he said.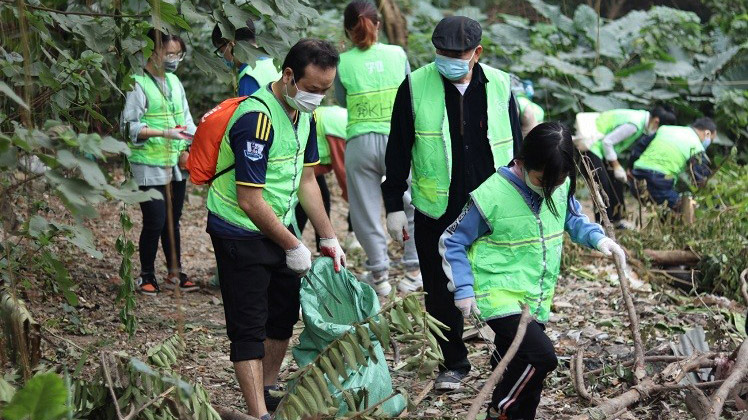 Le Quang Binh, coordinator of the Livable Hanoi network, said the pilot project to turn 1,500 square meters of landfill into a green, clean and multifunctional space offers hope for the revival of other areas of the Red River.
"The project has been successful because it has created a platform for many individuals and organizations to join hands. This is a social ecosystem where each party contributes a part based on its role and capacity to expand the green space of Hanoi," Binh shared.