Nestled in the middle of mountains, Pu Luong Valley attracts tourists with its cool mountainous atmosphere, peaceful scenery and magnificent terraced fields.
About 160 kilometers from Hanoi and 130 kilometers from Thanh Hoa City, Pu Luong is situated in Ba Thuoc District, Thanh Hoa Province. Tourists can easily travel there by different means of transportation. It usually takes tourists four to five hours to reach Pu Luong if they travel by motorbike or car.
Pu Luong captivates travelers with its natural beauty, vast terraced fields, green jungles, hills, and mountains. Surrounded by primeval forests, Pu Luong enjoys its own pleasant climate. Visitors can walk around Pu Luong, feel the purity of the atmosphere and peace, away from the hustle and bustle of urban life.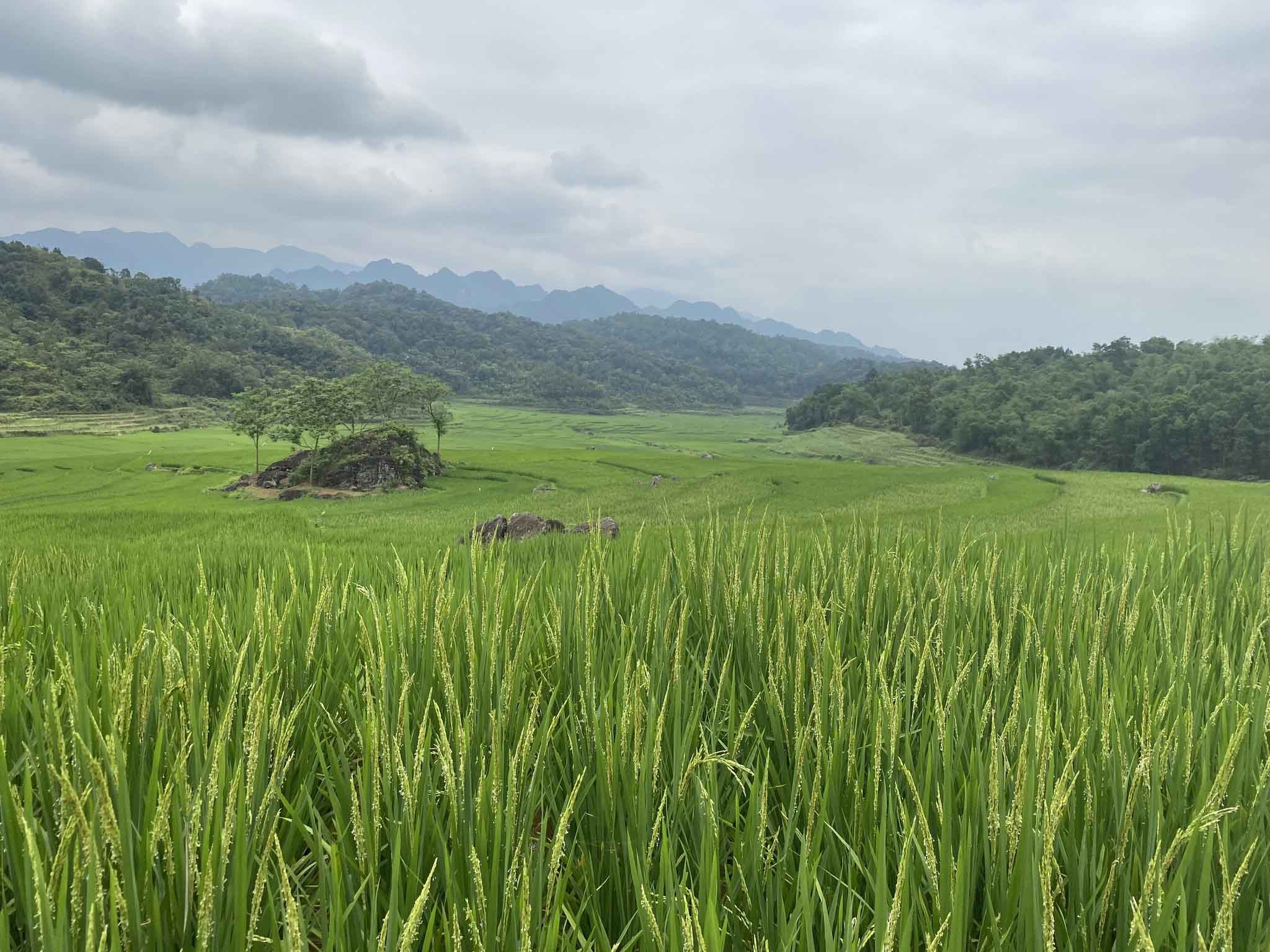 Pu Luong has two ripe rice seasons, which are from May to June and from September to October. All the terraced rice fields turn into an outstanding yellow, creating an otherworldly landscape. At this time, tourists have the opportunity to enjoy the peaceful atmosphere, the poetic scenery as well as feel the scent of Thanh Hoa mountainous countryside. Moreover, they can also have a chance to see local people harvesting rice in the fields.
Aside from the ripe rice season, Pu Luong is still covered by the green of mountains and forests. Therefore, tourists can visit Pu Luong during any season of the year. Besides, homestays and resorts in Pu Luong are built in a rustic and nature-friendly architecture with open space to watch rice fields, making tourists feel like they integrate with nature.
Visitors can discover many other interesting sites in Pu Luong, such as Pu Luong Mountain Peak at an altitude of 1,700 meters. It is a famous overnight trekking and camping destination. Standing on the top of the mountain, tourists can capture a panoramic view of the beautiful Pu Luong Valley. On visiting Hieu village, Eo Kien village or Kho Muong village, travelers will have the opportunity to learn more about unique traditional culture and blend into the peaceful life of ethnic people in those regions. Or simply, tourists can visit highland markets, buy souvenirs, and enjoy local specialties.