HCMC – The Vietnam Administration for HIV/AIDS Control (VAAC) officially launched the latest national HIV prevention campaign with the theme, "Love is hard. HIV prevention is easy", on November 17, promoting the latest HIV prevention tools – contrasting the difficulties of love with the relative ease, safety and effectiveness of using medication for HIV prevention.
The campaign will be implemented until December 15, 2021, in coordination with World AIDS Day 2021, to reach the national goal of ending AIDS by 2030 in Vietnam.
The campaign fosters the idea that with safe and effective medicines for preventing HIV transmission, there is no reason to fear knowing one's HIV status. It cherishes the perception that we live in a time where HIV status does not matter in relationships, love or healthcare.
The campaign is led by the VAAC under the Ministry of Health with technical and financial support from the United States Centers for Disease Control and Prevention, under the U.S. President's Emergency Plan for AIDS Relief and with the Partnership of Health Advancement in Vietnam (HAIVN).
Nguyen Hoang Long, Head of VAAC, remarked that the campaign, "Love is hard. HIV prevention is easy", targets young people, especially those at risk of getting HIV."
"This campaign promotes the key message that now, HIV prevention and treatment with antiretroviral therapy (ARV) is safe and more effective than ever, so there is no reason to fear knowing one's HIV status."
This communication campaign supports the idea that knowing your HIV status can empower people to get on pre-exposure prophylaxis (PrEP) if HIV-negative or ARV therapy if they are HIV-positive.
With ARV medications, a person living with HIV can achieve an undetectable viral load and therefore cannot transmit HIV to his or her partner, as Undetectable means Untransmittable (U=U).
"With PrEP and U=U, there is no reason to fear knowing one's HIV status because both are safe and effective tools to stay healthy and prevent HIV acquisition or transmission," Long said.
"There is also no reason to fear being in a serodifferent relationship, in which one partner has HIV and the other does not, or to discriminate against a partner living with HIV. A world in which HIV status does not matter in relationships, love, or healthcare is sometimes referred to as 'status neutral'."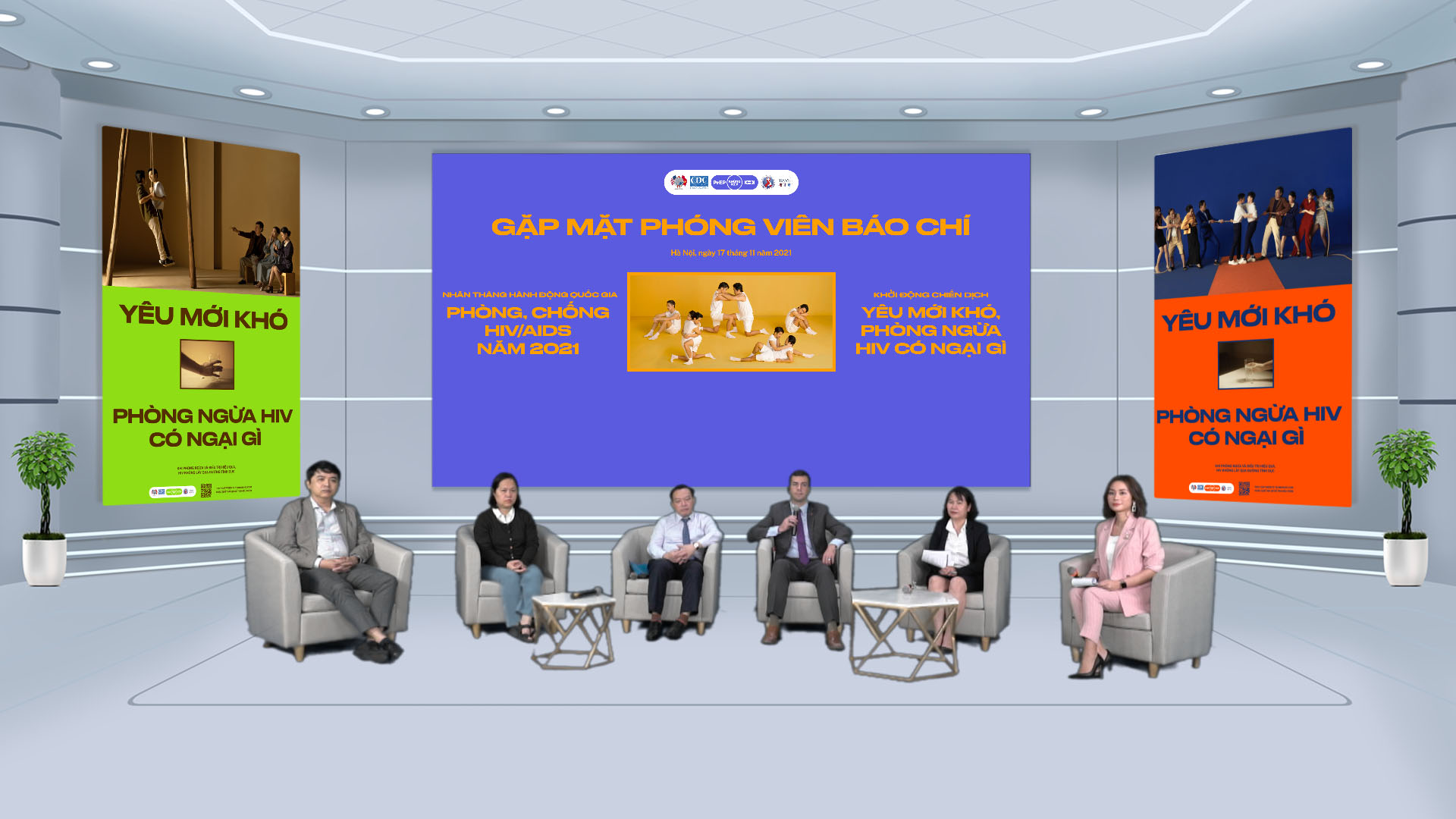 The campaign also calls for healthcare that treats everyone equally, regardless of their HIV status, with access to safe and effective ARV medications to stay healthy and prevent transmission. This approach helps normalize routine HIV testing and facilitates stigma-free care for both HIV-positive and HIV-negative people.
The campaign includes a social media component, an art exhibition titled "Museum of Heartbreak", a music video for "Love is hard" – a collaboration work with rapper Kimmese – and aims to raise the voices of people living with and affected by HIV, and an information website "yeumoikho.com".
The "Museum of Heartbreak" exhibit features 10 pieces from local artists based on over 1,000 stories sourced from the community about life and love among people living with HIV. It will be open for the public at the Factory Contemporary Arts Center (District 2, HCMC) on December 11 and 12.
"We are living in a time when the HIV status, whether a person is positive or negative, no longer matters when it comes to relationships, love, or health – this is the key message the campaign conveys," said Dr. Todd Pollack, Country Director of HAIVN and Assistant Professor of Medicine at Harvard Medical School.
"The message will be made widely accessible to the public through diverse platforms, and individuals can reach out for more information through a private chat tool. We hope the information made available from this campaign will be of help to people living with or at risk of HIV in Vietnam, particularly given the challenges to accessing healthcare services created by the Covid-19 pandemic."
The launch of the "Love is hard. HIV prevention is easy" campaign follows VAAC's recent campaign to encourage people living with HIV to get vaccinated against Covid-19, "Trust Doctors, Not Ducks".