HCMC – The Saigon Times Group today, January 29, presented 50 Tet gifts to poor households in Ward 12, District 5, HCMC with the sponsorship of the Vietnam Bank for Agriculture and Rural Development (Agribank).
The gifts were distributed through the Saigon Times-Great Circle program, an initiative of the HCMC-based media group.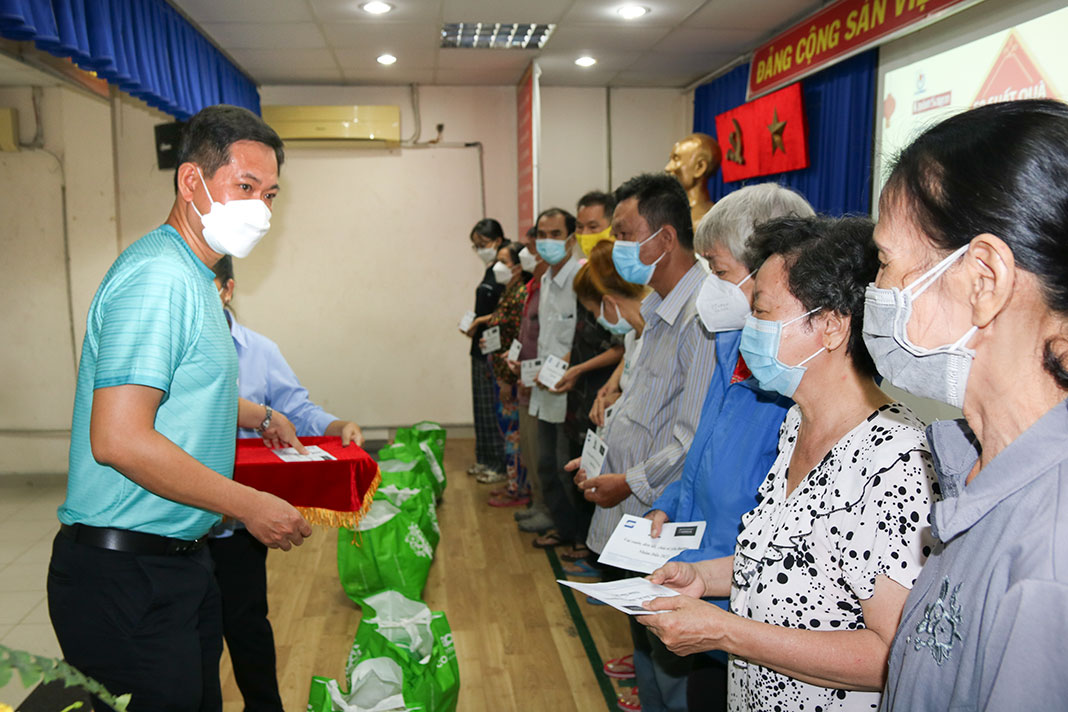 Fifty households in Ward 12 benefited from this social activity. Each gift consisted of VND500,000 in cash and a bag of necessities valued at VND500,000. The total value of the 50 gifts is VND50 million, all sponsored by Agribank through the HCMC Journalists Association.
Speaking at the gift presentation ceremony, the Saigon Times Group's Deputy Editor-in-Chief Pham Huu Chuong said the gifts were meant to help the beneficiary families in the ward have a happy and warm Tet holiday.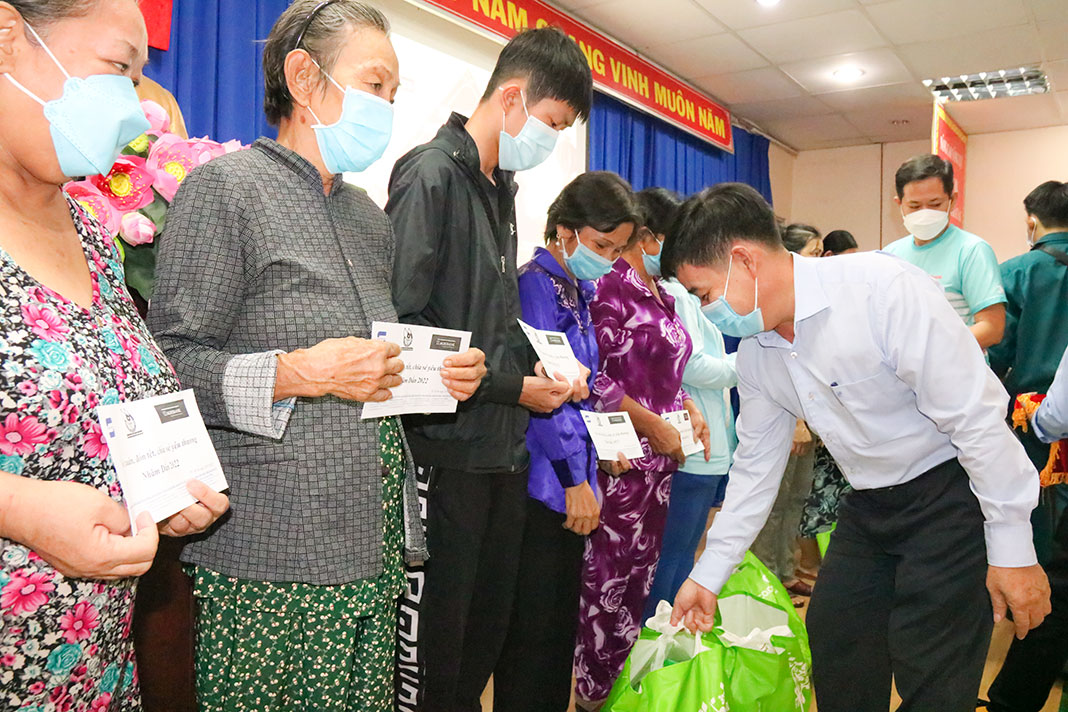 Over the past two years, the Saigon Times-Great Circle initiative has received donations, in cash and kind, from organizations and individuals and distributed them to frontline healthcare workers, anti-Covid forces and underprivileged households in HCMC and other cities and provinces during the fight against Covid.