Blue sea, white sand and bright sunlight together draw a beautiful picture of the beach city of Vung Tau. In any season, the city boasts its own uniqueness and distinctive features. Specially, in autumn, multiple corners in the city are as gorgeous as temperate zones. Surrounded by the sea and mountains, Vung Tau City shows great potential for the high-end leisure tourism development. Notably, Sao Mai Resort is dubbed a leisure-time paradise, attracting many tourists due to its appealing space, convenience and luxury services.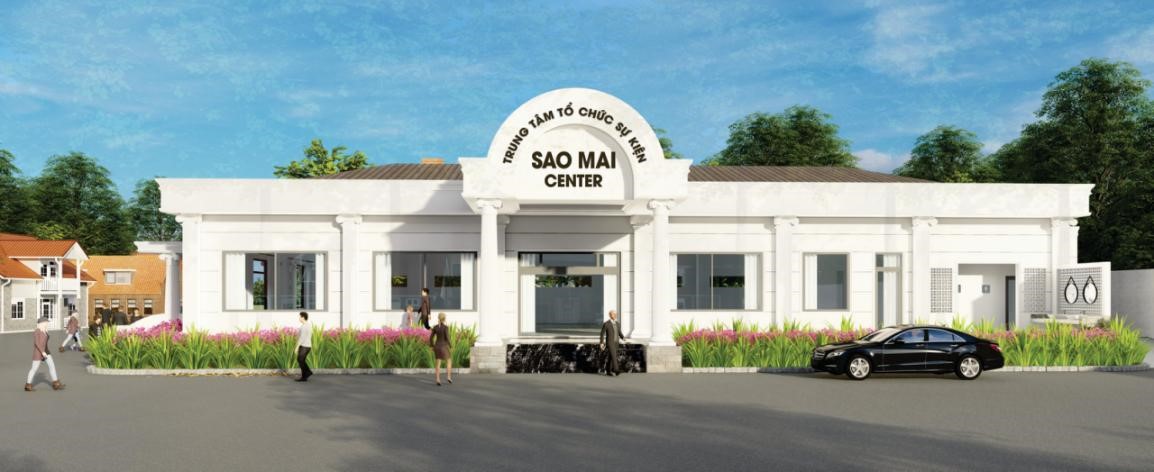 Vung Tau is making remarkable progress in tourism growth, attracting over 15 million visitors annually. Since it made debut, Sao Mai Resort has excellently quenched the thirst for luxury lodging facilities in the beach city. Tourists enjoy convenience, luxury, relaxation and peace at Sao Mai Resort due to its gardens and airy open space after staying at the resort.
With its prime location, Sao Mai Resort is adjacent to multiple tourist sites such as Thi Van Mountain, Dragon Fin Cape and Nhong Pass, making it more attractive to guests. Besides, the resort features an outdoor swimming pool, tennis and golf courts, karaoke parlors, a poolside cafe restaurant and spa rooms that help tourists relax and re-energize themselves.
During its journey of reaching the five-star level, Sao Mai Center, one of the resort's multiple components, has been completed and will be put into service in late 2022. To meet the soaring demand for events, wedding parties and conferences, the resort is tapping the wedding and conference segment that is expected to boom in the rest of the year.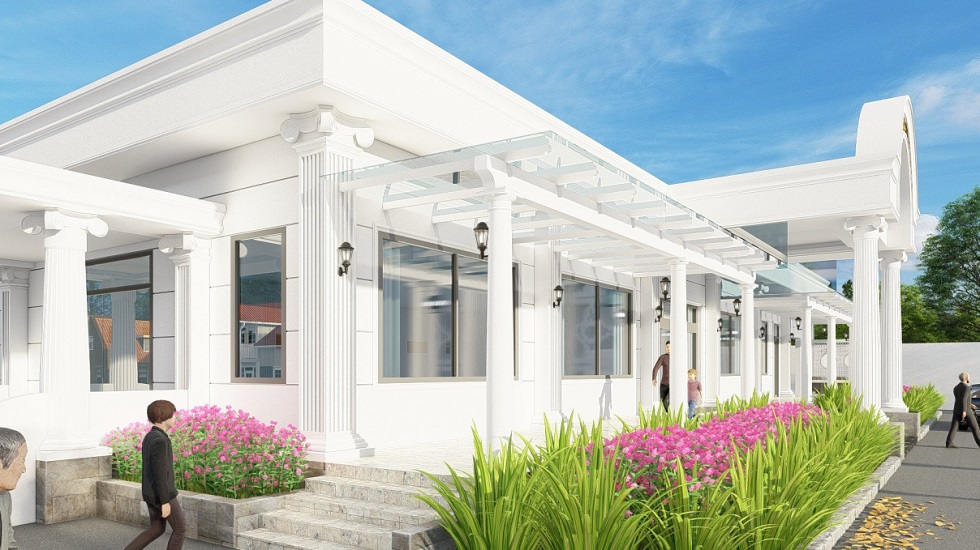 "The Sao Mai event-organizing center" is equipped with modern LED screens, sound and lighting systems, and luxurious and airy space with various design concepts, setups and themes, or customized designs. Furthermore, Europe-styled interior design, plus a perfect combination of white and brown, makes tourists comfortable, relaxed and enjoyable. The center is ideal for couples to throw a wedding party in such a splendid and dreamy setting. To create an unforgettable moment, couples can stay at a romantic honeymoon room at the resort, which helps them sublimate their feeling of happiness.
Thanks to experienced chefs and culinary experts, the menu of the restaurant in Sao Mai Resort is always updated to catch up with the latest trends, with a variety of new and tasty dishes of Asia and Europe, giving a wide range of options to customers. Moreover, with its professional workforce, Sao Mai Resort will bring perfection and the maximum satisfaction to visitors.
Sao Mai Center – a center for events – is offering various promotional programs and discounts to customers from now until the end of December. For further information or bookings, please contact (254) 3936318 – (254) 3936320 or visit the website www.saomaiphumyresort.com.