SCG has made ongoing efforts to integrate sustainable development goals into its business model, thereby contributing to driving internal business growth and national economic recovery. Five companies of SCG in Vietnam have been listed in Top 100 Sustainable Enterprises in Vietnam 2021.
Indeed, five subsidiaries of SCG including Vina Kraft Paper Co., Ltd., SCG Concrete Roof (Vietnam) Co., Ltd., Buu Long Industry and Investment JSC, Song Gianh Cement JSC, and Binh Minh Plastic JSC, have ramped up investment in sustainable development over the past years to produce high-quality products, protect the environment, and create a safe workplace.
Leveraging sustainability for business growth
The COVID-19 pandemic has deeply impacted the business communities in Vietnam and around the world. A company will be more resilient to the crisis if it has pivoted its business strategy towards sustainable development. As the leading business conglomerate in ASEAN, SCG has embraced sustainable development goals since its inception. The efforts have paid off during the crisis.
Specifically, a team of talented and loyal employees have stayed with SCG through the COVID-19 storm. This is attributable to the group's sustainable and healthy working environment where employees are treated fairly and equally, without discrimination against gender, age, or ethnicity. As a result, employees will have more opportunities to realize their full potential in their current jobs as well as preparing for future changes.
In addition, more female employees are joining SCG as the corporation strives to improve gender equality in the workplace. Female employees can receive practical support both mentally and professionally to advance their careers at SCG. Thanks to this approach, Vina Kraft Paper Co., Ltd. (VKPC), a member of SCGP, Packaging Business of SCG, has been lauded in Top 5 Outstanding Businesses Committed to Gender Equality at the Workplace 2021.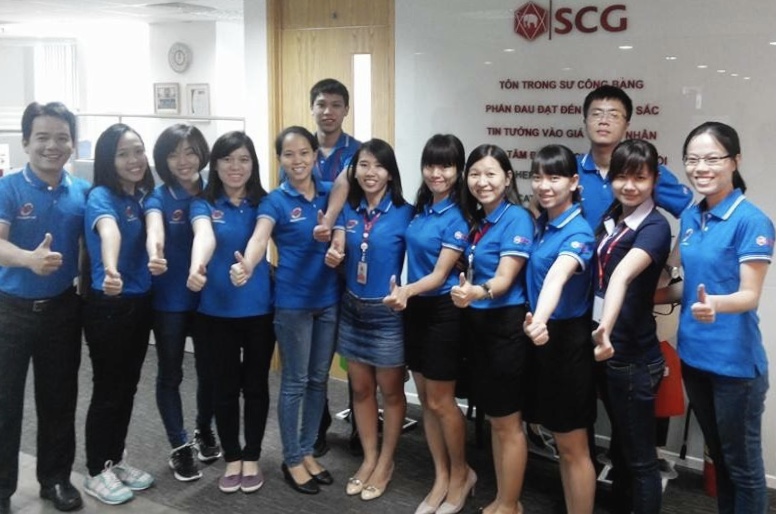 Mrs. Nguyen Ngan Ha, Customer Solution Department Manager, a female employee of VKPC, said, "I've worked with VKPC for 14 years. Since I first joined the company, I've realized that the policies on salary, bonus, health, training, and career growth have had a positive impact on my life. I have the opportunity to increase my income and career path while maintaining a healthy work-life balance."
She added that VKPC has always nurtured a gender-inclusive workplace to eliminate biases against women. As a result, there are now six female leaders, accounting for roughly half of the company's key positions. Meanwhile, VKPC is also developing female employees for management positions. These supportive policies have empowered female employees to shine in their fields while creating a more productive workforce to maintain business continuity during challenging times.
Social responsibility for community development
Not only caring towards its employees, SCG and its subsidiaries have promoted sustainable development activities in the communities. Over the past years, SCG has launched a number of corporate social responsibility (CSR) initiatives to build a more sustainable, supportive, and responsible society. An exemplary CSR program is SCG Sharing the Dream Scholarship, which has supported hundreds of Vietnamese outstanding students to overcome life challenges and pursue their education for a brighter future.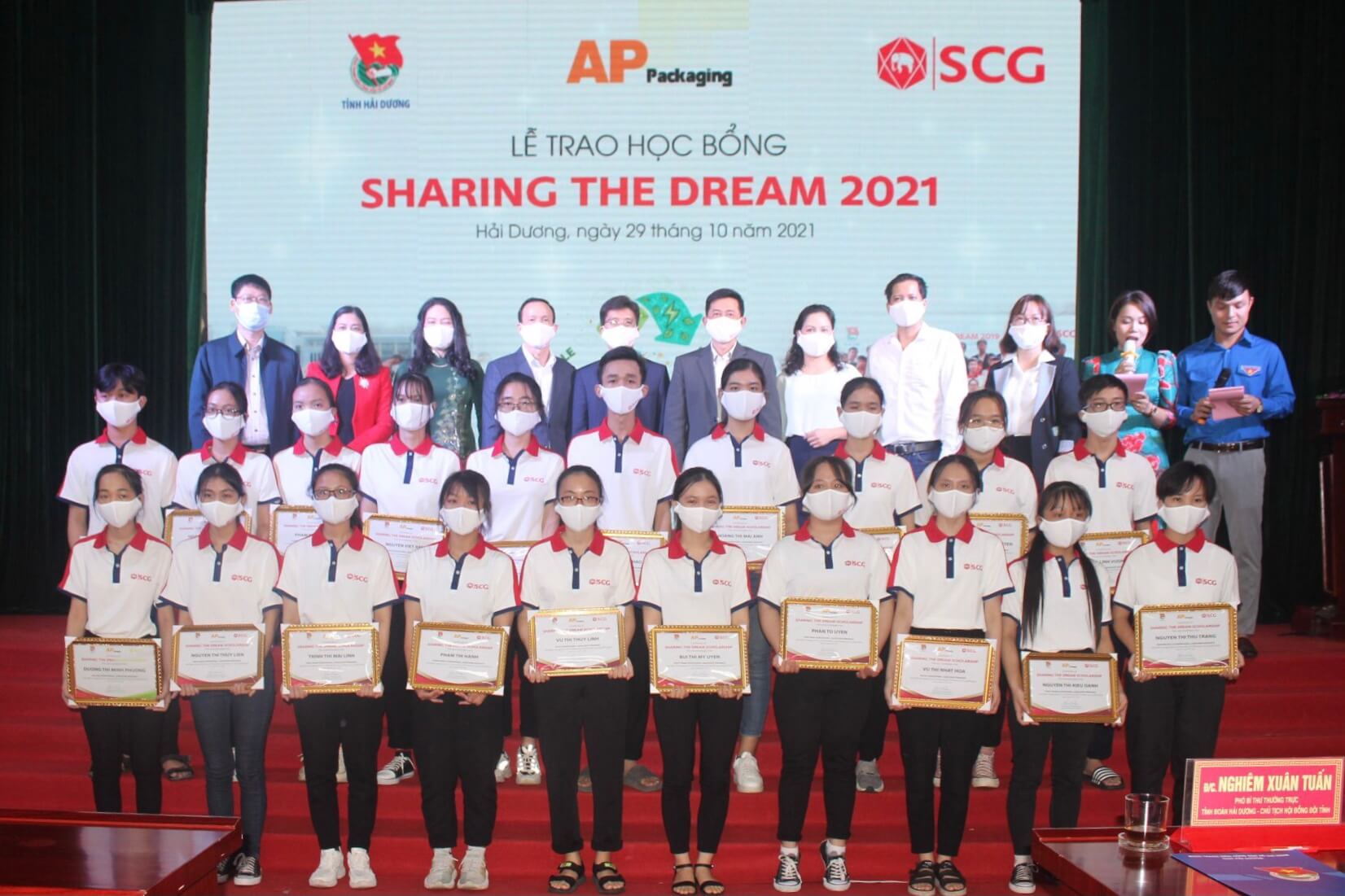 In addition, SCG also brings its latest innovations to Vietnam to aid the country's fight against the COVID-19 pandemic. Specifically, SCG has donated Hygiene Modular Bathrooms, an innovation from expertise in cement-building materials, to field hospitals to help safeguard frontline healthcare workers. The bathroom is designed with touchless technology and a high-capacity ventilation system to reduce their exposure risk to coronavirus. Another innovative solution is SCG Mobile Positive Pressure Chambers to facilitate the sample collection process. The chamber allows doctors and nurses to conduct swabs without direct contact with patients.
Significantly, the SCGP Paper Field Hospital Beds are made of 100% recycled paper, lightweight and easy-to-install, showed their benefit in assisting the frontliner during the pandemic fighting.
Nguyen Thanh Phong, Doctor Specialist Level II at the COVID-19 field hospital in District 8, said that SCG has donated critical supplies such as the assembled hygiene modular bathrooms and SCGP paper field hospital beds for the field hospital. The donations have served the essential needs of both patients and frontline healthcare workers. In particular, the hygiene modular bathrooms help protect the mental and physical health of frontline healthcare workers during the fierce battle against COVID-19 pandemic. Meanwhile, patients can receive proper medical care from the hospital.
Earlier last year, SCG joined hands with the Youth Union and the local communities of Quang Binh Province to develop the first SCG Outdoor Gym in the locality. Leveraging SCG's expertise in cement-building materials, the project aims to sustainably uplift the physical and mental health of the local people. Meanwhile, SCG has also sponsored construction materials like cement and tiles to build children's playgrounds, upgrade infrastructure for social wellness and renovate kindergartens, among others. The CSR projects once again demonstrate SCG's brand promise "Passion for Better Living" for the society.
Sustainable vision to economic development
It is clear that sustainable development will deliver long-term value for people, society, as well as the economy. Therefore, many economies around the world including Vietnam are shifting gears on sustainability to facilitate recovery post COVID-19. In particular, Vietnam is stepping up its efforts to ensure a sustainable economic recovery after being hit hard by the COVID-19 pandemic. As a good corporate citizen, SCG not only finds solutions, but also takes responsibility to help Vietnam leapfrog to a more sustainable future, thereby contributing to national economic development.
Accordingly, SCG will apply the ESG 4 Plus in Vietnam where it is operating packaging, chemical, and cement businesses. The ESG 4 Plus target is raised to "Set Net-Zero – Go Green – Reduce Inequality – Embrace Collaboration" and will result in enormous benefits for the Vietnamese economy, including promoting renewable energy, developing eco-friendly innovations, upskilling Vietnamese workforce and forming collaborations at national level to drive sustainability.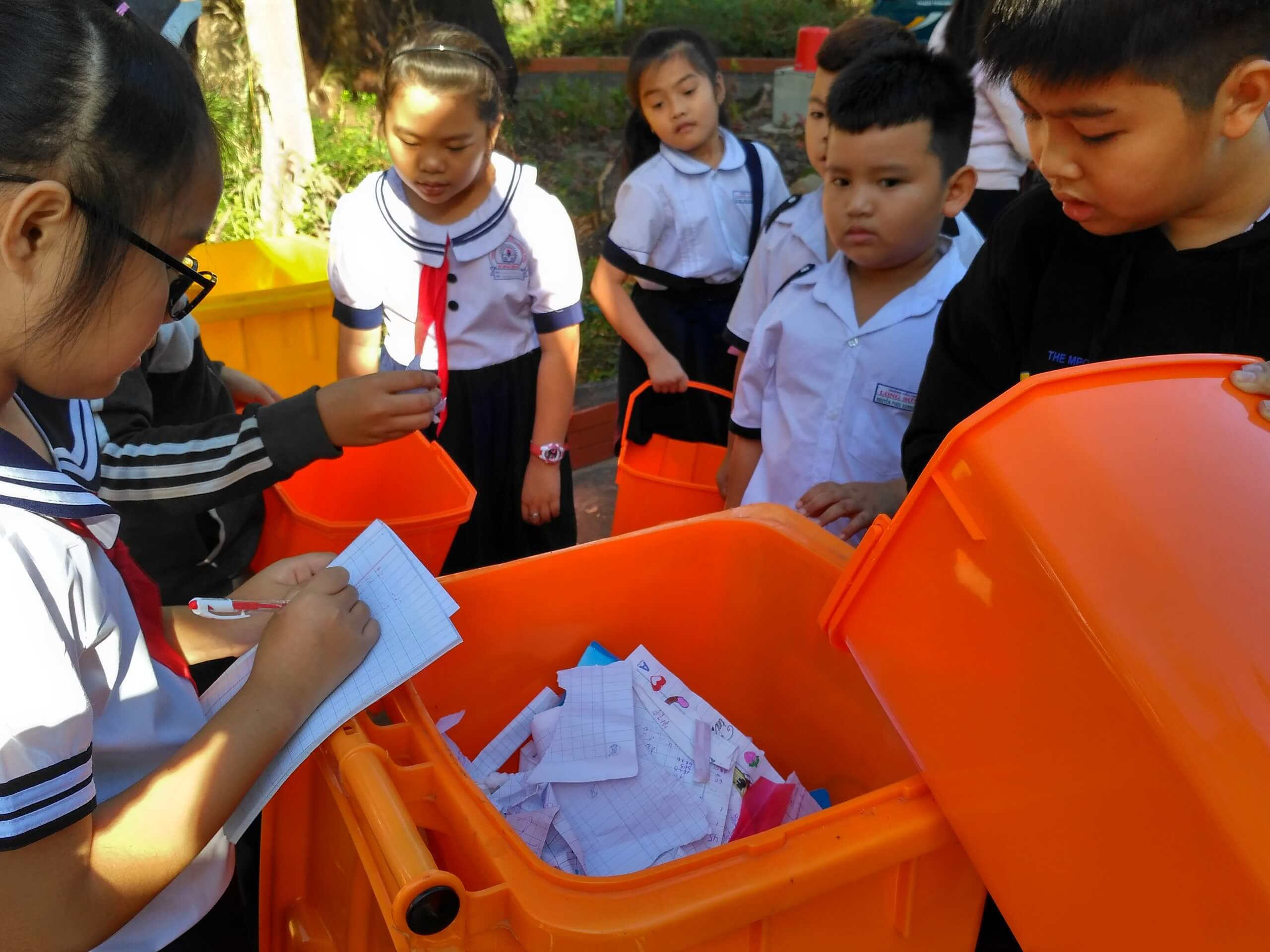 Indeed, products from SCG business like packaging paper, concrete, cement and tiles have become more popular in both local and foreign markets. Their thriving businesses not only generate better employment for the locals, but also improve the competitiveness of made-in-Vietnam products on the global market.
Take Binh Minh Plastics for example – it is the only company that has achieved Water Regulations Advisory Scheme (WRAS) certification for its PVC-U, PP-R, HDPE pipes. The eco-friendly products do not contain heavy metals and are absolutely safe for users when carrying drinking water and domestic water. Thus, the products have gained trust from customers especially when exported to the regional markets.
With the constant efforts to pursue sustainable development goals, five companies of SCG in Vietnam have been listed in the Top 100 Sustainable Companies in 2021 based on the Programme on Benchmarking and Announcing Sustainable Companies in Vietnam (CSI Programme). The achievements once again affirm SCG's commitments to supporting Vietnam's economy to grow more sustainably and prosperously.