HCMC – Enterprises striving for sustainable development should begin with sustainable business practices as small steps can create giant leaps, panelists said at a seminar themed "Investment for Value" yesterday morning, November 30.
The seminar was part of the Saigon Times CSR 2022 Merit Ceremony, which was held by the Saigon Times Group at Caravelle Saigon Hotel in District 1, HCMC, to recognize and honor enterprises with impactful CSR initiatives.
The panelists of the seminar are experts in the field and leaders of major corporations, comprising ​Joseph Low, President at Keppel Land Vietnam; Holly Bostock, Corporate Affairs Director at HEINEKEN Vietnam, Le Anh, Sustainability Vice President of Duy Tan Plastic Recycling; and Lam Ngoc Thao, Social Impact Consultant.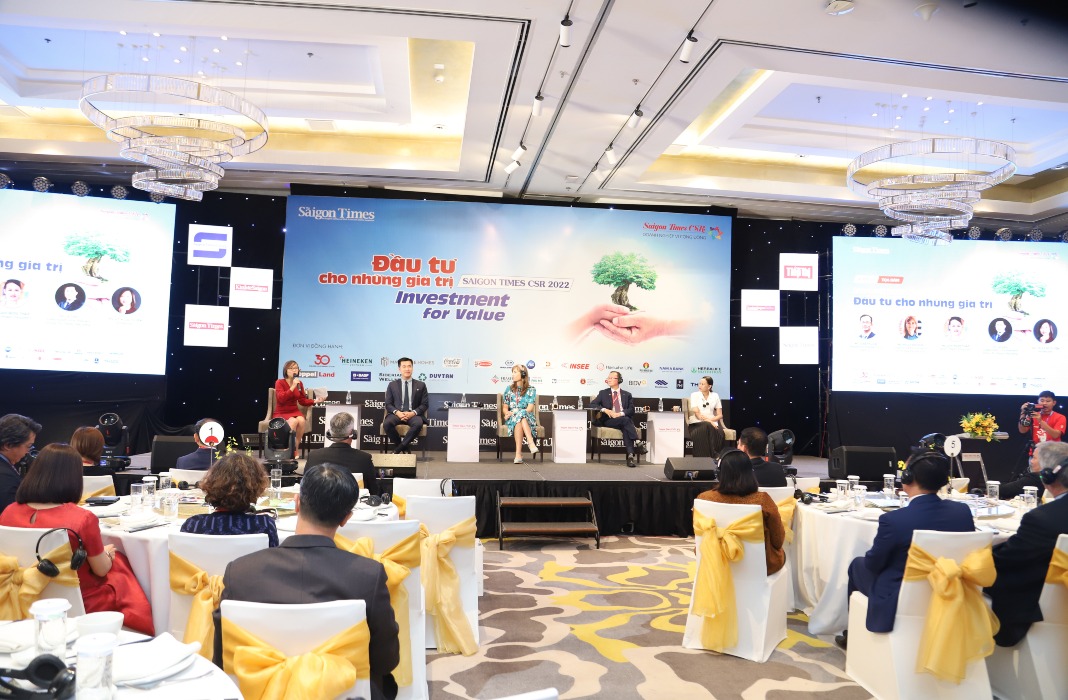 Regarding how to make CSR part of a company's DNA, Le Anh, sustainability vice president of Duy Tan Plastic Recycling Co. Ltd, emphasized: "Businesses should start with day-to-day activities in their own industry".
For example, Duy Tan Plastic Recycling has carried out environmental protection activities as part of its responsibility to the community. With a production line with a capacity of 30,000 tons per year, the factory can recycle about three billion plastic bottles each year.
From the perspective of a real estate developer, Joseph Low, President at Keppel Land Vietnam, said that sustainable development is at the core of the group's long-term growth and transformation strategy. In addition to the goal of reaching net-zero emissions by 2030, Keppel Land has also been contributing to the development of a clean and green environment with its smart and sustainable urban space solutions.
Echoing the view, Holly Bostock, Corporate Affairs Director at Heineken Vietnam, said CSR practices can be started by the enterprise itself through action programs in the strategy of sustainable development.
Heineken Vietnam creates sustainable values with its partners – from distributors to restaurant owners, and especially applies the "circular economy" model in their production activities to minimize emissions and waste.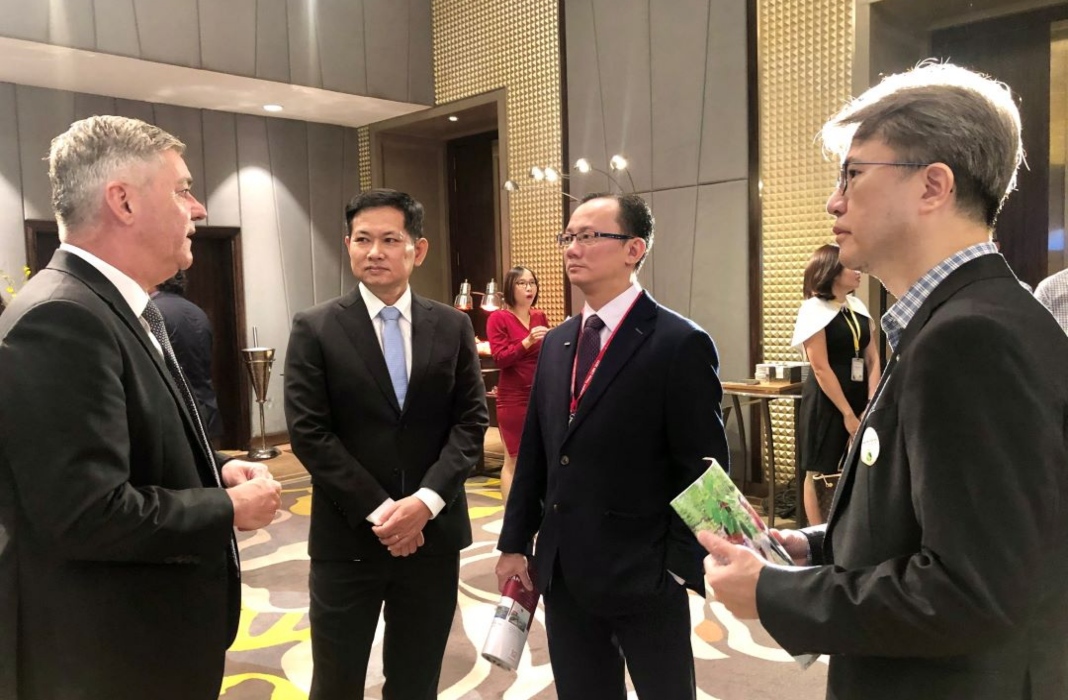 Actually, businesses can do CSR in their own way and start with sustainable actions. "Small steps, giant leaps", panelists said at the event.
According to Lam Ngoc Thao, social impact consultant, building a CSR strategy in any aspect depends on the business's internal situation. "Each business with its own characteristics will determine how to carry out different CSR programs with various contributions to society," Thao said.
"The allocation of their financial and human resources in CSR strategies and sustainable development is not only to create positive impacts for the environment and society but also bring great value to the businesses themselves," she added.
"As companies, we don't do economic sustainability for fun or charity. We do it because it makes business sense and brings values to not only our business but also to the society in economic and environmental aspects, for example," Bostock said.
Nowadays, many people are concerned about environmental problems and sustainable development. Hence, green activities can help promote the value of the enterprises and cultivate brand love among their customers, Le Anh echoed the view.
Taking about Keppel Land's efforts to build effective CSR strategies, Joseph Low emphasized that leadership was important to kick-start CSR initiatives. Keppel Land has a human resource system with different levels to form CSR ideas and put them into practice.
"Moreover, we should keep abreast of the changes in global standards and initiatives," he said. Keppel Land also searches for information from the United Nations and their guidelines, and organizes and attends some forums to exchange CSR ideas with other enterprises and organizations.
Bostock admitted that her company has also faced lots of hurdles in the evolution from a profit-seeking business into an entity responsible to society and the environment such as unclear and inaccessible regulations, mindsets, and methods. Hence, businesses should share their experience and join hands to overcome the challenge.
Le Anh also spoke highly of the role of the press, media outlets, forums like Saigon Times CSR, and the cooperation of enterprises in promoting the CSR spirit and practices among the community and society.