As of March 2021, Vietnamese people living with diabetes could check their glucose level without having to make painful finger sticks following Abbott Vietnam's launch of FreeStyle Libre system, the world's leading glucose monitoring technology and the Prix Galien USA award winner in 2019 for Best Medical Technology, popularly considered as the equivalent of the Nobel Prize in biopharmaceutical research.
The system brought by Abbott, a global healthcare leader, is a first-of-its-kind wearable sensor-based technology that gave people with diabetes in Vietnam a better way to manage their condition.
For many Vietnamese people living with diabetes, having their glucose level checked and their diabetes managed wasn't easy to cope with. On March 12, 2021, Abbott, a global healthcare leader launched the FreeStyle Libre system in Vietnam. The first-of-its-kind wearable sensor-based technology eliminates the need for routine finger sticks and give people with diabetes a better way to manage their condition. The FreeStyle Libre system has been now available in Vietnam across multiple medical equipment stores, pharmacies, drugstore chains and Abbott's FreeStyle Libre official online store on Lazada.
Abbott's March launch of FreeStyle Libre system has added Vietnam to the list of more than 50 countries where FreeStyle Libre portfolio has revolutionized the way diabetes is managed, with 37 countries among those having full or partial reimbursement.
Several weeks later, Vietnam was hit by the next wave of COVID-19 fast-spreading outbreaks in late April. By December 27 Vietnam has recorded more than 31,400 coronavirus-related deaths, a Health Ministry report said, of whom many had suffered from non-communicable diseases (NCDs), including cardiovascular diseases and diabetes. The report said an average 232 people died in the past seven days.
But it is not the first response to people with diabetes Abbott made in Vietnam as part of its efforts to find new answers to chronic health conditions. In 2020 and 2021, Abbott continuously launched new and enhanced reformulation of Glucerna, which was designed to further improve insulin sensitivity and achieve glycemic control in four weeks.
Innovation changing the world and the future of health
In honor of its innovations to improve global health, Abbott was named by Fast Company as the 2020 World Changing Company of the Year. Fast Company is the world's leading progressive business media brand. World Changing Ideas is one of Fast Company's major annual awards programs that focuses on ideas and innovation that can lead to societal benefit.
For Abbott, the award showcases the impact of technology and programs that have helped people around the world. Abbott's Amplatzer Piccolo Occluder, a device to treat premature babies and newborns with an opening in their heart, medically referred to as patent ductus arteriosus (PDA), was named a finalist for Health and Wellness.
Amplatzer Piccolo Occluder device was originally developed for adults. Abbott's scientists and engineers have then worked to adapt this breakthrough technology, making it a solution to treat premature infants. Now, at no bigger than the size of a pea, this device closes holes in hearts of newborns, opening lifetimes of possibilities for the most vulnerable among us.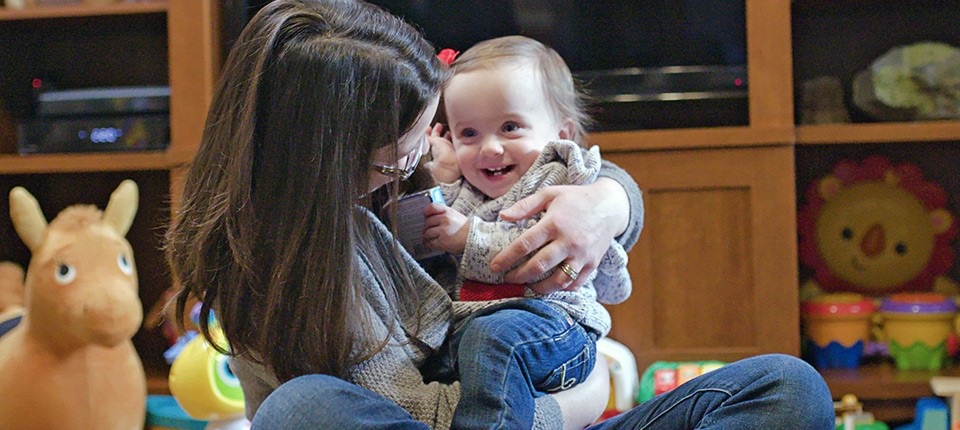 Amplatzer Piccolo Occluder has been made available in Vietnam, as Abbott since its 1995 arrival has been moving in line with the country's strategy in dealing with NCDs. PDA is one of cardiovascular diseases that, along with diabetes, cancer and chronic respiratory diseases, makes the four main types of NCDs.
Vietnam's national strategy for NCD prevention in the 2015-2025 period identified the key solutions as promoting prevention, strengthening primary health care to reduce risk factors, increasing the rate of detection and treatment of NCDs.
Of every 100 deaths in Vietnam, NCDs are the cause for 77, with cardiovascular diseases accounting for 31 percent, cancer for 19 percent, and diabetes 4 percent, Health Ministry data show.
2030 Sustainability Plan
Acting along Vietnam's strategy for NCDs prevention and continuously bringing in its latest innovations are part of the longstanding commitment of the company established in 1888 to sustainability in health, with the purpose of helping people live fuller lives through better health.
The company has developed the 2030 Sustainability Plan, focusing on innovating for greater access to life-changing technologies and breaking down barriers to health equity, with a target to bring these answers to more than 3 billion people by 2030, from 2 billion now.
Last month Abbott achieved the highest score out of 84 companies in its industry in the S&P Global Corporate Sustainability Assessment, also called the Dow Jones Sustainability Index (DJSI), marking the ninth consecutive year that it has secured the top score in the Health Care Equipment and Supplies sector.
While other companies have pursued ad-hoc adherence initiatives around specific products or tools, Abbott has taken a broader view and beyond-the-pill approach aiming at better treatment outcome. The company has collaborated with international experts in behavioral science and thought leaders across disease areas to introduce a:care, a pioneering well-designed healthcare ecosystem that leverages digital tools, offline assets and behavioral science to support both healthcare professionals (HCPs) and patients.
Launched in Vietnam in 2019 and a:care pro website added in 2020, a:care provides doctors and pharmacists access to tools and information to help patients better understand, manage and monitor their conditions. To date more than 55,000 HCPs globally and up to 5,000 HCPs from Vietnam have attended the a:care masterclasses educating in the latest behavioral science techniques on how to best help people on their health journey.
a:care's positive impact has been amplified in the past two years as physical contacts and direct meetings are restricted by the pandemic.
In dealing with infectious diseases, Abbott has been at the forefront of the COVID-19 pandemic, developed 12 coronavirus tests in 12 months, including Panbio COVID-19 antigen rapid tests, RT-PCR tests and antibody serology tests.
Abbott is currently manufacturing more than 100 million COVID-19 rapid and RT-PCR tests a month to meet increased need for testing around the globe while manufacturing other tests including DBS-dry blood spot test for HIV and hepatitis continues.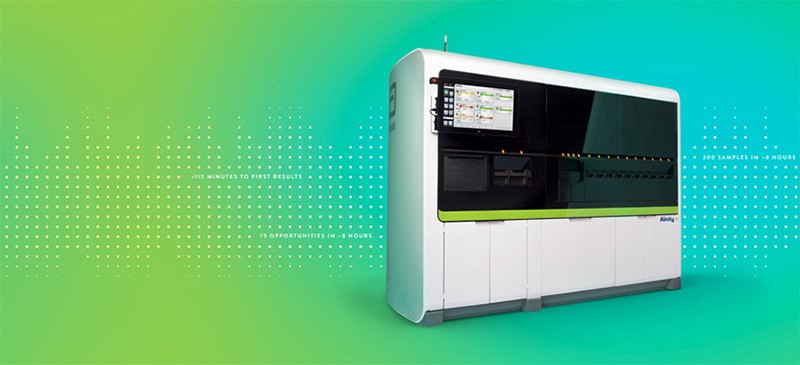 Meanwhile Abbott is providing people, especially the elderly, with cardiovascular and respiratory diseases, children and pregnant women, additional layer of protection with Influvac – quadrivalent influenza vaccine.
Answers to future pandemic threats
As a leader in blood screening and infectious disease testing and the creator of the first test to detect HIV antibody, Abbott created its Global Viral Surveillance Program in 1994 to monitor HIV and hepatitis viruses and identify mutations, with samples collected from 45 countries globally.
It has identified and characterized more than 5,000 virus strains, which helps ensure the company's diagnostic tests stay up to date and enable researchers to proactively evaluate and solve infectious disease challenges.
In preparation for the future, Abbott formed in March the Abbott Pandemic Defense Coalition, a first-of-its-kind global scientific and public health partnership dedicated to the early detection of, and rapid response to, future pandemic threats. The surveillance program will now be a part of the Abbott Pandemic Defense Coalition.
By connecting global centers of excellence in laboratory testing, genetic sequencing and public health research, the program will identify new pathogens, analyze potential risk level, rapidly develop and deploy new diagnostic testing and assess public health impact in real time.
As Abbott's innovations continue to help communities around the world, the company will continue to innovate across its businesses to create technologies that make a real difference in lives everywhere.