Vietnam's export revenue shot up to a record high last year despite global economic uncertainties. However, anxiety has quickly emerged as new orders have begun to plunge.
Bright prospect for Vietnam's exports
Figures released by the General Department of Vietnam Customs showed that import and export value in the year through mid-December had hit a record high of US700 billion. The import-export turnover reported from January to November was equal to the full-year result of 2022, with US$673.7 billion and US$668.5 billion, respectively.
Of the total, exports brought in US$342.2 billion, up 13.4% year-on-year, or US$40.5 billion, helping the country maintain a trade surplus for the seventh consecutive year, with a value of nearly US$10.7 billion. The U.S. remained one of the biggest buyers of Vietnamese products, with US$101 billion, up 17.7% compared to the same period in 2021.
According to the customs agency, the import and export industries have grown by leaps and bounds over the past decade. The total import and export value between 2002 and 2021 stood at US$5,146 billion, while the results from 2012 to 2021 accounted for nearly 80% of the amount, at US$4,110 billion.
Data collected by the World Trade Organization pointed out that Vietnam's export was placed 23rd and import 20th in the 2021 global trade ranking. Meanwhile, its export came second among Southeast Asian nations, only after Singapore. Still, an impressive import-export performance this year may elevate the country to a new position in the international trade ranking.
The light has faded
As the Russia-Ukraine military conflict persists, coupled with soaring inflation, an energy crisis, and erratic monetary policy shifts, major economies are directly affecting global consumers' spending habits, causing importers to curtail their purchases in various markets, including Vietnam. As a result, a sharp decrease in new orders and a rise in stockpiles were seen across Vietnam's industries.
Despite favorable results since late June, leading to an average growth of over US$1 billion for consecutive months, aqua-product exports in November dropped 14% year-on-year to US$780 million, marking the first negative growth month in 2022. The Vietnam Association of Seafood Exporters and Producers (VASEP) reported that exports of shrimp, pangasius and tuna plunged around 20-26% in November compared to the same period last year.
VASEP General Secretary Truong Dinh Hoe said that the sector's biggest challenge is a lack of new orders when entering the peak season. The association forecasted the market downturn would continue in December and may linger until the first quarter of 2023.
The textile and garment industry – one of the country's leading export industries – also faced the same problem due to escalating inflation and economic woes. According to Vu Duc Giang, chairman of the Vietnam Textile and Apparel Association, textile and apparel enterprises are struggling against a sharp fall in new orders in late 2022. The industry expects a 25-27% drop in orders in early 2023, with heavier strains placed on processing firms. In addition, high interest and volatile exchange rates remain a big headache for companies in this field as they make it harder to import materials.
Fewer orders have forced footwear and woodworking manufacturers to curtail output, freeze contracts, or even shut down factories and downsize.
Previously, employees had to work overtime to keep up with a surge in demand when the new year approached, but it is the other way around this year due to massive layoffs resulting from slow order growth.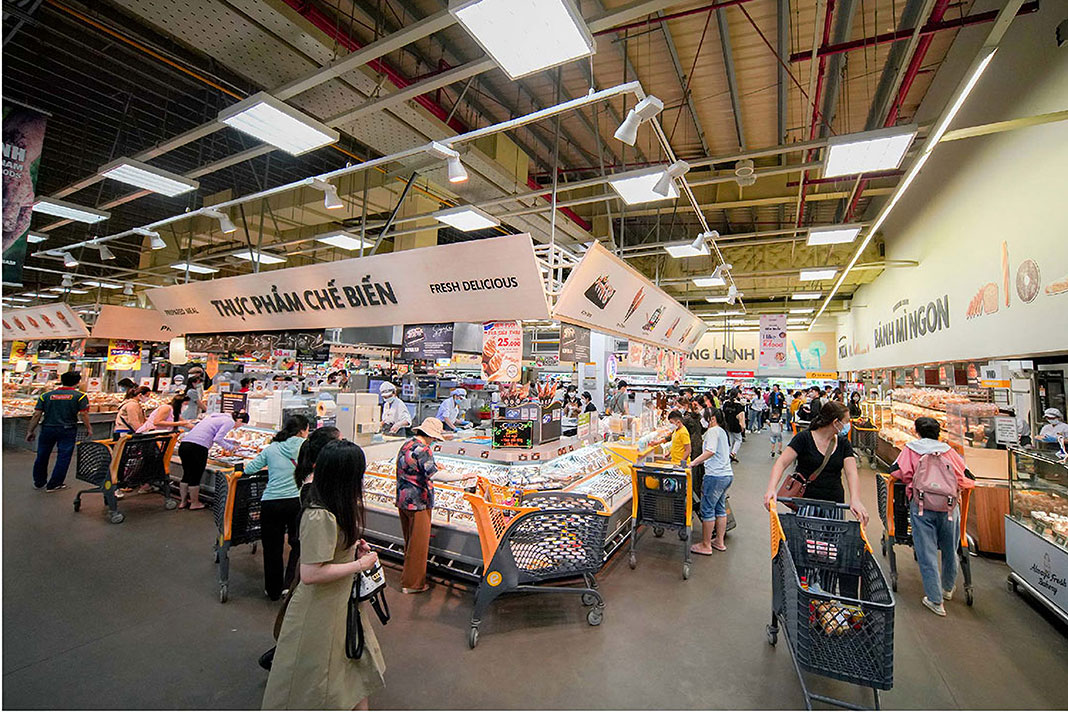 Do Xuan Lap, chairman of the Vietnam Timber and Forest Products Association, said that many businesses in the industry have yet to receive any orders for 2023, causing a surge in inventory and forcing them to cut output and lay off staff.
For high-value products such as mobile phones and phone parts thereof, November witnessed a year-on-year decline of 7.4%, standing at around US$5 billion, making it the third consecutive month with negative growth.
Figures released by the General Statistics Office showed that the production of these products inched down 7% in January-November.
Meanwhile, the global economic distress has dragged Vietnam's import-export turnover in November down 8.4% to US$29.2 billion and may continue until the year's end.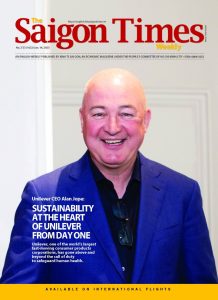 Under the current circumstances, enterprises are restructuring and searching for new markets to regain export growth momentum. The Ministry of Industry and Trade said it would support exporters in expanding to new markets and diversifying products by removing hindrances and warning them against risks of trade defense lawsuits.
Experts suggested that businesses should adopt green trade strategies, promote sustainable development, and be aware of the challenges and regulations of new markets. They are also encouraged to accelerate innovation, secure workers' rights, and upgrade equipment in line with international standards and environmentally-friendly criteria.