In recent days, Binh Duong New City has become livelier with the opening of its first shopping center – SORA gardens SC, further enhancing commercial amenities to meet the convenient shopping needs of the residents in this New City in particular, and the people of Binh Duong in general.
The aspiration to fill in the blank of utility for Binh Duong New City area
As the political, economic, cultural and financial center of Binh Duong Province, Binh Duong New City has seen development in various aspects like infrastructure, transportation, housing and commerce. However, the greatest concern of the residents in this new urban area is the lack of a nearby shopping location.
In the initial stages of development, investors to Binh Duong New City, especially BECAMEX TOKYU, believed that a large shopping center is essential for this area. Speaking at the project's Opening Ceremony, Mr. Oh Dongkun, General Director of the investor BECAMEX TOKYU, referred to SORA gardens SC as a "dream come true". He expressed his desire that SORA gardens SC would not just be a commercial facility, but also a symbolic place where people who love the New City can gather and watch the growth of the town.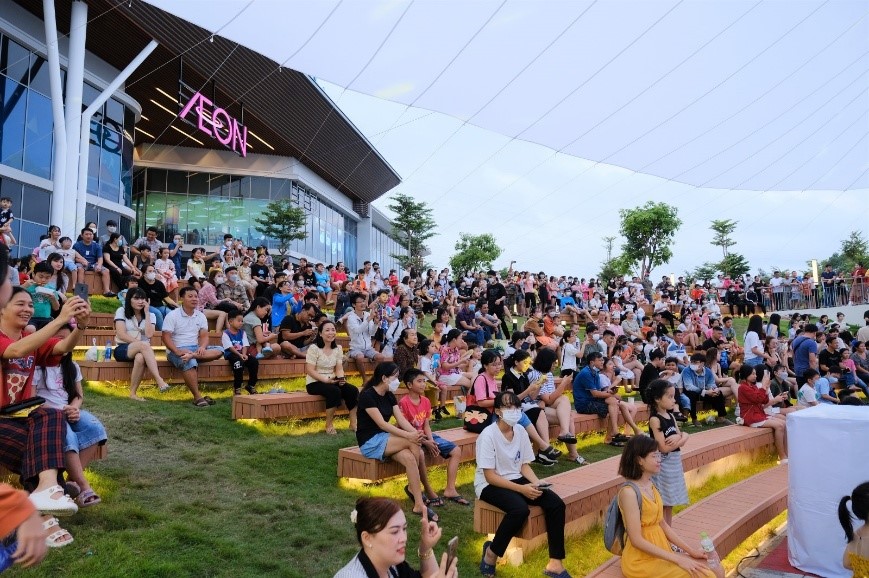 Indeed, this shopping center has quickly garnered the attention and support of a large number of customers who come to visit and shop. It offers a range of quality culinary and fresh shopping brands with innovative designs, along with a variety of events and activities regularly organized for customers and the community.
A destination for all types of customers
Located right at the gateway of Binh Duong New City, SORA gardens SC caters to shopping, dining and entertainment needs for all types of customers, with the presence of numerous facilities from well-known names such as AEON Supermarket and general merchandise store, the health and beauty care brand Glam Beautique, KOHNAN JAPAN household goods store, the ABC-MART shoe distribution system, authentic gacha and figure store MOMOTAROU, the playgrounds of mollyfantasy & kidzooona, i-Care Ariga dental clinic, along with many other brands and facilities to be open in the upcoming period such as UNIQLO or MUJI.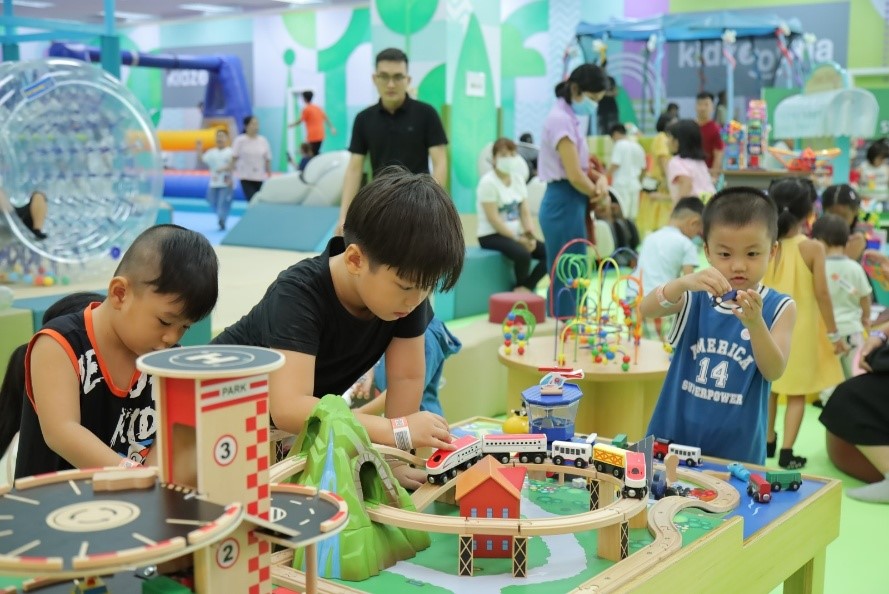 Additionally, leading Vietnamese and international F&B brands such as STARBUCKS, KFC, TEXAS CHICKEN, KICHI-KICHI, GoGi House, DOOKKI, and more have also established their presence here, providing a diverse range of choices for customers.
Families with young children can also confidently utilize the services at SORA gardens SC, as the center is equipped with nursery rooms for mothers and babies, as well as restroom for children.
Furthermore, the outdoor event square of SORA gardens SC, along with the combination of a skateboard park and F&B tenants in the "SORA gardens Links" complex nearby, which was recently opened, also add to the allure for young individuals and families to visit this area.
The values of Sustainability and Connection
Not only adding to the list of facilities for Binh Duong New City, in the design and operation of SORA gardens SC, there is a focus on connectivity – connecting its customers with the environment, and the shopping center itself with the surroundings.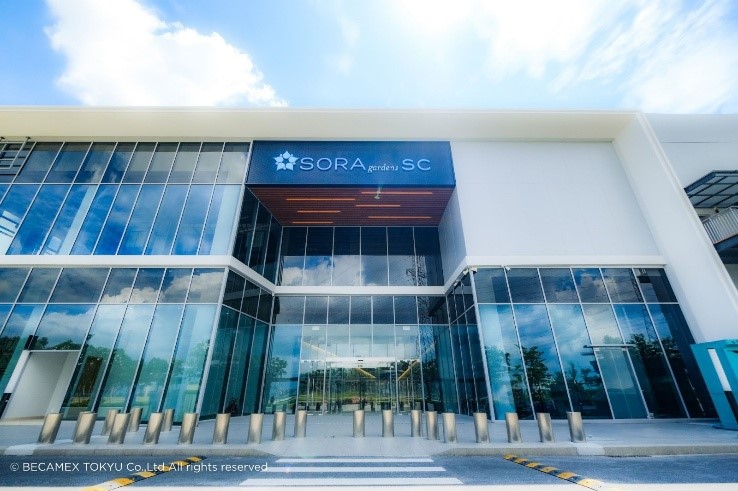 With the expectation of reducing approximately 700 tons of carbon dioxide emissions annually, this project is equipped with high-efficiency water-cooled screw chillers, high-performance water-cooling systems, and adjustable high-efficiency LED lighting systems within the building.
Moreover, visitors from Ho Chi Minh City and other neighboring areas can easily reach SORA gardens SC using the high-quality bus routes operated by BECAMEX TOKYU BUS.
Following the success of the Hikari Commercial Area in providing dining and relaxation spaces for the Binh Duong community, with over 100 years of urban development experience from Japan, BECAMEX TOKYU is steadfastly maintaining its unique urban development style. This not only involves creating high-quality projects but also continues to bring opportunities for cultural experiences, new lifestyles, and sustainable development within these projects. This aims to establish a high-quality living environment, offer opportunities for cultural experiences and new ways of living for residents, and further promote sustainable urban development from both a material and spiritual perspective.
Information on SORA gardens SC Shopping Center:
Official Facebook: TTMS SORA gardens SC
Website: SORA gardens SC
Adress: Lot C19, Hung Vuong Street, Hoa Phu Ward, Thu Dau Mot City, Binh Duong Province  (Google Maps: https://goo.gl/maps/buK7DhPWKLdRvavZ9)
Opening hours: 10:00 – 22:00 daily (AEON Supermarket opens from 8:00, STARBUCKS from 7:00)