To show appreciation to valued customers who have successfully purchased apartments at The Marq, NDC An Khang Joint Stock Company has conducted a lucky draw "New Home, New Luck" with a total prize value of more than VND7 billion.
According to this program terms, all customers who successfully purchased apartments are eligible to attend The Marq Customer Conference 2022 ("Event"), which takes place on March 12, 2022, at 29B Nguyen Dinh Chieu, District 1, HCMC. At this event, customers have a chance to win countless attractive prizes such as SJC gold maces and especially a BMW X7-xDrive40i-Pure Excellence, valued at VND 6.889 billion. These prizes will be given to lucky customers as a way to highlight the value of The Marq apartments as well as the status of the owner.
Developed by Hongkong Land and An Khang, The Marq is a luxury apartment project located in a prime location of District 1, Ho Chi Minh City. Consisting of 515 luxury units ranging from one to four bedrooms with breathtaking views of the city, The Marq is designed with impressively high ceilings and classy amenities, creating an ideal lifestyle for residents. At Asia-Pacific Real Estate Awards (APPA) Year 2020, The Marq was honored with three prestigious awards: Best Residential High-Rise Architecture; Best Mixed-Use Interior, and Best Residential Show House. These prestigious awards affirm the prestige and position of Hongkong Land and An Khang development in the international market.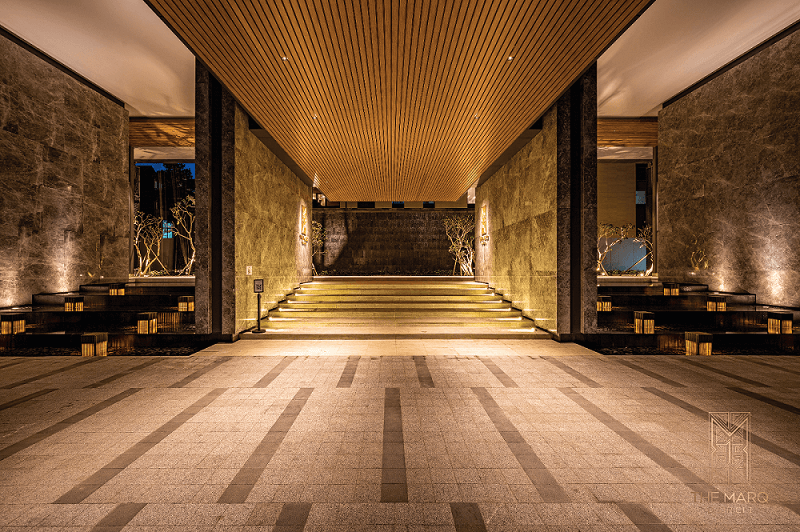 The Marq is also one of the few rare projects in the CBD that has completed legal procedures before opening for sale in the context of the scarcity of apartment supply in this area. Moreover, unlike some projects in the same segment in the market, The Marq attracts homebuyers with a complete handover policy besides modern equipment from world-renowned brands such as Kuppersbusch, Duravit, Hansgrohe and Axor. Against the challenging backdrop of extensive disruptions and lockdowns due to the COVID-19 pandemic, The Marq was completed and handed over ahead of schedule. It is a testament to the developer's strong commitment to delivering an elegant living space to its valued customers.
For more information, kindly visit us at https://themarq.com.vn/event-webinar/newhome-newluck/