The Vietnamese tourism industry is witnessing strong recovery as Vietnamese are traveling in droves. Major tourist destinations have also held various activities to continuously attract visitors. However, much remains to be resolved to achieve sustainable recovery.
According to the Vietnam National Administration of Tourism, the domestic tourism market has not only recovered, but has also done better than the pre-pandemic period. In the first half of the year, 60.8 million domestic tourists traveled across Vietnam, an increase of 1.3 times over the same period in 2019.
Guests return, more activities take place
The growth has helped increase the number of travel companies and hotels. By the end of June 2022, there were 2,415 international travel businesses, up 226 businesses year-on-year, apart from 1,060 domestic tour operators.
Many hotels have also reopened. Currently, some 33,330 tourist accommodation establishments with 667,936 rooms are operational, of which 215 are five-star hotels with 72,546 rooms and 334 are four-star hotels with 44,964 rooms.
Figures released by local tourism management departments also show that the domestic tourism segment has been faring well. In particular, HCMC welcomed more than 11 million domestic visitors, up more than 43% year-on-year. The city's tourism sector made VND49,681 billion in revenue (including from international visitors), up nearly 30%.
The capital city of Hanoi is estimated to welcome 8.4 million domestic guests out of more than 8.6 million travelers in the first half of this year, nearly tripling year-on-year with total revenue amounting to some VND25,200 billion. The northern province of Quang Ninh welcomed 5.5 million visitors, up 2.2 times year-on-year.
Lam Dong, Khanh Hoa and Kien Giang also reported an increase in tourists, mainly domestic ones. The three tourism localities welcomed 3.72 million (up 86.5%), more than one million (up nearly 129%) and 3.5 million (up 51%) domestic visitors, respectively.
Nguyen Van Phuc, director of the Thua Thien Hue Department of Tourism, said, "Since the Government reopened tourism activities in the new normal, tourism in Thua Thien Hue, especially the whole country, has made an impressive comeback."
Accordingly, in the first six months of 2022, the central province welcomed 771,000 arrivals, with domestic tourists accounting for an estimated 702,910. Overnight guests were some 438,094, while the revenue from tourism was nearly VND1,566 billion. The Hue Festival Week 2022, from June 25 to June 30, also helped attract more than 180,000 visitors.
Thua Thien Hue has been organizing many activities to lure back tourists, especially domestic ones, this summer season.
For example, the Thua Thien Hue Department of Tourism recently coordinated with the Thua Thien Hue Tourism Association and businesses to organize a parade of vintage motorbikes to celebrate the 62nd anniversary of Vietnam's tourism industry.
The event is partly aimed at promoting Hue as a safe, friendly and attractive destination among tourists, said Phuc.
Meanwhile, Hoi An City in Quang Nam Province, a world-renowned destination, is organizing the "Hoi An Craftsmanship" event from July 15 to 17 at Dong Hiep Park on Nguyen Phuc Chu Street in the city, apart from a wide range of activities at craft villages around the town to attract tourists.
Traditional crafts such as pottery, carpentry, silk and brocade, lanterns, bamboo painting, net knitting, etc., are also being introduced to help local and foreign guests understand the long-standing cultural beauty, creativity, and talent of the Hoi An people.
In addition, the Hoi An culinary space will have special dishes associated with the craft villages, such as Tra Que vegetables, cao lầu (Hoi An special noodle) and traditional cakes.
The Tra Que Vegetables Village will hold a ceremony within the event's framework to receive the National Intangible Cultural Heritage title for its traditional vegetable growing.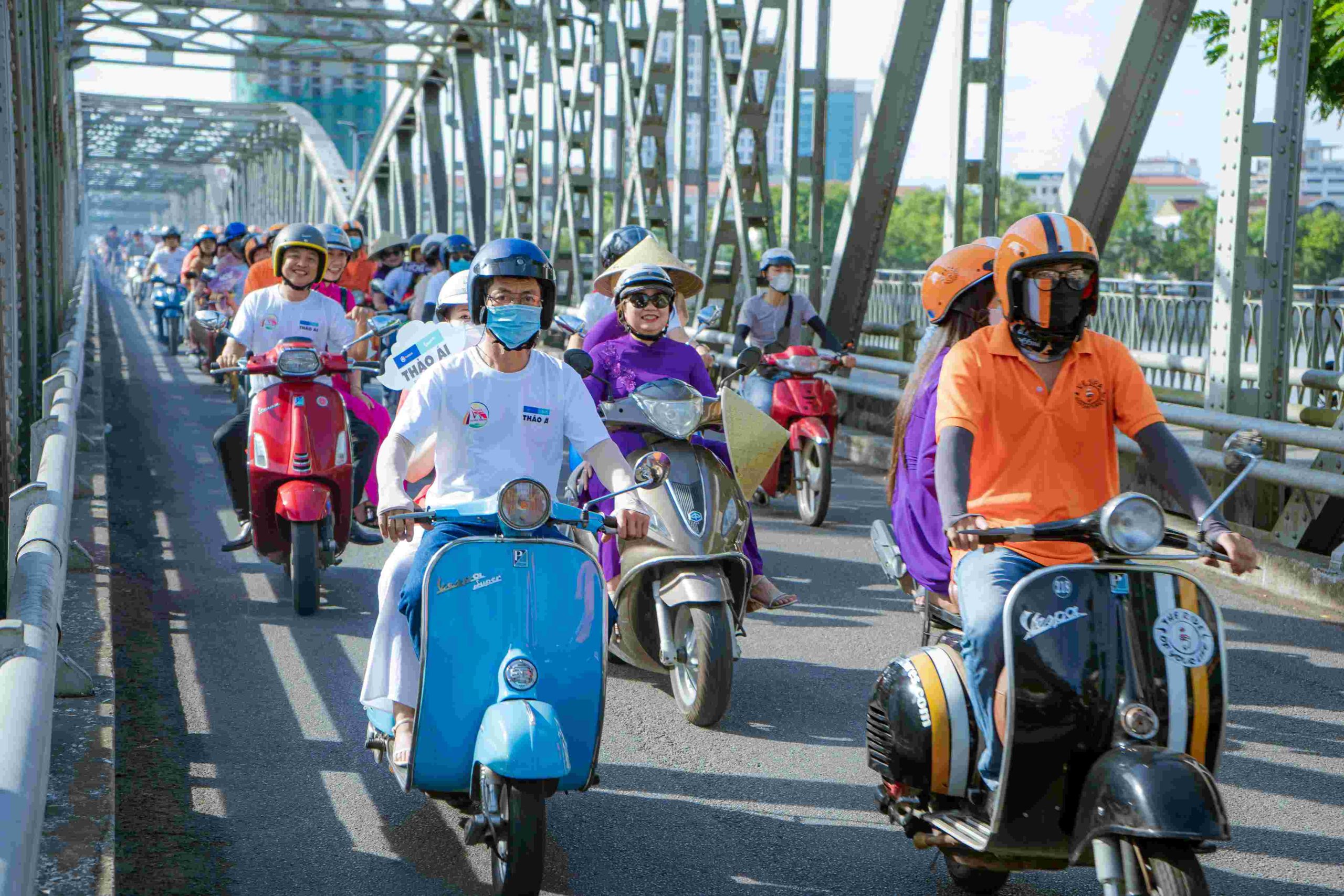 Problems to be solved
Located near Hue and Hoi An, Danang is also witnessing a flourishing tourism season. According to Cao Tri Dung, chairman of the Danang Tourism Association, this central coastal city is one of the destinations with the most impressive recovery in tourism.
"Danang welcomed 120 flights on a good day, 20% higher than the same period in the summer of 2019, not taking into account travelers by buses and trains, which were beyond our expectations," Dung said.
Sharing the same view, Nguyen Duc Quynh, chairman of the Danang Hotel Association, said that accommodation businesses are amazed by the strong recovery of Danang's tourism industry, mainly serving domestic guests.
"Hotels and resorts are almost full on weekends with room rates up to 80-100%. In addition to individual and group guests, we serve thousands of MICE groups," added Quynh.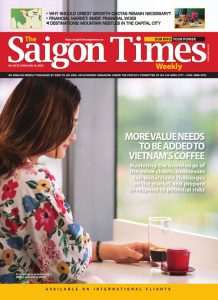 However, according to the businessman, it is too soon to feel optimistic about tourism recovery in general. From the end of August onward, Vietnam, especially Danang, will enter the gloomy low season of domestic tourism.
"Despite very good signals from Korean and Thai markets, we still don't have much information on flights from China – one of the biggest international markets of Danang," said Quynh.
Cao Tri Dung said, "The question is how we keep businesses operating in the situation that the peak season for domestic tourists passes while international tourism remains unstable," Dung said. "Moreover, many businesses continue to pay their old and new debts to remain operational."
Reportedly, many tourism businesses in Danang seek to cope with difficulties. Their partners have brought guests back to Danang, but they have not yet paid old debts. Banks keep asking for debt settlement and financial institutions have increased interest rates while restricting loans to travel and transportation businesses.
Dung and Quynh believed that immediately recovering some potential international markets is the key. These include Thailand, India, Europe, Australia and the U.S., in addition to the international tourism fair later this year.
Quynh added, "Danang needs many new promotional themes for its traditional markets of South Korea and Japan, such as wedding tours, virtual photo tours and MICE events, among others."
Truong Thi Hong Hanh, director of the Danang Department of Tourism, told The Saigon Times that Danang is currently facing some challenges in tourism recovery, including competition from new products and flexible policies to attract tourists to destinations across the country and in the world. Service costs also increase when fuel prices are high, while a lack of tourism human resources and slow international tourism markets are other problems.
"We will focus on implementing market promotion activities, resuming international routes and opening new routes, including India and the Philippines. We will also organize famtrips from Southeast Asia and Japan," Hanh said.
Hanh added that her department would support the Danang Tourism Association in forming alliances to stimulate tourism in each market group.
In the long term, Danang encourages the development of eco-friendly tourism products. Tourism services and products must be associated with innovative thinking and technology, close to nature, traditional culture, history and the community.