In recent years, Vietnam's export revenue has soared in tandem with a rising number of lawsuits filed against local companies.
Legal actions on the rise
In late January, the U.S. Department of Commerce (DOC) announced a probe into gas-powered pressure washer products of 14 Vietnamese manufacturers and exporters, with the investigation period lasting from April 1 to September 30, 2022.
The decision came after FNA Group, Inc., a pressure washer producer in Wisconsin, filed anti-dumping petitions against the products of Vietnam and China sold at below fair value in the U.S.
The dumping margin for Vietnamese companies is estimated between 110.23% and 225.65%, according to local authorities.
In 2021, Vietnam earned roughly US$430 million from selling the products to American consumers, making up 44% of the total revenue of other countries' exports to the U.S. The value rose more than 1.5 times over 2020 and 25 times compared to 2019, according to data from the U.S. International Trade Commission.
In response, the Trade Remedies Authority of Vietnam, under the Ministry of Industry and Trade, advised the manufacturers involved to work closely with the U.S. authorities throughout the proceedings. Local firms were required to fill out a quantity and value questionnaire and submit a separate rate status application to the DOC for consideration.
The pressure washer product inquiry has been the latest case in a long line of U.S. Government investigations into various Vietnamese products, ranging from steel, wood, aquatic goods, clothes and tires to honey and walk-behind lawnmowers.
As of last December, the U.S. was the largest user of trade remedies against Vietnamese goods with 52 cases, or 22.5% of the total, according to Le Trieu Dung, head of the Trade Remedies Authority of Vietnam.
Ironically, the U.S. is also the most important market for local firms, making up 30% of Vietnam's overall exports and bringing total export revenue of US$109.1 billion for the country in 2022, when Vietnam saw more than US$100 billion worth of products shipped to a foreign market for the first time.
However, the ongoing spike of inspections into local products may be a result of a boom in Vietnam's export activity worldwide, not only in the U.S. According to the Trade Remedies Authority, there were 25 trade remedy lawsuits filed against domestic products between 2005 and 2010, 52 from 2011 to 2015, and 109 from 2016 to 2021.
In January, the number of reported cases amounted to 228.
According to experts, emerging manufacturing hubs such as Vietnam, which deliver high-quality goods at reasonable prices, make it more difficult for foreign firms, who are already worn down by the impacts of Covid-19 and prolonged geopolitical turmoil.
In addition, as part of the new-generation free trade agreements (FTAs), a surge of local exports spurred by the lifting of tariff barriers has left an adverse impact on manufacturers in importing nations.
The difficulties have left governments little choice but to enact a wide range of trade remedies, allowed by the World Trade Organization, to protect local industries from rising imports.
Probes of tax evasion follow suit
In a similar vein, the number of inquiries involving local goods has increased in terms of tax evasion.
In the U.S., for example, authorities may initiate a circumvention investigation if they have grounds to believe an exporter is attempting to dodge tariffs based on product origin rules. In such cases, the suspected cargo may have been produced in a third nation subject to trade remedy duties, relocated to Vietnam with little modifications, and then exported to the U.S. to take advantage of lower duties.
Typically, countries could flexibly negotiate the nonconformity rate of the product origin with others. The threshold, also known as the de minimis rate, is the maximum value at which no duty or tax is levied on products.
According to the Ministry of Industry and Trade, the de minimis level under most current FTAs is no more than 10% of the product's free-on-board pricing.
Without an FTA between the two countries, the U.S. has opened about 20 anti-circumvention investigations into products imported from Vietnam, including solar panels and wooden cabinets. The two products generate some US$1.4 billion and US$2.7 billion in the country's export revenue, respectively.
The DOC's investigations appear to be part of a larger effort by the U.S. Government to improve trade remedy regulations and streamline administrative procedures. The measures usually target countries with charges of tax evasion or whose products have a substantial market share in the U.S. Vietnam-made goods, along with China's and India's, often become the subjects of such cases.
The investigators have sought to verify the value-added increase of local firms in every product exported under the made-in-Vietnam trademark, said Chu Thang Trung, deputy head of Trade Remedies Authority.
Yet, questions remain concerning how to efficiently determine the de minimis threshold, given that it may vary based on importing nations' regulations and product types.
Getting out of the woods
In the eyes of Vietnamese businesses, the signings of 15 FTAs have minimized the use of tariff barriers for free flow trade, but it has paradoxically raised foreign countries' anti-dumping actions to defend their own manufacturing.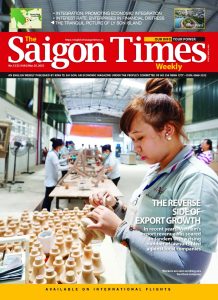 It is impossible for local enterprises to be immune from trade remedy petitions, given the country's economic openness, with export being one of the factors driving national growth, according to experts.
By the end of 2021, Vietnam rose to the ranks of the world's top 20 leading countries in trade. As the country's exports keep expanding, it is likely that the country may face further legal processes and investigations from other countries.
Undoubtedly, trade remedy activities will place significant operational limits on local enterprises, decreasing their competitive edge and putting them at risk of losing all or part of their export markets.
Thus, keeping a close eye on the marketplace and gathering information to take prompt action are essential. Domestic producers still need to protect their rights, broaden their markets, and ensure that their products comply with any rules or origin requirements when competing abroad.
Government agencies, including the Ministry of Industry and Trade, have made considerable efforts to support local businesses engaged in trade remedy inquiries, namely offering advice, giving early warnings and consulting legal frameworks, among others.
From January to November of 2022, the ministry collaborated with domestic manufacturers on up to 16 probes into Vietnamese products.
The endeavors have brought tangible outcomes as some products, such as shrimp, steel, honey, tra and basa fish, were either exempted from trade remedy measures or subject to lower tax rates. It helps to maintain export momentum in key markets, including the U.S., Canada, and certain European countries.
Trung said the Vietnamese Government had put more emphasis on trade remedy activities, making it possible to improve the country's international integration under the participation in the new-generation FTAs.