Thanks to Thien Long Group's efforts of focusing on its development strategy, and expanding its ecosystem of reading, writing, drawing, listening and visualizing, Thien Long has been continuously honored with distinguished awards at home and abroad.
As Asia's leading stationery group, Thien Long has won prestigious international and domestic awards for many years.
Recently, Thien Long has been honored with numerous important awards, including Forbes Asia's Best Under A Billion; Vietnam's Top 50 Best Performing Companies by Nhip Cau Dau Tu Magazine; and HCMC's Green Company.
More excitingly, in the coming days, Thien Long will be honored by Forbes Vietnam to be among the Top 25 leading brands in the Personal and Industrial Consumer Goods Sector.

Expanding ecosystem of reading, writing, drawing, listening and visualizing
The world's stationery industry has boasted a trend for products that are both functional and aesthetic.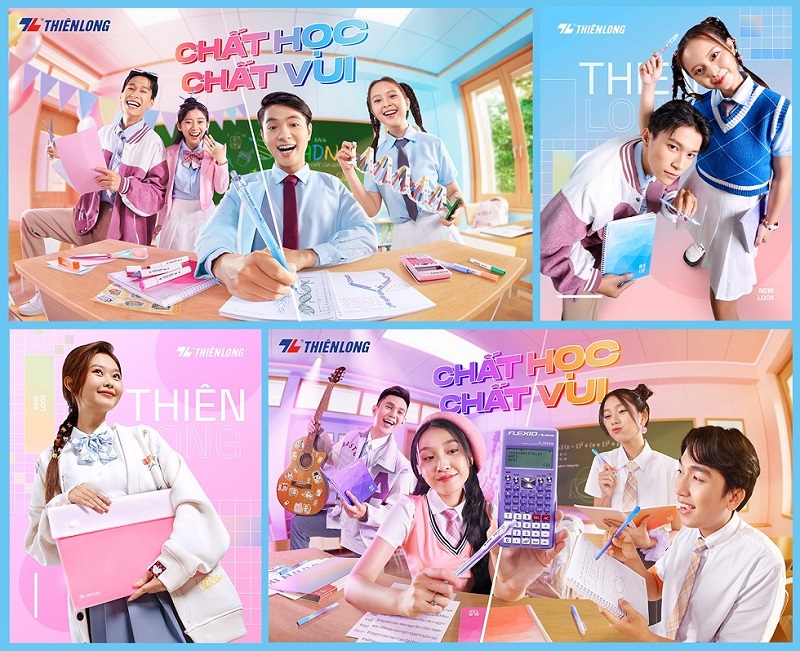 Stationery is not only about personal items but also a way for customers to show their personalities with fashionable aesthetics and cultivate creative expression. Pens and paper are not only for writing but also for expressing individual ideas and feelings.
In Vietnam, young customers want to show their personality and personal values through their purchases. They look for products that are functional, beautifully designed and fashionable. Therefore, understanding the trends and developing such products through Research and Development (R&D) is a core investment by many stationery companies.
By putting themselves in the customers' shoes, Thien Long understands the emotional consumption behavioral trend of the younger generations. Therefore, the group has announced their new vision: inspiring and providing comprehensive effective solutions for Vietnamese to have a Happy learning life. The vision is a statement of effort from Thien Long to create inspirational, functional, and beautiful products which can touch the hearts of customers, and expand the ecosystem of products to serve the demand for reading, writing, drawing, listening and visualizing. With that vision, Thien Long Group gains a tremendous advantage over their competitors.
Sustainable development is an important mission for community wellbeing
Viewing sustainable development as an indispensable mission, Thien Long has put considerable effort into environmental protection initiatives.
"Sustainable development is a key direction of Thien Long Group. The sustainable development strategy will bring benefits to the company. They are not only about financial value and turnover but also business reputation and customers' heart," said Tran Phuong Nga, CEO of Thien Long Group.
Thien Long focuses on minimizing CO2 emissions during the construction of factories and production, helping reduce greenhouse gas which causes global climate change.
Thien Long Group also dedicates resources towards researching eco-friendly products. Thien Long's new generation of products – Eco Friendly – is a step of realizing its sustainable development strategy. The new-generation products are eco-friendly, unique, safe, creative, antibacterial, and have a long life-cycle which helps reduce plastic waste.
Thien Long has products made from organic materials ranging from agricultural waste (rice husk, straw, sugarcane, etc.) and recycled plastic to cornstarch and cassava flour.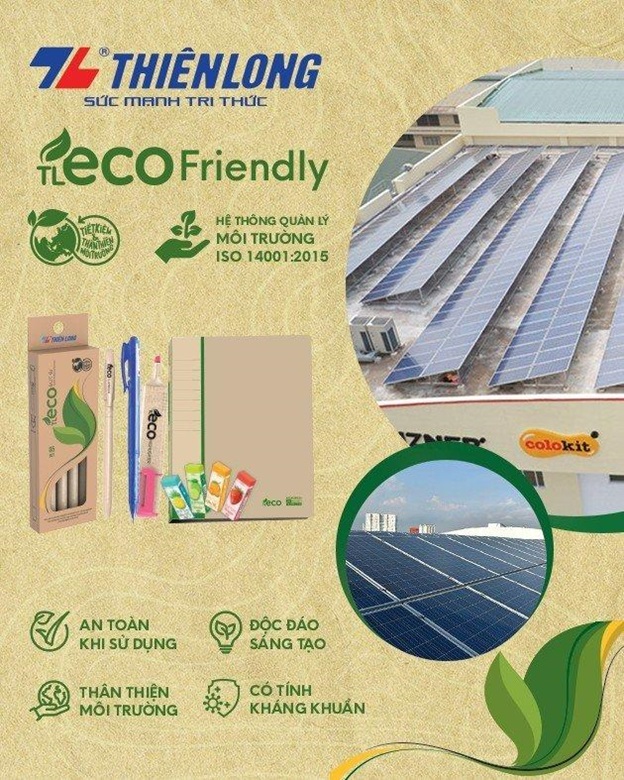 To raise the people's environmental protection awareness, Thien Long has hosted a program called "For green school" to collect old pens to raise scholarship funds. The program allows students to create interesting models from old pens. Launched in 2019, the program has attracted the participation of 20,000 students so far, increased environmental protection awareness and provided waste sorting knowledge to kids.
Thien Long also focuses on community initiatives. The group has conducted a series of meaningful educational events and programs. Thien Long has enthusiastically assisted students in 22 university entrance examinations, which has become a typical educational support program of the company.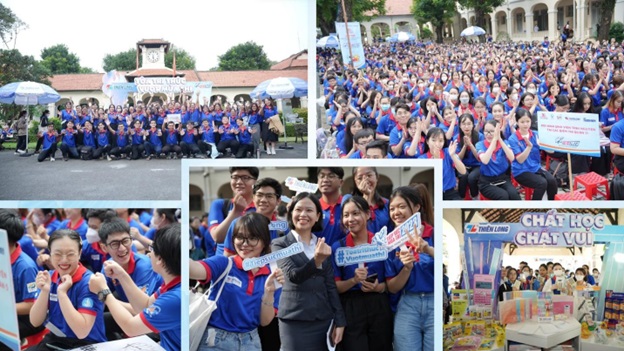 Thien Long has also organized "Color Festival" – a drawing contest attracting a huge number of contestants. The Vietnam Records Organization recognized it as the contest with the most participants in Vietnam.
All these events make good impressions, spread profound human values and affirm the sustainable development strategy that Thien Long has pursued for the past 40 years.