In addition to the goal of catching up with consumer trends and increasing competitive capacity, businesses today research and develop technology to promote sustainable development commitments in both social and environmental aspects.
Design products to enhance life
Improving people's living conditions, hygiene and health is one of the social commitments that businesses like Unilever Vietnam are aiming for. Healthy people are the foundation of a healthy society and country.
The issue of oral health has obtained the attention from Unilever Vietnam and the P/S brand for many years. Sensitive teeth, for example, can affect life experiences. Therefore, P/S has researched and developed Active Remin Complex™ technology applied in Sensitive Mineral Expert product line to help relieve pain from sensitivity and stop it from coming back thanks to the impact and power of minerals in restoring tooth enamel.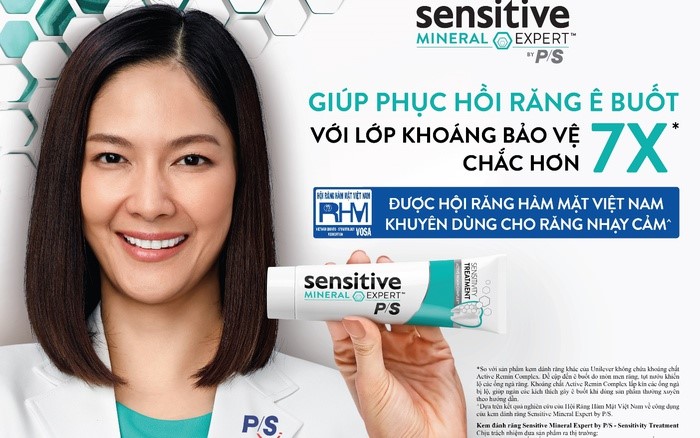 Providing easy access to safe drinking water is another activity that contributes to improving people's health. Unilever has driven this through developing Gravity filtration technology with Chlorine disinfection system and doubling activated carbon, and applied to the Pureit Classic water purifier, making this water purifier operate without electricity.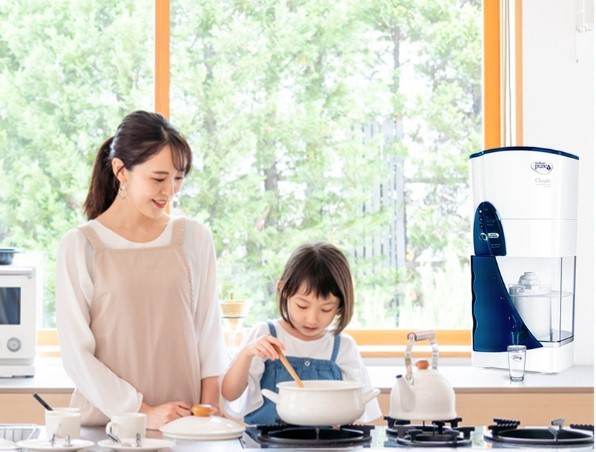 The Beauty and Wellbeing business from Unilever is also harnessing technology – innovation to transform how to design and build products, and drive a more comprehensive product portfolio, thereby doing more good to both the environment and customers through superior product experiences and keeping up with consumer trends.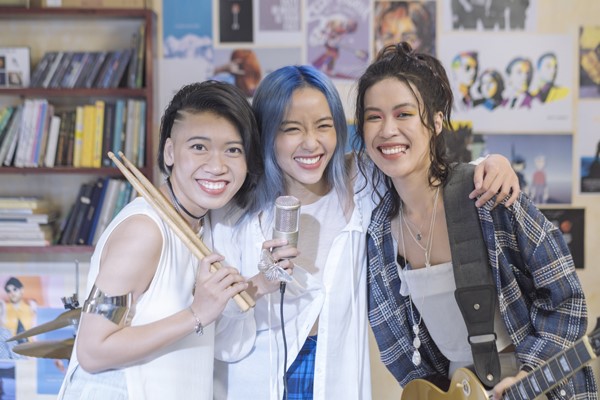 Reduce greenhouse gases, drive carbon positive
Applying technology to greenhouse gas reduction is promoted by Unilever Vietnam to contribute to tackling climate change.
Typically, innovation is leveraged to turn waste into Biomass pellets, used in boilers and completely replacing fossil fuels and diesel oil.
Besides, Unilever Vietnam's value chain switched to using 100% electric forklifts at distribution centers, contributing to reducing nearly 2,000 tons of CO2 emissions by the end of 2021 compared to 2020.
In addition to focusing on reducing greenhouse gases, Unilever Vietnam also makes use of innovative approaches to afforestation, towards carbon positive. Specifically, through the use of drones, OMO brand from Unilever can carry and drop thousands of seed balls into national parks and nature reserves. This method increases the germination rate of precious seeds by up to 50%, and delivers the seeds to craggy and difficult-to-approach areas inside the deep forest.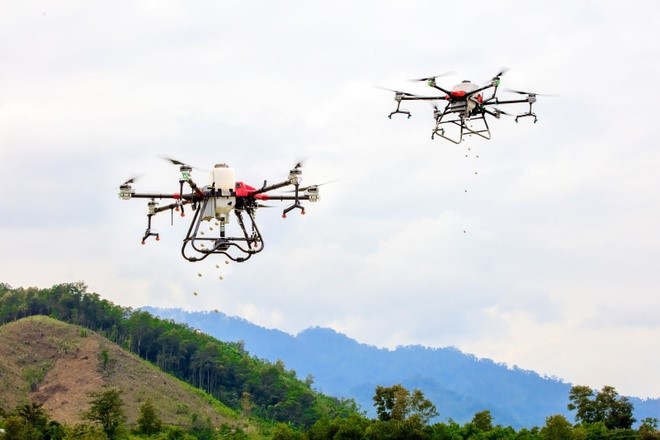 Tackle plastic pollution thanks to packaging transformation
Technology and innovation are key to helping Unilever Vietnam solve barriers in the process of promoting the use of post-consumer recycled (PCR) plastics in packaging production, contributing to reducing virgin plastic and enhancing the plastic cycle. This is the core point in tackling plastic pollution.
First, the recyclability of packaging is developed through technology. Once recyclability is enhanced, used packaging still fulfills the standards for future recycling.
Next, Unilever Vietnam can cut down unnecessary plastic amount in packaging by using technology to renovate the packaging design, improve efficiency and reduce weight.
Additionally, technology and innovation facilitate the development and refinement of new measurements and analytical methods, making it possible for businesses to ensure the quality of packaging produced from PCR plastic.
Additionally, Unilever Vietnam proves the leadership in digital transformation in supply chain and is recognized as an Industry 4.0 Enterprise at the Appreciation Program "Industrie 4.0 Awards".
"This motivates us to continue to thrive stronger in the journey of digitization, reach the goal of smart factories and supply chain, and contribute to the National Digital Transformation Program by the Prime Minister," said Pham Manh Tri, Supply Chain Vice President at Unilever Vietnam.