The Ministry of Transport has failed to ensure the progress of the application of the nonstop electronic toll collection (ETC) service as required by the Government and is hurriedly boosting attaching ETC tags on vehicles. However, to accelerate the use of ETC systems, in addition to administrative measures, the Ministry of Transport should tighten its control over BOT tollgates and ETC service providers before using ETC systems, specifically residents and enterprises.
The Government has asked the Ministry of Transport to attach ETC tags on at least 90% of vehicles by June so that the ETC service could be widely used from mid-2022. Despite being launched in 2015, there have been only 575 ETC lanes nationwide at 118 toll stations, accounting for 70% of the total lanes. By the end of the first quarter of the year, ETC systems have yet to be installed on nearly 250 lanes and only some 60% of five million vehicles have ETC tags attached.
Substandard technological infrastructure
At present, the ETC service using Radio Frequency Identification (RFID) technology is provided by Viettel Group's Vietnam Digital Transport Joint Stock Company (VDTC) and VETC Electronic Toll Collection Company Limited with ePass- and eTag-branded ETC tags, respectively.
Meanwhile, ETC lanes at tollgates managed by the Vietnam Expressway Corporation (VEC) have applied the Dedicated Short Range Communication (DSRC) technology for a long period of time and should switch to RFID technology like other BOT toll stations nationwide. VEC is currently managing five expressways but only the nonstop ETC system applied the RFID technology on the Cau Gie – Ninh Binh Expressway has been put into operation, while the same system is expected to be launched on the remaining four expressways in the third quarter of this year.
This has caused inconvenience as vehicles with ePass and eTag tags passing through BOT tollgates managed by VEC on the HCMC-Long Thanh-Dau Giay Expressway and National Highway 51 linking Ba Ria-Vung Tau and Dong Nai provinces cannot use the ETC service but must pay in cash.
Theoretically, BOT toll stations that have applied the RFID technology will be connected with each other, so vehicles with ePass or eTag tags can pass toll stations regardless of their technology. However, the data connection between VDTC and VETC sometimes reports errors. Early this year, more than 300 ePass-tagged vehicles could not pass through tollgates on the Phap Van-Cau Gie and Hanoi-Haiphong expressways for more than two hours as VETC's ETC systems were unable to recognize the ePass tags due to broken hard drives.
Last year, ETC systems had many technical errors so owners of many vehicles needed to pay toll fees in cash while money in their ETC accounts was still deducted or their accounts saw two deductions after passing through a tollgate. Some vehicle owners even had money from their accounts deducted although they did not pass through tollgates. On April 24 as the latest, a fiber optic cable transmitting ETC data on the Hanoi-Haiphong broke down and ETC-tagged vehicles had to queue up for two to three kilometers to pay toll fees in cash. The ETC service provider should have come up with backup solutions for all possible situations instead of keeping vehicle owners waiting long to pay toll fees.
The two ETC service providers have been competing for market share, causing inconvenience to customers. As a case in point, during the issuance of ePass tags in late 2020, some ETC accounts had been inactivated and topped up but the tags had errors and could not be recognized. Vehicle owners needed to get in touch with the ETC service provider and have their vehicles checked as the ETC tags had been attached on the vehicles, which was time-consuming and inconvenient in downtown HCMC.
In addition, after reaching an ETC tag attachment site of Viettel Post as instructed by an ePass switchboard, vehicle owners found that the service was not available at the site and were told to move to another site. Furthermore, the ePass website has a poor interface and functions although VDTC is a tech firm. The list of ETC tag attachment sites fails to support the search feature and provide sufficient information, while the font size is also too small.
Another problem inconveniencing users is that both VETC and VDTC allow the online ETC account registration but the procedure needs to be completed in person if users want to stop using the ETC service. They must visit the headquarters or transaction points of VETC or VDTC, while the number of these transaction points is small. The two ETC service providers seem to make life difficult for customers.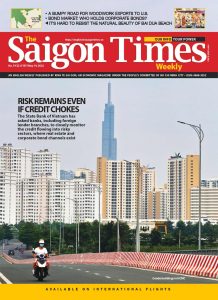 Market mechanism
As for the ETC service, BOT tollgate operators and ETC service providers are responsible for providing the service smoothly and ensuring no errors in both recognizing tags and deducting money from the ETC accounts. The toll collection infrastructure must ensure that 99.99% of ETC-tagged vehicles can pass through tollgates without a glitch.
Moreover, manpower must be arranged at BOT tollgates to offer quick support in case of technical errors to prevent long queues of vehicles at tollgates.
Another compulsory requirement for ETC systems is that they should prioritize users who have opened ETC accounts and connected them with bank or e-wallet accounts and have their vehicles attached with ETC tags to run their vehicles through all BOT tollgates nationwide. BOT tollgates and ETC service providers must take responsibility for meeting this requirement.
It is necessary to scrap the regulation that users must top up their ETC accounts in advance. Instead, ETC service providers must allow users to choose either topping up their ETC accounts or paying toll fees through popular e-wallets or banks.
Road users should have the right to connect ETC accounts with e-wallet or bank accounts listed by ETC service providers. There is a need to put an end to the reality that VDTC has allowed the connection of ETC accounts only with Viettel Money e-wallet accounts, while users of other e-wallets have not been offered the service.
ETC service providers could have deposits of VND100 billion from every one million ETC accounts without paying interest if each account has VND100,000. Interest should be spent on customer services, such as preferential policies for loyal customers and promotions to attract more customers.
However, to attract more customers, ETC service providers have reported that many vehicles have yet to have ETC tags. The Directorate for Roads of Vietnam under the Ministry of Transport later issued a document stating that it would fine owners of vehicles without ETC tags entering ETC lanes or holders of ETC accounts with insufficient balance for toll payments.
The Ministry of Transport should have let enterprises resolve the issue themselves instead of supporting them by issuing such a document.
The responsibility of owners of vehicles is clear. How about the responsibility of BOT tollgates and ETC service providers for failing to provide services as committed? The problem should be solved soon to ensure the application of the ETC service as required by the Government.
To encourage vehicle owners to use the ETC service, the Ministry of Transport should supervise and urge BOT tollgates and ETC service providers to improve their technological infrastructure and customer service to prevent technical incidents.