TOA Vietnam Company Limited (TOAV) officially go-lives SAP S/4HANA ERP System to mark the first operational milestone of the project after 9-month implementation by Hitachi Vantara Vietnam (HVN) on Jan 16th, 2023.
Optimize localization and meet demands for globalization
TOA Paint Thailand Group is market leader in the paint brand in Thailand and technology paint manufacturer in the ASEAN Economic Community with more than 50 years of industry experience. Its business domains spread from paint manufacturing and coating materials to construction chemicals, petrochemicals, car paint technology, and beyond. In Vietnam, TOA Paint has been present since the 90s, and up to now the distribution network has widened nationwide with more than 1,200 stores in 63 provinces and cities. Over 27 years of development and growth, the business has achieved many remarkable successes such as Top 10 "Asia – Pacific Outstanding Brand" 2020, and Top 10 "Vietnam Leading Brand 2019" (fourth time). With the orientation of promoting the development of the decorative paint industry in parallel with the construction chemicals industry, especially waterproofing products, TOA Paint Vietnam always improves the quality of products, constantly researches to bring an environmentally friendly product system, helping consumers get good quality products such as Supershield and TOA Nanoshield.
In the pursuit of improving the management process and service quality, TOA Vietnam decided to deploy SAP S/4HANA enterprise management system with 10 core modules, in order to apply and comply with TOA global standards. In addition, the system is also supported with customized functions to suit specific business needs in the Vietnamese market.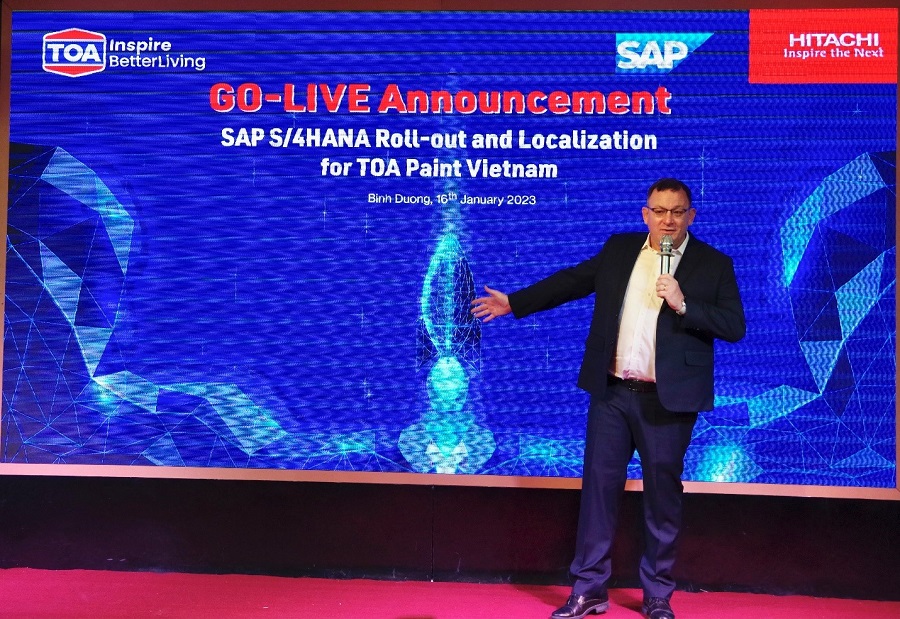 "The implementation and application of SAP S/4HANA system at TOAV is an important milestone in the group's development strategy, aiming to optimize the employee experience and respond quickly to changes in the needs of the Vietnamese market – one of the potential markets that TOA focuses on in the next period," said Mr. Liam Guise Gordon – TOAV Country Director cum Senior Vice President Regional Business Units.
Roadmap towards sustainable development
Mr. Le Minh Man, Chief Financial Officer and TOAV Project Leader, highly appreciated the applicability of the system. "TOAV sets very strict requirements of global compliance and business management processes. Therefore, the consulting and implementation partner is not only required to meet the requirements of domain knowledge, but also possess business mindset throughout the process of collaboration and project implementation with TOA's global project team, etc… And we recognize those factors in Hitachi Vantara Vietnam," he said.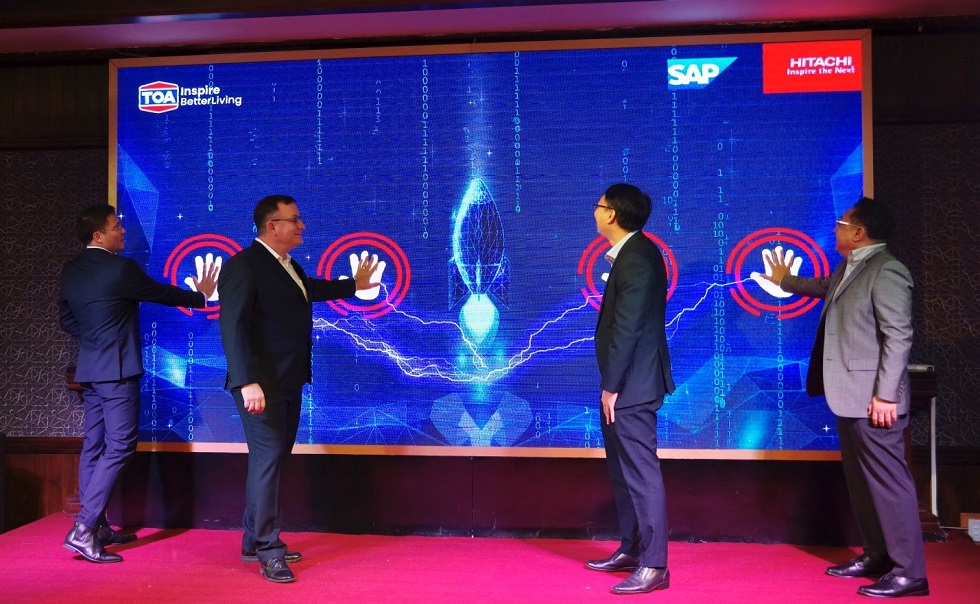 Accordingly, the SAP S/4HANA system after deployment has met the specific requirements of customization and business operation in Vietnam. At the same time, it accelerates automation processes by interacting with other platforms and ecosystems such as e-invoices, banks, payment gateways, shipping units, etc. Therefore, the system ensures a unified operating system, centralized data and group connection, creating a comprehensive, transparent and efficient integrated business supply chain.
The Go-live ceremony is the first milestone in the technology roadmap towards sustainable strategic cooperation between TOAV and HVN. A solid operating platform will be a launching pad to help TOAV optimize business operations and expand in the Vietnamese market. In addition, the Go-Live ceremony is also an opportunity for TOAV to honor individuals and groups who have made outstanding achievements and contributions to the success of the project.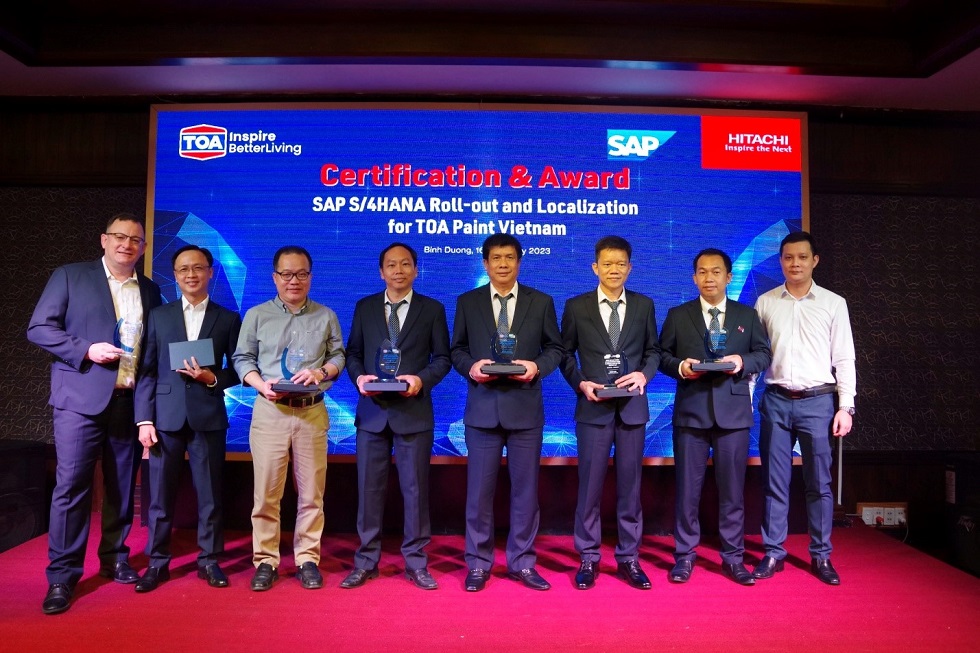 Learn more about project information: https://www.facebook.com/HitachiVantaraVietnam