HCMC – Here's a look back at 10 key economic events in Vietnam in 2022 selected by Kinh Te Saigon Online, a publication of the Saigon Times Group.
Real estate market with bad records in 2022
The real estate market was known for its bad records in 2022, including inventory at a record high, liquidity at an all-time low, real estate prices at 10-year lows and the highest number of projects being suspended due to legal procedures.
After the recovery momentum in the first quarter, the real estate market has declined since the end of the second quarter.
According to the Finance-Economics-Real Estate Research Institute of Dat Xanh Services (FERI), nearly 2,300 enterprises temporarily suspended their operations in the first 10 months of 2022, up 52.8% over the same period last year. Meanwhile, nearly 1,000 businesses have completed dissolution procedures, surging 42% year-on-year. Some real estate companies have been forced to downsize and lay off 50%-70% of their staff.
The Vietnam Association of Real Estate Brokers said that only 40,000 real estate products hit the market in 2022, equivalent to 20% of the figure in 2018. The inventory was recorded at 100,000 products with low liquidity as they were in the high-end segment with high prices and out of reach for most people.
The legal procedure is also a huge obstacle. Some 400 projects in Hanoi and 300 in HCMC have been suspended for years, waiting for the completion of legal procedures. Some regulations are not consistent, resulting in delays of 3-5 years.
Due to restrictions on real estate loans, corporate bond  sales and capital from customers, many enterprises have had to sell their assets, projects, real estate and housing projects with discounts of up to 40%. This was not only an opportunity to own a home at a better price but also a potential risk for customers as those projects were all on paper or under construction.
Moreover, a wave of selling real estate stocks has swept over the stock markets for months and reached its peak in November this year as this sector was in a tough situation due to the loss of purchasing power, cash flow disruptions and the requirement for bond repayments.
Vietnam's foreign trade at record high of US$700 billion 
The country's imports and exports have amounted to US$732 billion in 2022, up 10% over last year, according to the Ministry of Industry and Trade.
Vietnam maintained a trade surplus for the seventh consecutive year, with a value of nearly US$11 billion. It positively impacted the balance of payments, improved foreign exchange reserves and stabilized exchange rates and other macroeconomic indicators of the economy. Some US$10 billion in the trade surplus came from the agricultural sector.
The export turnover reached US$371.5 billion, up 10.5% over last year, with 39 items achieving over US$1 billion and nine exceeding US$10 billion in export value.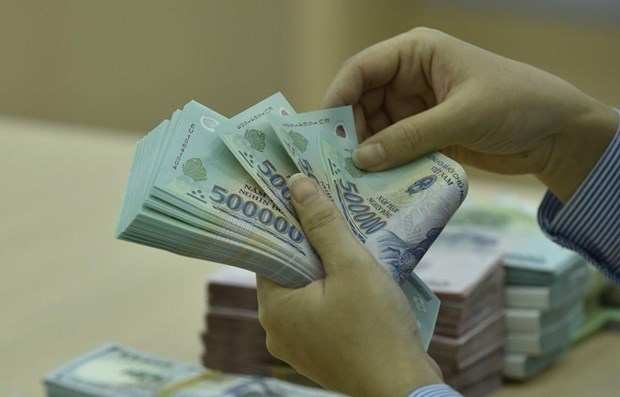 Dollar-dong exchange, interest rates stay high
While the dollar-dong exchange rate has soared to an all-time high, deposit rates hit 11% and thus drove lending rates up to a 10-year high.
The strains on exchange rates have been relieved after surging for a while, leaving the interbank rate at VND24,800 per dollar.
Meanwhile, the rates of commercial banks and the informal market were on par, with the dollar traded at around VND24,900 during the year's end.
Vietnam's central bank slashed the U.S. dollar selling price to below VND24,800 by the end of November. It also cut the central exchange rate of the Vietnamese dong versus the U.S. dollar by VND33 from its peak of VND23,700 to VND23,667 on November 29.
On the contrary, interest rates were under constant pressure, causing them to surge to a 10-year high of 11%.
Though they have dropped steadily during the year's end, the rates of six-month tenors still ranged from 8.5% to 9.5% annually.
However, the rates were actually higher as some commercial banks offered bonuses for clients depositing a large sum of money.
Overall, the rates of six-month term deposits rose some 3.5 to 4 percentage points compared to late 2021 and were way higher than the Covid-19 period.
Real estate firms in distress
Despite redeeming huge amounts of bonds before maturity, real estate firms were still burdened with heavy debt.
Despite the economy being heavily affected by the Covid-19 pandemic in 2021, enterprises still decided to raise funds from the bond market, causing the issue volume to surge by 36.4% versus 2020, most of which were issued via private placement, the Ministry of Finance said.
According to the ministry's data, the number of bonds sold in 2020 stood at VND435.7 trillion and rose to over VND605.9 trillion in 2021.
However, this year, bonds issued through private placement through mid-November plunged to nearly VND329.3 trillion, down 28.5% over the same period last year.
Of the amount, bonds offered by property companies accounted for 20%, equivalent to VND52,000 billion.
Figures released by the HCMC Real Estate Association showed that realty bonds worth around VND147 trillion had been bought back in the first 10 months of 2022, leaving the number of bonds due between November 15 to the year's end at some VND22 trillion.
Still, real estate companies will face mounting debt in the next two years, with bonds worth almost VND120 trillion due in 2023 and over VND110 trillion due in 2024.
VN-Index plunges to a two-year low of 900 points
2022 was volatile for the Vietnamese stock market. The VN-Index surged to the highest-ever level of over 1,500 points but quickly plunged to below 900 points after only half a year.
The index gained ground to close at over 1,500 points on January 6, but moved mostly flat and fell into negative territory in April, dipping to the lowest level in November.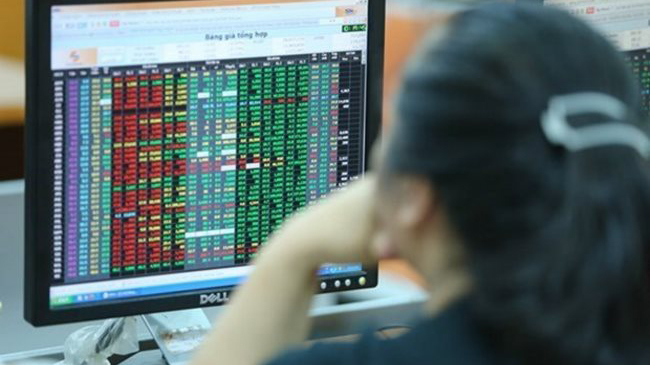 Air passenger transport recovers strongly but remains unstable
According to the International Air Transport Association, Vietnam is ranked first among 25 countries with the fastest domestic aviation market recovery.
Speaking at a recent conference on the 2022 performance held by the Civil Aviation Authority of Vietnam, a representative of the authority said that Vietnam's aviation market, mainly the domestic aviation segment, staged a robust rebound.
In 2022, Vietnamese carriers handled an estimated 55 million passengers, increasing by 3.7-fold year-on-year, but dropping by 30% against 2019. Domestic passengers are estimated to account for 43.5 million, a year-on-year increase of 3.5-fold, while there were over 11 million international passengers.
Air cargo throughput is estimated at 1.25 million tons this year, down 5% against 2021.
Despite a surge in domestic air transport, local airlines are still facing difficulties in their operations.
Country's first regional master plan issued
Prime Minister Pham Minh Chinh chaired a conference to announce the Mekong Delta's regional Master Plan and investment promotion for 2021-2030.
This is the first regional master plan prepared based on the interdisciplinary integration approach pursuant to the Law on Planning, creating new development opportunities and values for the Southwest region.
The master plan's vision and objective are to develop the Mekong Delta region fast, sustainably, modernly and ecologically with diverse cultural identities. By 2050, this region is expected to see good development compared to other regions of the country, making it a place worth living for residents and an attractive destination for tourists and investors.
Cultural, sports and tourism events resumed post-Covid-19
After a one-year hiatus due to the Covid-19 pandemic, Vietnam hosted the SEA Games in May 2022 for the second time, with over 10,000 attendants competing for 526 medal sets. The regional event featured 12 provinces and cities in the North hosting 40 games.
The year 2022 also witnessed the resumption of all marathons. From mid-year, a series of marathons have been back on track, such as the VnExpress Marathon Amazing Hạ Long, the Coteccons Quang Binh Marathon, the TRI–Factor Dong Nai, the Vietnam Mountain Marathon, Mucangchai Trail Marathon and the Techcombank Ho Chi Minh City International Marathon.
HCMC held two Tourism Week events in 2022, as part of which painting exhibitions and urban sketches on symbols and tourist attractions, an international music festival and a hot air balloon festival were held for the first time in HCMC.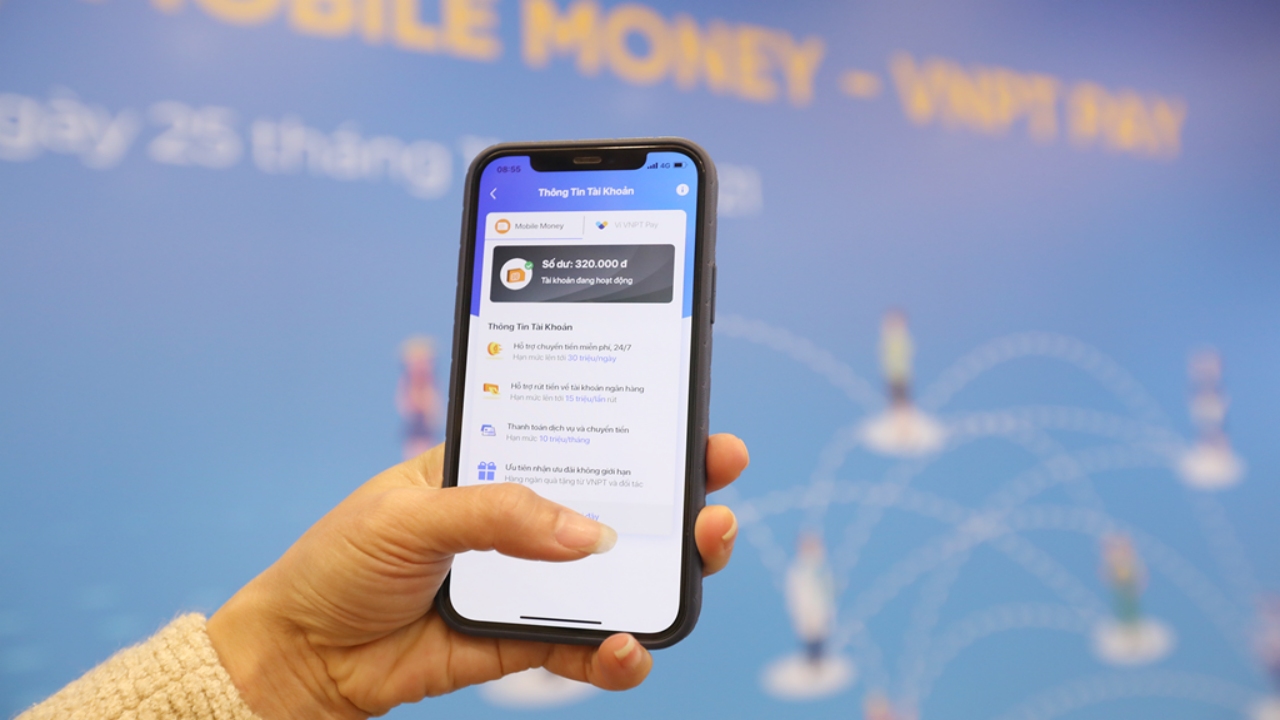 Vietnam listed among five nations with leading global e-commerce growth
In 2022, the country's e-commerce continued its growth, creating new consumer trends. After the Covid pandemic, Vietnam is one of the fastest-recovering nations. E-commerce has become a key sector for Vietnam's digital economic growth.
According to the 2022 white book on e-commerce released by the Department of E-Commerce and Digital Economy under the Ministry of Industry and Trade, Vietnam's online retail sales are forecast to hit US$16.4 billion, up 20% against 2021. Some 57-60 million Vietnamese people shopped online this year, with an average value of US$260-285.
The 2022 e-Conomy report released by Google, Temasek and Bain & Company showed that in 2022, Vietnam's digital economy staged the fastest growth pace in Southeast Asia, with the total value of goods soaring by an estimated 28% to US$23 billion from US$18 billion in 2021.
With growth of 31% in the 2022-2025 period, the nation's digital economy will hit US$49 billion in 2025 and reach a record high of US$120-200 billion in 2030.
Erratic swings in fuel prices
Fuel prices and regulations on the management of oil and gasoline products became a hot topic in 2022 due to their impact on most sectors.
The country saw unexpected swings in fuel prices this year.
The price of gasoline hit a new record high on June 21. The price of RON95 gasoline was revised up to VND32,870 per liter, while bio-fuel E5 RON92 was priced at VND31,300 per liter.
During the fuel price adjustment on December 12, gasoline prices plunged to the lowest since 2002. RON95 gasoline sold for VND21,200 per liter, while bio-fuel E5 RON92 was priced at VND20,340 per liter.
The prices of petrol products continued to inch down on December 21, with the respective prices of RON95 and RON92 gasoline standing at VND20,707 and VND19,975 per liter.