Perhaps digital transformation in tourism should begin with improving tourism websites and enriching their database, especially the official websites of tourism departments
Digital transformation in Vietnam's tourism has been discussed at various programs and conferences to develop tourism into a digital economy sector.
At a recent conference on digital transformation in tourism, the Vietnam Software Association (VINASA) speculated that Vietnam's tourism industry is implementing a number of digital transformation activities, which lack consistency and fail to maximize effectiveness due to the incoherent and inconsistent database. Consequently, there are obstacles in the process of data management and control for drafting a tourism statistics report and indicating development trends.
Abundance of websites, scarcity of information
After looking at a number of the provinces' tourism websites, it can be concluded that improving and upgrading the websites should be prioritized before further discussions on digital transformation. Most of these websites lack adequate information.
Even the website of the Vietnam National Administration of Tourism (VNAT) (https://vietnamtourism.gov.vn/), the information is not up-to-date (visited on June 6th, 2022). In the section "Specialized materials" which includes several topics such as tourism promotion, tourism green label, manpower training, responsible tourism, etc., the latest updated materials were dated from 2014 or 2015. It is questionable whether the VNAT ran out of new materials ever since or simply forgot to update the website. Where should enterprises and researchers seek the latest updates on Vietnam's tourism?
Another official website of the Tourism Information Technology Center (TITC) under VNAT (https://titc.vn) has insufficient and outdated information on the national tourism industry. For instance, the latest ministerial-level research projects by TITC were dated in 2011. Has TITC not done any research projects since 2011 or have they simply not been published? The latest material is the "Vietnam Tourism Annual Report 2016".
Although the functions and tasks of the website are clearly stated as "to carry out some public services of the tourism industry concerning information technology and informatics according to law provisions", the website does not offer any information for free. Instead, it mainly introduces information services with payment requests, sells information products, software and provides other services. This seems unreasonable since services with payment requests are only one of the 13 tasks assigned for TITC as per Decision No. 365/QD-TCDL in 2014, approved by the chairperson of the VNAT.
The state of insufficient and outdated information is also seen on the official websites of other provinces. On browsing through the HCMC Department of Tourism website, visitors only find "No information" under several topics of the section "Activities", even under the most essential topic relating to reports and statistics. Regarding the impact of Covid-19 on tourism, there is only outdated information about the post-pandemic reopening strategy in late 2021 instead of the currently discussed tourism recovery.
Meanwhile, the tourism websites of other provinces, such as Phu Tho or Thai Nguyen, need improvement in the interface design and content uploaded. Some websites are guilty of a classic design error—constant unwanted pop-ups appearing, frustrating visitors. The website of TITC still relies on Adobe Flash Player, while browsers on computers and smartphones no longer support Flash.
Input data is required
Until now, the Ministry of Information and Communications has announced 35 national digital platforms serving the purpose of digital transformation. Among them are two platforms belonging to the culture-tourism industry – the tourism business management platform and the digital museum platform for the digitalization of relics.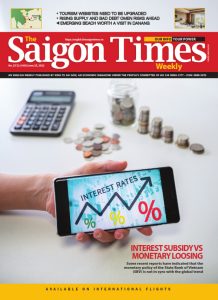 Some provincial tourism offices suggested the VNAT and the Ministry of Information and Communications provide detailed guidance on digital transformation at the local level: task lists for the central government and local authorities, as well as an action plan timeline. Thereby, data is assuredly consistent and cohesive, while wastage and inconsistency in implementation are avoidable. The Ministry of Information and Communications should promptly implement a code of conduct for digital transformation in tourism across departments, especially tax and customs departments. With clear guidance, enterprises and tourism offices can closely coordinate.
According to VNAT, a nationwide, comprehensive system of digital tourism platforms will be built and run by the Government in the near future. Institutes that have not built their platforms will be provided support, and those that have already developed platforms will have them connected with the system.
On the basis of feedback received from tourism and information technology enterprises and experts, VNAT will gradually improve their shared platform of tourism business management, which will be launched this December, to perfection.
However, according to an IT expert, it is crucial for cities and provinces to generate and categorize their local tourism data as per the shared terms in order to create input data for Vietnam's digital tourism platform.
To succeed in leading digital transformation, VNAT must upgrade their website to meet research demands and act as a role model for the provincial tourism departments. VNAT must serve as a principal engine for completing digital transformation in tourism.