Tra Su Cajuput Forest in the southern province of An Giang, and Matcha, a traditional Japanese drink, appear to be totally different yet they have things in common.
Matcha is made from young tea leaves ground into a powdered form. The powder is then whisked with hot water to create a bright green, frothy drink with an indescribably aromatic flavor. This drink is widely used in Japan as it provides numerous benefits, from stress relief to health improvement and memory enhancement. Moreover, matcha carries cultural and spiritual significance, and creates a connection with nature, especially when produced through sustainable farming methods.
It is said that a trip to Tra Su Cajuput Forest can evoke the same refreshing feelings as drinking matcha. Nature enthusiasts seeking a tranquil retreat will find what they look for in Tra Su's serene ambiance. Just take a deep breath amid the Tra Su Cajuput Forest, and tourists will see how the tranquil atmosphere gently permeates their souls, creating a sense of peace and serenity. Walking along the paths inside the forest will give tourists a pleasant feeling just like being lost in a fairytale.
Tra Su Cajuput Forest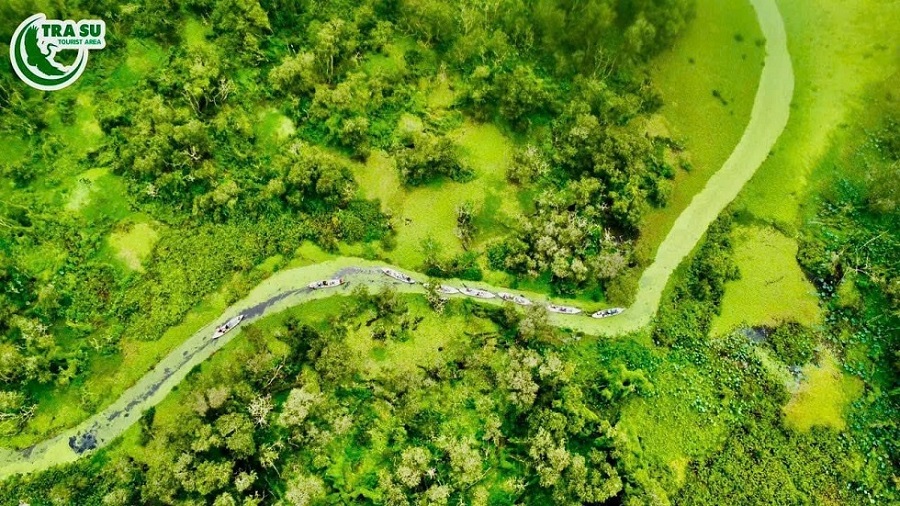 The investor has made tremendous efforts to develop the forest into a tourist site and retain its unspoiled beauty through the years. Tra Su Cajuput Forest is just as pristine as a cup of aromatic green matcha. Its beauty is totally untainted and free from industrial influence.
Situated in An Giang Province within the enchanting landscapes of the Mekong Delta, Tra Su Cajuput Forest stands as a remarkable exemplar of the country's breathtaking natural wonders. Nestled amidst the lush countryside, the forest captivates visitors with its dense cajuput trees, flourishing vegetation and tranquil waterways.
Nature enthusiasts will surely be interested in the buzzing of insects that sometimes disperses the tranquil atmosphere in the forest, the rays of light passing through the dense green foliage, and the peaceful waterways closely following one after another. Tra Su Cajuput Forest appears to be a verdant wonderland with its delicate and charming manner, devoid of arrogance and complexity. It is no exaggeration to say that Tra Su Cajuput Forest looks like a beautiful princess in the green world.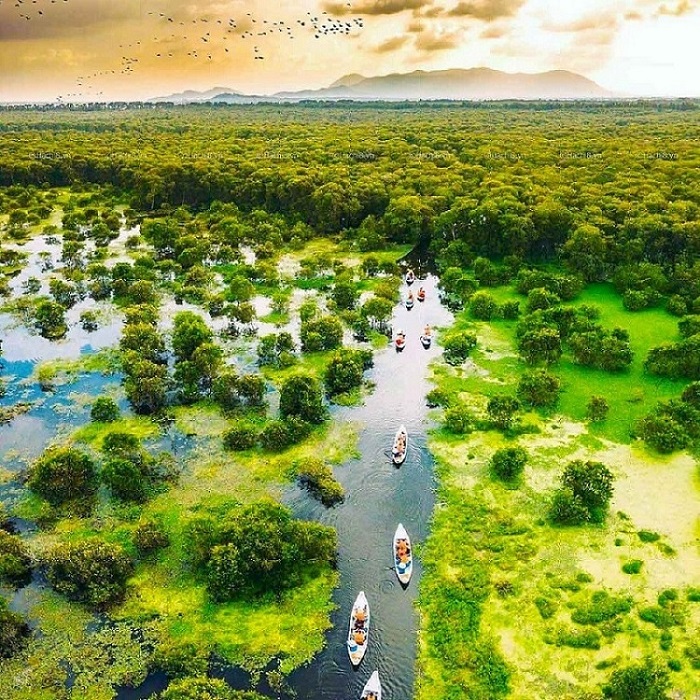 Wonderland of Mekong Delta
Tra Su Cajuput Forest always satisfies nature enthusiasts with its dreamlike beauty and pleasing nature sounds. The sounds of birds chirping, the gentle breeze rustling the trees, and the oars hitting the water, all awaken every sense in the visitors, refreshing their souls and energizing their spirits.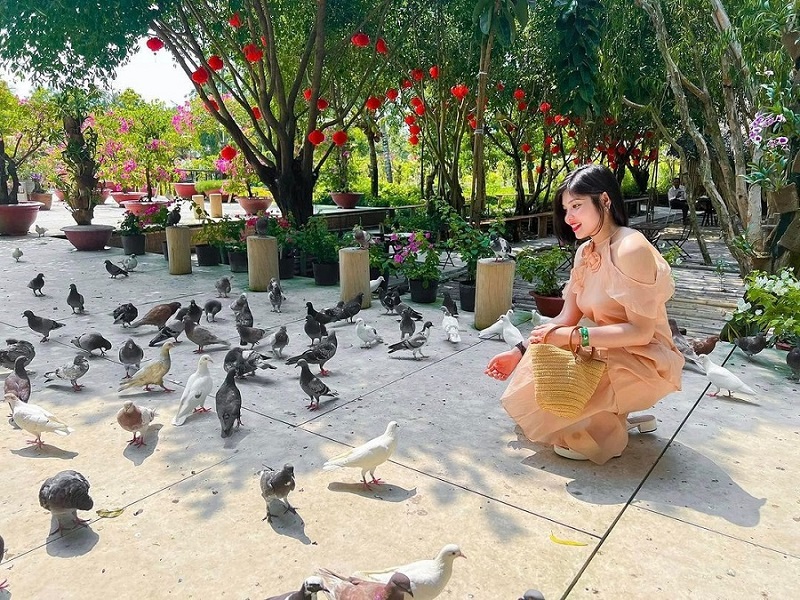 Sitting on a boat, travelers can see schools of fish splashing around beneath them and flocks of birds flying in the forest. The boat slowly drifts along the river, carrying the travelers through dense greenery toward the vast lotus lake. Countless cajuput tree trunks stretch their arms to the sky, teeming with nests of birds and storks. The forest seems to be more lively, with numerous birds spreading their wings to glide across the area. All help travelers realize how Mother Nature has endowed this place with such a great favor.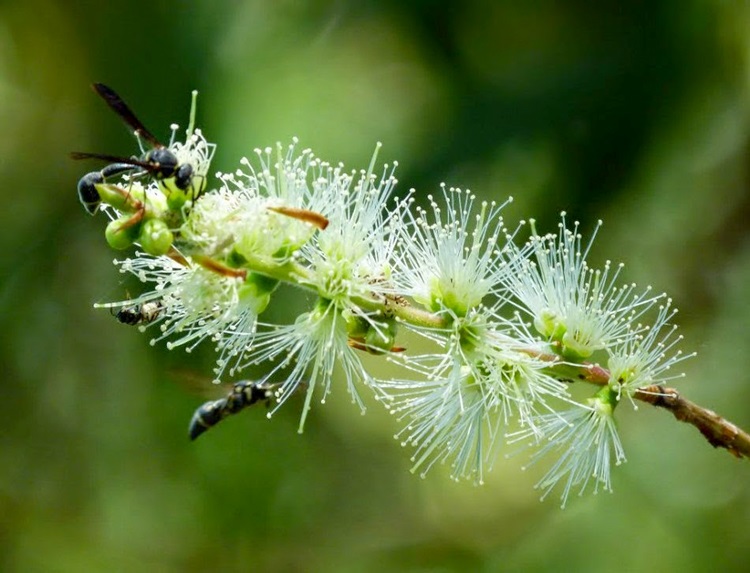 The cajuput forest also blows the minds of visitors with its aromatic flowers and honey. Each stream of golden honey, translucent like amber, and the pure aroma of cajuput flowers leave tourists deeply immersed in the essence of the green Tra Su forest.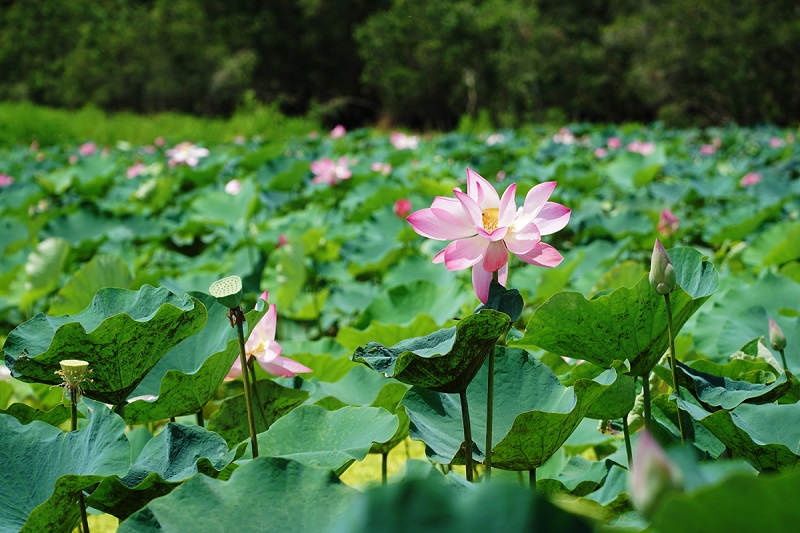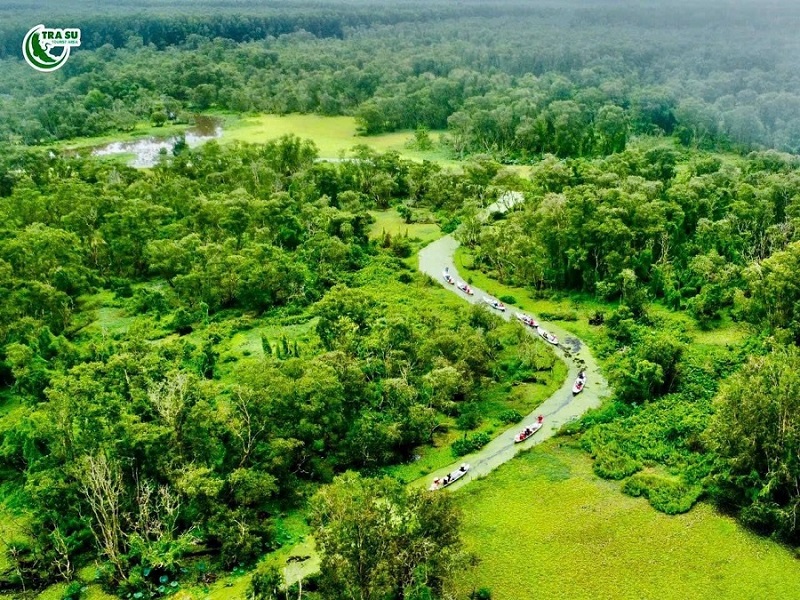 Strolling across the forest to the lotus lake, travelers will be overwhelmed by the vastness and openness of the landscape. The images of dewdrops on leaves, transparent pure water, pink lotus flowers and green leaves, all linger in the memory of the visitors for a long time.
Love nature, love yourself
Tra Su Cajuput Forest is worth visiting and is highly recommended for any nature lovers. Let's embark on an unforgettable journey to this wonderland and let nature soothe your soul and rejuvenate your spirit. It is an experience you will never want to miss and is a good chance for you to enjoy life to the fullest.