On March 16, the Mayor of Daegu City, Mr. Hong Joon Pyo, visited and worked in Danang City. Here, the representative of Daegu City signed a memorandum of understanding with Trungnam Group – one of the largest energy corporations in Vietnam – to promote the development of renewable energy and technology industries.
With a plan to promote business connections and relationships between the two countries in the fields of energy, information technology, etc., the signing ceremony has opened up a new opportunity for Korean businesses to explore and invest in Danang City and Trungnam Group.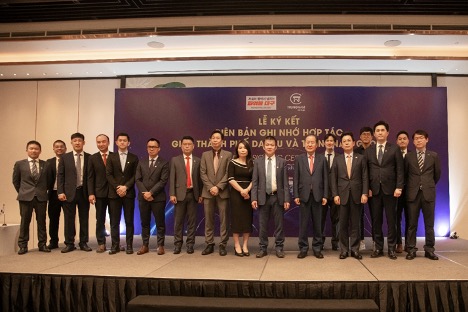 Trungnam Group is currently a leading investor in Vietnam in the fields of renewable energy, infrastructure, construction, real estate, and information technology. Trungnam Group has implemented many large-scale projects in localities throughout the country such as Ninh Thuan, Dak Lak, and Tra Vinh, with more than 1.6 GW of electricity contributed to the power grid. It is the only private enterprise in Vietnam to participate in the process of transmitting electricity with a 500kV substation and 500kV, 220kV power lines connected to the national power system, accompanying the Vietnamese Government in the process of reducing carbon emissions towards zero carbon.
Daegu City expects that the signing ceremony will open up more positive exchanges between Daegu City and Danang City. As of the end of 2022, Vietnam is the third largest export market for Daegu with a value of US$454 million, including main export items such as fabric, industrial equipment, and auto parts.