The Tuyen Lam Lake National Tourism Area in the Central Highlands province of Lam Dong will be recognized by UNESCO as an outstanding tourism area in the Asia-Pacific region, according to the Lam Dong Online news site (baolamdong.vn).
The Vietnam Federation of UNESCO Associations confirmed that Tuyen Lam Lake fully satisfies all UNESCO criteria for this title. The Federation emphasized the lake's significant contributions to sustainable economic development and its instrumental role in promoting national culture.
This forthcoming recognition provides an excellent opportunity for the tourism sector in Lam Dong Province and Vietnam at large to highlight its high-quality resort tourism services to an international audience.
The title will be officially awarded during the Vietnam-India Cultural and Economic Exchange in New Delhi on August 3.
Encompassing an impressive 350 hectares, Tuyen Lam Lake is situated six kilometers south of Dalat City. It earned the status of a national tourism area in 2017.
Vietnamese-Mexican couple offers free meals for local people
Nicolas Antonio and Tran Hoang Kim, a Mexican-Vietnamese couple, have been providing free meals to those in need every morning for the past four years.
Kim and Antonio have been in a relationship for nine years. When Kim relocated from Malaysia to Vietnam, they originally planned to move to Mexico to start a new life together. However, Kim persuaded Antonio to stay in Vietnam, fulfilling her aspiration to provide food to needy people.
In 2019, Kim rented a small house in the Thanh Da-Binh Quoi Area in Binh Thanh District. At that time, due to the limited space, she could only prepare around 100 free meals once a week. On weekends, Kim and her group of volunteers offered nearly 600 free meals each time to people in hospitals.
Earlier this year, Kim and Antonio moved to a house in Alley 43, Vuon Lai Street, District 12, and continued their mission to provide free meals to those in need. Now, they serve around 200 free meals daily.
"I think my wife's job is truly amazing, as she can help those in need. I believe she is happy with her choice, and I wholeheartedly support her," Nicolas Antonio told the VnExpress news site (vnexpress.net).
Hue Festival 2023's highlights till year-end
The organizing board of Hue Festival 2023 has announced the highlights of the Autumn Festivity and the Winter Festivity as part of Hue Festival 2023.
Themed "Cultural Heritage with Integration and Development," the Autumn and Winter events will have 20 main activities, Nguyen Thanh Binh, permanent vice chairman of the Thua Thien-Hue Province People's Committee and head of the organizing board of Hue Festival 2023, was quoted by vietnamplus.vn as saying.
The Autumn Festivity lasts from July to September with 12 events, including an international fine arts exhibition, Avalokitasvara ritual, ao dai ball, royal court's treasure exhibition, Hue Nam Palace ritual, traditional boat race on the Huong River, Hue Matsuri program, international photography festival, Hue kylin festival, Hue lantern week, kylin-lion-dragon dance, and Hue traditional theater.
The Winter Festivity lasts from October to December with eight programs, including a musical instrument performance, tourism healthcare week, heritage drawing contest, winter-story telling, international music festival, Hoa Mi Vang singing festival, Thua Thien-Hue art club festival with ao dai show, and the countdown program to conclude Hue Festival 2023.
A woman's great love for a war martyr
Vu Luu Lien, 77, who lives in Ha Dong District, Hanoi, has kept the souvenirs and the diary of her late sweetheart, war martyr Tran Minh Tien, over the past 55 years.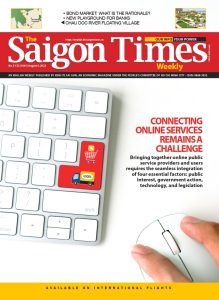 Lien told thanhnien.vn that Tien joined the army in 1963, and he said he loved her that year. From 1965 to 1968, he wrote and sent her 109 letters, his diary, a military shirt and a ring, which she has kept intact until today. When she visited him at his post in early 1968, they decided to get married after March that year. But the wedding could never be held because the soldier was sent to the southern battlefield, and he died in Quang Tri Province on May 31, 1968.
After eight years of searching through mountains and forests in Quang Tri Province from 2000 to 2008, Lien and her husband could finally find the remains of the war martyr and reburied them at Road 9 War Martyrs Cemetery in Quang Tri's Dong Ha City.